John is embarking on an epic Thanksgiving journey to visit his family in Vermont, a scenic drive from the bustling streets of New York. Filled with excitement and the heartwarming idea of gifting his parents an electric car for Christmas, he makes a quick stop at the gas station to top up his tank and grab some snacks for the road. But hold on! What he discovers next dashes his eco-friendly dreams – charging an electric vehicle costs more than refueling with gas.
This shattered his dream of surprising his parents since it was a perfect gift that balances economies of scale with a fantastic driving experience. No what shall he do? This is where I pop in I have got your back and I will guide you through this conundrum like a glide.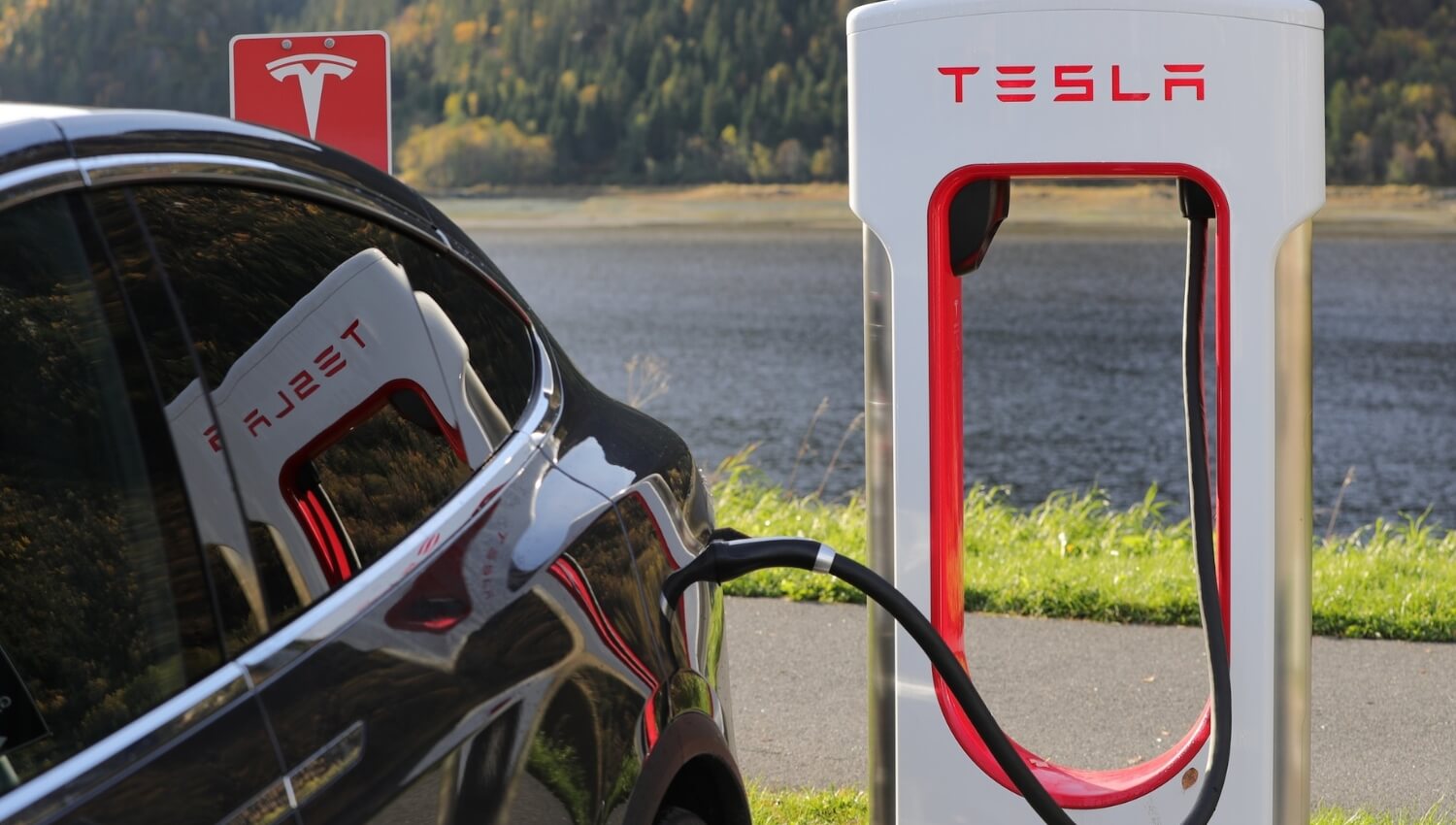 Gas vs Electric Car Cost per Mile
Recently, Insider conducted a study that carefully examined the cost of fueling versus charging for 100 miles of driving, taking into account various factors such as gas and residential electricity prices, commercial charging prices, tax rates on fuel and electric cars, and fuel economy details. The study focused on four car types: trucks, entry-level cars, luxury cars, and mid-level cars.
The findings revealed that trucks have relatively similar costs for both fueling and charging. On average, it costs between $17.10 to $17.58 to fuel a truck for every 100 miles, while charging it at home comes to $17.72. However, charging in public can be significantly more expensive, soaring to $26.38 per 100 miles.
For entry-level and mid-level cars, charging turns out to be more expensive than fuel. Fueling a basic-level vehicle costs around $9.78 for 100 miles each while home-charging costs $12.55 or nearly $16 in public. Similarly, mid-level cars have fuel expenses of $11.08 per 100 miles, whereas home charging costs $12.62 and public charging rises to $16.10.
Interestingly, luxury vehicles ditch the trend as charging them at home proves to be cheaper than refueling with gas. Fueling a luxury car costs about $17.56 for every 100 miles, while home charging only amounts to $13.50. Nevertheless, like other car types, public charging becomes more expensive at $17.81 per 100 miles.
Bill Cinnamon, who shared insights with The Center Square, emphasizes that electric vehicles can be cost-effective compared to gas vehicles, but it hinges on how you manage charging. He warns that the perception of expensive charging away from home might hinder consumer adoption of EVs.
To sum up, this study sheds light on the importance of considering charging practices when evaluating the overall cost-effectiveness of electric vehicles. By staying mindful of charging habits, we can make informed decisions and pave the way for a smoother transition toward electric mobility.
US Government Policies to Promote Electric Vehicles
The Biden administration has announced plans to invest $2 billion from last year's Inflation Reduction Act in boosting the production of electric vehicles (EVs) and revitalizing struggling auto plants in the United States.
To address concerns raised by auto manufacturers and the United Auto Workers (UAW) union regarding proposed environmental regulations aimed at promoting EV adoption, the White House intends to expedite grants and subsidies for converting existing automobile facilities to manufacture electric vehicles. This move is expected to accelerate the transition to cleaner transportation options.
The Domestic Manufacturing Conversion Grants of the USA for EVs will make an offer of cost-shared grants to support the hybrid, plug-in electric hybrid, fully electric, and fuel cell vehicles during their production phase. The program's focus will be on projects that revamp or retool manufacturing plants that have recently ceased operations or were at risk of closure.
By injecting funds into domestic EV manufacturing and encouraging the transformation of struggling auto plants, the administration aims to foster the growth of the electric vehicle industry and make significant progress in achieving its environmental goals.
Cost of Gas vs Electricity
The cost of gas and electricity can vary significantly depending on several factors, such as location, energy market conditions, and government policies. In general, electricity is often considered cheaper than gasoline for powering vehicles, but the actual cost comparison may vary based on individual circumstances.
Price of Gasoline in the USA
In 2022, the average price for a gallon of gas at U.S. gas stations increased by about 31.23%, reaching $3.95 from $3.01 in 2021. Compared to many other countries, the U.S. enjoys relatively lower gas prices. For instance, customers in Norway faced one of the highest prices globally, paying around $8.1 per gallon as of October 2022. It's essential to keep these fluctuations in mind while considering our transportation choices and exploring more sustainable alternatives for a better future.
We should also keep in mind that gas is a very volatile commodity and the prices are always dancing on the graph due to the monopoly of the MENA region and OPEC members. Similarly, the sanctions imposed by the USA on Russia over the issues with Ukraine are also driving the prices high and low. So it is safe to say that oil isn't a balanced commodity than electricity.
Cost of Electricity in US per kWh
According to February 2023 data, electricity in the USA costs anywhere around 10.35 ¢ / kWh in Idaho to a high of 28.38 ¢ / kWh in California.
Over here, I would like to draw some self-analysis based on the facts presented by "The Zebra" on the topic, Average miles driven per year in the U.S. so according to the Federal Highway Administration, an average American drives 14,263 miles per year this comes down to close to 1188 miles per month. Dividing this number by 30 to find the estimate, this figure boils down to 40 miles per month.
Now compare the prices of refueling for 40 miles for both electric and ICE. It comes to $4 for 40 miles via fuel and $5 for 40 miles charging. But this can be reduced with quick charging facilities that are the new trends in EVs where charging takes place in less than 15 minutes.
Sale of Electric Cars in USA
The electric vehicle (EV) market in the United States saw remarkable growth in 2022, with an impressive estimate of nearly 918,500 light electric vehicle sales. This figure is more than two and a half times higher than what was recorded in 2018, which was the year when the demand for Tesla's Model 3 started gaining traction. It's evident that more people are embracing electric cars as a sustainable and efficient mode of transportation, and this positive trend is paving the way for a greener future on our roads.
Should You Buy a Gas or Electric Car?
If we look from a straight point, for now, you'll think that buying gas-powered is the best option. But I would help you think about this problem from a wide-ranging perspective.
Looking at the geopolitical situation and USA's stand on different climate forums. It is speculated that soon the government might want to shift from non-green alternatives to green alternatives. If you intend to purchase an electric vehicle (EV), it is advisable to charge your car at your residence, preferably utilizing rooftop solar panels with net metering benefits. Also, the emergence of Tesla an EV giant, is helping a lot of people shift to the electric concept due to its modern arsenal of technologies.
The U.S. Department of Transportation has introduced the Charging and Fueling Infrastructure (CFI) Discretionary Grant Program, as part of the Bipartisan Infrastructure Law. This program aims to allocate $2.5 billion over five years to various applicants, including cities, counties, local governments, and Tribes. The project will fund $700 million in FY 2022-2023.
Mr. Biden also signed an executive order in August 2021 to bring 50% electrification on road by 2030.
As of November 2022, the USA has over 56,000 EV charging stations, equipped with about 148,000 charging ports spread across the country. It's sufficient to meet the needs of the current number of registered EVs. However, as the number of electric vehicles on the road is expected to increase significantly by 2030, we'll need to triple the rate of installations over the next eight years to keep up with the demand.
Ensuring we have enough charging infrastructure is vital for supporting the growth of electric vehicles and making clean transportation accessible to more people. Let's work together to build a greener and more sustainable future for everyone.
Subsidy on electricity can also reduce the prices incurred on charging electric vehicles. According to some reports, Electricity benefits from financial subsidies range from $3 to $5 per megawatt-hour (MWh), which comes around to around $30 to $60 per individual when analyzed per capita.
Writer's Remark
It is time to finally sum up what we have talked about since the beginning.
Considering the above-stated factors, the choice between purchasing an EV or a gas-powered vehicle depends on various factors, including individual preferences, driving habits, and environmental considerations.
While gas-powered cars may seem more cost-effective in the short term, the long-term outlook suggests a shift towards electric vehicles due to their potential environmental benefits and the government's efforts to promote EV adoption. So to all the Johns and their female counterparts reading this article, We hope we were able to solve all your queries and help you make informed choices. Until then keep reading and we'll continue to paint your screens green with our articles.