Our Approach
VehicleSuggest is the best source for cars and bikes related stuff, Our motive behind creating this website is to make things Easy to Understand. Here we provide you vehicle-related information, some reviews, explanation of new technology & some tips & tricks.
Our Story
Every business has a beginning, and this is where you talk about yours. VehicleSuggest is our small project who brought to you by Saurav Revankar, Founder of VehicleSuggest & Manoj Kshetraphal, Co-founder of VehicleSuggest. We are the one who always loves to do something unique about Technology which is related to Cars & every experience helps us to learn something new.
Both of us are interested in Automotive So now its time to share our knowledge that we earned from School & College (& by researching).
What Will You Find at VehicleSuggest?
Here we provide you news related to automotive, VS Explains(Here we explains some things which are related to automotive), Suggestions.
Meet the Team
1.Saurav Revankar (Founder & CEO)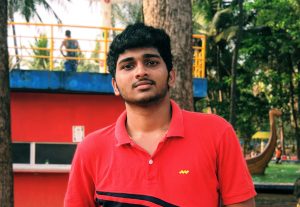 Saurav Revankar is the Editor in Chief of VehicleSuggest. His first automobile was a Hyundai i20. It was during that time that he fell in love with automobiles.
2. Manoj Kshetraphal (Co-Founder)
Manoj has been an automotive geek for a long time. he loves everything to do with cars and bikes. he likes to be updated with the latest vehicle information, his favourite cars are Hyundai Verna and Maruti Ciaz.
Contact Here- [email protected]