Tesla had announced last week that a new full self-driving suite will be launched on 20th October, and sure enough, they have stuck to the deadline and gone ahead with the launch. The news was confirmed by CEO Elon Musk in his customary tweets, where he mentioned that "FSD beta rollout happening tonight. Will be extremely slow and cautious, as it should."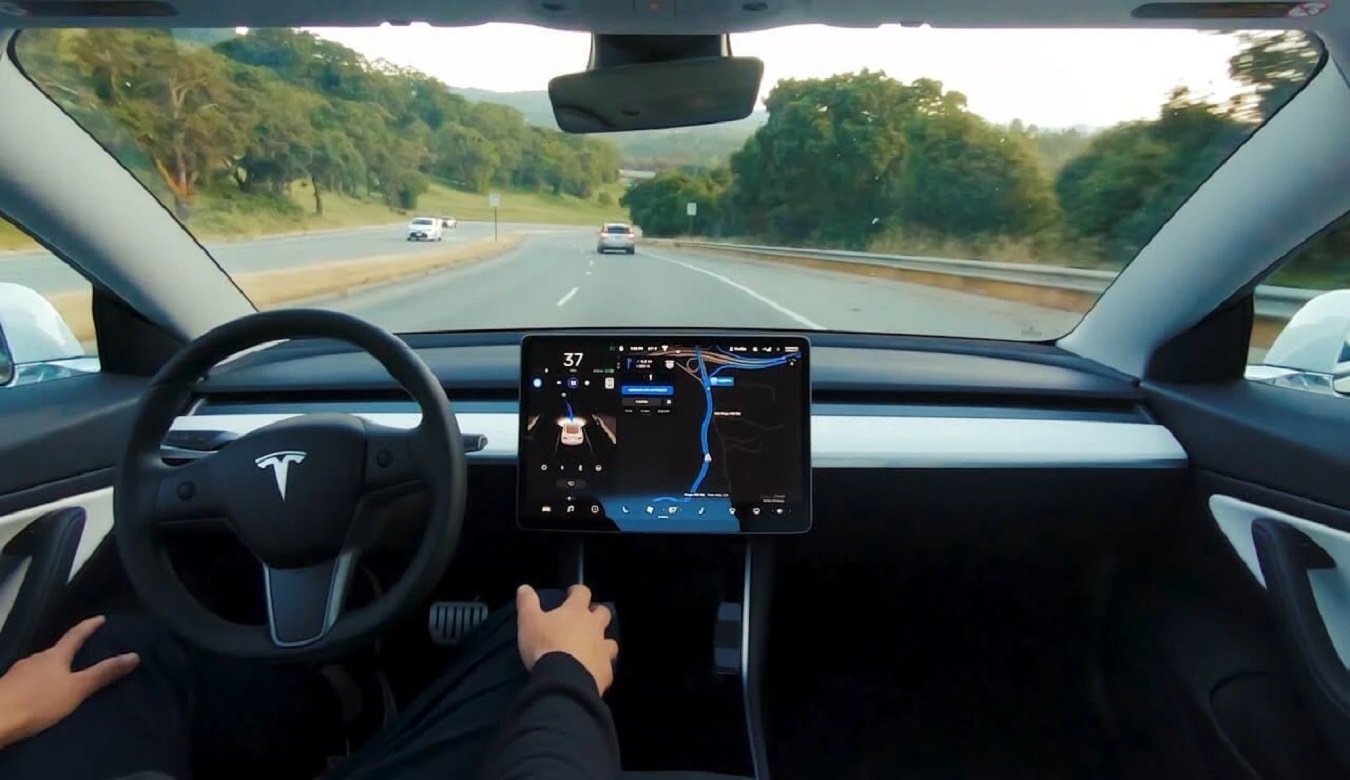 Tesla Launches Full Self-Driving As Planned
Over the last few months, there have been several reports regarding this new version of the full self-driving (FSD) suite that Tesla has been working on. As we reported last week, Musk stated that it is a significant foundational rewrite, with the entire code having been rewritten from scratch. The exact details of the features of this update are yet to be disclosed, but these will obviously be reported by the small number of Tesla customers who have been selected by Tesla as "expert and careful drivers" for this beta trial. Apparently, Tesla is going to be extremely cautious with the testing of the autonomous features this time around, considering that quite a bit of competition is coming to the market, with Waymo having started their autonomous taxi fleet in Phoenix. With a brand new code written and a cautious approach towards the testing, Tesla is looking to take steps towards full autonomy, which will aid Musk's vision of the RoboTaxi fleet.
FSD beta rollout happening tonight. Will be extremely slow & cautious, as it should.

— Elon Musk (@elonmusk) October 20, 2020
With the features yet to be revealed, it is still unclear on what can be expected from this new version of Tesla's FSD. Musk did tease on a core change to the Autopilot, which may get capabilities of interpreting the environment in 4D (3 dimensions of space and 1 of time) instead of the current 2D. This would result in a much higher improvement in performance, and will aid quicker feature updates as well. Tesla already has an existing "Traffic light and stop sign control" feature. If they add turns at intersections too, then that, along with the Navigate feature from Autopilot, should technically allow Tesla vehicles to navigate city streets as well as highways with zero human intervention.
Of course, drivers will still have to keep their eyes on the roads and hands on the wheel, as Tesla has always warned. They should be ready to take over at any time, especially when there is an emergency braking situation. This part of self-driving is currently being disputed, as there are some voices in the industry who have raised doubts about the timing of this new launch. 
Vocal Criticism
Tesla has always had a lot of people backing it, but they also have a lot of opposition in the market. Last week, an industry alliance vocally criticized this new Tesla launch, saying that Tesla cannot call their cars autonomous if it requires a driver to be alert at all times. The alliance, known as the Self-Driving Coalition, consists of some of the industry leaders like General Motors, Ford, Uber, and Waymo. With relaxed regulations in the United States regarding self-driving, Tesla does not need permission to launch this feature. One of the major points of debate is that Tesla lacks a key hardware component in its cars, which the Coalition feels is necessary for all autonomous cars – Lidar (Light Detection and Ranging) sensors. These sensors are normally placed on the outside of the vehicles, and through the use of a pulsed laser, it can easily detect the precise size, shape and depth of objects, even in bad weather.
Instead of using LiDAR technology, Tesla has a set of 8 cameras on its cars, along with a radar, which are constantly connected to an advanced neural network. This technology can detect vehicles and pedestrians on the road, and some other objects such as trees, but it cannot always see the true shape or depth of the objects. This may hamper the car when it comes to distinguishing between a box truck and a semi, for example, according to experts.
Elon Musk has been extremely vocal when it comes to opposing the use of Lidar in autonomous vehicles, calling it "expensive, redundant, and a fool's errand". He also mentioned that Tesla would be having hundreds of thousands of cars being self-driven by the end of the year, even if the initial approach seems cautious.
The other point of worry is that companies like Waymo and General Motors' Cruise have been testing their cars in controlled pilot programs, whereas Tesla is directly giving control to the consumers, pushing them in the way of danger if something goes wrong.
All in all, the things you are hearing from the industry seem quite contrary. Tesla is saying that they are being cautious, yet they are launching this new version without having done any controlled-environment tests. Musk has been talking about the autonomous "RoboTaxi" fleet for quite some time now, but it is clear that they shouldn't be rushing into anything, especially if it is putting the consumers at risk. It has been a long time since Tesla has stuck to a deadline in recent times, but let's hope it doesn't come at a bigger cost. For now, it is just about waiting and watching.