In the year 2016, Tesla claimed that it will produce vehicles with hardware that would allow for full self-driving capability, in the near future. Tesla has sustained to develop the software for the same that is called "Autopilot" which is basically a "Full Self Driving"/FSD package. To improve the self-driving experience of the car a separate team has been constantly developing the hardware as well as the software. In 2019 Tesla released a significantly upgraded version of the Full Self Drive hardware in all new vehicles, along with those bought previously and have FSD activated.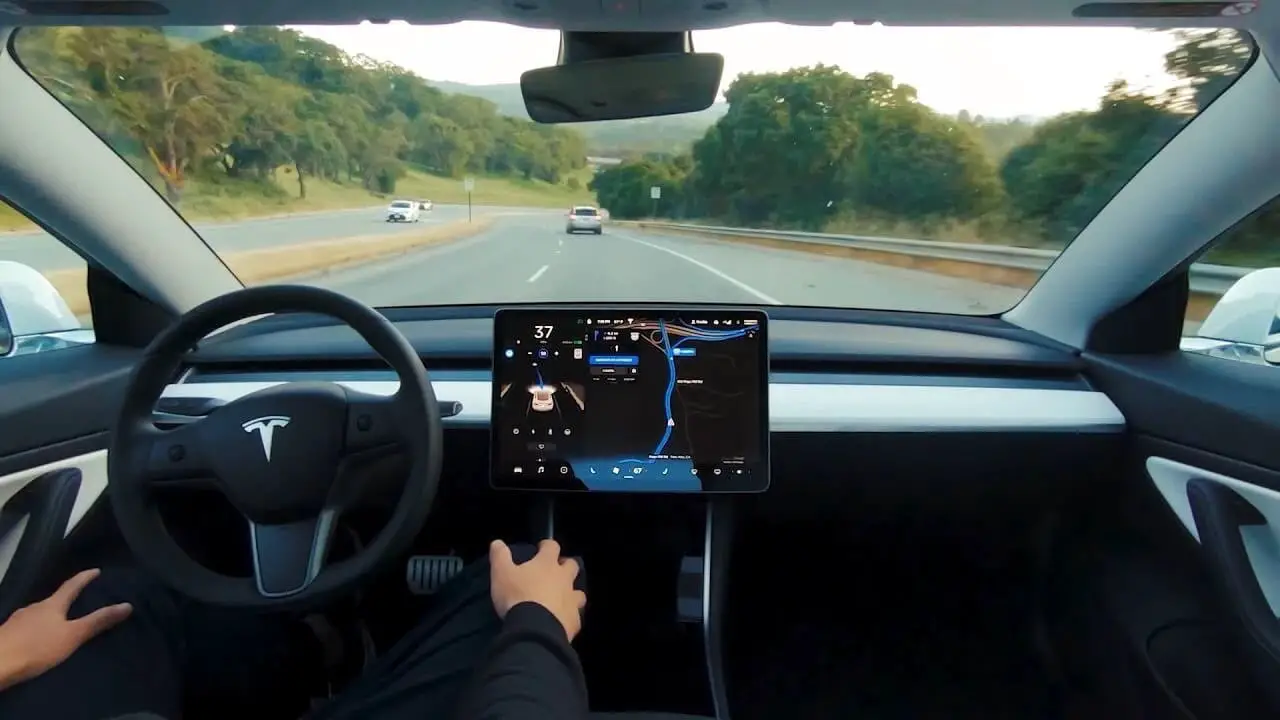 Elon Musk Shares Updates On Tesla's Autopilot Rewrite & Reverse Summon
We are here in 2020 and a lot of things are going on that was beyond our expectations. It was also expected that by this year Tesla cars would be capable of self-driving themselves completely on their own. In this direction, Tesla vehicles now have Autopilot/FSD capable system which is good enough to assist the driver in improving drive and safety. Including tasks like identifying road signs and act accordingly. There is an additional feature added to this which is able to drive through a parking lot to you as you hold down "Summon" on your phone apps. Our nearly autonomous cars will include features like:
Being able to self drive as speeds faster than the speed limit using a dedicated mode
Being able to take turns on their own using navigation as well as real-time traffic and obstruction monitoring
Another big aid is the ability to navigate proper space for parking on its own and then self-parking without human intervention.
A lot of functionality will happen all at once when we transition to the new software stack. Most likely, it will be releasable in 2 to 4 months. Then it's a question of what functionality is proven safe enough to enable for owners.

— Elon Musk (@elonmusk) July 2, 2020
At present Tesla offers two tiers of Semi-Autonomous Driving systems.
The first is the already much talked about Autopilot which comes with all new Tesla cars and offers self-braking and lane steer kind of assist features. The second one in question is the Full Self Driving system that has upgraded software and hardware which run with full compatibility to Navigate on Autopilot mode while running on Highways, making lane changes, taking exits, finding a parking spot via auto park and the last being the summon feature that brings the car out of its parking space to wherever the driver is in the parking lot or vicinity.
Going well. Team is kicking ass & it's an honor to work with them. Pretty much everything had to be rewritten, including our labeling software, so that it's fundamentally "3D" at every step from training through inference.

— Elon Musk (@elonmusk) July 2, 2020
The whole game comes down to coding now. Cars are becoming more of an electronic gadget not and less of a machine. Cars that could operate as per the mentioned guidelines could very well serve the purpose of robotaxi in the future. To achieve this Tesla has already begun to "Rewrite" the Autopilot software. The coding team at Tesla had to change the coding parameters from 2D to 3D right from the beginning to ending of the coding process.
This rewriting of the codes into 3D will enable Tesla to add several advanced features to its FSD/Autopilot software. Codes written in 3D will be better interpreted by the related systems and the information captured by cameras in 3D will be in sync enabling better decision making by the software and other systems that govern the Autopilot/FSD capabilities. The affirmation of this theory will be justified after thorough testing in the real world scenarios. Tesla is very sure that these changes will make the Autopilot far safer getting it closer to what it is expected to be.
What is Tesla Robotaxi?
Robotaxi, is a rather unique idea that came out as the expectations and capabilities of Autopilot advance with time. The Full Self Driving capabilities of cars will someday reach a level where they can drive themselves with no human assistance at all. They will be like our smart gadgets that will run on nothing more than just human commands and perform the given task with competency level that matches that of expert humans or it may even surpass them. It could be possible that when the car is not being used by its owner, it may join a fleet of robotaxi and earn for its owner by ferrying passengers around autonomously and then returning to their respective owners.