Tesla will be releasing a self-driving Beta with the new full self-driving capabilities, as mentioned by CEO Elon Musk in a tweet. He stated that the new build of FSD will be available in a few weeks, and will be capable of being driven with zero human intervention. The plans for preparing a self-driving fleet have been on Musk's radar for quite a bit of time now, and this seems a step in that direction.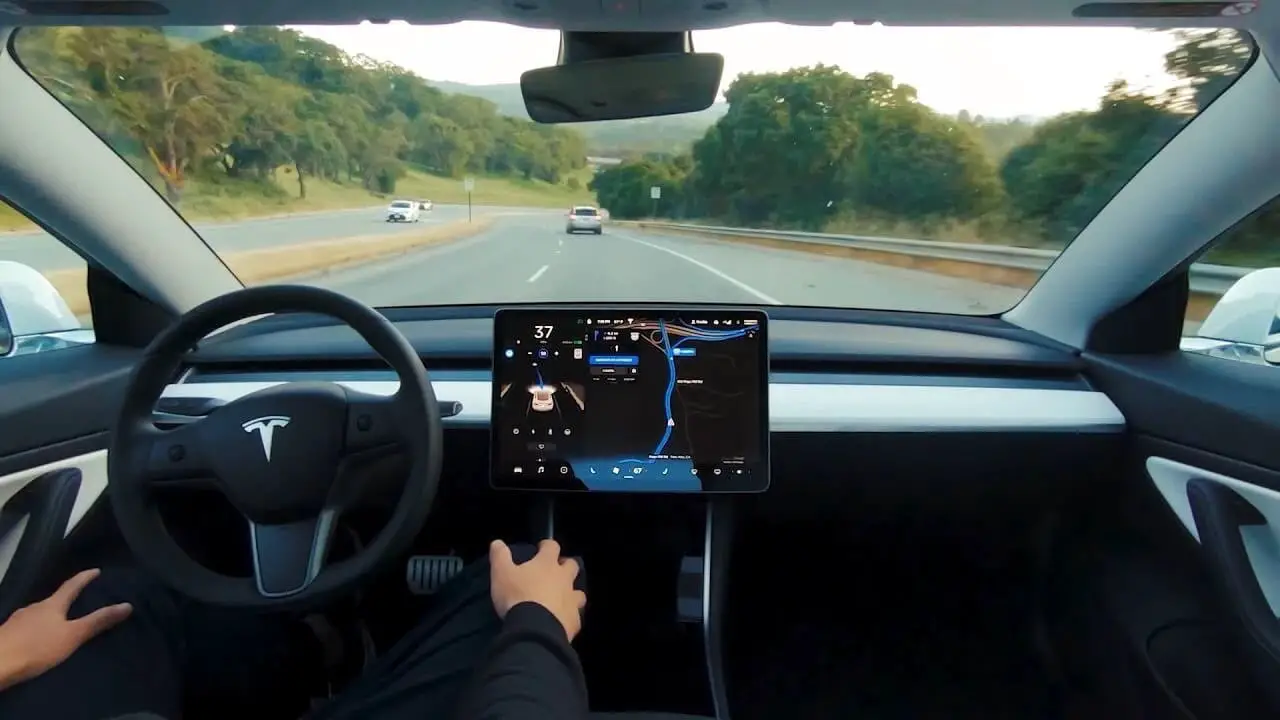 Tesla To Release Self-Driving Beta, Update Expected In Weeks
The tweet saw Musk start by complimenting Waymo, another company working on bringing full self-driving cars to the market. He said that Waymo's work in this field has been impressive, but it is a highly specialized solution, while Tesla's approach consists of a more generalized solution for the market. He went on to say that the latest build will be launched in a few weeks' time for limited beta testing.
Waymo is impressive, but a highly specialized solution. The Tesla approach is a general solution. The latest build is capable of zero intervention drives. Will release limited beta in a few weeks.

— Elon Musk (@elonmusk) October 8, 2020
What this means for Tesla
Tesla has always talked about generalizing self-driven cars on the road. The company has invested a lot of time and money in autonomous driving, with the latest Autopilot system having a more robust autonomous system. The earlier system already had some interesting features like Navigate (gliding across slow-moving traffic), Autosteer+ (navigating along tighter and more complex roads), and Smart Summon (summoning your out of the garage). With features such as these, drivers could easily have their cars self-driven without any human intervention, but Tesla advised all drivers to always have their hands on the wheel and eyes on the road, as there was a risk of slow responses during emergency situations. With a new software system in place, Tesla will be looking to eliminate the need for any intervention by drivers, taking a step towards achieving fully autonomous driving in a more practical sense.
With this new release set to come in the next few weeks, it hints towards the possibility of Musk's plans of launching a 'Robo-Taxi fleet'. The CEO had mentioned that having a proper base of self-driving cabs running regularly will help in making self-driven cars the "new normal". Before this Robo-Taxi fleet is deployed, however, Tesla's Autopilot and Full Self-Driving Suite needs to be refined.
The Competition
Waymo announced yesterday that they will be starting a robot taxi service in the city of Phoenix, which will be sort of like a driverless Uber service, where passengers can summon a robot taxi through the Waymo app according to their requirements. Many automakers had made promises of having self-driven cars on the roads by 2020 in the past, but the fact that Waymo actually has enough confidence to start a proper cab service speaks volumes of the research and development they are putting in.
According to analysts, it is going to be tough for automakers to start self-driven services in all places and weather conditions initially, which is validated by the fact that Waymo has started the service in just one city. It will take some time to make the system suitable for the extreme weather conditions, but despite the slow start, an autonomous cab service will still cost passengers around 50% less for transportation as compared to driving your personal car.
Earlier this year, Waymo had raised $2.25 billion through its first round of external funding with a view to accelerate the deployment of autonomous cars and trucks. Since the start of this year, they have started expanding to new transportation solutions like Chrysler Pacifica minivans and long-haul trucks as well. With a lot of development happening at Waymo, Tesla definitely has some tough competition in the autonomous sector.
Tesla's Beta Testing Plans
Elon Musk had mentioned during the Q1 Earnings Call of 2020 that Tesla will be looking at 2021 for RoboTaxi's imminent rollout. This ride-sharing service will comprise of previously leased Tesla vehicles and some current owners, where people can sign their cars up into the Tesla network, and give people on-demand access to transportation through the Car Access feature. Owners can give other people full access to their cars, including locating the vehicle, and remote unlocking and starting.
By entering their cars into this network, Tesla owners stand to earn a staggering $30,000 per year. This is a good incentive for many owners to enter their cars into this initiative and increase Tesla's fleet of autonomous vehicles on the road. This will be an important step towards Tesla laying a strong foundation for self-driving cars, with their latest safety report stating that autonomous vehicles will be 9.5 times safer than normal cars.
Autonomous driving is supposed to be the future, and the double announcement of driverless cab services from Waymo and Tesla will definitely help in taking some steps towards this future. While the current plan for Tesla puts normal cars with self-driving capabilities rather than completely autonomous cars on the road, it will help people get used to having cars being driven by technology on a regular basis. At the same time, the competition with Waymo will ensure that Tesla is kept on its toes when it comes to developing their autonomous systems further.