Looks like Tesla has another EV maker to compete with. The exciting news is circulating as a leaked image suggests that Xiaomi, a well-known tech giant, might be entering the electric vehicle market.
The image hints that Xiaomi's first EV platform could be really impressive, with an 800-volt power system and a huge battery capacity of over 100 kilowatt-hours (kWh). If this turns out to be true, Xiaomi's electric vehicle could bring some exciting tech and design to the industry.
People are eagerly waiting for official confirmation and more information about Xiaomi's potential entry into the EV market.
In this comprehensive article, we'll take a deep dive into the information we have on Xiaomi's upcoming EV platform, discussing the technical specifications, battery capabilities, and what this means for the future of EVs.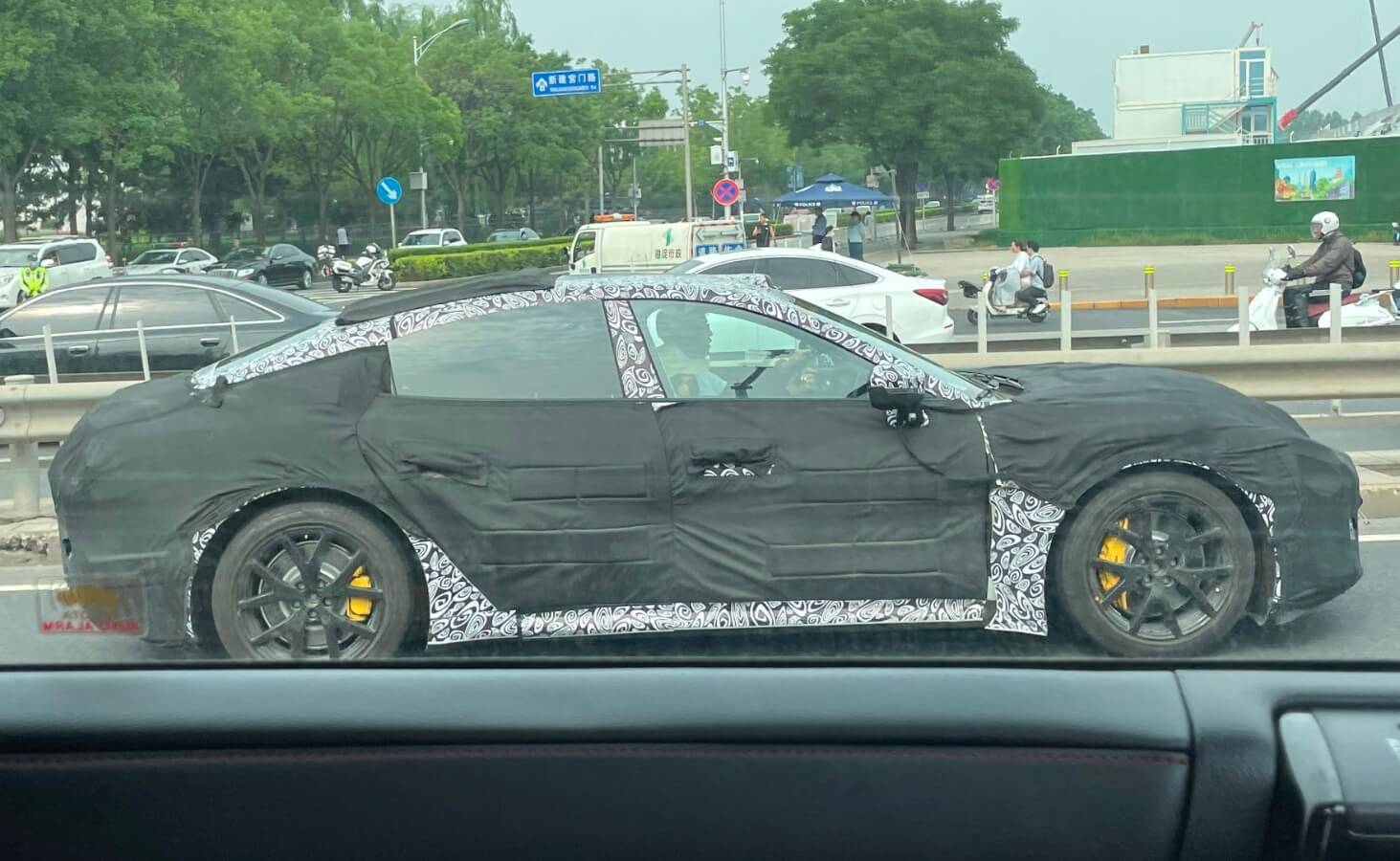 Xiaomi Automotive: The Future of EVs
Xiaomi Corporation is the second-largest manufacturer of smartphones globally, and it has expanded into various products like TVs, unmanned aerial vehicles, and an ecosystem of Xiaomi Smart Home products.
The company's very young EV division, Xiaomi Automotive, was established only two years ago and is already making waves in the automobile industry.
While there has been no explicit mention of EV battery production, Xiaomi's expertise in technology suggests developing its platform makes the most sense. Also, rumors have stirred about the company's new arm seeking co-branded EVs with BAIC in China.
Last March, Xiaomi announced that it was taking EV development into its hands and that the progress of its new business had already exceeded expectations. The company has been testing its self-driving EV technology, aiming to be top-tier in the industry by next year.
Xiaomi EV is ahead of schedule. Aiming for mass production in 2024 H1. pic.twitter.com/DKXHdXty2Y

— Lei Jun (@leijun) October 19, 2021
Xiaomi's founder and CEO, Lei Jun, recently gave an update on their electric vehicle project. He confirmed that the EV has successfully completed winter tests, and the team is working faster than expected to achieve its goals. Based on previous reports, it is likely that Xiaomi will launch its EV in the first half of 2024.
To support this project, Xiaomi has already invested $433 million and hired over 2,300 people. They are also set to receive an additional investment of $2.8 billion this year, with a total of $14 billion planned for the next five years.
Xiaomi is not just focusing on EVs but also working on robotics and self-driving capabilities, which could bring exciting news to their upcoming electric cars.
The Leaked Image
Xiaomi, the Chinese electronics manufacturing giant, announced the establishment of its automotive division two years ago. While the company is yet to reveal its very first EV model, a recent leaked image has hinted at what we can expect from Xiaomi's first EV platform.
The image showcases the company's EV battery specifications, suggesting an 800-volt platform that houses over 100 kWh of battery power.
Xiaomi MS11 EV – new spy shots.

Xiaomi is best known for smartphones, blenders, and robot vacuum cleaners. But they want more. They want cars. A new Beijing-based subsidiary called Xiaomi Automobile is developing a range of electric vehicles.

Xiaomi wants to produce its… pic.twitter.com/OyT9NbGNVs

— Tycho de Feijter (@TychodeFeijter) June 9, 2023
The leaked image of Xiaomi's EV battery pack shows that the company is making fast progress and seems to know what they're doing. It's impressive if they can deliver this platform at the price they initially promised. The image features the Xiaomi logo and lists some interesting specifications for the battery pack:
Model Name: A1310C
Part Number: P000000367001
Manufacturer Code: F47832
Lithium-Ion Chemistry
726.7V
139 Ah
101 kWh
642 kg (1,415 lbs)
The Technical Specifications
Xiaomi's leaked image of its EV battery pack reveals some impressive technical specifications. The battery pack is expected to have a capacity of over 100 kWh, which is encouraging for a sedan and suggests a range of over 500 miles. The battery is also expected to be an 800-volt platform, which means it can charge quickly, delivering up to 350 kW of power.
The battery pack's voltage of 726.7V suggests that the battery can deliver 800V fast charging to future Xiaomi EV drivers. This high voltage is becoming increasingly common in EV battery packs, as it allows for rapid charging times, making it more convenient for drivers.
While there's no way to confirm the battery modules' lithium ternary without Xiaomi sharing details directly, we can infer that the battery pack is likely to be lithium ternary.
What To Expect In the Future?
Xiaomi's upcoming EV platform is a significant step forward for the company and the EV industry. The platform's technical specifications suggest that Xiaomi is serious about its entry into the EV market and is looking to compete with established automakers like Tesla.
The 800-volt platform, over 100 kWh battery, and fast charging capabilities put Xiaomi's EV platform on par with some of the best EVs on the market. This is good news for consumers, as it means that Xiaomi's EVs will provide a viable alternative to traditional gas-powered vehicles.
Alongside the leaked battery specifications, other interesting details about Xiaomi's electric vehicle have emerged in recent months. Reports suggest that Xiaomi has developed its own chip and vehicle system architecture for the EV, showcasing the company's dedication to creating a comprehensive and integrated experience.
Xiaomi has already started the selection process for delivery centers, indicating that they are actively preparing for the launch and distribution of their EVs. As per reports, the pricing for the first model has been finalized, suggesting that Xiaomi is progressing towards the commercialization phase and we may see the model in production soon.
Also, Xiaomi's entry into the EV market is likely to accelerate the transition to electric vehicles globally. As more companies enter the market and develop new EV technologies, prices are likely to come down, making EVs more affordable for the average consumer.
Bottomline
Xiaomi's leaked image of its upcoming EV battery pack has sparked excitement with its impressive technical specifications. The revelation of an 800-volt platform coupled with over 100 kWh of battery power holds great potential for future Xiaomi EV drivers. The high voltage capability promises swift charging times, providing convenience and ease of use.
Overall, Xiaomi's entry into the EV market is a significant step forward for the company and the EV industry. The company's expertise in technology and its commitment to delivering a high-quality EV platform put it on par with some of the best automakers in the world.
As more companies enter the EV market and develop new EV technologies, prices are likely to come down, making EVs more affordable for the average consumer.
If these impressive specifications translate into reality, Xiaomi's entry into the EV market could deliver a compelling offering that combines advanced technology, long-range capabilities, and efficient charging, further intensifying the current EV competition. Looks like Elon needs to hurry up launching the latest model.