Tesla has formally introduced its best-selling all-electric Model Y sports utility vehicle in Malaysia, with prices ranging from RM 199,000 to RM 288,000. The first automobile is expected to arrive in Malaysia early next year.
During today's official launch of Tesla here, regional director for Tesla Isabel Fan said:
The current government's "support in forward-looking policies" for the industry, is one of the main reasons the company chose Malaysia for its expansion. She added that Malaysia's participation in the growth of the regional EV market is the company's primary goal.
Furthermore, she also added at the formal unveiling of the new model today:
"Tesla has established numerous factories worldwide, including in Texas, Berlin, Shanghai, Fremont, and Mexico, with an annual production capacity exceeding two million vehicles."
In order to provide a smooth Tesla ownership experience, Tesla(Malaysia) has released a detailed development plan for experience centres, service and support centres, and charging infrastructure in Malaysia as part of its commitment to the nation.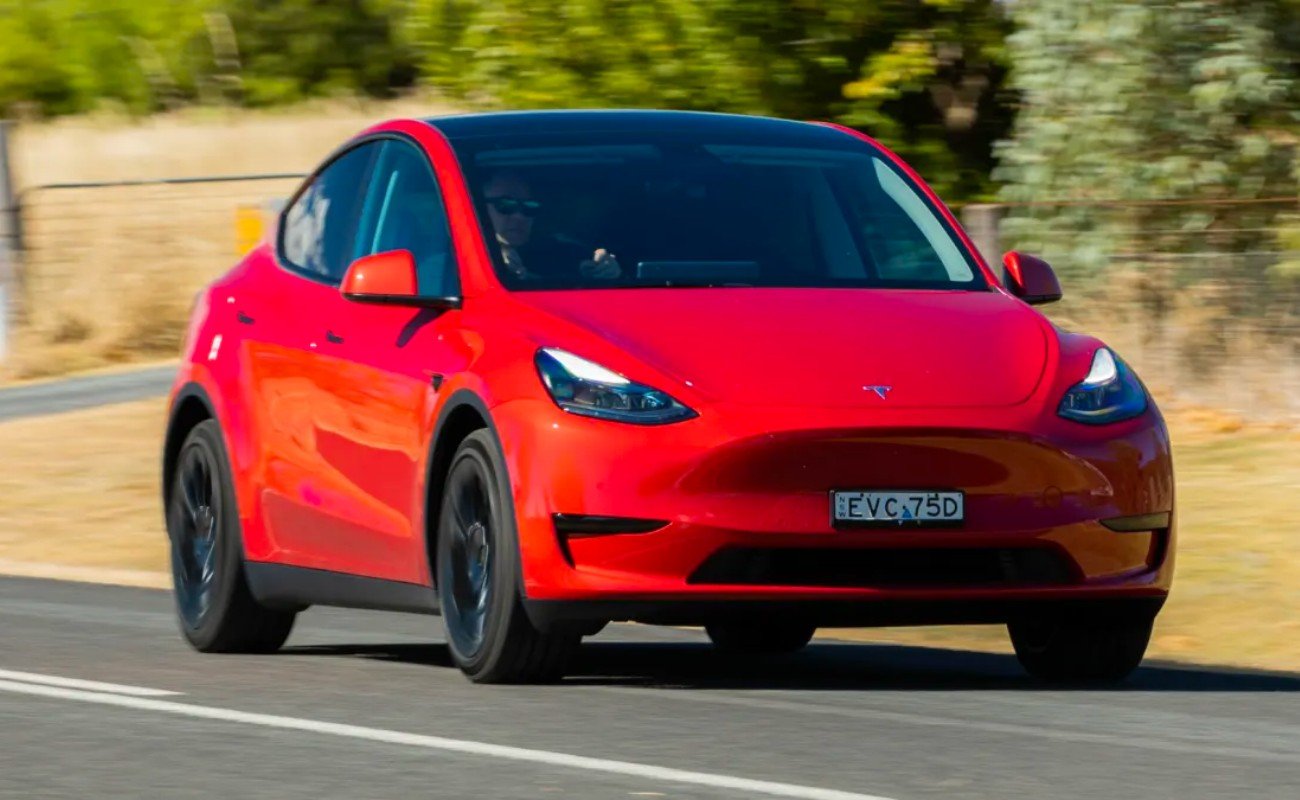 Tax Benefits
Tesla further stated that for the assessment year 2023, owners of Tesla vehicles are eligible for individual income tax relief of up to RM 2,500 on costs associated with installation, rental, or purchase – including hire-purchase equipment or subscription fees for EV charging infrastructure.
Additionally, Tesla owners can benefit from 100% road tax exemption as well as full import and excise duty exemption for freshly registered Tesla EVs (fully built-up electric vehicles).
From the year of assessment 2023 through 2025, enterprises who rent non-commercial EV are eligible to claim a tax deduction on the rental amount up to RM 300,000.
Infrastructure-related updates
From 2018 to March 2023, 58 EV investment projects worth 26.2 billion ringgit ($5.8 billion) have been approved by the Malaysian Investment Development Authority (MIDA). These projects extend vehicle assembly, part manufacturing, and charging component manufacturing. There are already close to 1,000 charging stations in the nation, and 10,000 are expected to be built by 2025.
As part of the nation's BEV (Battery Electric Vehicle) Global Leaders initiative, which was started by the government in March to encourage EV makers, Tesla is conducting online sales of its Model Y and Model 3 in Malaysia and will soon establish a head office and Tesla Experience and Service Centre.
In the industrial state of Selangor, close to Kuala Lumpur, "Cyberjaya" will serve as the location for both. Additionally, the state is home to numerous foreign manufacturers and assembly plants run by companies such as Toyota, Nissan, Honda, and Volvo. The nation also houses factories for Mercedes-Benz, BMW, and Porsche.
Tesla Malaysia recently installed eight indoor Supercharger stations as part of its own project. They are situated in Pavilion Kuala Lumpur and are expected to open as soon as possible, subject to receiving a few additional clearances.
Below is the list of 10 locations with superchargers in Malaysia which Tesla previously disclosed:
Iskandar Puteri, Johor
Negeri Sembilan
Dengkil, Selangor
Bukit Jalil, Kuala Lumpur
Petaling Jaya, Selangor
Kuala Lumpur
Bukit Bintang
Ipoh, Perak
Perai, Pulau Pinang
Tesla Malaysia claims that more superchargers will be accessible in the near future to facilitate trips from Singapore to Malaysia and subsequently to Thailand.
Elon Musk's Video Call with Malaysian Prime Minister
On July 14, Elon Musk, the CEO of Tesla, spoke with Prime Minister Anwar Ibrahim via video chat on the company's investment in Malaysia as well as SpaceX's Starlink rural satellite service. The government stated on Thursday that it would buy 40 sets of Starlink equipment for use in schools and institutions and has allowed Starlink to offer satellite internet services.
Malaysia's minister for investment, trade, and industry, Tengku Zafrul Abdul Aziz, praised Tesla for picking Malaysia as a location for its expansion.
In a statement, he said that
"Tesla's presence here will also help raise Malaysia' pro-business and pro-investment credentials on the global stage and we look forward to welcoming more multinational investors that share our vision of developing a more sustainable, balanced and inclusive economic growth for our nation."
Tesla Model Y: Offerings, Available Trims and Pricing
Model Y is available in three trim levels: Model Y (rear-wheel drive), Model Y Long Range, and Model Y Performance.
According to Tesla, the mid-size SUV combines range, performance, safety, and technology. It has a cargo capacity of over 2,100 litres and seating for up to five people. Model Y comes with an all-glass roof, autopilot, active safety features, and a HEPA air filtration system.
With ultra-responsive motors, the Model Y accelerates from 0 to 100 km/h in just 3.7 seconds and has a range of up to 533 kilometres (WLTP) per charge.
The SUV is available in a variety of colours, including red, deep blue, solid black, midnight silver, and pearl white, and its price ranges from RM 199,000 to RM 288,000. Bookings have already started from July 14, 2023 onwards.
Model Y (Rear-wheel Drive)
Range: 455 km
Top Speed: 217 km/h
0-100km/h: 6.9 seconds
Seats: 5 seater
Wheel: 19″/20″
Price: RM 199,000
Model Y Long range Dual Motor All-Wheel Drive
Range: 533 km
Top Speed: 217 km/h
0-100km/h: 5 seconds
Seats: 5 seater
Wheel: 19″/20″
Price: RM 246,000
Model Y Performance Dual Motor All-Wheel Drive
Range: 514 km
Top Speed: 250 km/h
0-100km/h: 3.7 seconds
Seats: 5 seater
Wheel: 21″
Price: RM 288,000
Tesla's Competition
After Thailand and Indonesia, Malaysia has the third-largest automobile sector in the region. The sector's share of the nation's GDP in 2021 was about 4%, or 40 billion ringgit.
Three Chinese brands – BYD, Great Wall Motors, and Chery have debuted in Malaysia this year.
While entering the Malaysian market, Tesla will be up against rival electric vehicle manufacturers. Alternative options are available from both national and international brands, and the competition to meet the rising demand for EVs is getting more intense. However, Tesla may have a competitive advantage due to its reputation, cutting-edge technology, and worldwide presence.