Tesla, and Elon Musk, have always been in the news for a number of eccentric reasons. The company has revolutionized the automobile industry with its style. And if the all-electric line-up consisting of Models S, 3, X, Y weren't enough, the company unveiled yet another vehicle last year. It was something that infuriated some and excited many. It was the Cybertruck.
Cybertruck News: An Update On Tesla's Most Exciting Vehicle Till Now
With its futuristic design and unique aesthetics, the Cybertruck got as many as 600,000 pre-orders. And the launch was expected to happen in early 2021. But that was before the pandemic situation arose. So let's take a look at what one can expect from Tesla's most exciting vehicle till now.
The Cybertruck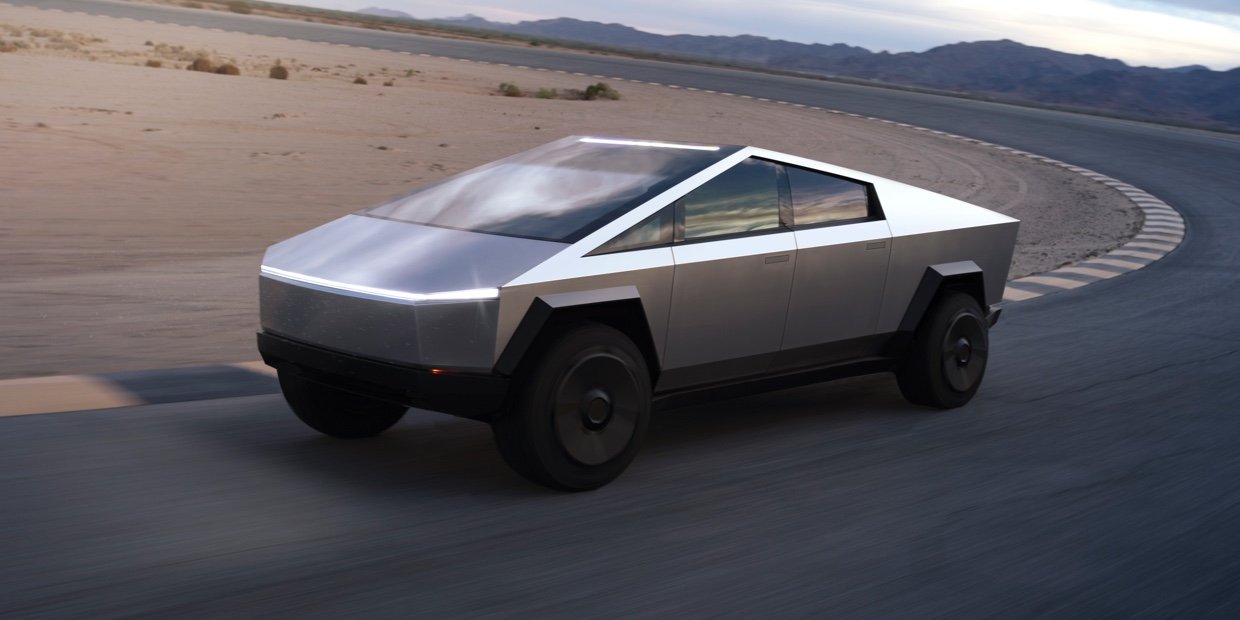 The first look at the Cybertruck reminds people of a sci-fi movie. It is one of those concept vehicles which start off as an exciting prospect but normally get toned down for the market. Except that Tesla did not tone this one down.
The first introduction of the Cybertruck shows people that many things in a car can be easily removed, even though you think you need them. The electric pick-up truck was unveiled with no paint, headlights, rear-view mirrors or even the aesthetic curves that one sees on any "sporty" car. What we saw was a boxy truck unveiled by a company which has a history of taking jokes too far.
But the features and specs that it provides warrants a second look. Tesla says it provides better utility than a pick-up truck and better performance than a sports car. And it does. It is a working machine with a stainless steel exoskeleton and vacant interiors. The amount of potential contained inside this design is vast.
But many a time, a vehicle goes through quite a bit of change in the phase from unveiling to launch. So let's see what things may remain the same and what may change.
The Design
The biggest question is whether the futuristic design that Tesla unveiled will make it to the market. And there are a couple of things Tesla has to consider with regards to this.
The car was launched without any rear-view mirrors or windshield wipers. The absence of rear-view mirrors will not be a big issue in Europe, where they allow mirrors to be replaced by cameras. But it is still against regulations for a vehicle to not have rear-view mirrors in the USA. And this is the Cybertruck's target market. Tesla will be hoping these regulations get changed before the production begins, but if not, they will have to add them to the design. And to tell you the truth, mirrors on that car do take some appeal away.
The windshield wipers might not take away any aesthetic value maybe, but it is something that Tesla has to figure out. Unless they come out with some new technology of cleaning windshields. That is something you cannot rule out when it talking about Tesla.
The Size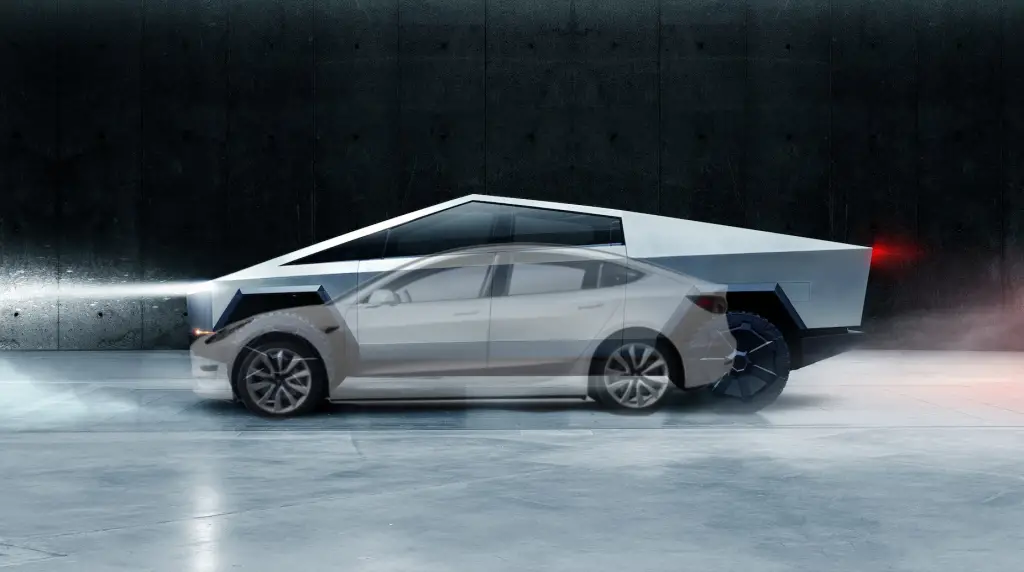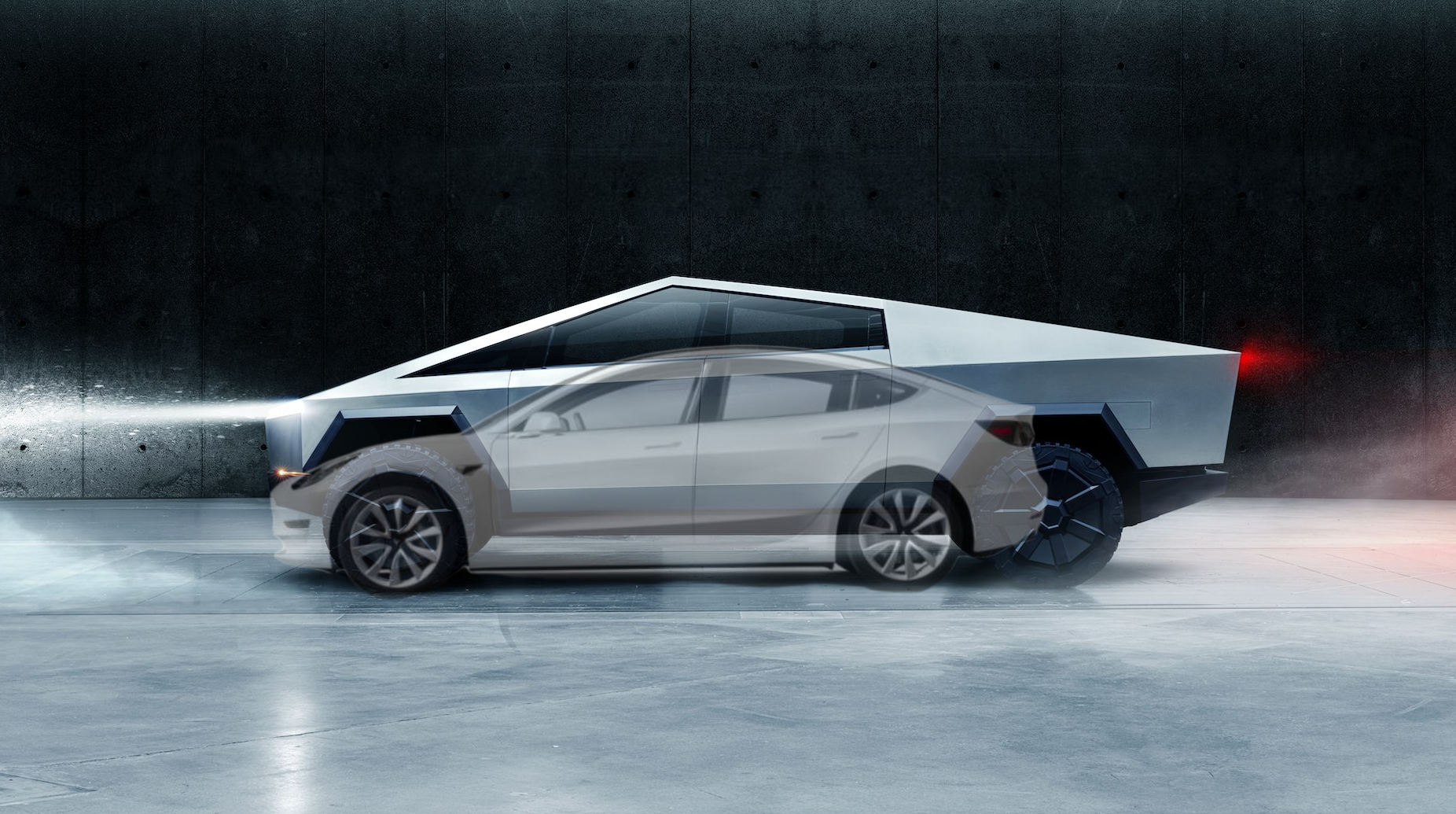 There has been some speculation regarding whether the Cybertruck will actually fit inside an average American garage. That is because it is 6.89 metres long. Elon Musk did talk about reducing this length by 3 to 5% but has been mostly undecided about it.
Musk has also talked about lowering the windowsill height and making the centre more level. This might be a change that we actually see in the production version because it improves safety by increasing the driver's field of vision. It was actually one of the things that enraged a part of the public because the original height can put pedestrians at risk.
Another thing that will change for sure is the steering wheel. A rectangular section with two handles is not road-legal anywhere in the world, and it will be replaced by a normal circular steering wheel.
Of course, we'll know more when Elon Musk shares updated pictures of the CyberTruck, which he promised via his official announcement platform (read: Twitter).
The Performance
The current suspension system comes with 4 inches of suspension travel, which isn't bad. But this might be insufficient for a truly off-road experience. Also, the new Hummer EV will be equipped with 6 inches of suspension travel, and you can expect Tesla to match that.
The Cybertruck will come in a Tri-motor variant as well, but let's think out of the box. Why not put in four motors instead of three? The upcoming Rivian R1T will have four motors – one on each wheel. This actually allows the Rivian to spin 360 degrees on the spot. While this may not have a lot of practical use, it might attract more customers.
The Variants
The Cybertruck will be launched in three variants. The base model is a Single Motor rear-wheel-drive costing just $39,900. It will have a towing capacity of 3400+ kg, an acceleration from 0 to 60 mph (96.5 kph) in 6.5 seconds, and a range of more than 250 miles (402 km). These are decent figures and combined with that competitive price, it is sure to create excitement.
The Dual Motor all-wheel-drive (AWD) is the real deal. The towing capacity goes up to 4500+ kg, the acceleration comes down to 4.5 seconds, and the range goes northward of 300 miles (483 km). And this comes at a cost of $49,900.
And then comes the craziest version of them all. The Tri-Motor AWD has a towing capacity of 6350+ kg, a range of more than 500 miles (805 km, yes you read that right!), and a superfast acceleration of 2.9 seconds. Think of a pick-up truck that outruns a Porsche 911, but can also carry two adult hippopotamuses. Of course, this will deduct your bank balance by $69,900. And that seems a decent price for what you're getting.
What Can Be Improved?
One of the most talked-about ideas is the fold-down back wall of the cabin. The idea is to lower the rear window into the back wall, and the back wall and rear seats would fold flat to get at the same level as the truck bed. This will increase the storage space dramatically, as it will allow the "trunk" to extend right from the back of the front seats up to the tailgate.
Another interesting addition will be a solar panel built into the rear cover. This is also something that Musk has talked about. He mentioned that a solar panel of this kind will be available to recover around 50 miles of range back into the battery every day. While this may not be significant, it does allow owners a buffer when on long road trips.
Finally, the HVAC system could have controls in the rear of the truck for when it is used as an off-road camping truck. Any person sleeping in the rear would then have access to climate control.
The Availability
Tesla had talked about an early-2021 release for the CyberTruck, but the pandemic situation has derailed all such plans. However, Musk does have the CyberTruck second on his priority list after the Model Y. With the Model Y selling at a good rate, the company has gathered enough money to keep the construction of the Texas Gigafactory going. And this is going to be the home base for the pick-up truck. There is an estimate that one manufacturing line should be up and running by May 2021. The manufacturing of the new 4680 cells is also on track.
Seeing all this, it is fair to say that Tesla can start delivering models by late 2021. However, with more than 600,000 orders already coming in, and just one production line running, that too 5 months from now, it seems like the waiting period will be significant. But I think after reading all this, everyone would agree that it will be worth the wait.