A couple of days ago, we reported the introduction of Aptera's three-wheel two-seater vehicle. The vehicle comes in different variants and the topmost variant will consist of a range of 1000 miles (1609 km). For an industry focusing on the tussle between Tesla and Lucid Motors (both are manufacturing vehicles with 500+ miles of range), this is quite a surprising announcement. And if that wasn't enough, the Aptera also consists of a solar energy harvesting system called 'Never Charge'.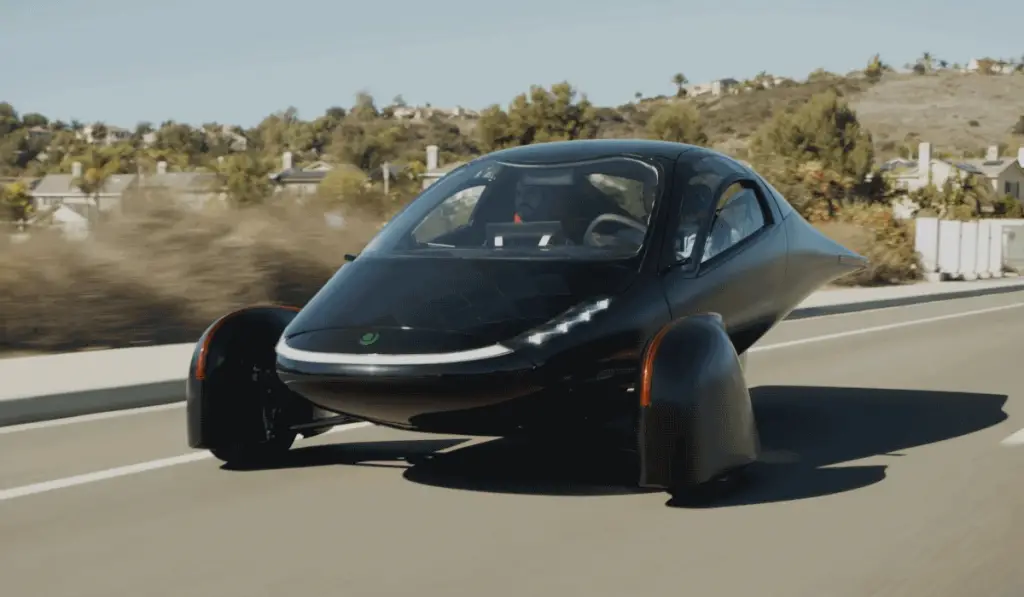 A Look Into How Aptera Motors Managed To Get A 1000-Mile Range
The Mystery Behind 1000 Miles Of Range
Many people will say that it is easy to get a good range with a bigger battery pack. But the Lucid Air Dream Edition, which has a record-breaking range of 517 miles (832 km), will be having a battery pack of 113 kWh. In comparison, the Aptera has a range of 1000 miles (1609 km) in its topmost model, and it is equipped with a battery pack of 100 kWh.
Granted that the Aptera is a 3-wheeler and 2-seater vehicle, but that does not decrease its utility in the day-to-day driving. It is still a highly efficient vehicle, with the ability to run 10 miles (16 km)/kWh. And there are a number of reasons why the Aptera is able to get this efficiency.
The Efficiency In The Aptera
One of the biggest reasons for the high efficiency of the Aptera is the aerodynamic shape. While most passenger vehicles have a drag coefficient of 0.25 to 0.35, the Aptera's drag coefficient is just 0.13. This helps the Aptera slide along the road with significantly low aerodynamic forces opposing the motion.

In addition to the aerodynamic efficiency, the Aptera also boasts of an efficient powertrain. The liquid-cooled motors allow a quick 0-60 mph (96.5 kph) acceleration in 3.5 seconds. And one of the most stressed-upon aspects of this new vehicle is solar technology.
Aptera's 'Never Charge' Solar Technology
The 'Never Charge' technology is something that Aptera has focused on for a long time now. Every vehicle consists of more than 3 square meters of the surface covered by solar cells. A total of 180 efficient solar cells are integrated into the body of every model. This allows them to top up the battery constantly. The solar cells have a total capacity of running the vehicle up to 45 miles (72 km).
Now, on an average, an American driver drives 27 to 30 miles (43 to 48 km) daily. So a solar technology that charges the vehicle for 45 miles can easily be useful for daily usage. This has prompted Aptera to say that you do not need to plug in your vehicle at all for daily usage. Your vehicle will get charged on its own while sitting in an outdoor parking lot. Of course, if you park indoors, it will hamper this advantage, but you also have a sufficiently good battery pack.
It also has tunable efficiency options. This allows drivers to play around with the settings and get a deeper understanding of the efficiency of the vehicle. It also provides the driver with ways to increase efficiency and extend the range in real-world scenarios.
Other Features
If you think that Aptera is only focusing on efficiency and range, then you're wrong. The design team has focused a lot on passenger safety as well. A cockpit inspired by Formula1 level safety is combined with advanced airbag technology and energy-absorbing chassis material. This material is a composite made from steel and aluminium and provides a high strength-to-weight ratio. The chassis design also consists of just four major parts, which helps reduce the weight and allows for ease of assembly.
Other features include all-wheel drive and vectorized torque control to give the Aptera comfort, stability control and the ability to handle inclement weather. All these will allow for a more comfortable ride.
Of course, like all other electric vehicles these days, it also has Level 2 autonomy capabilities. It includes facial tracking, lane-keeping, adaptive cruise, and emergency braking.
Pricing And Variants
There are a total of four variants for potential customers to choose from. The base model will have a 25 kWh battery pack, with a range of 250 miles (402 km). This will be a front-wheel-drive with a 134 horsepower powertrain. Two more battery pack options are 40 kWh and 60 kWh, which will give 400 miles (644 km) and 600 miles (965 km) respectively. The topmost variant will have the 100 kWh battery pack with 201 horsepower and will be able to run 1000 miles (1609 km) on a single charge.
The Aptera starts at a very competitive price of $25,900. The range of pricing will vary with the choice of variant obviously and will extend up to $46,900. Additional accessories and options will cost more.
Our Opinion
Aptera has seen a lot of ups and downs in the market. Back in 2011, it had to shut down operations on its 3-wheeler electric car, the Aptera 2e, after failing to secure funding. The design of the 2e had been certified by the US Department of Energy, but the company could not secure the $150 million loan that they required for manufacturing.
Today, the company is back with another 3-wheeler 2-seater electric vehicle. And it has come up with the solution to the longer charging duration (as compared to combustion vehicle's fueling). Never Charge technology is sure to excite many open-minded customers and convince other companies of adopting similar technologies. With a lot of innovative features coming on the market, the electric vehicles continue to make their presence felt.