Tesla and its amusing stories are never-ending and unique. They are almost like fantastic tales sometimes.
Reports say Tesla disabled around 80 miles (about 129 km) of range from a customer's car and told them that to have it restored, they'd have to pay $4,500.
The situation came to light in a tweet by Jason Hughes, the owner of a Tesla component business and a popular Tesla hacker.
Tesla buyers should be warned that the brand may have the ability to reduce the range of their vehicles remotely. Tesla stated that the vehicle had an issue with how the vehicle was configured and that in order to restore its full range, he had to pay $4,500.
Years ago, a Tesla Model S 60 owner had their battery swapped out under warranty. Tesla being so generous at the time swapped the 60kWh battery pack with a 90kWh battery pack.
It appears Tesla had a generous spirit that day or was in a very tight supply of 60kWh batteries that they swapped out the Model S 60 battery for a Model S 90 90kWh unit. The company made all necessary changes to ensure the upgraded battery could be used at full capacity on the vehicle.
Tesla instantly comes under fire for a questionable moral practice of punishing customers who take their cars for maintenance or any software update. This article takes an in-depth look at this alarming situation and what it could mean for current and potential Tesla drivers. Here's the whole story!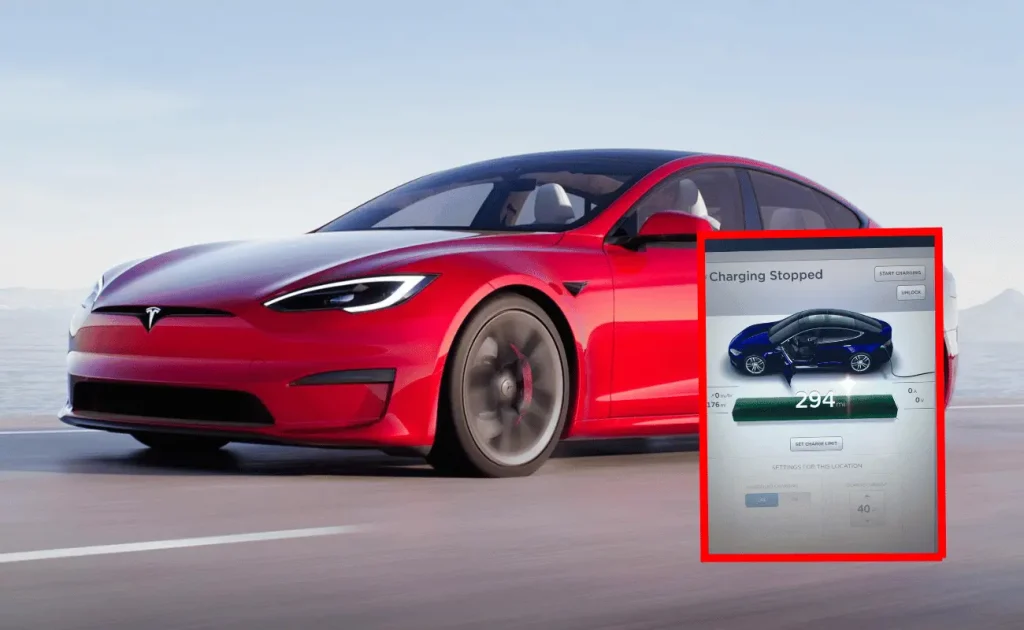 What Happened?
Tesla used to sell Model S vehicles with software-locked battery packs, thereby offering different range options without having to produce and install separate batteries. An example of this strategy is supposed you buy Tesla Model S 40 with a 60 kWh battery pack. Tesla would ship you the vehicle with a 60kWh battery pack locked at 40 kWh capacity.
It's no surprise that Tesla disables certain features on vehicles they acquire as trade-ins. This is within their right to do, however, one owner was recently surprised to find his Model S had 80 miles less range than what it had been just minutes before.
The current owner of this used 2013 Model S 60 is the third one in its lifetime. This vehicle was originally sold with a 60 kWh battery, but Tesla replaced the unit with an upgraded 90 kWh capacity pack sometime during its first owners' possession, including any software or hardware modifications that needed to be made.
When the current owner took his car in for a software upgrade that would allow him to maintain an internet connection after 3G's departure, the appointment went well and he drove home without issue. Suddenly, Tesla contacted him to tell him they had fixed a configuration error in his car.
What was the configuration error?
Model S 60 ramped up as 90kWh. Tesla claimed that the car should have been locked as a Model S 60 unless the customer was willing to pay $4,500 to get the additional 80 miles (or 129 km) of range back.
The third owner reach out to Hughes after the company asked him to pay $4,500 to get the range back. Hughes put out a lengthy thread on Twitter discussing the issue in detail, which quickly went viral. Fortunately, it seems that the problem has been resolved in this and a similar case.
Tesla really fires me up sometimes.😡🧵

I have a customer who's the ~3rd owner of a 2013 Model S 60.

At some point years ago the battery pack was swapped under warranty with a 90 pack. It wasn't software limited. It was effectively made into a 90 by Tesla.

Years went by.
(1/*)

— Jason Hughes (@wk057) July 25, 2022
Following a public outcry on Twitter, Tesla decided to waive the fee and provide the extra 80 miles of range that the Model S was capable of achieving with a full charge.
Tesla & OTA Updates
Tesla has revolutionized the automotive industry by utilizing over-the-air (OTA) updates to keep their vehicles up-to-date with the latest technology and features. OTA updates allow Tesla owners to enjoy the benefits of new software without ever having to step foot into a service centre.
OTA updates also provide Tesla owners with complete control over how and when their vehicles are updated and allow them to keep up with any security patches that may be necessary.
When the Model S was unveiled, it brought with it a range of exciting features and technology that have become commonplace in the automotive industry. One of these features, over-the-air updates, enables Tesla to enhance or sometimes even diminish certain aspects of its vehicles.
Over-the-air updates are a convenient way for Tesla to deliver software changes and improvements to their vehicles. They use a wireless connection to send the new software to your car, and it is installed automatically without any need for additional hardware or physical intervention.
The customer found out the hard way that Tesla had the capability to reduce his range by 80 miles and then demanded he pays $4,500 to restore it back to full.
Tesla's ability to remotely reduce a car's range means that even those who take their Tesla vehicles to a service centre could get into financial trouble. It's not clear if this was done purposely to increase profits, or as an attempt to make sure customers go only through official servicing centres.
Why Tesla Did Do So?
Through the use of software-locked, scalably sized batteries, Tesla has created a system where its various models possess different levels of battery capacity.
Following up:

This customer has his full 90 back as of this morning. 🥳

Another customer in a similar boat is also in touch with Tesla and should be getting taken care of by the end of the week.

I'm hoping this helps drives some policy improvements on their side! 🤞🏻 https://t.co/rnYQRBBHLm

— Jason Hughes (@wk057) July 27, 2022
The more expensive models have access to the full capacity, while other models are limited to a certain amount. This technology enables Tesla to offer multiple driving ranges for each model.
This allows Tesla to offer a range of driving distances, depending on the model and its associated battery capacity. By utilizing this technology, Tesla is able to produce electric cars with different driving ranges in order to meet the needs of different customers.
Whatever the case may be, this is problematic for several reasons.
Firstly, customers are spending significant amounts of money on vehicles with the understanding that they will be serviced regularly without any additional costs attached. Now, with the knowledge that Tesla can potentially punish them by reducing the range of their vehicle, they feel powerless and taken advantage of.
Secondly, it calls into question the company's credibility – a company should not have such power over its customers and they should be allowed to use whatever service provider they see fit.
The good news is that most people haven't faced these issues yet and there are ways you can protect yourself from these kinds of scenarios in the future.
Make sure you only visit authorized repair centres when taking your car in for service, keep records of all your services so you have proof if something like this ever happens again, and read up on reputable online forums and blogs about how others are handling similar problem cases before taking your car in for servicing at any repair shop.
Follow official channels from Tesla in order to stay updated on any changes related to how customer cars are serviced which could help you avoid potential troubles later down the line.
What To Expect In The Future?
Tesla's unconventional approach to the public spotlight is well documented. From bold moves in favour of sustainability to unethical missteps, this electric car company has shocked and amazed the world time and time again.
But when it comes to issues related to its customers, Tesla doesn't always handle things as effectively as it should. In order to prevent further backlash from those affected by their decisions, Tesla needs to create a reliable public relations team that can explain their side of the story and offer solutions accordingly.
Only then can they move forward with greater confidence in their image and relationships with customers.
Car makers like Toyota or BMW benefit from a well-crafted public relations plan. This includes crafting messages that align with their brand, delivering accurate and timely responses to media inquiries, and monitoring the conversation on social media.
It is also important for car companies to create lasting relationships with key members of the press, so they can develop trust in the brand and generate positive news coverage when needed.
Tesla lacks this flair and relies solely on Elon Musk's eccentric tweets and posts on social media to get the desired traction. Automobile companies should use creative marketing tactics to promote new products or services as well as develop campaigns that demonstrate their commitment to corporate social responsibility initiatives.
Bottomline
It's inexcusable that Tesla demanded an additional $4,500 from a customer who had already paid for something he owned. The customer had already supplied clear proof of ownership and yet Tesla still attempted to unjustly extract more money from him.
Despite making billions in profits last quarter, this unethical behaviour shows that Tesla needs to reassess their approach toward customers. Thankfully, due to the story going viral, Tesla was eventually forced to address the issue, but it shouldn't have taken this degree of public pressure for them to do the right thing.
At the end of the day, it's important for everyone who owns (or is thinking about owning) a Tesla vehicle to be aware of these kinds of tactics from companies. This kind of behaviour will never benefit anyone in a long run – neither do we want companies seeing fit to misuse such power over us as doting EV customers.