Tesla Investors Day 2023 held on Wednesday, March 1, at Giga Texas, included numerous big details about the big picture plans of Tesla. Tesla Investor Day 2023 was an eventful one. Throughout the full presentation, the company presented its vision for the future, with a focus on the new master plan, energy storage, and powertrain technology.
Analysts were excited to see a new Tesla model, specifically one that was much cheaper than what was currently available. Making the most popular electric vehicle brand in America accessible to more people was the goal of this new model. Unfortunately, Tesla did not reveal that vehicle at its Investor Day on Wednesday.
Excitement abounded throughout Tesla's presentation, as investors saw first-hand the progress being made to make electric vehicles more cost-effective and greener. But, was there any clue about the new vehicles to come?
Sadly, no! Here's what all we know!
Investors Day 2023 Highlights
Elon Musk and other executives at Tesla recently took the stage in Austin, Texas for the company's investor day. During the Master Plan presentation, they made clear that Tesla is more than just its famed CEO. (Much-needed revelation!)
Management executives affirmed the company's ambitious goal of producing 20 million cars per year. They also unveiled plans to launch new businesses such as lithium refining and new charging subscription services.
The highlight of the event was a major announcement of a new plant that will produce Tesla's cutting-edge next-generation vehicle and not the new cheaper Tesla model. But this helps to confirm that Tesla is looking to stay ahead of the curve when it comes to electric car technology.
Here's everything we know so far!
Next Gigafactory
Tesla CEO, Elon Musk confirmed on Investor Day that the electric car maker plans to build its fifth Gigafactory plant in Monterrey, Mexico. This new plant, combined with expansions at other Giga factories, could result in the company's manufacturing reaching close to 3.5 million cars a year.
At the event, Musk also hinted at Tesla's next-generation vehicle, promising more information about this lower-priced car "at a later date". Although we all wanted a bit more from Elon on the new upcoming models but with this new Gigafactory in Mexico, Tesla is sure to make waves in the industry and gain considerable market share in the years ahead.
As with other Giga's, Mexico Gigafactory should also take at least a year and a half to become operational and start EV production by late 2024. Hopefully!
New Master Plan
"Alright, so, Master Plan Part 3," just like that Musk said soon after being invited on stage.
Musk went on to talk about Master Plan 3 mentioning that there's a clear path to a sustainable energy future that allows us to live in abundance without harming our environment.
It doesn't require us to give up comforts like electricity; instead, it can be achieved through modern and efficient technologies that harness natural resources responsibly.
Musk and other executives emphasized over the increased use of renewable energy sources such as solar, wind, tidal, and geothermal can replace fossil fuels while we strive for more sustainable living habits. With the right investments and commitment from all of us, there is potential for vast improvements to our lives and well-being without major loss or disruption. It's time for us to create a brighter tomorrow for ourselves and the planet by making the transition to renewable energy.
Elon Musk and Tesla executive Drew Baglino went on to outline a path to move to a completely sustainable economy within the next few decades in this plan.
This includes transitioning away from fossil fuels and towards renewable energy sources, such as solar, wind, tidal, geothermal, and hydroelectric power. Moreover, Tesla is investing in technologies that can help us more efficiently manage our natural resources while reducing overall energy use like lithium refining.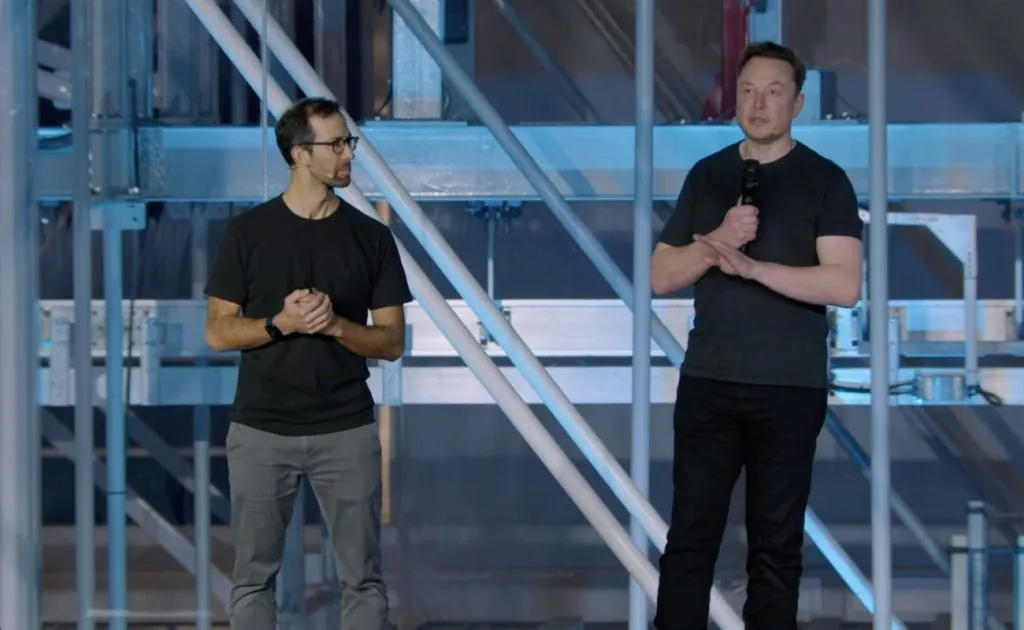 New Tesla EVs
Investors were eager to learn more about Tesla's upcoming plans for a "next-gen vehicle," a potential electric vehicle with a lower price point. While no concrete details were provided, Tesla's Chief Design Officer Franz von Holzhausen promised that the company will officially unveil the car at a later date, hinting that it could be ready for market quickly when the time comes.
Investors and analysts are expecting Tesla's "next-gen vehicle" to hit roads by 2025, although the company has yet to provide any specific details. Part two of the presentation also covered Tesla's advancements in production and cost savings. But there was no new information on the upcoming models.
Model Y parts are cast instead of constructed with stamping and welding metal, leading to significant savings. Additionally, Chief Financial Officer Zachary Kirkhorn gave an overview of other assembly innovations designed to further reduce costs.
New Charging Subscription
Tesla is making it more affordable for some of its Texas-based customers to charge their cars at home. The company is now offering a monthly fee of $30 for unlimited nighttime charging in Texas, which can be seen as an extension of additional products such as driver's insurance.
This plan also speaks to Tesla's confidence in its electric storage and software capabilities, as the low rate charged shows that the company can purchase electricity at a discounted price.
Optimus Robot
During an investor event, Tesla CEO Elon Musk gave an update about the electric car maker's robot, Optimus. Originally unveiled at Artificial Intelligence Day in September, this robot is said to have a greater potential than the company's car business one day.
To make this vision come to life, Musk explained that Tesla would need robots to take over labour previously done by humans – leading to cheaper goods and more time for people to pursue other activities.
Ultimately, Musk believes this shift can be beneficial for humanity overall as we humans will have more time to do other meaningful things.
Tesla's robot, Optimus, has the potential to have a huge impact on humanity. By taking over labour currently done by humans, the robot can help lead to cheaper goods and free up time for people to pursue other activities.
This could result in an enormous shift in how society works, potentially allowing more people around the world to access basic necessities such as food and clothing.
What Is On Elon Musk's Mind?
Musk never ceases to amuse his audience and this Investor Day was nothing different. At one point he compared AI-driven EVs to "analogous to riding a horse and using a flip phone."
The presentation featured an array of senior engineers, including the new global production chief Tom Zhu, demonstrating Tesla's commitment to having a strong executive team beyond CEO Elon Musk. Unfortunately, no details were provided about when the next-generation vehicles would be launched or what models are in the works.
What could be the reason behind this?
We believe this is to reinstate investors' as well as new customers' faith in the brand Tesla. The display of powerful minds at work at the Investors Day meeting is a clear sign of making a bold statement. Could be a brainchild of Elon? Maybe Maybe not!
What To Expect In the Coming Days?
Tesla has huge potential there with the new greener plans and especially with the project of Optimus robot. Robots can also be utilized to perform dangerous tasks that are otherwise difficult or unsafe for humans to do, which could drastically reduce injury and death rates associated with manual labour.
Recent media coverage of Tesla's upcoming plans has focused on the potential arrival of a lower-priced electric vehicle, as well as the hints given by Chief Design Officer Franz von Holzhausen about a quick turnaround time for its production.
Many outlets are speculating about what features and performance capabilities the new car will have, and some experts in the industry are already making predictions about how it could disrupt the current market.
Bottomline
Elon Musk's third master plan has a more exhaustive vision than his first two since 2006. These plans do aim to serve the greater good of humanity and make a positive social impact with their approach.
Musk emphasized sustainability and efficiency across all aspects of his plan, from energy production to transportation as he envisions a future where renewable energy is widely available and autonomous vehicles are commonplace. But we wanted more details than the picture of covered two upcoming models, heat pumps, robots, and other things.
Hopefully, soon we'll hear more about the new models and upcoming launch dates.
The company also advocates for political actions including regulations on carbon emissions and incentives for green businesses and consumers. These steps are essential if we are to move towards an economy free of fossil fuels and create a healthier, greener future for all.