Tesla has recently announced significant price cuts on its premium electric vehicles – Model S and Model X, as well as its Full Self-Driving (FSD) subscription service. These reductions are not just minor adjustments; they are substantial enough to make these high-end models more accessible to a broader range of consumers.
But the ripple effects of these price cuts go beyond just the sticker price. The new pricing structure has also made certain Tesla models eligible for federal and state tax credits, adding another layer of financial incentive for prospective buyers. For instance, the Model X's new starting price now qualifies it for the $7,500 federal EV tax credit, and in some states like Colorado, additional state credits can also be applied.
Here's a comprehensive look at what these price drops mean for potential buyers, the market, and Tesla itself.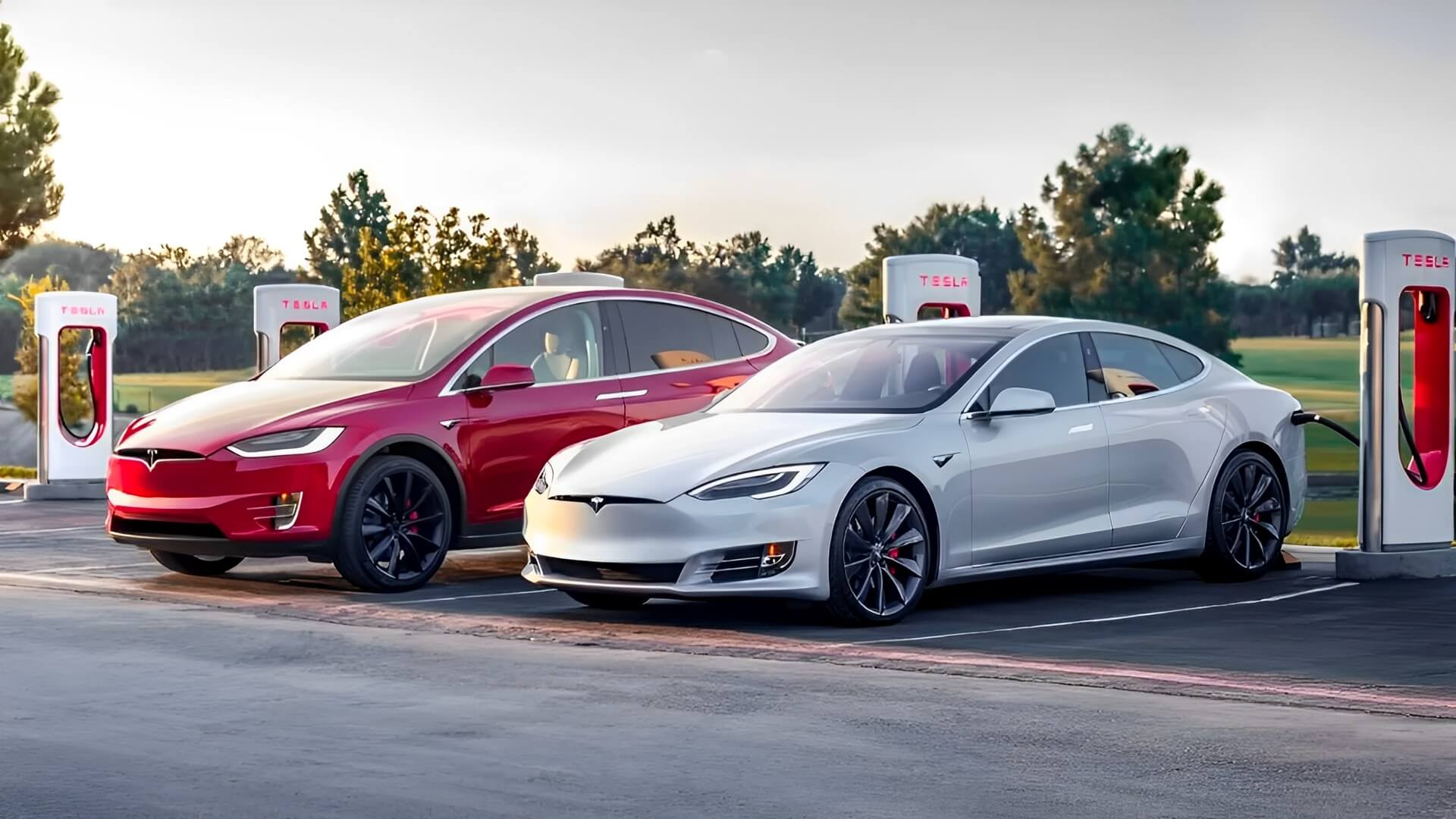 Tesla Price Drop
The new pricing structure, coupled with the removal of the Standard Range models and free color option, represents a significant shift in Tesla's marketing strategy. It not only makes these high-end models more accessible but also adds an extra layer of allure through customization options.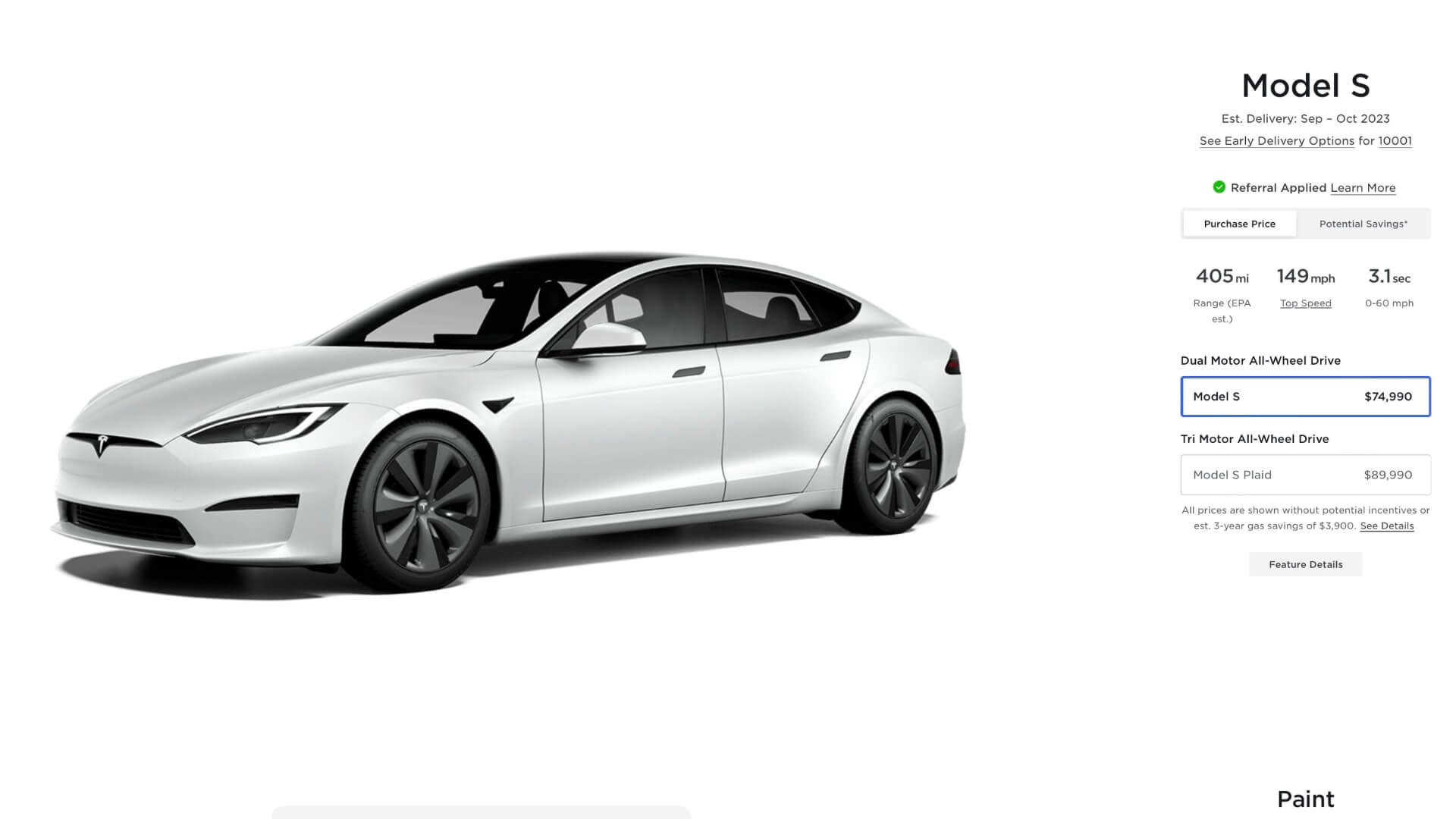 Model S and Model X Price Price Cuts
Tesla has decided to remove the Standard Range versions of both the Model S and Model X from its U.S. lineup. This decision streamlines the available options and focuses on the more feature-rich Long Range and Plaid variants. While this may disappoint some buyers looking for a more budget-friendly option, the price cuts on the remaining models offer a compelling alternative. The remaining variants have seen price drops of up to 19%. Here are the new prices:
Model S Long Range: Reduced to $74,990 from $88,490
Model S Plaid: Reduced to $89,990 from $108,490
Model X Long Range: Reduced to $79,990 from $98,490
Model X Plaid: Reduced to $89,990 from $108,490
Free Color Options
In another surprising move, Tesla has made all color options for the Model S and Model X free in the U.S. For instance, the Ultra Red color, which used to cost an additional $3,000, is now available at no extra charge. 
FSD Subscription Price Drop
Tesla has also reduced the price of its Full Self-Driving subscription in the U.S. The price has been slashed from $15,000 to $12,000, making advanced autonomous driving features more affordable for Tesla owners.
This price reduction could be a game-changer for those who were on the fence about opting for the FSD subscription. It not only lowers the financial barrier to entry but also makes the overall Tesla ownership experience more enticing.
Tesla Federal and State Incentives
Eligibility for Federal Tax Credit
One of the most impactful outcomes of Tesla's recent price reductions is the newfound eligibility of both the Model S and Model X for the federal tax credit in the United States. The federal government offers a tax credit of up to $7,500 for new electric vehicles. However, this credit is generally phased out for vehicles once the manufacturer has sold 200,000 eligible vehicles.
Tesla had previously reached this limit, making their vehicles ineligible for the credit. However, the rules stipulate that the credit can be applied to vehicles with a starting price under $80,000.
With the recent price cuts, the Model S Long Range now starts at $74,990, and the Model X Long Range starts at $79,990, both under the $80,000 threshold. But since the Model S is not SUV ($55k for cars and $80k for trucks and SUVs.), it doesn't qualify for the Tax Credit. This makes Model X eligible for the full $7,500 federal tax credit, significantly lowering the effective price for new buyers. For example, with the federal tax credit applied, the effective starting price for a new Model X could be as low as $72,490.
State-Specific Incentives
In addition to the federal tax credit, certain states offer their own incentives to encourage the adoption of electric vehicles. One such state is Colorado, which provides a generous state tax credit of $5,000 for the purchase or lease of a new electric vehicle. This state tax credit is applicable to vehicles with an MSRP up to $80,000, making both the Model S and Model X eligible due to their new pricing structure.
Calculation of Potential Final Price in Colorado
When you combine the state and federal tax credits, the financial picture becomes even more appealing for potential Tesla buyers in Colorado. Here's how the numbers break down:
Model S Long Range: The starting price is $74,990. After applying the $5,000 Colorado state tax credit, the effective price could be as low as $69,990.
Model X Long Range: The starting price is $79,990. With the $7,500 federal tax credit and the $5,000 Colorado state tax credit, the effective price could drop to $67,490.
These calculations demonstrate that residents of Colorado have a unique opportunity to purchase a Tesla Model S or Model X at significantly reduced prices. The combined state and federal tax credits make these premium electric vehicles more accessible and affordable than ever before.
Market Impact and Investor Reaction
A Decrease of ~35% for Model X Plaid
The cost of a fully loaded Model X Plaid has seen a dramatic decrease. As per a tweet, the price has dropped from $169,000 in mid-2022 to $110,000 in September 2023, a decrease of approximately 35%.
The cost of a new fully loaded Model X Plaid:

• Mid-2022: $169k
• Sept 2023: $110k

A decrease of ~35%

— Sawyer Merritt (@SawyerMerritt) September 1, 2023
Investor Concerns
While these price cuts make Tesla's offerings more attractive to consumers, they have also raised questions among investors about the company's profit margins and overall strategy. The significant price reductions could potentially impact Tesla's profitability, a concern that is likely to be closely monitored in the coming months.
Investors have shown mixed reactions. While some view the price cuts as a strategic move to capture a larger market share, others express concerns about what this could mean for Tesla's profit margins. The price reductions could be seen as a double-edged sword: they make the vehicles more accessible but could also impact the company's bottom line if not balanced by an increase in sales volume.
Influence on Other Automakers
Tesla's bold pricing strategy is likely to have a cascading effect on the broader automotive market, particularly among other electric vehicle manufacturers. Competing brands may feel compelled to revisit their own pricing structures to stay competitive. This could lead to a more aggressive pricing landscape in the electric vehicle market, benefiting consumers but also posing challenges for automakers in maintaining profitability.
Conclusion
Tesla's recent price cuts on the Model S, Model X, and FSD subscription represent a seismic shift in the electric vehicle market. These reductions not only make Tesla's premium offerings more accessible but also open the door for various federal and state incentives. While the market and investors are keenly watching Tesla's next moves, one thing is clear: there has never been a better time to invest in a Tesla.
Whether these price cuts are a strategic move to boost sales or a sign of a broader market strategy remains to be seen. However, they undoubtedly make Tesla's vehicles and advanced autonomous driving features more accessible to a wider range of consumers.