Lucid Motors, a California based automotive company, has announced that their first car, the Lucid Air, is going to have an EPA-rated range of 517 miles, which is an unprecedented figure. While they had initially said that this range would be achieved using a 130 kWh battery, the latest reports suggest that the capacity of the battery that they have used is just 113 kWh. The luxury sedan is set to be launched on September 9th, following lots of delays regarding raising the capital for the construction of their plant in Arizona.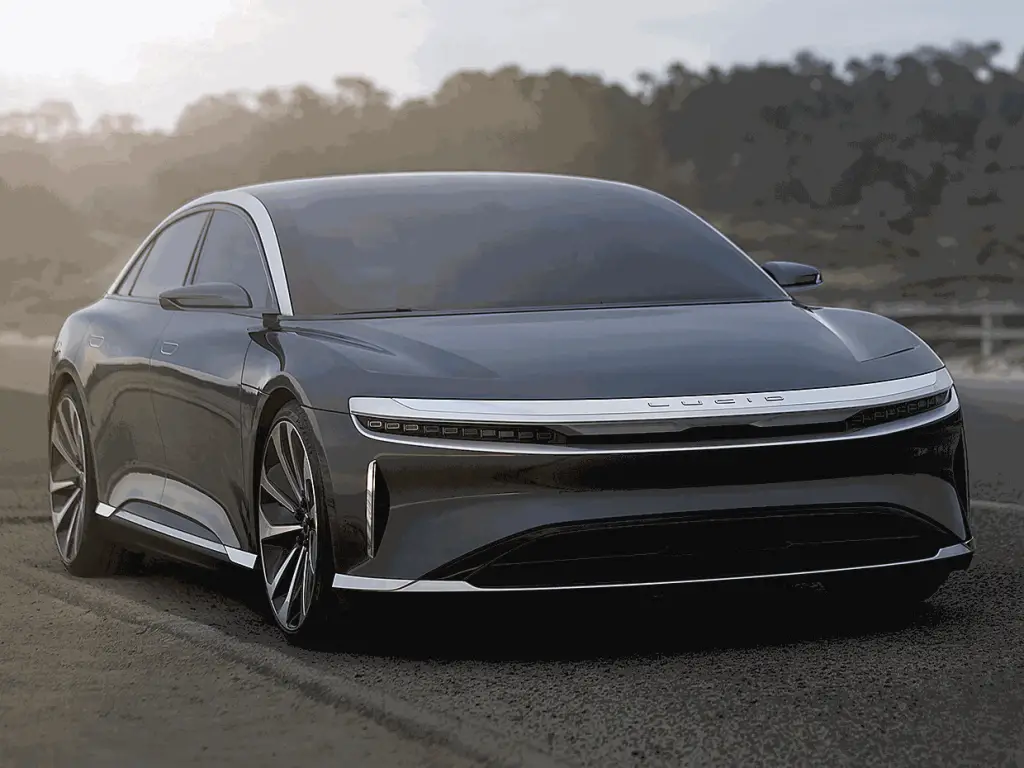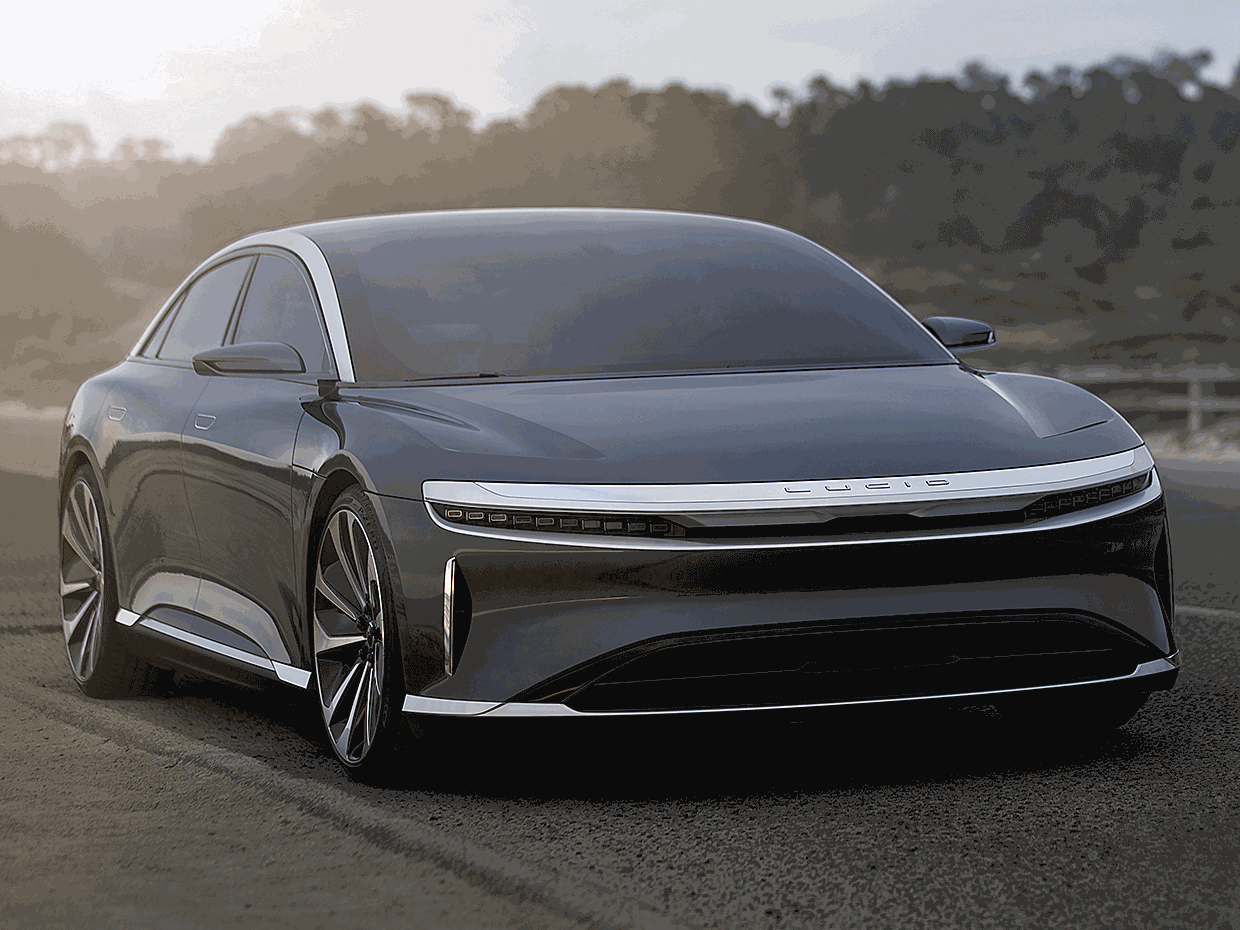 How Lucid Achieved Insane EPA Range Of 517 Miles
Lucid CEO and CTO Peter Rawlinson said that this achievement was possible due to an innovative approach called the Lucid Space Concept, which focuses on an in-house developed EV powertrain and battery pack to optimize the interior cabin space. This approach extends the philosophy of hyper-efficiency that is embedded in Lucid, delivering a combination of range, practicality, performance, and comfort. He said that by adding 'dumb range' by adding batteries, many automakers tend to just increase weight and cost, thus improving the performance just marginally.
Instead, by reducing the battery size through the use of this in-house technology, overall vehicle-level efficiency is achieved, thus boosting performance substantially. Through the increase of this 'smart range', Lucid aims to not only introduce a new class of luxury electric sedans with their Air EV but also pave the way for future cars with smaller, cheaper and more spacious designs. By reducing the size of the battery, Lucid has managed to provide their potential customers with a more-than-decent interior spacing that consists of a trunk of 280 litres. The total luggage space that they offer is a resounding 739 litres, which is the best in class for any EV or ICE model.
One of the key things to be noted is Lucid's use of a 900-volt system, another first in the electric vehicle sector. While Tesla provides its cars with a 400-volt system, Porsche has come out with 800 volts in their Taycan. This is another precedent that Lucid is setting, and this just adds another gun to their already-filled arsenal. Having already provided Formula E with batteries enough to last an entire race, they are taking the battery world by storm. With their race-proven battery packs, miniaturized motors and power electronics, integrated transmission systems, aerodynamics, chassis, and thermal systems, software, and overall system efficiency, Lucid is looking to set a new standard among electric vehicles. They could end up pioneering a new wave of California-based start-ups into the field of producing electric vehicles.
How Lucid Did It
The batteries in the Lucid Air sit beneath the driver and were designed specifically to be compact and energy-dense, thus increasing interior and luggage space. Through an efficiently packaged powertrain, Lucid provides the car with a total of 1000 horsepower, which is capable of reaching 0 to 60 mph (96.5 kph) in less than 2.5 seconds. It also houses the necessary hardware for introducing various levels of driver autonomy, which will be introduced through over-the-air software updates.
The new battery technology is integrated into a higher-than-before voltage system, something that Rawlinson claims helped them achieve high efficiency. By increasing the voltage, they were able to decrease the current, while keeping the power the same. Reduction in current reduces the heat losses exponentially, and hence, less power has to be allotted for cooling. Furthermore, the use of aerodynamic wheels that reduce drag, downsizing key components by reducing the current and reducing rolling losses have all helped Lucid. While the Air model launches them into the luxury sedan segment, Rawlinson claims that his focus is on manufacturing an efficient powertrain and smaller battery packs for the lower range vehicles too. He said that a 200-mile (322 km) range is quite attractive for people with a decent daily commute, and the use of this smaller and more efficient system helps increase the potential of smaller cars as well, thus revolutionizing the market even further.
Focusing On Luxury Along With Range
Having reduced the size of the battery pack and drivetrain, Lucid has managed to create a lot of cabin space, and with this, they are looking to make their cars actually luxurious, and not just performance-driven. They aim to take on vehicles from the class of Mercedes S-Class in terms of luxury while providing an unprecedented range and efficiency. Through the introduction of the Air model, Lucid might just enter the market as giant killers, targeting Tesla in terms of performance, and the German brands in terms of luxury.
After having faced several issues in the past, having to delay the production and launch of this car due to issues with raising the capital, Lucid is now well and truly in. A 517-mile (832 km) range from a battery pack of 113 kWh gives them 4.58 miles per kWh – the next best is Tesla Model S at 4.02. The introduction of the Air has driven Tesla to increase their range too, with the Model S Long Range Plus providing a range of 402 miles (647 km), thus increasing competition in the market, and leading to improvements in efficiency, all of which points in the right direction for the future of electric mobility.