Apple's CEO Tim Cook recently appeared for an interview on the New York Times' "Sway" podcast that released on Monday. The interview touched on a wide range of topics including the controversial Parler social media app that was blocked by Apple earlier this year, Apple TV+, and autonomous vehicles. Tim Cook also mentioned his thoughts on Tesla.
In December, Tesla's CEO Elon Musk remarked that he actually tried to reach out to Mr. Cook for a potential Tesla acquisition. This was during the company's period of turmoil when the Model 3 production had become a nightmare. Tesla was in a do-or-die situation with the entry-level sedan and Mr. Musk claims to have tried to sell Tesla to Apple at 1/10th of its value and Tim Cook allegedly refused to take the meeting.
During the darkest days of the Model 3 program, I reached out to Tim Cook to discuss the possibility of Apple acquiring Tesla (for 1/10 of our current value). He refused to take the meeting.

— Elon Musk (@elonmusk) December 22, 2020
However, Tesla's tides turned and it soared to stratospheric heights, the Model 3 became the company's biggest hit and sold in big numbers. Furthermore, the EV manufacturer went on to become the most valued automobile company in the world and qualified as a member of the prestigious S&P 500 in 2020. Tesla joined the S&P 500 as one of the index's largest members last year.
Last year Tesla's market value shot past Toyota Motor Corp and established itself as the world's most valuable automaker, underscoring investor enthusiasm for a company trying to transform an industry that's relied on internal combustion engines for more than 130 years. This is an unprecedented achievement in the auto industry and too during a global health crisis that has brought the entire industry to a standstill.
Shares of Tesla, which have more than doubled since the start of 2020, climbed as much as 3.5% in intraday trading Wednesday, giving it a market capitalization of $207.2 billion, surpassing Toyota's $201.9 billion. Elon Musk has shattered many of the established norms in the automotive industry in the 10 years since he took Tesla public, selling cars online and assembling vehicles in high-cost California. However, Musk has been reportedly commenced operations to shift both Tesla's and Space X's base to the 'Lone Star State' Texas. This is due to the high costs of operating in California and the lower taxes in Texas.
Tesla also broke another record this year, the company has again broken its own deliveries record – and defied expectations – through the first quarter of 2021, delivering a total of nearly 185,000 cars, more than double the same quarter a year earlier. According to EV Giant's official figures, the company produced no new Model S or Model X vehicles during the first quarter, and only delivered a comparative handful of these models by liquidating the previous versions of the two EV models in January as new Plaid versions of the same are coming out this year. Tesla nevertheless broke its production and delivery records with the deliveries of the Model 3 and Model Y. These accounted for the entirety of production for the first quarter of 2021, and still broke the previous record for total quarterly production set in Q4' 2020 by a small margin.
Comments made by Tim Cook in Sway
"Sway" host Kara Swisher brought up Elon Musk's comments about Tesla's offer to Apple, to this Cook, responded by expressing his admiration for Tesla and Musk. He said "You know, I've never spoken to Elon, although I have great admiration and respect for the company he's built. I think Tesla has done an unbelievable job of not only establishing the lead but keeping the lead for such a long period of time in the EV space. So I have a great appreciation for them".
Despite Musk's comments about Tim Cook, Tesla and Apple seem to share camaraderie as both tech giants are reportedly working together. This was hinted at by recent reports which suggested that Apple's California Flats solar farm would be supported by Tesla Megapack batteries. The installation, which would be capable of storing 240 MWh of energy, would help power Apple's Cupertino headquarters.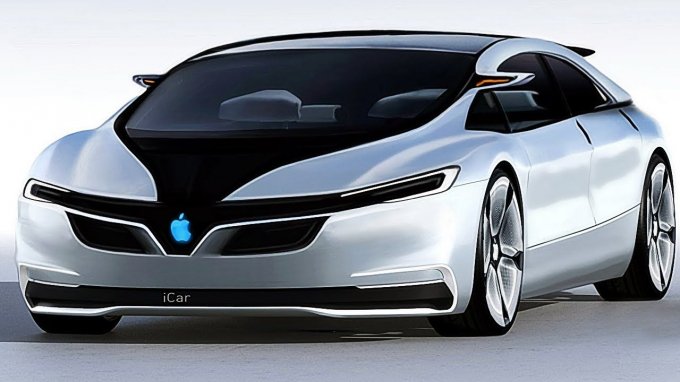 Apple has reported working on its own EV and Tim Cook shared some insights on Apple's autonomous car plans. The tech mogul said "In terms of the work that we're doing there, obviously, I'm going to be a little coy on that. The autonomy itself is a core technology, in my view. If you sort of step back, the car, in a lot of ways, is a robot. An autonomous car is a robot. And so there are lots of things you can do with autonomy. And we'll see what Apple does. We investigate so many things internally. Many of them never see the light of day. I'm not saying that one will not,".