The electric vehicle industry is currently booming, and it is responsible for a major shift in the automobile industry right now. The shift towards electric mobility is also changing the way automakers as well as consumers look at vehicles now. While the general notion about vehicles remains the same, a major part of the automotive industry is now controlled by technology. It is slowly becoming a technological rat race, as rightly said by Lucid Motors' CEO Peter Rawlinson. Because of this, companies like Tesla and their new rivals, Lucid Motors, seem to be ahead in the electrification race. In comparison, traditional automakers are a little way behind.
Then comes the news of Apple's entry into the automobile world. Now this made waves in the market. Of course, if a company like Apple, one of the biggest technological companies in the world currently, starts making cars, it is surely going to make a huge impact. But that's easier said than done, isn't it? So let's take a look into Apple's entry into the automotive world, dubbed 'Project Titan'.
Project Titan
People who have followed the progress of Project Titan know that the project began in 2014. Apple had entered into a deal with Lexus, using their SUVs for testing its autonomous systems. They made a $1 billion investment in Didi Chuxing in 2016, a ride-hailing service company that dominated 80% of the Chinese market at that time. Uber then merged their Chinese operations with Didi Chuxing, further increasing the value of Apple's investment. They then purchased Drive.ai in 2019, which is an electric vehicle start-up.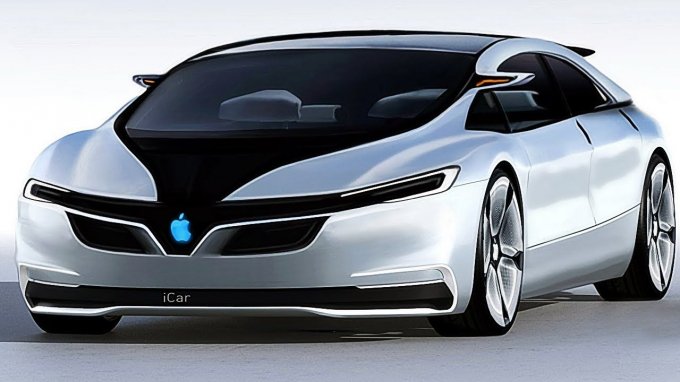 All this is about business, investments and research. But the biggest problem right now is what exactly Apple plans to do in the automobile industry. It could be an actual Apple car or just driving tech which one can integrate with their existing vehicles. Maybe they could collaborate with an existing automaker (read Hyundai) and just provide the technological components, such as a self-driving suite. Finally, it could also be a self-driving taxi fleet like Tesla and Waymo plan on starting.
The "Project Titan" Timeline
When the project began back in 2014, the plan was to launch a vehicle by 2019 or 2020. However, there were a lot of tussles at the top level of leadership regarding the vision of the project. Project leader Steve Zadesky left the company, but according to sources, the design and technology development kept on going.
There was a point when Apple was considering BMW as an automobile partner for their vehicle. They planned on using the i3 as a base concept for the Apple car. However, in two separate incidents with BMW and Daimler, there were strong disagreements regarding the usage of data and taking the lead on the project.
Apple also reportedly has a "top-secret lab" in Berlin where 15 to 20 high-profile people work on "Apple Car" concepts, manufacturing partnerships, and sales/governmental obstacles. It is possible that one of the manufacturing partners being considered is Magna Steyr. However, there were many obstacles pulling Apple away from manufacturing its own vehicle. The automotive supply chain was one of the major ones. While Apple has no problems controlling the supply of components for electronics such as the iPhone, the same is not true for a car. They also realised that it would be difficult to partner up with automobile part vendors, considering that the Apple car would be an expensive project and the initial supply would be far less than normal automakers.
There are various rumours about other collaborations. An American construction firm was working with Apple over establishing charging infrastructure, while Chinese firm Contemporary Amperex Technology was in touch for developing battery technology.
What Can One Expect From The 'Apple Car'?
Noted Apple analyst Ming-Chi Kuo recently confirmed initial reports that Hyundai will be Apple's key manufacturing partner. He also said that current speculation is that the product may be ready by 2023 as a concept, while the actual launch may go as far as 2025. This project also has the capability to take Apple to a $2 trillion market valuation.
The collaboration with Hyundai also came with its own roadblocks. Apple has a very strict policy regarding the release of any information about Project Titan. But Hyundai released a statement saying that it is in talks with Apple for a possible partnership on the project. This soured the relationship between the two companies.
If the partnership with Hyundai does happen, one can expect Apple to use the E-GMP (Electric-Global Modular Platform) as the foundation. The E-GMP was recently used by Hyundai in the Ioniq 5, which is their first vehicle in an electric lineup said to contain up to 25 vehicles. E-GMP is a platform with a high-voltage system (800V) that supports fast charging. Coupled with Apple's possible self-driving technology, this could translate into a radical design. Notable figures are 300 miles (480 km) of range, fast charging up to 80% in less than 20 minutes and acceleration from 0-60 mph (96.5 kph) in less than 3.5 seconds.
Design Rumours
The other aspects of the design can be guessed through the patents filed by Apple in recent times. We already know that Apple is working on the self-driving suite, one of the most important aspects of their design. Apart from this, there are many patents related to vehicle safety, such as "Collision Avoidance of Arbitrary Polygonal Obstacles." Other features may include AR-VR (augmented reality – virtual reality) and inter-car communications. Apple has already received an autonomous testing permit from DMV. The overall design of the vehicle is unknown yet, but Apple has mentioned that it will change some of the basics of automobiles that we know, such as a flowing exterior design and seating arrangements.
Last month, there were rumours of Apple investing $3.6 billion in Kia Motors. Kia is a sister company of Hyundai, which further fuels the theory of a possible partnership between the two companies. This investment may end up with Kia producing 100,000 vehicles for Apple. The technological giant will then add their software and other autonomous technologies before bringing the car to the market. After the first few deliveries, the production will be ramped up to 400,000 vehicles per year. The software in the vehicle is expected to be deeply integrated with iOS.
Implications of an "Apple Car" for the Automobile Industry
Many experts and analysts have predicted that an Apple car can actually pave the way for ground-breaking technologies to enter the automobile industry. Apple is one of the leaders of the technological world. They have the potential to seriously challenge industry leaders through their portfolio of existing technologies. Apple has a strong product and intellectual property portfolio in several areas key to the autonomous and electric car market. That includes software, AI, navigation, energy storage, and cloud services.
The biggest aspect of Apple coming into the industry is the competition. Tesla is already one of the firmly-established companies in the electric vehicle world. Other companies are slowly moving into the electrification phase. Jaguar, Ford, Volkswagen, Porsche, Audi and Hyundai themselves are already working on multiple models. But Apple is a huge shark in the technological world. It is sure to disrupt sales of several companies if they do come up with their own vehicles with autonomous capabilities.
For now, however, it is a game of waiting and watching. Apple has been extremely secretive about this project, and they will only make an announcement once they are ready with a manufacturing plan, be it in-house or through collaboration with traditional automakers.