A wave of affordable EVs has ushered in the USA Market at an all-time low and that too of the premium car segment. Up until now, Tesla has been competing with other EV players in the market like Ford, Lucid, and Chevy but now they are going to eat up the share of ICE markers as well.
The most favored models of Tesla i.e. Model Y and Model 3 are available for $48,490 and $38,990 witnessing a 20-25% cut from the previous year's prices. In September, the standard price for a new vehicle in the United States stood at $47,698, as reported by the automotive information firm Edmunds.
There can be a plethora of reasons why Tesla is following this aggressive market expansionist policy but one is for sure, they have determined to be the best seller of cars in the world and nothing is stopping them.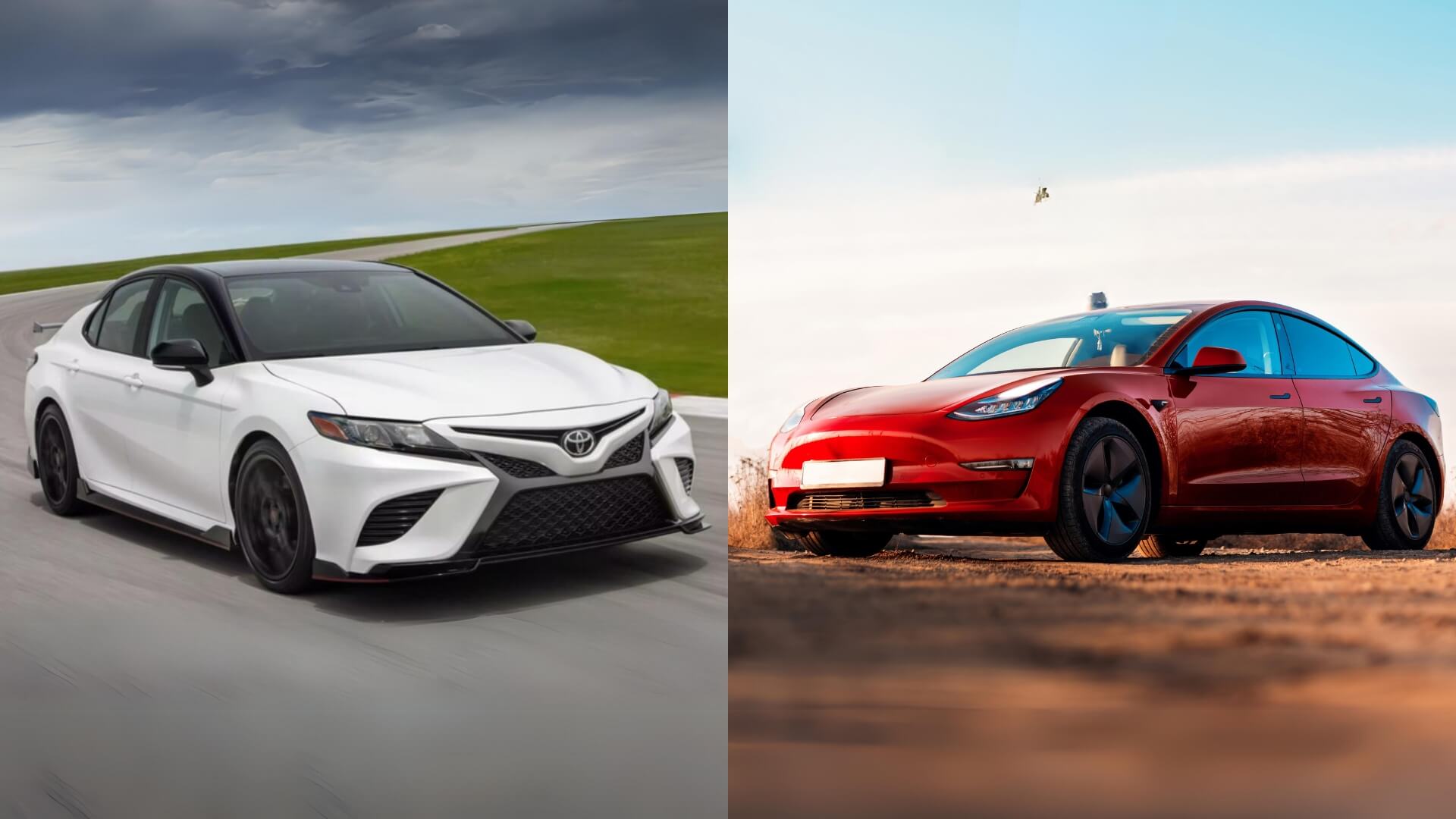 Tesla Price Drops Below Average US Cars
According to a report from Bloomberg Green, the base Model 3 sedan, priced at $38,990, now comes in at $8,700 below the average cost of a car or truck in the United States. Similarly, the starting price for a Model Y SUV, at $3,700 less, stands below the typical auto price of around $48,000.
Tesla Price Drop
The entry-level rear-wheel-drive Tesla Model 3 is priced at $38,990 before taxes and additional fees. This marks a substantial $8,700 difference compared to the average cost of a car or truck in the US. Notably, the Model 3 now comes in at $6,500 less than the starting price of a BMW 3 Series and $5,800 less than the base Mercedes-Benz C-Class.
And there's more to this deal. When you factor in the $7,500 federal tax credit and various state incentives, the Model 3's overall cost of ownership becomes equivalent to that of a Toyota Corolla, making it an even more attractive option for environmentally-conscious car buyers.
The Toll of Price Cuts on Tesla
These price cuts from Tesla are costing the company $1.2 billion a year. The most recent controversy of Tesla's design flaws, the company has to spend even more on the research and development of an effective model. These margins have declined from 26% in the previous year to 18.1% during the second quarter of 2023.
Notably, Tesla's sales in the third quarter of 2023 registered a decline of approximately 30,000 units in comparison to the previous quarter. This drop in production can be attributed to factory downtime, resulting in a total of 435,059 global deliveries between July and September 2023.
Tesla vs ICE Pickup Truck Prices
What we saw above was a mere introduction of what Tesla has in store, we will touch upon all the prices of Tesla Models against ICE Models. Our focus here is on the price differentials rather than an in-depth comparison of features and performance between Tesla's EVs and ICE vehicles. The entry point for the Tesla Cybertruck starting price is $39,000 going upto $69,900.
Ford F-150
Ford F-150 has been voted as the best-selling pickup truck in the US Market. Currently, the model XL starts from $33,835 for the Ford F-150 Raptor going upto $76,775. They have claimed to have sold over 600,000 units over a period of time. According to EPA-East. MPG (Miles Per Gallon) City/ HwY. It is estimated to be 15/18 for the top model.
It is evident to note that a few years ago, Elon Musk tested his Cybertruck with Ford F-150 and Cybertruck had beatned the latter thus showcasing its prowess and agility.
Chevy Silverado 1500
Starting second in the race, this model is priced at $37,445 going upto $64,695 for model high-country. Their sales figure comes close to 500,000 units.
Ram Pickup
The third contender in our list is Ram Pickup trucks and the prices for their model start at $39,900 and go upto $66,290 for the limited model.
Tesla Prices vs ICE Cars Prices
Toyota RAV4 Model: This model has been voted as the bestselling non-pickup truck by selling close to 400000 units in the previous year. The prices for this model start at $29,825 going upto $39,445.
Toyota Camry: This starts at $29,000 to $38,000 selling for a total of 2,95201 units in the past years.
Toyota Corolla: This model starts at $22,995 to $28,145 selling for a total of 2,95201 units in the past years.
Charging Cost vs Fuel Economy
Tesla's Charging Cost
Model S uses 35 kWh to go 100 miles. It costs around 4 and 7 cents a kWh the total is $1.55 to $2.45 per 100 miles. Let's say you travel an average of 1,000 miles per month so the cost of your travel would be $1,550. EVs have very little maintenance cost and this would bring down your expenditure exponentially. There is a hidden discount in EV of Federal Tax Credit where $7,500 is refunded. (This may vary from state to state)
Toyota Corolla Fuelling Cost
On the other hand, the Toyota Corolla boosting a range of 100km at a fuel economy of 4.5L with 168 HP incurs an average annual fuel cost of $1,650 as per the Environmental Protection Agency (EPA), the 2023 Toyota Corolla is estimated. The introductory price of the model of this vehicle boasts a Manufacturer's Suggested Retail Price (MSRP) of $22,995.
Focusing solely on fuel expenses and the base MSRP, and not factoring in maintenance and additional costs, the approximate ownership expenditure for a Corolla over three years is projected to be around $26,850
Reason for Tesla's Price Reduction
Tesla's choice to uphold the pricing for this specific model may signify the company's commitment to providing a consistent, cost-effective choice that strikes a harmonious balance between performance and affordability.
Tesla's 1.8 Million Goal
Tesla has articulated an ambitious target of attaining 1.8 million vehicle sales, and the recent price adjustments may serve as a pivotal stride toward realizing this objective. The reduction in pricing widens the accessibility of Tesla's vehicles to a more extensive consumer base, potentially bolstering sales figures.
This reduction shows a symbiotic relationship between the company and the consumers, the consumers gain access to premium electric vehicles at more competitive price points, while Tesla reaches closer to its sales targets.
Furthermore, these price revisions could catalyze a cascading influence within the automotive sector, prompting other manufacturers to reconsider their pricing strategies.
Conclusion
These price reductions initiated by Tesla at the beginning of the year have put additional pressure on traditional automakers already grappling with the challenge of achieving profitability in the electric vehicle market.
In the context of an expanding customer base in the electric vehicle market, the aspect of affordability is assuming a progressively pivotal position. Consequently, Tesla's proactive pricing approach is emerging as a catalyst in setting a novel benchmark for the industry, potentially triggering a more comprehensive realignment across the sector.