Tesla's iconic electric car changed the automotive industry immensely, and its continued popularity is exemplified by people continuing to pay relatively high prices for pre-owned models.
The average price of the used EV is around $30,000, much greater even compared to five years older cars such as the Toyota Avalon, with an average cost of around $26,104.
Unfortunately, early models did experience some criticism due to their high expense as well as braking issues. However, that did not stop the EV to top the charts soon after and create a flagship niche for itself in the automobile industry.
Buying a used car is like a see-saw, you win some you lose some, but EVs are whole together another story.
But trust us when we say that purchasing this remarkable piece of machine is still absolutely worth every penny spent. Why?
Find out in the post ahead.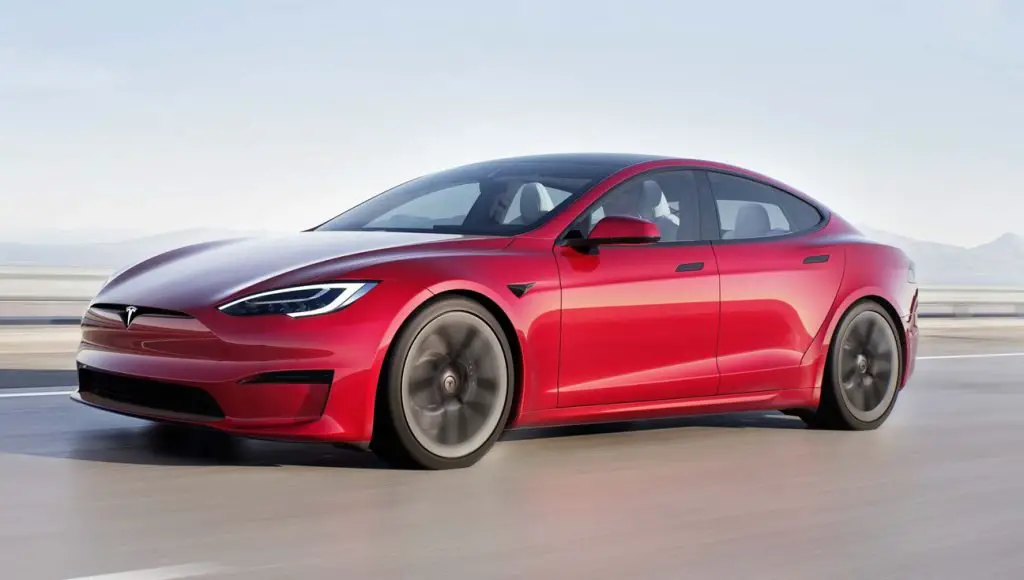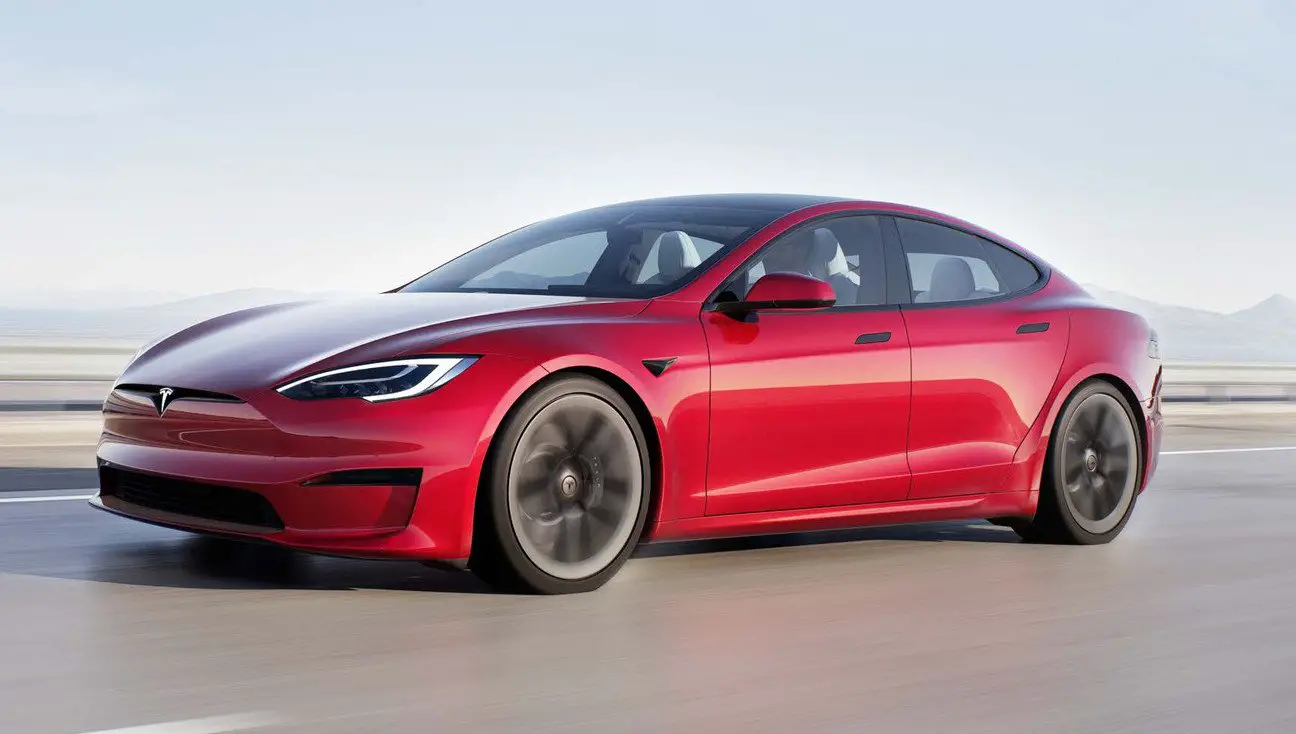 Tesla Model S Resale Value After 10 Years
On June 22, 2012, the Tesla Model S made its debut to a select few customers at their Fremont factory in California. Ten lucky people to own Model S, to be exact. Even after a decade, a used Model S garners quite huge love and money from people.
This revolutionary American electric car launch was an iconic moment for the company as it marked the first production vehicle Tesla designed completely from scratch.
The launch was signaling a new era of innovation and creativity within Tesla.
Over the last decade, Tesla Model S saw a long list of updates, features, and trimmings. Despite this, the platform and underlying structure remain unchanged, preserving its conventional design.
Tesla Model S continues to exceed expectations in a mature and progressed market segment. How?
Used Model S buyers are paying much more than they would pay for a gas-powered alternative such as an Audi A8, BMW 7 Series, Lexus LS, Mercedes-Benz S-Class, or Porsche Panamera.
With an average 3-year-old used car price of $89,895, the Tesla Model S has a sleek design that belies its formidable performance.
Compared to its competitors, a Model S still holds an impressive 38% of its original 2012 price tag at $57,400. People still buy a 2012 Tesla Model S for $21,900. That's remarkable!
The closest match, the 2012 Lexus LS retains just 21%. When compared to Tesla, some ICE vehicles still hold their resale value better; take for example a 2012 Toyota Camry with 140,000 miles retaining 47% of its original price.
On the other hand, a BMW 740iL that cost $71,000 is now worth only 11%, equating to about $7,725.
What Has Changed in Ten Years?
Ten years and counting, the Tesla Model S is still going strong. At launch, many skeptic minds thought Li-Ion batteries would fail within three years and send the car to a junkyard.
But boy was they wrong! Clearly not been the case with Tesla Model S!
Evidently, the data says that those who buy used Tesla cars are not scared of costly batteries failing or their stocks collapsing. Especially, when the used car is Tesla Model S.
Surprisingly enough, they are willing to pay a premium for this EV which was barely known in 2009 when the first-ever prototype came into the picture!
History has proven many incorrect, as car batteries are quite different than phone batteries and can reliably provide power to a vehicle for an extended period of time.
How Long Exactly?
Although a final verdict has yet to be made, judging by the remarkable condition of Tesla Model S examples from ten years ago, it appears these vehicles will have long-lasting longevity.
Since then, the Model S has been through a plethora of updates and minor facelifts that enhance not only its aesthetic but performance and interior features as well. As such, today's executive EV is undoubtedly far superior to the one launched a decade ago.
Why Model S Is Still a Premium?
Used EVs are a huge market and quite expensive as well but what is the primary reason behind the electric car that it continues to draw admirers?
Well, it is essentially the status symbol. Model S is just not a car but a luxury statement in itself, like a novelty possession. Five things that keep Tesla Model S unexpectedly popular are:
Resale Value
Pride Of Owning
Iconic Status Symbol
Unchanged Looks & appeal
Model S Devoted Fanbase
Tesla cars range from $46,990 to $139,000. By deciding to drive a Tesla, you are making a statement about yourself – that you embrace innovation and cutting-edge technology.
The allure of electric power, environmental consciousness, and the penchant for pushing boundaries make these cars an embodiment of progressiveness.
Not only do they inspire other automakers to follow suit, but also open up conversations about the future possibilities on our roads.
The Tesla Model S has certainly evolved over time but still retains its fundamental characteristics. When you drive a ten-year-old Model S, people won't assume that the car is outdated.
Even though the 2012 Model S was not designed to be compatible with Autopilot when it became available in 2015.
Tesla released software and firmware updates that upgraded its range rating and throttle response, as well as allowing for fast charging at their exclusive Superchargers.
Older Tesla Model S owners have an upper hand over those using old ICE makes.
Tesla Model S rolls like a classic luxury, unlike other brands where driving an older model, may indicate financial difficulties in buying the latest version. The executive luxury car tag adds to the charm of owning the mean machine even after a long time since its launch.
On top of that, being able to keep up with modern trends and features despite its age gives owners something extra special to boast about!
How Does Resale Value Change Over Time?
Ten years ago, the price of a new Tesla Model S was a mere $60,000 – now it begins at an eye-popping $95,000. It's no wonder why the Tesla Model S tops today's list of must-have vehicles!
Resale value trends are a unique space where the price dynamics and changes are very volatile.
When it hit the market, the Model S was overwhelmingly praised for its quickness and range. The cost of a used Tesla Model S has risen in the last two years, with you typically paying around $30,000 for one that's from 2012-2015 and has driven more than 150k miles.
If you are looking for a younger Tesla, such as a 2016 model S, with 75k miles on the odometer, then it will be just about what you would pay for an all-new Tesla Model 3 at the current date.
Luxury car buyers have always sought out a vehicle with a powerful engine, an interior draped in plush leather and the latest innovative features that make their journey on the roads effortless.
Owners are rarely convinced to purchase a new automobile, especially those who had the first edition of the Model S. Those Model S owners tend to keep their cars for significantly longer than other luxury car owners.
Today's Model S hasn't just had a modern facelift and improvement in range, but it has also overhauled its driver-assistance systems. Despite all of these enhancements, the vehicle still maintains the iconic shape and style that made it so popular when first released back in 2012.
The fact that Model S continues to give its owners the pride, the luxury, and the power required in a modern EV make all the difference to its resale value.
What to Expect in the Future?
According to Consumer Reports, Tesla vehicles have some of the highest resale values in the industry and can retain up to 85% of their original values after three years. This means that if you buy a Tesla EV today, you can expect to get a sizable return when you decide to resell it in the future.
What Is With the Magnetic Affection of the Tesla Model S?
It could be that over-the-air updates keep their vehicles up to date, or perhaps the owners feel a sense of pride. Being among the first buyers of these Tesla cars resonates with the fact that they took a chance on something new and are rewarded for doing so.
Regardless, people's refusal to part with these cars elevates their resale value even more. Moreover, it seems to continue to escalate in the coming times.
Having a whopping 400+ miles on the estimated range and the comfort of over 40,000 superchargers around the globe makes Tesla Model S a reliable companion.
Bottomline
The Model S has not just stayed ahead of its competition, but it is practically timeless. This keeps demand for the vehicle high, even in the used EVs market!
Many people want to try out the latest trend but cannot afford a brand-new one. As a result, they wait and fight for limited pre-owned options instead.
Many waits for the car to suit their pockets as it is not easy to afford a brand-new one for everyone. Buying from the limited used options of the Tesla Model S makes more sense.
The Model S, even the ones from its very early stages, is far more advanced than the outdated luxury ICE sedans of 2012. They cannot update and improve over time unlike Model S. As a result, these cars are becoming increasingly obsolete as days pass by.
In sharp contrast to the swift devaluation of a multitude of high-end cars, Model S astonishingly holds its worth. Tesla Model S's older models are holding their value strongly, acing the apt saying old is gold.
What do you think about the insane resale value of the Tesla Model S? Share your views with us in the comments down below!