In recent developments, Tesla, the renowned electric vehicle manufacturer, has issued two separate recalls for its Model S and Model X vehicles. These recalls come in response to identified flaws concerning seat belts and front-facing cameras, which may pose potential risks to drivers and passengers. As a company known for its commitment to safety and pioneering technology, Tesla is taking swift action to address these issues and ensure the utmost safety on the roads.
The first recall involves nearly 16,000 Model S and Model X vehicles from the years 2021 to 2023. Similarly, Tesla is recalling over 1,300 of its 2023 Model S, Model X, and Model Y vehicles due to a problem with the front-facing camera.
Despite these recalls, Tesla has not reported any incidents, injuries, or fatalities linked to these issues as of June 19. The proactive stance to address the problems demonstrates Tesla's unwavering commitment to passenger safety. By identifying and rectifying potential concerns, Tesla strives to uphold its reputation as a leading innovator in the automotive industry, consistently incorporating cutting-edge technology to enhance road safety.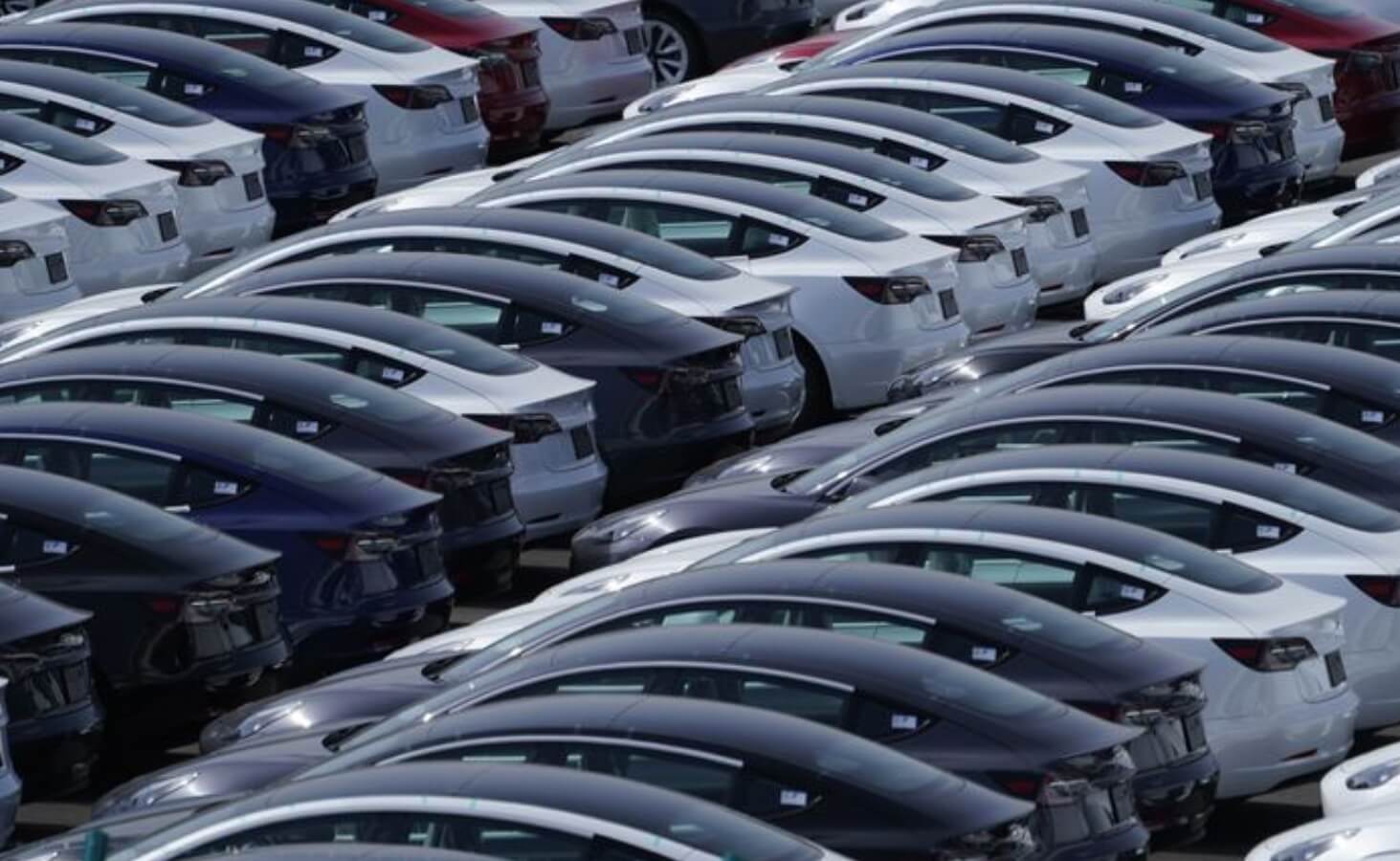 Tesla's Seat Belt Recall
The issued significant recall is affecting nearly 16,000 Model S and Model X vehicles. The recall was prompted by a flaw identified in the front-row seat belts, which has raised concerns about potential risks to driver and passenger safety.
The risk associated with this seat belt issue revolves around the possibility of incorrect fastening, leading to seat belts coming loose during a collision. In such scenarios, the occupants may face a higher likelihood of being inadequately restrained, significantly increasing the risk of injuries in the event of an accident.
The National Highway Traffic Safety Administration (NHTSA) conducted a thorough investigation into the matter, highlighting the seriousness of the issue. According to the NHTSA's report, a detached seat belt may fail to properly restrain an occupant during a crash, posing a substantial safety hazard.
A total of 15,869 vehicles have been included in the seat belt recall. To ensure the safety of affected customers, Tesla has announced that it will begin sending letters of notification to owners by September 12, 2023. These notifications will inform owners of the recall and provide instructions on how to proceed for inspection and potential replacement of seat belt assemblies.
Tesla has committed to resolving this issue promptly and at no cost to its customers. As part of the recall process, customers can bring their vehicles to a Tesla dealership for a free inspection. If necessary, the seat belt assemblies will be replaced free of charge to ensure they are correctly fastened to the pre-tensioner anchors, mitigating any risks associated with the flaw.
Tesla's Camera Recall
Tesla also issued a separate recall affecting more than 1,300 of its 2023 Model S, Model X, and Model Y vehicles due to a specific problem related to the front-facing camera system. This recall comes as Tesla seeks to address a critical issue that has the potential to compromise the active safety functions of these vehicles.
The main concern with the front-facing camera lies in its alignment. Misaligned cameras may result in the impairment of crucial safety features, such as forward collision warning, automated emergency braking, and lane-keeping assistance. These advanced safety functions play a pivotal role in preventing accidents and mitigating the severity of collisions, offering an extra layer of protection for both drivers and passengers.
In situations where the front-facing camera is not correctly oriented, the vehicle's ability to detect and respond to potential dangers on the road may be compromised. This can lead to the loss of critical warnings and interventions that are vital for avoiding collisions or reducing the impact of accidents. As a result, the risk of accidents and injuries may increase significantly when the active safety functions become inoperative.
To rectify this issue and ensure the optimal performance of the front-facing camera system, Tesla is taking swift action. Owners of the affected Model S, Model X, and Model Y vehicles are encouraged to bring their cars to their nearest Tesla dealership. Tesla's expert technicians will then recalibrate and adjust the front-facing cameras to the correct specifications.
By addressing the misalignment, Tesla aims to restore the active safety functions to their intended functionality, ensuring that drivers can rely on these features for added peace of mind while driving.
How to Check If Your Car is Being Recalled
To check if your car is being recalled, there are two primary methods you can use. First, you can visit the website of the National Highway Traffic Safety Administration (NHTSA) at www.nhtsa.gov/recalls. Utilize the VIN (vehicle identifying number) lookup tool available on the website, which can be found inside the driver's side door jamb or on the driver's side dashboard of your vehicle. By entering your VIN, you can easily determine if your car has been subject to any recalls.
If you prefer a more direct approach, you can reach out to your local dealership. Simply contact them and provide them with your car's VIN. They will be able to assist you in determining whether your vehicle has ever been subject to a recall, offering personalized support and information. Whichever method you choose, staying informed about potential recalls is essential to ensuring the safety and well-being of yourself and other road users.
The Value of Seatbelts in Road Safety
According to US highway safety regulators, seat belts are of utmost importance as they greatly reduce the chance of being ejected from the vehicle and are the main line of defence against injury or death in the case of a collision.
The National Highway Traffic Safety Administration (NHTSA) highlights that for drivers and front-seat passengers, using a seat belt can cut the risk of fatal injuries by roughly 45%. Additionally, seat belts prevent passengers from colliding with other passengers or the interior of the car.
Tesla's Commitment to Safety and Advanced Technology
Tesla has a reputation for being committed to safety, and this focus extends to the quality of their vehicle seat belts. The decision of making a recall shows how committed Tesla is towards the safety of passengers.
Tesla's seat belts are distinguished by their use of robust materials, such as high-strength webbing and buckles with precise design. These materials are selected to offer high-impact resistance during crashes and to lessen the likelihood of belt failure. Tesla also uses cutting-edge technology to develop a rapid and smooth retraction system that makes sure the seat belts securely fasten passengers during the voyage.
Furthermore, the most cutting-edge safety, crash-avoidance, and advanced driver assistance technology are included in Tesla vehicles which distinguish Tesla from its rivals. Autopilot technology combines a number of sensors, cameras, and radar to identify potential dangers and assist drivers in remaining safe while driving.
Tesla vehicles also have a variety of high-tech safety features, including adaptive cruise control, automated emergency braking, lane-keeping assistance, and more.
Additionally, Sentry Mode, which makes use of cameras to identify potential dangers and warn drivers, is available on Tesla vehicles. Even when the car is parked, the exterior cameras can keep an eye on the area around it. For drivers, this adds another level of security and peace of mind.
Conclusion
Tesla's recent recalls of the Model S and Model X for seat belt issues and the Model S, Model X, and Model Y for camera misalignment showcase the company's unwavering commitment to safety. By promptly addressing potential flaws in their vehicles, Tesla demonstrates its dedication to ensuring the well-being of its customers on the road.
The seat belt recall highlights the importance of correctly fastened seat belts, which significantly reduce the risk of injuries during collisions. Tesla's proactive response, along with their ongoing commitment to safety, reflects their continuous efforts to prioritize passenger protection.
Similarly, the camera recall emphasizes Tesla's dedication to maintaining the functionality of advanced safety features. Addressing misaligned cameras ensures that crucial active safety functions, such as forward collision warning and automated emergency braking, continue to enhance road safety and prevent accidents.
As responsible drivers, it is crucial to be vigilant about checking for recalls using resources like the NHTSA website or contacting the dealership. Staying informed about potential issues and promptly addressing them can help ensure the safety of both drivers and passengers.
Ending on a positive note, Tesla's dedication to innovation and safety remains steadfast. With their cutting-edge technology and constant pursuit of advancements in autonomous driving and security features like Sentry Mode, Tesla continues to set new standards in the automotive industry. By prioritizing safety and pushing the boundaries of what's possible, Tesla instills confidence in its customers, making their driving experiences not only efficient and enjoyable but also remarkably safe.