Wesley Johnson, a 64-year old semi-retired Uber driver in San Francisco, discovered a way to boost his income while maintaining support for his large family. His family includes 4 children and 7 grandchildren. Wesley switched from a gas-guzzling conventional Internal Combustion (IC) engine car to an electric Tesla in his quest for making more.
He enjoyed significant cost savings and at the same time experienced a better driving experience with its plush interior and the usual high-quality Tesla equipment. Wesley's motivations, difficulties, and advice for other Uber drivers who are thinking about switching to electric cars are all covered in this one-of-a-kind tale.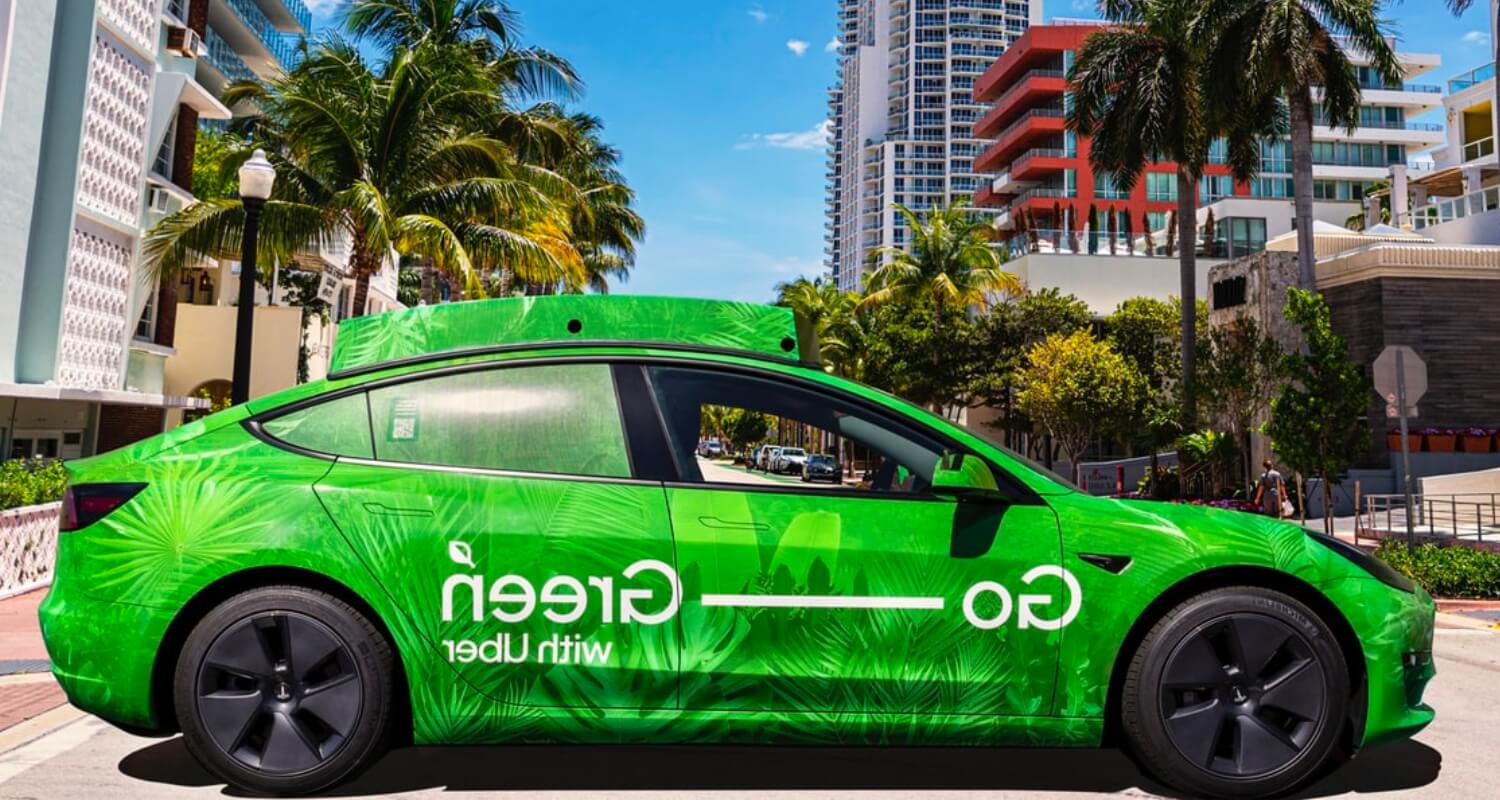 Going Electric: A Financial Game Changer
Even though Johnson is semi-retired, he admitted to Insider that he works 12 hours on Thursday through Saturday and 4 hours on Sunday as an Uber driver. According to documents seen by Insider, he earned more than $50,000 during the previous year.
Due to the added costs of fuel and vehicle maintenance, Johnson was interested to learn about Uber's agreement with Hertz early this year, which would enable him to hire an electric vehicle. Johnson has completed over 19,000 trips since 2014 and has a rating of 4.96. He has been operating a long-range Tesla for the past four months and claimed that he believes it would increase the profitability of his contract work.
Johnson said that the expenses incurred by his petrol Mercedes S550 were eating into his earnings. He spent $1,600 a month on petrol alone, which came up to be $400 a week. When he discovered Uber's partnership with Hertz and the possibility of renting an electric vehicle, the potential savings caught his attention. Although switching to new technology at this age is not easy for anyone, his decision to go ahead with the Tesla EV made him a winner.
Huge Gas and Maintenance Savings
Wesley saw a large cost savings by switching to an electric car. Hertz charged him roughly $50 per week to rent a Tesla, which works out to $200 per month and saved him $1,400 in comparison to his prior petrol costs. Additionally, compared to his Mercedes, the electric car required negligible maintenance of the car, which increased his savings even more.
He said that even though the electric car saved him a lot of money, the Tesla was more expensive to rent than his Mercedes. He nevertheless viewed this as an investment in reducing the stress brought on by potential vehicle breakdowns. He expected to have a net-positive effect on his overall finances over time by having reduced expenses.
Uber Electric Driver Incentives
Uber Comfort Electric is a new ridesharing service that allows users to request top-rated drivers in a premium zero-emission vehicle. It enables both drivers and passengers to ride in comfort while reducing pollution.
Wesley gained financial advantages, thanks to Uber's dedication to pushing electric vehicles. By taking advantage of the zero-emissions incentive, he was able to earn an extra dollar for each trip up to $4,000 per calendar year (until January 2024). This incentive enabled him to set aside some of his earnings to pay for his rental costs with an average of 120 trips per week.
Tesla Driving Experience and Customer Feedback
Tesla cars are a household name with their unmatched luxury, high quality, and advanced technology. Modern technology, like the Autopilot feature, offers drivers an unmatched sense of security and confidence when driving. It almost feels like a step into the future. The lasting impact on every journey by the modern styling and the minimalist and sleek approach is what garners the most attention.
Putting tech aside, what seals the deal is the cost savings that come with it in the longer run. The cherry on top is the seamless acceleration and immediate torque that the powerful electric motor provides you. It's a perfect fit for many, and most customers are happy with their purchase.
Driving a Tesla enhanced the overall driving experience while also providing financial rewards. Wesley observed that some passengers enjoyed the novelty of travelling in a Tesla, which might have resulted in better tips and greater earning potential.
Advice for Uber Drivers Switching to EVs
Wesley offered helpful advice for other Uber drivers who are thinking about switching to electric vehicles based on his experience.
Johnson claimed that it is less expensive to charge cars during "off-peak hours," and as a result, he often charges his car late in the evening, usually when the battery is about 20% charged. Moreover, Tesla's long-range capability allowed him to charge it just once per day to reduce downtime.
Additionally, Wesley discovered that staying off freeways extended the car's battery life and allowed him to travel longer between charges.
He advised that the drivers should strive for a certain number of trips each week in order to get the most out of the Uber-Hertz rental agreements. It was 30 trips per week for Wesley.
A Future Perspective
Wesley plans to continue renting the Tesla for quite a while and use the money he saves towards supporting his family.
With his success as an electric Uber driver, he serves as an inspiration for others to embrace sustainability, financial efficiency, and a pleasant driving experience.
Conclusion
While buying a Tesla may initially cost more than buying a conventional gas-powered car, the long-term advantages may be substantial. Tesla's electric cars are recognised for their energy economy, which over time results in significant gasoline cost savings. Additionally, because electric vehicles require less maintenance, the cost of repairs and servicing may be decreased.
Additionally, several regions provide tax breaks and incentives for buying electric cars, substantially reducing the purchase price.
Wesley Johnson's experience as an electric Uber driver demonstrates the possibility of enhanced income and monetary security. Wesley dramatically reduced his fuel and maintenance costs by switching to a Tesla as his Uber vehicle, which also resulted in better customer satisfaction and increased earnings.
His experience demonstrates the advantages electric vehicles can have for people, families, and the environment. The route to a healthy and successful future will become more illuminating for everyone as more motorists follow in Wesley's footsteps.