A two-year-long ongoing court battle between Tesla Motors and one of their former employees finally came to an end, when the US District Court of Nevada ruled in the automaker's favor late on Thursday. The employee, Martin Tripp, was accused of hacking into Tesla's system when he worked in the Gigafactory Nevada back in June 2018 and gaining access to data, which includes photos and videos of some of the manufacturing processes that Tesla uses. This data was later exported to an unnamed third party. The court sided with Tesla on the matter and dismissed Tripp's motion to file another reply with the court.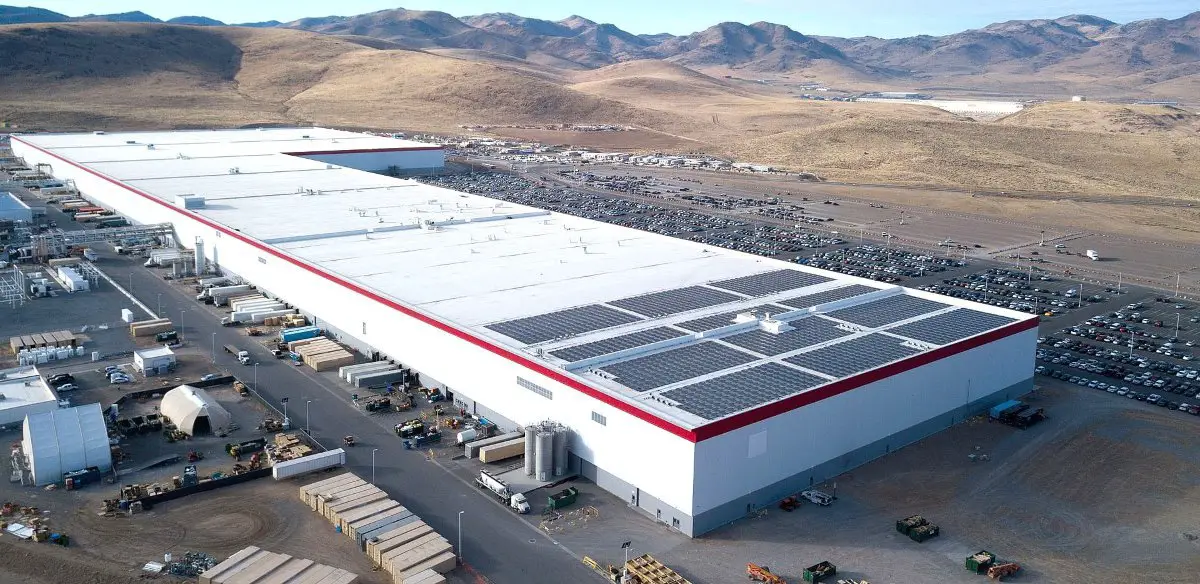 Tesla Wins Lawsuit Against Self-Proclaimed Whistleblower
The History of the Case
It all began when Tesla fired Martin Tripp from his job in June 2018, and accused him for being responsible for the leak of several gigabytes of data, which included visual documentation from inside the Gigafactory. Tesla has a strict rule of not allowing any pictures to be taken inside their factories, and all images that go on social media are carefully scrutinized before being posted, so as to not reveal any major details about the manufacturing processes that they use. Tripp had initially leaked images of scrapped batteries, which had defective or 'punctured' cells. After investigation, it was found out that it was part of a massive hack that Tripp entered into the system, and had stolen data to leak it to a third party.
Through the leak, he revealed that Tesla was using punctured batteries in several models of their Model 3 vehicle. He claimed that for every 2,500 battery packs being produced in the Gigafactory, 1,000 parts of non-conforming material was being produced. Half of these would then be reworked and used in other models, while the rest would be scrapped. He also claimed that Tesla is making their employees in the Gigafactory work in less-than-favorable conditions, but none of his colleagues or bosses paid heed to his suggestions, which led him to leak this data.
He reportedly used 3 different computers in his vicinity to install the hack, in case he got laid off. Following this, the company filed a massive $167 million dollar lawsuit against him, suing him for damages due to their stock price plummeting because of his false claims. They also rubbished claims about the work environment, stating that working conditions for employees were far less dangerous than Tripp claims. Tesla also reported that Tripp was simply a disgruntled employee, who had been given a disliked job in May 2018.
A case dragged on far too long
Following Tesla's lawsuit, Tripp fired back at the $400 billion dollar company with a defamation suit, revealing details about his attempt of blowing the whistle on unfavorable working conditions. Numerous proceedings went on in the court, with a lot of leaks to the media, which further fuelled the fire. Elon Musk had sent out a mysterious email to all his employees after court proceedings began in 2018, suggesting that a hacker had leaked data from Tesla's system, and told them to be vigilant about it.
He also went to Twitter to attack Tripp, saying "This guy is super nuts". This incident occurred after Tripp made contradictory claims that Tesla's security lacked credibility, while also saying that Tesla was spying on him. It became a public feud between a non-executive-level employee and the CEO of his former employer, something that Judge Miranda Du claims is "highly unusual". The battle soon got ugly with both Musk and Tripp apparently exchanging threatening emails with each other. They also tried to influence public perception about the other by leaking their disputes directly to reporters, most notably at the Guardian.
An anticlimactic end
In the end, it was neither the fuel from the media nor the alleged plunging stocks that brought the Nevada District Court to a conclusion. The judgment clearly stated that "there are so many tenuous links in the causal chain between Tripp's actions and any drop in Tesla's stock price that no rational jury could find Tripp caused it". While this was a big win for Tripp, the court also claimed that his actions were on the wrong side of the Nevada Computer Crimes Law (NCCL). Tripp challenged this ruling by saying that he had access to this data since he was an existing employee, and so, he did nothing lawful. However, the NCCL stated that having access to data does not entitle any employee to make unauthorized use of it.
Tripp may have had access to this data, but his actions with regards to the usage of this data are unlawful. Tripp got away with the $167 million dollar lawsuit but had to pay $25,000 to Tesla in attorney fees.