Under the influence of global eco trends, the idea of producing electric cars has become popular seemingly fast. The official presentation of Tesla Model 3 in March 2016 became a breath of fresh air for the automotive community. Car manufacturers try to make a profit on this trend by producing their vision of electric vehicles but for some people such cars seem to be a good solution.
There are many consumers who understand that most electric vehicles on the market today suffer from three major setbacks- driving-range, battery charging time and the price. Tesla Model 3 has everything that every electric car owner wants to have. The price of the Tesla Model 3 is only $49,000 with the Tesla built quality, it seems that the Tesla Model 3 is the best electric vehicle in its price range so let's look at some other cars capable of competing with such a tempting offer.
The Tesla Model 3 has a good driving range, quick acceleration, and most importantly a comparatively affordable price. Tesla Model 3 seems to combine all the features of the ideal mass-produced electric car. It has a range of up to 310 miles on a charge, decent performance characteristics and the ability to accelerate from 0 to 60 miles per hour in about 3.5 seconds, so in this post, we are going to see Tesla Model 3 Competitors that can challenge Tesla Model 3.
Tesla Model 3 Competitors
Volkswagen e-Golf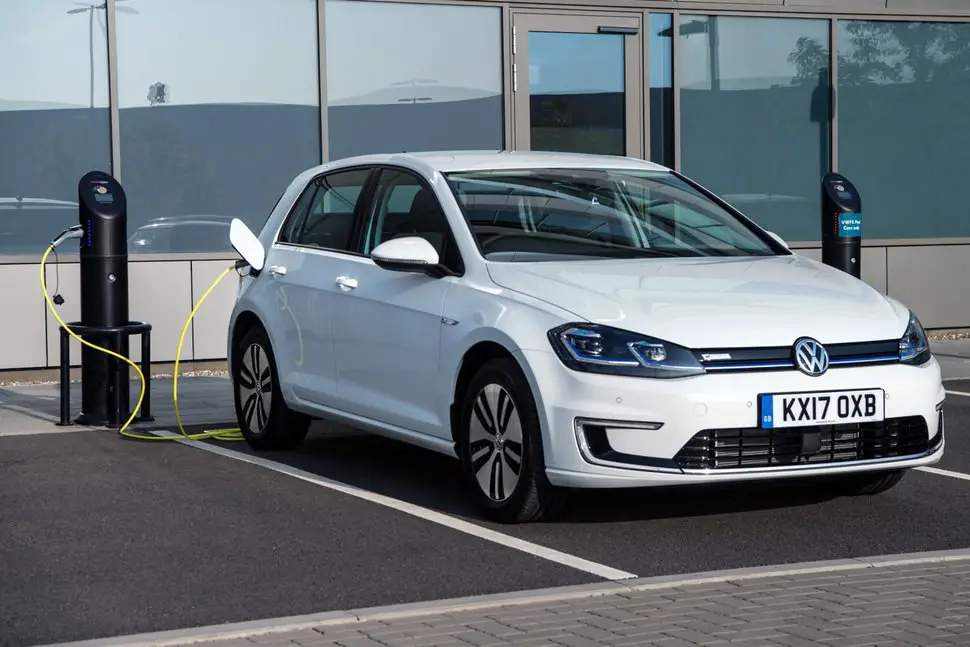 Volkswagen e-Golf is an all-electric version of the internationally popular German hatchback. E-Golf comes with a 115 horsepower electric motor that makes about 200 pound-feet of instant torque. this is enough to show the acceleration of about 10 seconds from 0 to 60 mph. The battery can be juiced up by activating one of the three regenerative braking modes or via a universal charging port which works with both household outlets and CCS charging stations.
The 24.2 kWh batteries are positioned underneath the car, which help the engineers to make the car's interior even more spacious and practical. they install battery pack that can give you range up to 83 miles of pure electric driving. Charging the vehicle at home can take hours but the CCS technology can boost the charge to 80% level in about 30 minutes.
BMW i3
in 2016, BMW started producing their BMW i3 car with a 94 A/h, 33 kWh lithium-ion battery. With a denser battery pack, the car's 170 horsepower engine that produces 215 Nm of torque can keep the vehicle running for up to 114 miles. the latest model also comes with a more efficient charging technology as a result with an eyewall box set up the i3 s battery can be charged to 80% of its capacity in less than three hours.
In this BMW i3, you can enjoy the agile driving experience and the 0 to 60 mph in just 7.0 seconds. Now, BMW also comes with a range extender option an additional two cylinder 38 horsepower internal combustion engine is mounted over the rear axle that too without compromising the cargo space. This engine can produce enough power to charge the batteries to boost overall driving range to 180 miles.
Mercedes B250e
It is a 3,800 pound EV, brought to motion by an advanced 177 horsepower electric motor with the torque rated at 251 pound-feet. Mercedes Benz B250e has a decent driving range, it can go up to 87 miles on a charge courtesy of 20 kWh lithium-ion batteries. this electric motor is powerful enough to push Mercedes Benz B-class electric drive to the speed of 0 to 60 mph in just 6.8 seconds and drive at speeds up to 100mph.
When a 240-volt charger is used the battery can be fully charged in just 4 hours. apart from having good technical characteristics, the eV has many premium features that we usually expect from a Mercedes Benz including a radar-based regenerative braking, a stylish design, and pleasant interior materials.
Kia Soul EV
Under the hood, the electrified version of Kia Soul hides a compact electric motor, capable of making 109 horsepower and 210 pound-feet of torque. the latest generation of so EV is equipped with an ultra-dense battery that is placed under the vehicle in order to provide more interior space for passengers.
With such a lightweight setup, Kia Soul is capable of accelerating from 0 to 60 miles per hour in about 9.7 seconds. With a fully charged 27 kWh battery, an active well engineered regenerative braking system that helps to recharge the battery. you can enjoy the all-electric drive for up to 93 miles and finally when the battery charge runs low the DC fast charging technology enables this EV to get a boost and 80 percent of charge from an empty battery in about 30 minutes.
Volkswagen I.D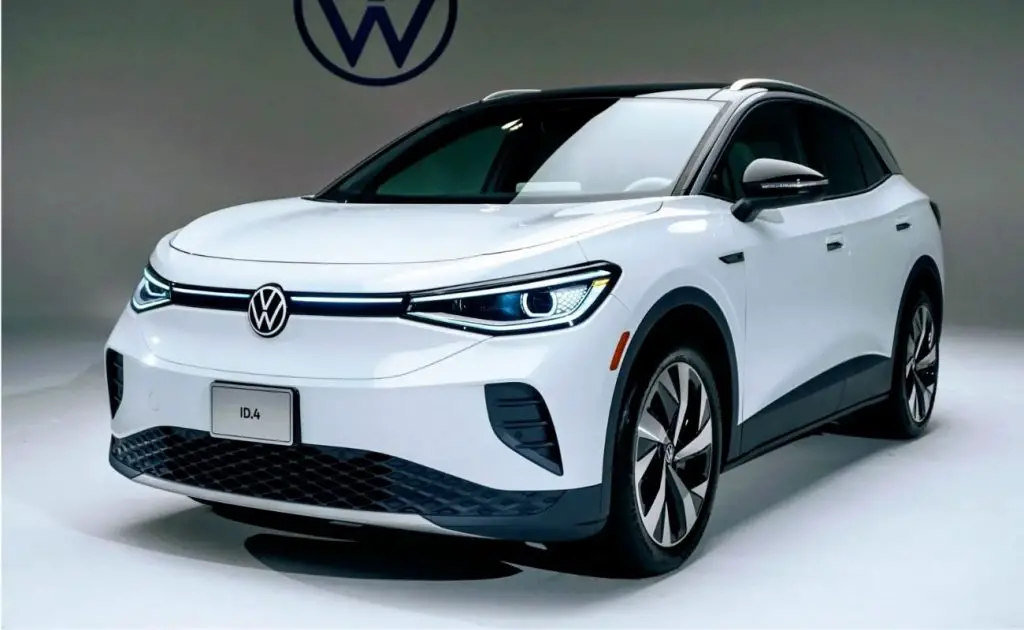 This EV is still several years away from being mass-produced. they are planning to use the newest MEV platform to produce 1 million electric cars per year once they get the technology right. after getting a massive reputation head by the emission scandal, Volkswagen seems to be working on the recovery plan that is supposed to help them regain international approval but this time in the electric vehicle segment.
This MEV platform can be adapted to producing all-wheel-drive vehicles of much higher performance, much bigger sizes. The manufacturer claims to provide the level of comfort like Volkswagen Passat but is sold at a price of a golf. in terms of design, the futuristic traits can be spotted both outside and inside. the high-tech interior the most crucial data is either shown on the 10-inch display or projected onto the windshield.
The first vehicle to use this platform will be the Volkswagen I.D. scheduled to hit the market less than two years after model 3, The ID shows very similar technical specifications by using a 125 kilowatt and 167 horsepower motor, this electric car is expected to travel up to 370 miles on a charge. the car will also be equipped with an advanced autopilot which can be activated by pressing the Volkswagen logo.
Toyota Mirai
Although Toyota Mirai is not technically an electric car as it uses hydrogen fuel cell technology to power its electric motor. This car equipped with 152 horsepower electric motor that makes 247 pound-feet of torque. we couldn't resist adding to the West a car which had won the 2016 World Green Car Award.
Toyota Mirai is a pricey alternative but with such range, refuelling process which takes just 5 minutes and free fuel provided by Toyota in the first three years of ownership, Mirai may have future after all. Toyota Mirai can drive up to 312 miles on a tank while showing good performance characteristics for a daily commuter. the vehicle finishes the 0 to 62 sprint and 9.6 seconds and can be well handled at speeds of up to 108 mph.
Nissan Leaf
You can also consider the latest generation Nissan Leaf, it is an upgraded 30 kWh battery, an efficient 80 kW AC synchronous electric motor that can get up to 107 miles of pure electric driving range.
Chevrolet Bolt EV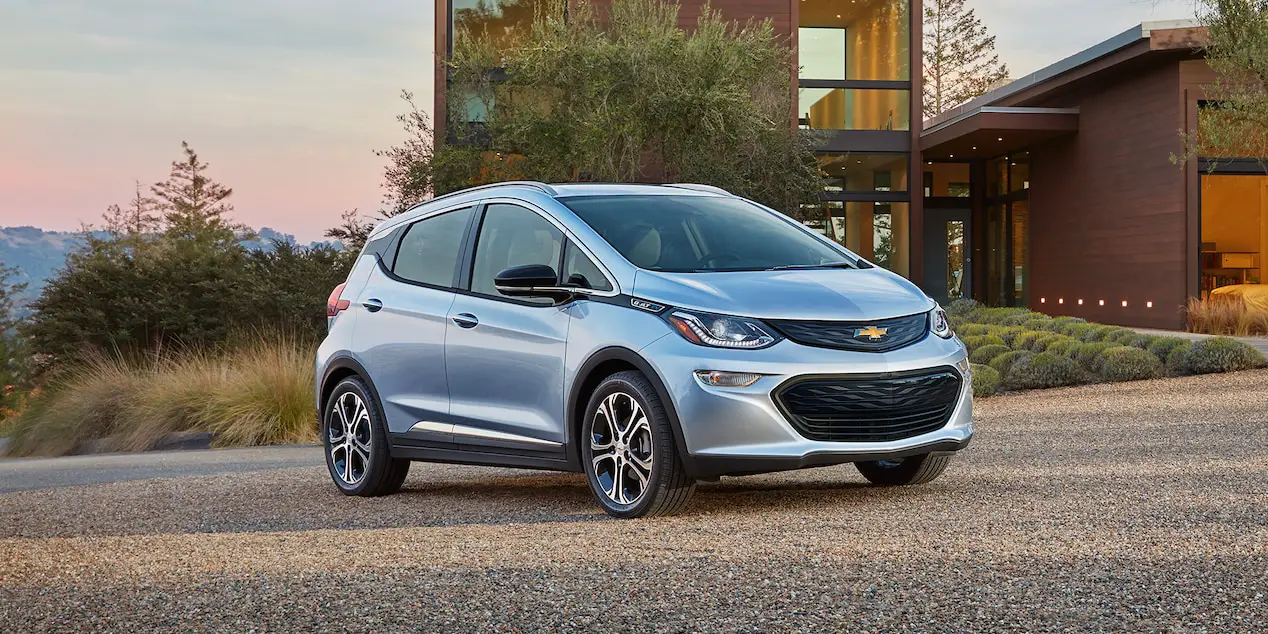 Chevy Ball EV is one of the best compact electric cars that can travel over 238 miles on one charge. a nickel-rich lithium-ion 60-kilowatt battery is the main reason why this vehicle has a bigger driving range compared to other EVs in this market segment. By using a DC fast charging option, this very battery can get up to 90 miles of charge after just 30 minutes of charging.
A lightweight construction and a 200-horsepower motor capable of making 265 pound-feet of torque help this EV to show zippy acceleration and reach the speed of 60 mph in just 6.3 seconds. If you are using the standard 240-volt charging option, the full battery charge will take almost nine hours.
Chevrolet Volt
if you're running on a smaller budget but still would like to get a compact electric car for civic driving, you can learn more about Chevrolet Volts which is a hybrid electric car that gets 53 miles of pure electric drive. This car also can use a 1.5-litre gasoline engine as the generator for extended trips. In total, Volt can travel up to 420 miles with full charged battery and a full tank of gas.
So these are the Tesla Model 3 Competitors, You can also get a pre-owned Tesla Model S, it has a driving range of 218 miles and can accelerate from standstill to 62 miles per hour in just 5.5 seconds so Tesla Model S is still the best electric luxury sedan that you can buy even if you get free on bond for a lower price.
FAQs
Who Is the Biggest Tesla Competitor?
The biggest competitor to Tesla in the electric vehicle market is a combination of established automakers such as General Motors, Volkswagen Group, and Ford, who have been investing heavily in electric vehicles and introducing their own all-electric models to compete with Tesla. Additionally, Rivian, an American electric vehicle startup, has also emerged as a notable competitor with its R1T electric pickup truck and R1S electric SUV.
What Are the Top 5 Tesla Alternatives?
The top five alternatives to Tesla in the electric vehicle market are the Chevrolet Bolt EV, Nissan Leaf, Audi e-tron, Porsche Taycan, and the Jaguar I-PACE. The Chevrolet Bolt EV offers a practical and affordable option with a decent range. The Nissan Leaf is a popular choice with a competitive range and an established charging infrastructure. The Audi e-tron stands out for its luxurious interior, advanced technology features, and build quality. The Porsche Taycan is a high-performance electric vehicle with impressive acceleration and handling. The Jaguar I-PACE offers a combination of luxury, sportiness, and a respectable electric range. Please note that the electric vehicle market is dynamic and new alternatives may have emerged since then.
Who Is the Biggest Buyer of Tesla?
It is difficult to pinpoint the single biggest buyer of Tesla vehicles as the company sells its vehicles to a diverse range of customers globally. Tesla has a large customer base that includes individual consumers, businesses, and government entities. Additionally, Tesla vehicles are popular among technology enthusiasts, environmentally conscious individuals, and early adopters of electric vehicles. It's worth noting that the demand for Tesla vehicles can vary by region and market conditions, and the specific breakdown of buyers can change over time.
Who Is the World's Largest EV Maker?
The world's largest electric vehicle (EV) maker is Tesla Inc. Tesla has been at the forefront of the electric vehicle market, producing a significant number of electric cars and leading in terms of global sales. However, it's important to note that the competitive landscape can change over time as other automakers increase their electric vehicle production and market share.