The electric revolution has taken over the automobile industry in various parts of the world. China and the United States have already undergone a lot of electrification with a number of start-ups. European countries have also started accepting electric vehicles, and the construction of charging stations is underway.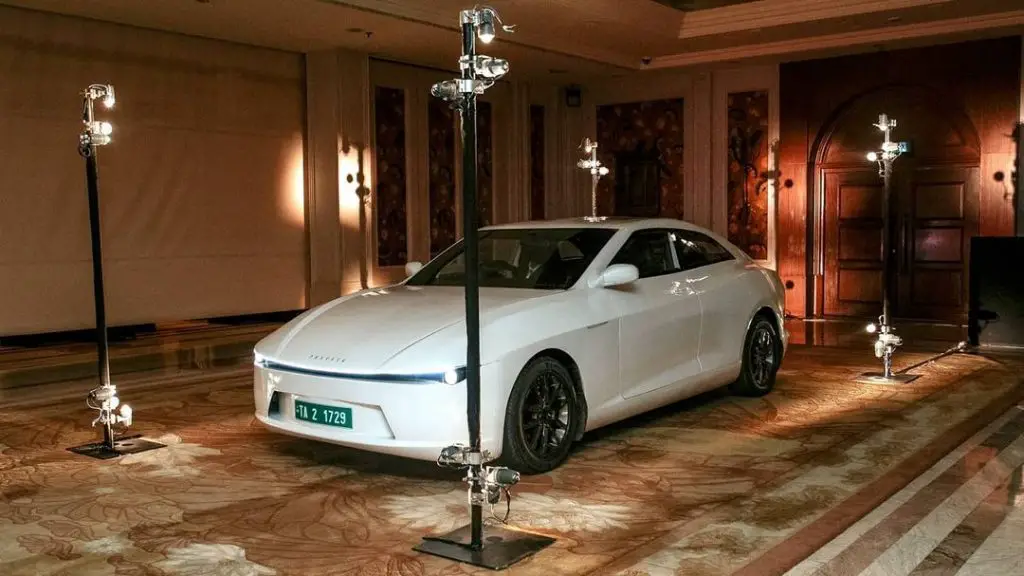 Pravaig Dynamics Unveils Its First Electric Car; Late 2021 Launch Expected
In India however, there is still a bit of resistance to this change. There is no significant charging network, and home charging facilities are also not abundant. Due to this, there are very few electric vehicles on the market today. Hyundai Kona, Tata Nexon, Mercedes EQC and MG ZS are the only electric cars being sold today. All this might change with the introduction of the Pravaig Extinction MK1.
Pravaig Dynamics
In recent times, many companies have started up in the automobile industry in India. Most of these companies have focused their attention on the electric vehicle sector. Pravaig Dynamics is also one of these start-ups. It is funded by a French energy company, Eren Groupe.
Based in Bangalore, Pravaig Dynamics aims to take on heavyweights in the electric vehicle industry. While the company's name has been doing the rounds in the last few months, the announcement of their first production car has set the ball rolling for them. The company has announced a late 2021 release. And for a new company, what they're aiming is quite impressive.
Pravaig Extinction MK1
The first electric car from Pravaig Dynamics was unveiled this year. This indigenous electric vehicle impressed a lot of people with its specs. The company has announced a range of 500+ km (310 miles) for the Extinction MK1. It will be equipped with a 96-kWh battery pack capable of generating around 200 horsepower.
The company has also revealed that it will be able to accelerate from 0 to 100 kph (62 mph) in just 5.4 seconds, with a top speed of 196 kph (122 mph). For a company that hasn't been on the market for long, this is a very good start.
Pravaig revealed the prototype earlier this year in the form of a two-door coupé. However, they have confirmed that the production version will be a four-door model. Another important feature is the fast charging capability installed in the car. This will ensure that the car gets charged from 0 to 80% in under 30 minutes.
Like all other new electric vehicles, there will also be an autonomous driving feature coming up in the future.
What Makes Pravaig Dynamics Special?
Electric vehicles may not be running on Indian streets a lot right now, but there isn't a dearth of electric mobility start-ups. Many companies, especially based in Bangalore, are trying to bring innovation into the current e-mobility scene of the country.
What makes Pravaig Dynamics special is that the production vehicle they are launching is going to be built in India. Almost 90% of the vehicle's components will be manufactured locally. There will be in-house battery manufacturing, while local suppliers will be responsible for other components. The only components that will be imported are those that are not available in the country at all. And the team at Pravaig is encouraging local companies to take that as an opportunity, and make this vehicle truly indigenous.
Production prices of the Extinction MK1 will be quite low due to local manufacturing and assembly. However, Pravaig plans on rolling this car out in a different way. Direct ownership of the car is not on the cards right now. Instead, they will hand out leases and subscriptions for the use of their vehicles. Chauffer-based services will also get to use this car.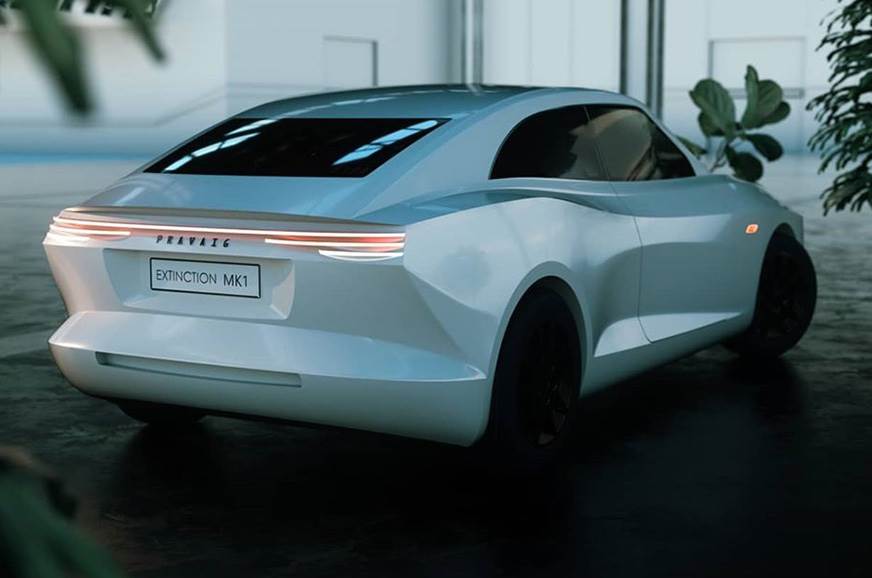 The company has not revealed the interior look of the car. But they promise that it will have a highly luxurious feel to it. Extendable legroom, reclining seats, ambient lighting and a premium audio system is on their minds. On the outside, it looks like a combination of a sensible sedan on the front and a beefed-up SUV on the rear.
Our Opinion
It is impressive to see a local start-up making such strides in the EV community. A range of 500 km is not a joke, and none of the electric cars running on Indian streets right now have achieved it. Add to that a decent acceleration timing and a powerful drivetrain, and this car is already looking good. The fast-charging feature is important as well, but the company has not talked about any charging network yet.
The company has said that they will first launch the car only in Delhi and Bengaluru. Other cities like Mumbai, Chennai, and Hyderabad will soon be a part of the company's expansion as well. The ownership options seem interesting at the moment, but it is not that significant. Yes, it may not sell like hotcakes, but it is important to get electric vehicles running on the streets as soon as possible.