The Indian electric vehicle market is heating up. More companies are introducing their electric vehicles for Indian consumers. Currently, there are several cars that run on batteries as their fuel. Companies like Audi, Tata Motors, MG, Hyundai and others have begun selling their battery electric cars. Indians are fans of two wheelers. Earlier, all the two wheelers were running on petrol. Startups like Revolt, Ather and Ola have put their electric scooters on the market. Traditional two wheeler manufacturers are also stepping up and launching their electric variants within a year or two. A massive movement is underway to build dozens of charging stations for all kinds of electric vehicles.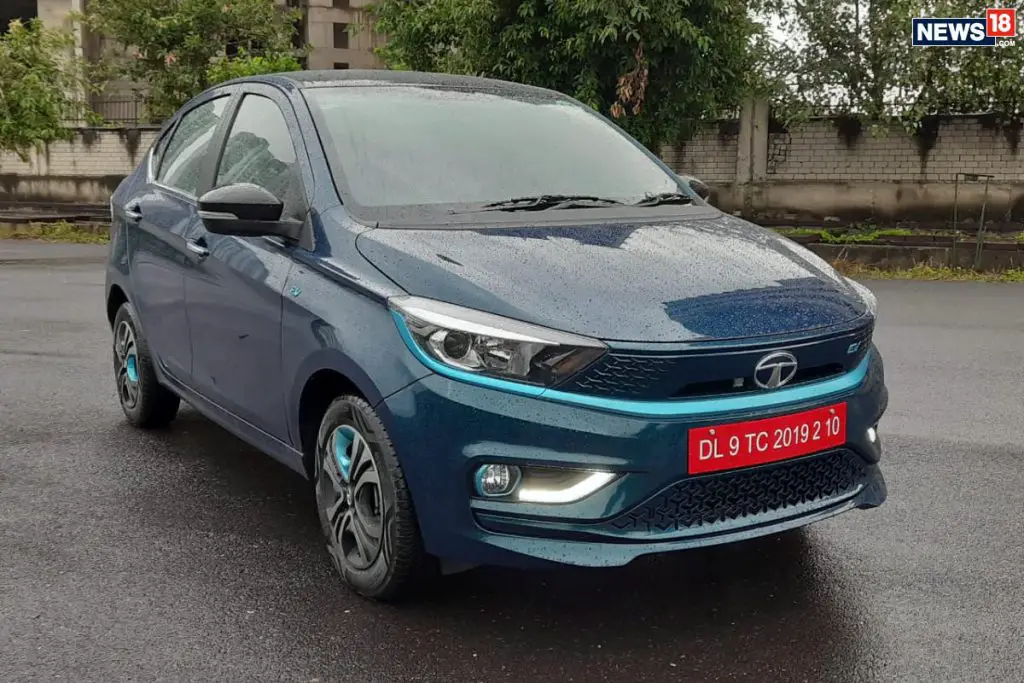 Indian Electric vehicle market gets ready for an influx of new EVs
Tesla has started trials of its Model 3 on Indian roads. It will likely hit the market in 2022. Not only Tesla, many other companies are launching their electric vehicles. Indian manufacturers are leading in this domain. Tata is planning to launch at least 10 new battery electric vehicles within the next two years. Due to its success with the Tata Nexon EV, Tata is designing new models. Nexon EV has made Tata confident about the Indian consumer.
Tata Motors is already the leading car manufacturer in electric segment in India. Due to this, it has been able to raise funding for its impending entry into the electric vehicle market. Recently, TPG Rise Climate, an investment firm, has announced that it is investing $ 1 billion (7400 crore Indian rupees) in Tata Motors. Now that the company has raised the required funds, it is all set for the launch of its electric vehicles.
EVs by Tata Motors
All the newer electric vehicles Tata Motors is launching will have a larger battery packs. The company has also improved its battery chemistry. Currently, the company buys its batteries from external manufacturers. The new battery packs will provide longer range to the cars. Long range vehicles will attract more people to buy EVs.
Currently, Tata sells two cars that are EVs. They are Tata Tigor EV and Tata Nexon EV. These cars also have their ICE variants. Due to their EV ambitions, Tata has formed a subsidiary named EVCo for its battery electric vehicles. In the upcoming years Tata plans to launch a bunch of EVs under this subsidiary.
Tata's master plan works in phases. Although the plan is secret, we have some speculations regarding this plan. The first few EVs that Tata Motors will be launching will be the battery operated versions of its existing ICE models. For instance, Tata is planning to launch Altroz EV which is similar to its ICE variant. Altroz EV will have a range of more than 300 kilometers on a single charge. It is set to get the company's new Ziptron Technology powertrain. This technology is Tata Motors' proprietary platform for EVs. Tata built earlier Nexon EV on this platform.
In phase 2 of the plan, Tata will likely design cars that will specifically be EVs. The company currently has no plans to stop. It is also working on a higher range Nexon EV. It hopes that this will reduce range anxiety of Indian consumers. This new version will attract more consumers that are currently on the fence about buying EVs. This car will improve on the Ziptron tech. It is not known whether this will be done using new software or hardware. Some other EVs Tata is launching are Punch EV, Sierra EV, EV Vision, Ace EV and Iris EV. Most of these are still concepts. EV Vision is a sedan concept and Sierra EV is an SUV concept. Tata Ace EV is the company's electric pick up truck.
Mahindra's EV Plan
Mahindra, another Indian car maker is also launching two EVs. Mahindra eKUV100 is expected to arrive in 2022 and eXUV300 will launch in 2023. The cars produced by Indian manufacturers are in the range of Rs. 10 lakh to 25 lakh approximately. This fulfils EV criteria for mass market adoption.
Many luxury car companies are launching their cars in India. Audi recently launched its E-tron SUV which is priced at Rs. 1 crore. Tesla is entering the Indian market with its Model 3 and will launch Model Y as its second car in the subcontinent. Mercedes bringing its EQ platform to India in the near future. Porsche will also be launching its famous Taycan GT. These premium electric vehicles will have a price tag above Rs. 1 crore.
Our Thoughts
To accommodate these EVs on Indian roads, the government is building better infrastructure which includes better roads, charging stations along high ways as well as renewable energy sources. Indian car sector is on the verge of a drastic change. In the words of PM Modi, when India develops the world develops. This EV race is good for the environment and will reduce thousands of pollution related deaths in India. People have started to realize the benefits of EVs. Companies are launching EVs to capitalize on this realization and making earth cleaner in the process.
New EVs will provide new business opportunities. Indian government is giving subsidiaries and incentives to EV manufacturers as well as customers who switch from ICE to cleaner modes of transportation. India will soon be a leader in electric and hydrogen vehicles and lead the world in clean methods of energy generation and transportation.