Elon Musk made a lot of exciting announcements on Tesla's Battery day and stockholder meeting in 2020. The annual event held, on 22nd September 2020 last was full of news on the latest improvements of the company. The new announcements like the million-mile battery, cobalt-free batteries, and other upcoming technology made huge headlines. However, the $25,000 car announcement caught everyone's attention more.
Musk mentioned that Tesla is working on a cheaper electric vehicle that would be costing as low as $25,000 only. Moreover, coming from Tesla, potential buyers can expect a fair quality of tech and features in the car. The event was incredible as it happened in a drive-in movie kind of event due to social-distancing norms.
$25,000 electric car came out to be the new goal of Tesla Automotive company. However, the news became bleak as time is passing now. Recent developments of Tesla motors do not leave any ray of light for the $25,000 EV coming any soon.
The Buzz Timeline Of Tesla's $25,000 EV
Elon Musk and Tesla have mentioned about $25,000 car about a million times now. However, like Musk usually does, he never pins down anything with great detail.
In 2018, Musk first mentioned that Tesla is working on such a model that might be on floors in only 2-3 years. The tweet soon became viral as usual, and speculations started everywhere. Tesla making a car with such a price point was never heard of before and seemed like a probable concept of Musk and nothing else.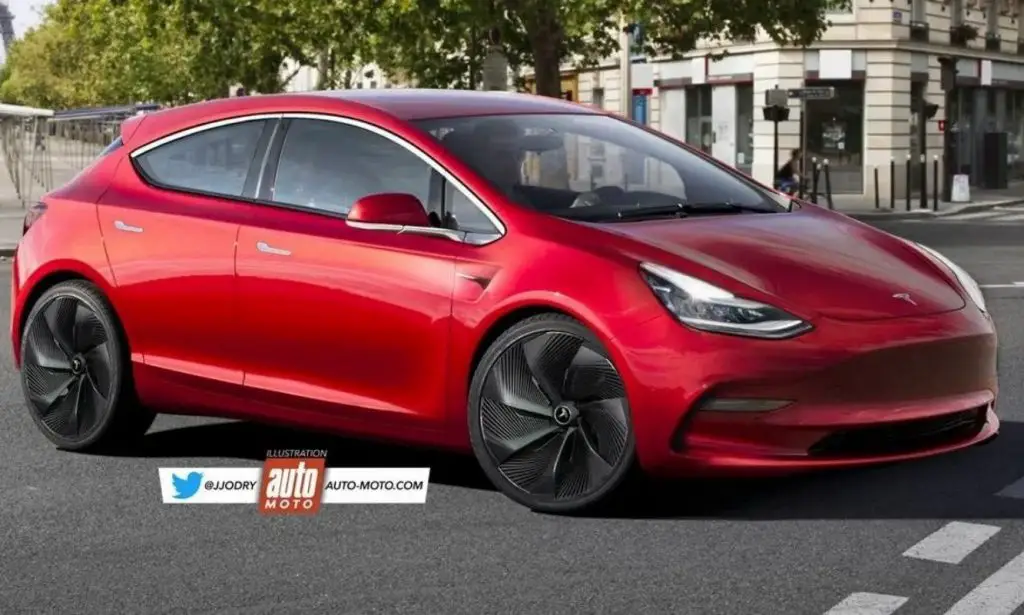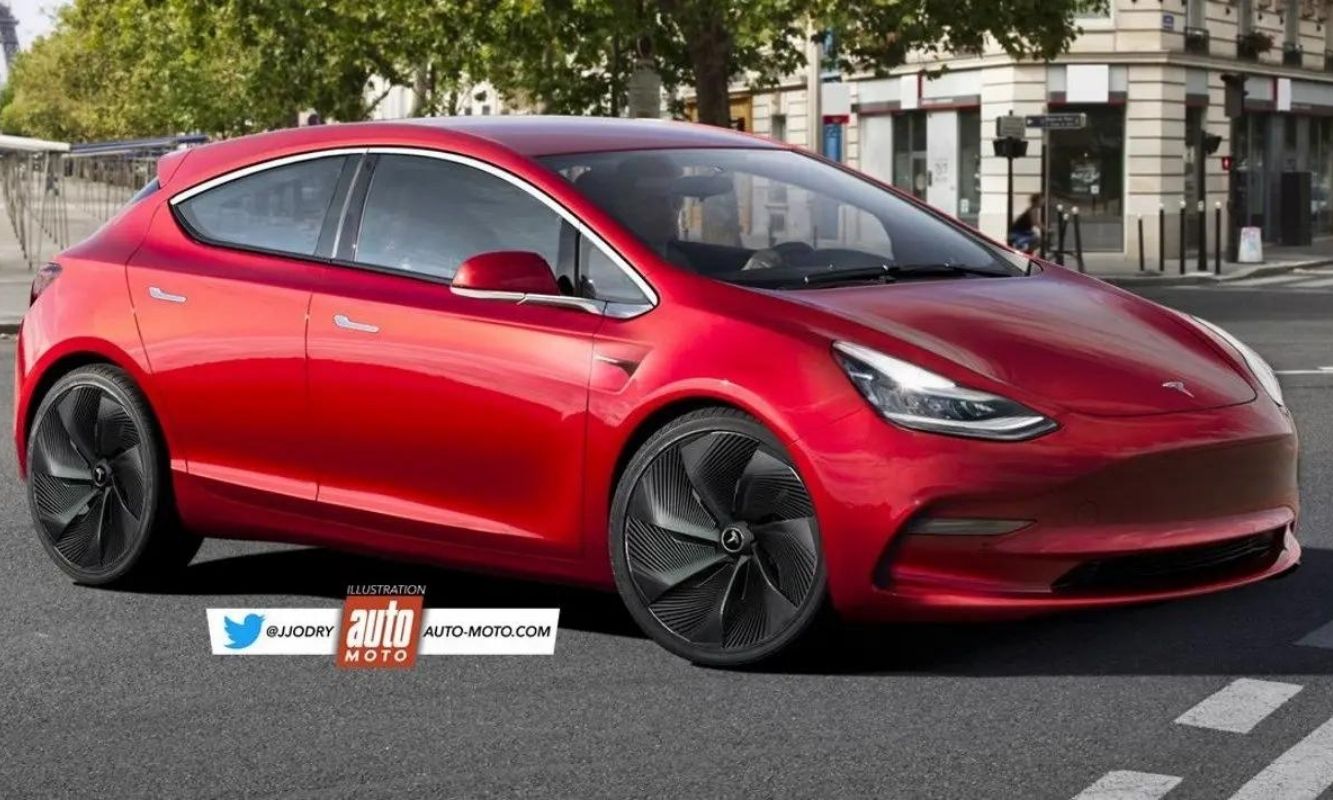 The rumor was short-lived as Musk went ahead and said that Tesla is not going to produce an EV with a sticker price below $35,000. Although, Tesla did pull this off briefly with its Model 3 launch. But the price point soon shifted to be more like $42,000 for the starting standard range of the Model 3 EV.
Like a typical Elon Musk move, he again announced in the 2020 battery event that the $25,000 EV is still in his mind and would soon see the day of light. The battery day event did house several other important announcements and news along with a $25k EV. However, the mention of this EV did cause a stir in Tesla.
Musk's overconfident announcements sometimes come to eat him back as the reality stays far away from the current state of Tesla. Musk promised to roll down the unnamed $25,000 EV model in only three years. On top of it, he went a step ahead and claimed the proposed EV to be steering wheel free and fully autonomous.
Tesla or Musk, no one came forward to share any other information about the EV or even its name. The automotive industry came up with a pseudo name Model 2 to call the $25,000 EV in the meanwhile.
Tesla came up with a more affordable version of their premium EVs by scaling down on features as the added features take time and money in the production process. Tesla came up with the brilliant idea to trim down some added features of Model S and make it into a newer efficient variant of Model 3.
Model 2 or $25K EV too seems like the same strategy by the automotive company to offer a more efficient vehicle with an affordable price. If you note, Model 3 comes with no air suspension, rear screen, or cooled seats. Moreover, Model 3 even lacks a decent-sized instrument cluster when you would compare it to Model S.
Specification And Design
Although there is not much revealed by Tesla or Elon Musk himself, there are some renderings that might help everyone understand the Tesla perspective on a $25,000 EV:
Technical Specs
Tesla might offer different range packages to maintain the price quotient and the features of the $25,000 EV. Short-range and Extended range versions both would have performance-based features. Tesla has made these range variations a custom for all their models offering both aspects of the range to its buyers.
Recent details hint at a single electric motor, rear-wheel drive. Tesla's front-wheel-drive story is still limited, so all bets are on the rear-wheel-drive specification for the EV.
Musk mentioned before discontinuing the standard range of Model Y that every car variant should at least offer more than 250 range. He called the range below 250 to be unacceptably low. Therefore, it is highly certain that the new affordable version of the Tesla EV would have at least 250 range.
As per the available information on the battery pack and charging system, it is still unclear which cells would Tesla use for this model. If we look at the recent years of Tesla tech, the table design of 4680 cells battery pack would be the apt choice for a $25,000 EV.
Tesla just might pull off the EV with a $25,000 price sticker with 4680 cells battery pack and become the first automotive maker to do so. Nissan Leaf sits on the title of the most affordable EV with a mere $27,000 price tag currently.
Design And Features
Tesla never disappoints on the design front with an edgy and futuristic appeal of their existing fleet. Moreover, almost all EVs have that vibe with them that resorts to a visionary design and excellent tech. There is no legit information that states the obvious design of the affordable EV by Tesla.
We're working on a new Tesla mini-car that can squeeze in an adult

— Elon Musk (@elonmusk) August 5, 2018
Elon once tweeted that Tesla is working on a car of the mini size that can squeeze in an adult. On a different occasion, he did share some design of an EV that made fans speculate and consider it to be the upcoming EV. Also, once it was told that he was asking his employees about the autonomous feature of the EV, saying:
"Do we want to have this car come with a steering wheel and pedals?"
Elon Musk has made some peculiar remarks that do hints at possible features and design of the future $25,000 EV. Tesla started taking design submissions for a conceivable future EV around the same time in late 2020.
Tesla made a picture of a vehicle public that did not have any steering wheels or pedals and had a hatchback form factor. Tesla's official account even mentioned that they are looking for a production goal to launch the EV within the next two years.
What Elon Musk Has To Say About The $25,000 EV?
Elon Musk chose to look for an alternative by Tesla Motors in the affordable segment of EVs. Model 2 or $25,000 car suits the bill as most Americans would not hesitate to shell out this amount for a Tesla electric car.
Elon Musk once mentioned while giving an interview in 2009 to share his view at the time about affordable cars:
"I think it's a good idea to have affordable cars, but I think the problem with something like the Nano. I wouldn't say a problem because I think, by the way, it is probably a great idea, and Ratan is a gentleman and scholar," Musk said, to which the interview agrees.
His statement, while referring to the question of how the cheapest car Nano, from Indian Tata Motors, fits in the segment of cars. He further goes on about why cheaper care is not feasible, saying,
"But where it's going to become challenging in the future is when the price of gasoline rises, the cost of acquiring the car is much less of an issue than the cost of running the car," he added.
The particular incidents shed light on the fact that the EV market is even more challenging than ICE engine cars. Therefore, producing an affordable version would require Tesla to pull out all stops and come up with a model on the floor. Elon Musk has eyes on everything, and like his witty self, we never know such an affordable EV launch even can take over the Cybertruck fame.
Expected Launch Date Of Tesla's $25,000 EV
Tesla has made several announcements about the specifications and launch date of the $25,000 electric car. However, nothing seems to be legit and happening if you look at the recent year being a hell lot of hectic for Elon and Tesla.
Elon Musk did arouse a sense of excitement in their shareholders and followers with a $25,000 EV. It did seem feasible at the time when Elon did say on the battery day:
"Tesla will make a compelling $25,000 electric vehicle that is also fully autonomous."
His announcement felt possible with the new battery cell and huge Giga factories coming up around the world that can reduce the manufacturing cost by a great extent. However, now Tesla has taken a back step saying that the project is not happening as they have too much on its plate.
Elon Musk has now put all the speculation aside by mentioning that the project of Model 2(still not the official name), or $25,000 EV, is now in cold storage. When recently questioned by a shareholder, he said,
"Well, we're not currently working on the $25,000 car. At some point, we will, but we have enough on our plate right now, too much on our plate, frankly. So, at some point, there will be."
What To Expect In The Future?
Elon Musk and his dynamic take on decisions is a unique matter that should be made available as studies in high schools. Furthermore, his eclectic energy and enthusiasm are what sails the boat for Tesla.
Tesla does have a lot on its plate with worldwide production operations, global chip shortage, Cybertruck delays, etcetera. Tesla is one automotive company that seems to be making profits even in the uncertain time of pandemic and challenging supply.
Tesla's upcoming launches are something that we all would be looking out for in the future. The recent Twitter purchase has only added to Elon Musk's favor professionally. Musk is known to surprise the masses, and his tweets do turn things around for him. But it is not that his tweets can only save him.
We believe a $25,000 EV is still a possibility just not sure if this year or the next is the right time for Tesla to grab that boat. Let us know what you think Tesla should do with a $25,000 EV!