Audi has been recently collaborating with Porsche to work on a luxury electric sedan named e-tron GT. The vehicle shares its platform with Porsche Taycan, which has been around for some time. Since both companies fall under the Volkswagen Group umbrella, there is a lot of knowledge transfer for these two cars. And now, a few days ago, Audi has officially launched the e-tron GT in the United States. It will start at a price of $99,900 before incentives.
Audi E-Tron GT Launched in the US: Set To Challenge Tesla and Lucid with $99,900 Starting Price
Audi e-tron GT Overview
The e-tron GT is Audi's take on what the Taycan can be. However, there are a lot of differences between the two vehicles, starting from the design. While Porsche went the Tesla way and kept things simple, Audi has poured a lot of effort into the design. There is a good balance between sporty and luxury.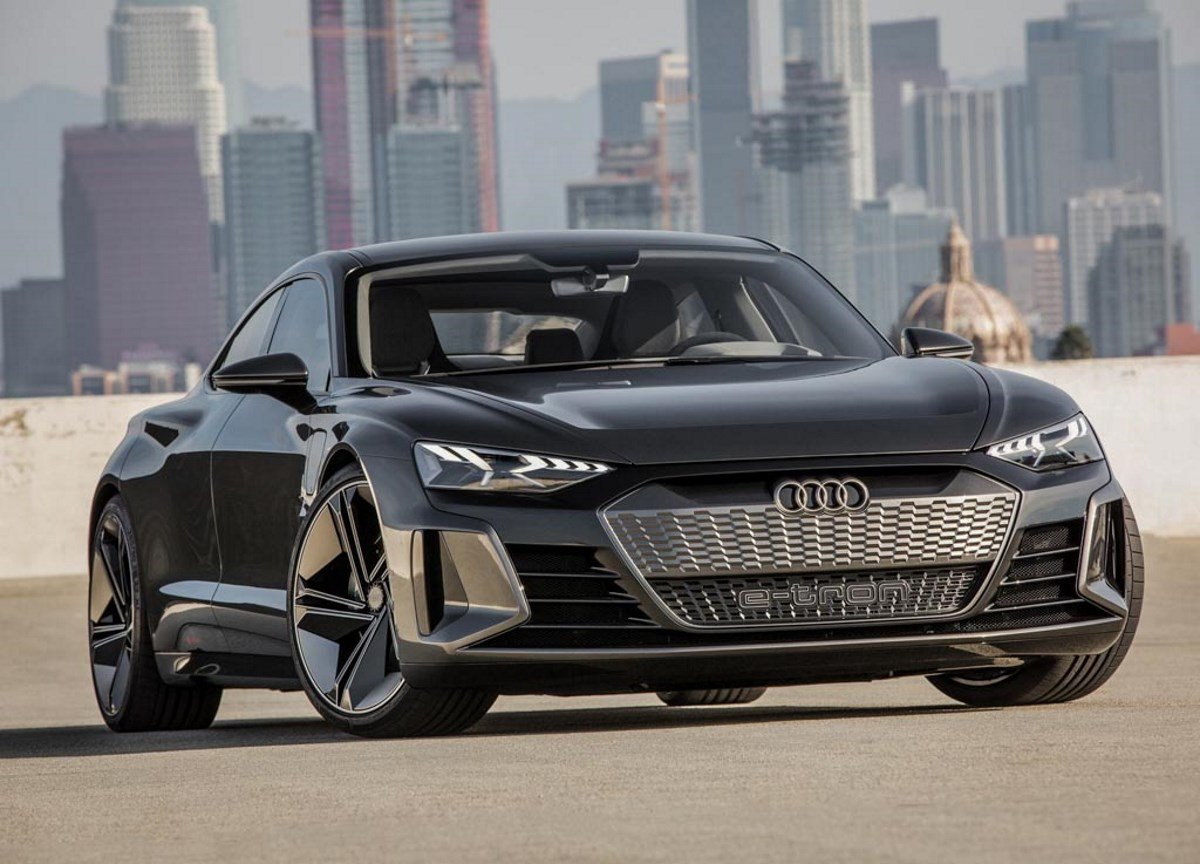 Audi has kept a starting price of $99,900, for which you get the Premium Plus variant. The Prestige variant costs $107,100, while the topmost RS e-tron GT asks for $139,900. There is not much of a difference between the Premium Plus and Prestige apart from some extra features in the latter. However, the RS GT variant gets a performance upgrade as well. The power output for the lower two variants is 469 hp, while the RS variant gets 590 hp. Of course, this is without the Boost Mode activated. Doing that gives you 522 hp and 637 hp respectively.
Premium Plus and Prestige can go from 0 to 60 mph (96.5 kph) in 3.9 seconds. It also gets a torque of 629 N-m and a range of 238 miles (383 km). On the other hand, RS GT can output torque worth 830 N-m, while also managing 232 miles (373 km) on a single charge.
Other Features
20″ 5-double spoke alloy wheels are standard with gray accents. The RS variant has an option of 21″ wheels as well.
The roof panel is made from lightweight and high-strength carbon fiber.
The Matrix-design headlights with Audi laser light offer additional visibility at a high beam.
Since the battery pack makes the foundation of the vehicle, the doorsill lines are lower and bear a strongly chiseled look.
A leather-free interior comes as a standard option. This focuses on sustainable and recycled materials. Dinamica® and Alcantara come standard, while Nappa leather is available.
There is a 12.3″ virtual cockpit and 10.1″ MMI touch display angled towards the driver.
A flat-bottom steering wheel is standard, but you can also get a perforated, leather-wrapped steering wheel.
Our Opinion
It is safe to say that customers are getting a lot of options to buy from in this segment. Tesla Model S is blowing people away, while many are waiting for Lucid Air (touted to be the Tesla killer). But there are many people opting for European brands as well, with the Taycan sales slowly picking up sales. That should bode well for Audi.
On the whole, the e-tron GT seems a very good package. It contains a proven powertrain design under your standard Audi-level of luxury. The range figures seem rather conservative, and that is the only factor where it may take a beating. Tesla and Lucid have set rather high expectations for range, and the traditional automakers are struggling to cope with that. Of course, that doesn't take anything away from this vehicle. A decent range figure, a solid powertrain design, and luxurious features will give you a good Audi experience.