While it is no secret that Apple is working on an EV, there are few details available about this project. The project which has started in 2014 has been a closely guarded secret. Hence any news about this project immediately catches the eye of any and all EV enthusiasts. The latest rumors suggest that Apple is working with TSMC (Taiwan Semiconductor Manufacturing Company) to produce chips for its cars.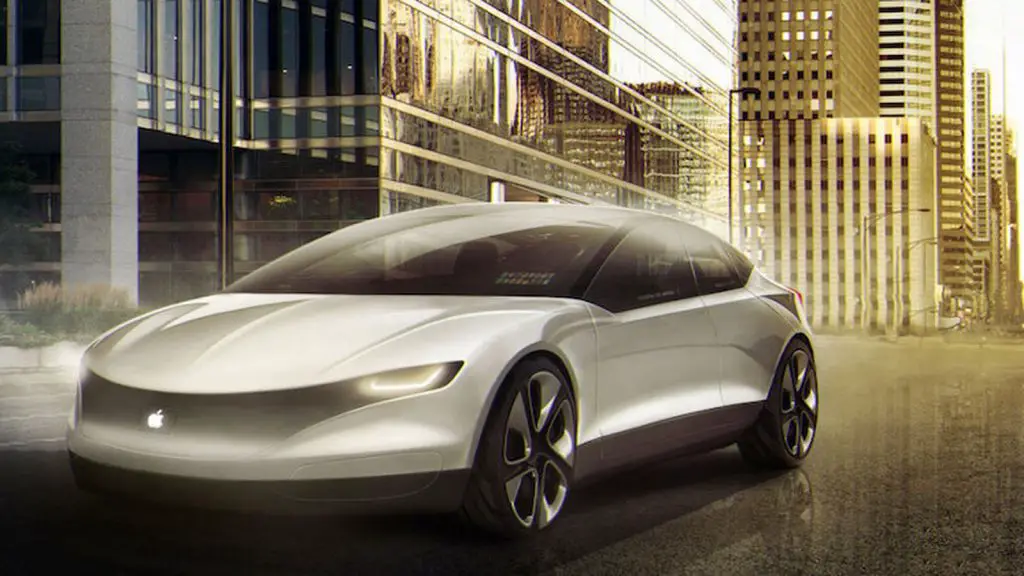 Apple is Working on Self-Driving Chip for a Tesla-like 'Apple Car': Report
The two companies are working to set up a factory in the USA to manufacture chips for Apple's cars. DigiTimes reported that the Apple car is similar to Tesla. However, no further details have yet been mentioned in this car. Apple analyst Ming-Chi Kuo also thinks that Apple will source chips from TSMC. He has maintained that the Apple car will be released between 2023 and 2025.
However, it is reported that Apple is still deciding whether they will launch their own car or will they design self-drive systems for other car companies. There is also a possibility of Apple launching aftermarket kit compatibility with third-party automobiles.
Apple Car
The Apple Car(codename: Titan) has been in the works for some time. Apple started working on this project in 2014. While there were rumors in 2016 and in 2019 that Apple has shelved the project, most of the signs still point towards the tech giants making an entry in the automobile world. Since 2018, Apple has started testing autonomous technology using Lexus SUVs. These SUVs have cameras and LiDAR scanners attached to them. There are reports that indicate that Apple could be looking into making vans which can be used as self-driving employee shuttles.
Apple started working on Project Titan with 200 employees. Apparently, Apple was aiming at having more than 1,000 employees working on the car. Apple hired high profile employees from companies like Tesla, Land Rover, and Aston Martin to help them with this project. They also recruited engineers from GM and Ford to aid the team. Electric motorcycle startup company Mission Motors shut down because of Apple hiring most of their staff. Individuals with experience in dealing with autonomous vehicles from Tesla and NVIDIA were also hired.
While there is no confirmed news about its location, the HQ for this project is said to be in the Bay Area. This place, like the rest of the project, is a secret. There are also rumors that this place is in Sunnyvale, California. There are rumors that Apple is operating a secret vehicle research and development lab in Berlin. This lab employs 15-20 men and women from the German Automotive Industry.
Investments made by Apple
In May of 2016, Apple invested $1 Billion in a Chinese company named Didi Chuxing. This company is similar to Uber. They dominate as much as 80% of China's ride-hailing services. In July 2016 Uber merged their Chinese operations with Didi Chuxing. This has further increased the value of Apple's investment. Didi Chuxing will prove to be a valuable investment for Apple. It can serve as a data source for self-driving vehicles. If Apple develops a self-driving system, they can use the Didi Chuxing drivers to deploy the technology and gather data.
In June 2019 Apple purchased Drive.ai, a self-driving vehicle startup. Apple hired multiple Drive.ai employees in the areas of engineering and product design for its own self-drive project. As of December 2020, Apple is negotiating with well known automotive electronics suppliers for components for a potential vehicle.
Apple Ecosystem and Tesla's Advantage
If Apple actually manages to launch an EV it could potentially shake up the EV markets. With a major tech player like Apple entering the field, Tesla would finally have a competitor in the dripping edge technology department. A car closely linked to iOS would definitely be a very lucrative option for most of the car buyers around the world. This coupled with Apple's hefty reputation of reliability can take Tesla's market share apart. However, Tesla will have the advantage of being much more experienced in the EV market. Their Gigafactories combined with the supercharging network has made them the popular choice when it comes to EVs. The level of customization and consumer support only adds to Tesla's credentials.
That being said, Apple will have the upper hand when it comes to having a loyal fanbase. If they can use this to their advantage, it will cause Tesla a lot of headaches. Along with this, Apple and their inter-device compatibility will give buyers more peace of mind. All these factors make this prospect a mouth-watering one.
Conclusion
If Apple can use their ties in the tech world to produce a state of the art self-driving EV they could shake up the current pecking order. Apple as a brand has a reputation for launching products only when it is sure that they can compete with the best products in a given field. Hence when the long-awaited Apple car is launched, consumers can rest assured that it will be one of the better choices in the market. However, launching an EV is no piece of cake. Either way, one thing is for sure, exciting times lie ahead.