As the electric world soars with brand new trims and outrageously smart EVs, Toyota too is weighing down to do a complete revamp of its strategies. If all goes well in favour, Tesla and Toyota both could work hand in hand to excel in EV markets with a compact SUV EV launch.
If the current proposals are accepted, it would be a very big change for Toyota. The $38-billion plan to make electric vehicles that Toyota announced last year could become massive if these new proposals go through.
The two companies, both of which are leaders in the automotive industry, will be collaborating on research and development to focus on the future of electric vehicles (EVs).
This collaboration could surely bring some exciting changes in the EV market as Tesla and Toyota join forces to create more efficient, sustainable, and affordable cars for consumers.
With this move, both companies are hoping to make an impact on how we think about transportation today and in the years to come.
Let's, take a closer look at what this means for both Tesla and Toyota moving forward.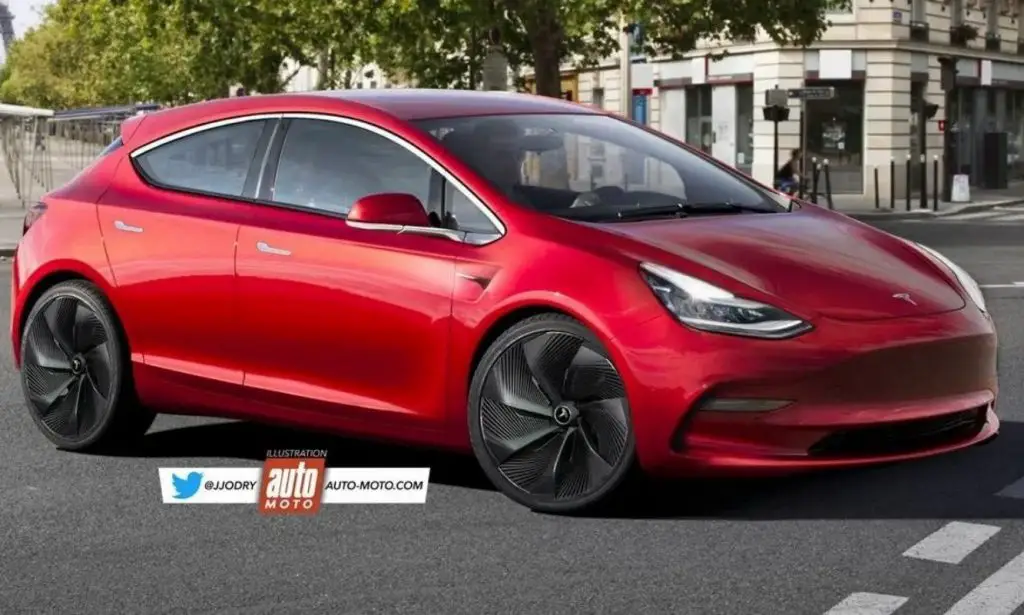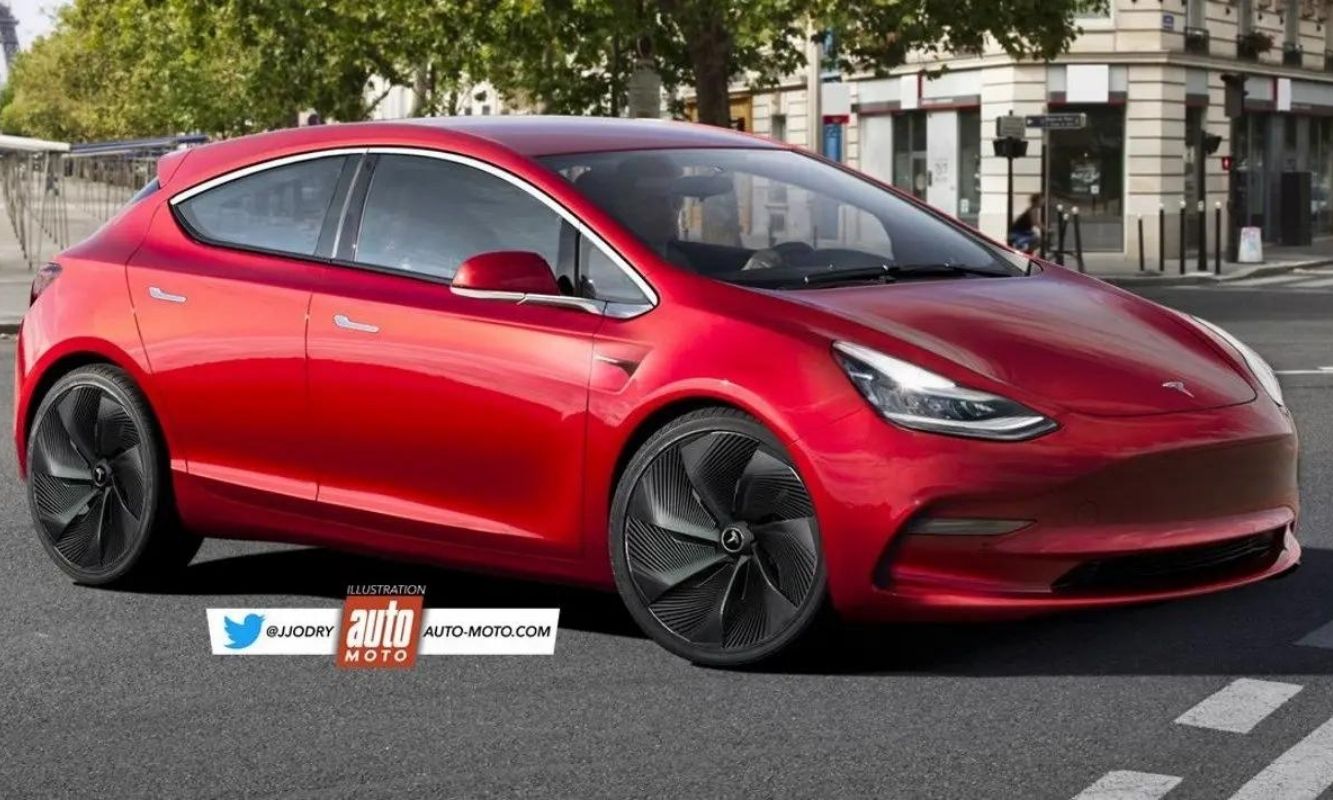 Tesla-Toyota Partnership
Choi Won-Seok of Korean Chosun Ilbo has divulged that an insider within the Japanese automotive industry reveals Toyota and Tesla have been in extensive talks regarding a prospective partnership since last year, signalling they are close to concluding.
After joining forces with Toyota, Tesla will be able to introduce a cost-efficient compact SUV EV based on the Toyota platform. The Chosun Ilbo is a leading newspaper in South Korea. Sawyer Merritt from Tesla tweeted that the story is highly regarded and accurate.
The two automakers may agree to partner on the development of electric vehicles (EVs) and parts, with Tesla providing its expertise in EV technology while Toyota provides financial support. The partnership also includes plans for joint production of battery packs at a facility in California, which will be an important step towards making EVs more affordable and accessible to consumers worldwide.
According to the report, should Tesla and Toyota join forces, the two companies would be able to launch a compact SUV EV at an affordable price by utilizing Toyota's platform.
Despite experiencing a negative 11% drop in car production from 2019-2020, surprisingly enough; Tesla has seen its own sales rise significantly by 40%, thus showing no signs of diminished demand for Tesla EVs.
Perhaps most impressively is that their new Cybertruck officially garnered over 1.25 million pre-orders so far – proving just how powerful consumer interest is!
Similarly impressive are Model Y sales in China which have sold out until 2022!
Tesla Motors and Toyota Motor Corporation's exhilarating partnership reveals the dawning of a new era. As they collaborate to construct pioneering cars, their agreement will undoubtedly revolutionize the auto industry as we know it.
Benefits For Both Companies
As part of their partnership, Toyota will provide the EV framework for Tesla's vehicles while also receiving access to some of the electronic control systems and software that Tesla uses.
This might mean that Tesla might share its FSD software and programs with Toyota.
With the establishment of a new partnership with Toyota, Tesla will be able to launch an affordable and accessible electric SUV using their platform. What's more, this should cause a significant rise in sales for Tesla Japan which currently stands at merely 1,000 units annually.
Tesla will benefit from Toyota's extensive engineering capabilities and experience in mass-producing cars with high-quality standards.
This ambitious venture holds great potential for both companies as they look to capitalize on their complementary strengths to bring cutting-edge EVs into production within the next few years.
What's In It For Tesla?
With all of Tesla's recent developments, like the revamped Model 3, the exoskeleton for Cybertruck, Semis, and Robotaxis, we're still not sure about one thing: an affordable compact vehicle. But if this report is true, it looks like they might be teaming up with Toyota to produce one.
Tesla's market capitalization is an impressive $590 billion and represents one-third of the current world leader Apple. Even after surpassing Toyota, which was the industry's first in terms of market capitalization at that time, Tesla's share prices have kept rising steadily.
What's In It For Toyota?
By leveraging Tesla's technology, Toyota can dramatically reduce resources and time spent innovating its Vehicle's integrated control platform (ECU) and Operating System (OS).
After evaluating the market, Toyota noticed that their existing ECU/OS system – which allows for wireless updates (Over The Air) – is lagging far behind Tesla. Therefore, Toyota has been seeking to establish a partnership with Tesla to improve its technology.
Toyota is also examining ways to cut costs around battery assembly, for example by simplifying the process of connecting cells inside a pack – a notoriously complicated job with many steps. A simpler connection process could save hundreds of dollars per vehicle as well as improve safety, one source said.
The company is also looking at ways to improve battery production.
One source familiar with the matter said Toyota has been researching solid-state batteries, an emerging chemistry that promises longer range and faster charging capabilities than current lithium-ion technology. But it is unclear how close Toyota is to commercializing such technologies.
History Of Tesla And Toyota's Collaboration
In November 2016, Toyota took the leap into electric car manufacturing by creating its own dedicated team. Additionally, they have made formidable investments in hydrogen fuel cells – a technology notoriously disparaged as "incredibly dumb" by none other than Elon Musk himself.
Toyota is known for its innovation in hybrid gasoline-electric engines. The company has been working to revolutionize transportation since 1997 with its launch of the Prius. Toyota has continued to develop ground-breaking technologies and designs to improve transportation options for people around the world.
Experts observed a stark contrast between the corporate cultures of Toyota and Tesla, with Toyota's traditional "safety first" methodology rebelling against Tesla's more daring approach.
In 2010, Toyota purchased a 3% stake in Tesla for $50 million. The Japanese giant was initially captivated by the "start-up culture" of their new partner and its CEO Elon Musk even labelled it as a "historic" alliance. Subsequently, they collaborated to create the RAV4 EV which ended up selling 2,500 units altogether.
Despite their best efforts, the two companies were unable to bridge the gulf between them.
In initial times, TMC President Akio Toyoda said:
"Through this partnership, by working together with a venture business such as Tesla, Toyota would like to learn from the challenging spirit, quick decision-making, and flexibility that Tesla has. Decades ago, Toyota was also born as a venture business. By partnering with Tesla, my hope is that all Toyota employees will recall that 'venture business spirit,' and take on the challenges of the future."
Impact On The Automotive Industry
In 2010, Tesla acquired Fremont Factory—a formerly General Motors and Toyota-operated automobile manufacturing plant located in California. This factory's history extends back to 1962 when it was initially known as the General Motors Fremont Assembly; before then it was jointly operated by GM and Toyota under the alias of NUMMI.
Tesla-Toyota, both companies marketed Toyota's RAV4 electric vehicle equipped with Tesla's battery system back up until 2012 when due to various reasons such as poor sales brought about its end.
Although Toyota and Tesla had an alliance for developing electric vehicles that began back in 2010, it, unfortunately, concluded in 2017.
Despite the dissolution of this partnership, the good relationship between Elon Musk and Akio Toyoda survived unscathed leaving open possibilities for their reunion sometime down the road.
Potential Challenges
Tesla's pioneering efforts in the field of electric vehicle (EV) manufacturing have set a new benchmark for cost efficiency. Toyota, the world's biggest automaker, has recognized this and is now taking steps to reduce costs in its own EV production by looking into factory innovations and working with suppliers.
One such area under review is thermal management – combining passenger air conditioning and electric powertrain temperature control – which could reduce battery pack size and weight, potentially saving thousands of dollars per vehicle.
This marks a major reversal from a decade ago when Toyota took a stake in Tesla but believed that there was nothing to learn from Tesla's then technology.
Fast forward to now, Tesla is the industry leader with several trims on sale.
Toyota has since discontinued the electric RAV4 and sold its stake in Tesla, but is now looking to learn from its advances. With this shift in perspective, Toyota could soon be leading the way in EV manufacturing cost efficiency.
What To Expect In The Future
At 'Battery Day' in September 2020, Tesla CEO Elon Musk revealed that the company is determined to offer a $25,000 compact EV by 2023. Despite this ambitious vision, many experts remain doubtful about whether it will be possible for Tesla to realize such low-priced cars.
The latest ordeal with slashed prices globally and tweeter tales have many wondering what this could mean for the future of electric cars. As you can imagine, a joint venture between two of the world's largest automakers could signal a dramatic shift in the industry.
On one hand, this potential collaboration could mean that Tesla will finally have the resources it needs to produce more affordable electric cars – something that could revolutionize the way people access to transport and reduce emissions on a large scale.
On the other hand, it could mean that Toyota will have access to Tesla's pioneering technology, helping them stay competitive in a rapidly changing industry.
Toyota Motor Corporation's subsidiary Woven Planet Holdings Inc. is among the leading names in the race to develop a fully autonomous driving car.
This technology company based out of Tokyo recently declared they will be using a camera-only approach for their self-driving project development similar to that used by electric and self-driving car giant Tesla Inc. With this method, Toyota looks to become one of the most advanced companies when it comes to providing safe and reliable driverless cars on today's roads.
Ultimately, no one knows what's really going on between the two companies, but one thing is for sure – a potential Tesla-Toyota partnership could change the game for electric cars and lead to a brighter, greener future.
We will have to wait and see what happens next!
Bottomline
Toyota's focus on developing new EV manufacturing strategies shows its commitment to staying competitive in this growing segment of the auto industry. By leveraging Tesla's pioneering advances and exploring innovative solutions of its own, Toyota could soon be leading the way when it comes to cost efficiency in EV production.
Without news from both companies, it is improbable to trust the report. Furthermore, its anonymous source further diminishes its credibility – for now, all we have are just allegations that require tangible proof.
This doesn't mean it's impossible, though. The mutual admiration between Musk and Toyoda is undeniable. Elon Musk, the wealthiest person on Earth who resides in a modest pre-fab house for rent, has demonstrated remarkable ability when managing capital resources efficiently.
People like Elon Musk because he is very successful in technology and industry. He is widely also known for his ambitious Tweets and daring predictions.
Some do raise eyebrows at him because of his extravagant dreams to house people on Mars, Robo helpers, autonomous drives, and much more calling them crazy. But even if they are, it shows that he has a strong will and is not afraid to try new things.
If Tesla and Toyota do join hands, they both could dominate the automobile industry for many many years to come!