Some people investigating Tesla's source code have found some interesting revelations. The newly-discovered source code revealed a possible increase in the price of Tesla's Full Self Driving (FSD) Suite. Furthermore, Tesla may also have plans to reintroduce the Enhanced Autopilot in the software.
Based on the source shared via Reddit, Tesla may hike the price of FSD from $10,000 to $14,000. The reintroduction of Enhanced Autopilot will most probably be at a $4,000 price tag. In addition to this, Tesla has begun rolling out vehicles with Autopilot that is purely based on computer vision. The company will release an update for vision-based Autopilot in two weeks, and then follow it up with the update for vision-based FSD. This update will be FSD Beta v9.0. Tesla will also enable FSD subscription around the same time.
Pure vision Autopilot is now rolling out in North America. There will be an update of this production release in 2 weeks, then FSD beta V9.0 (also pure vision) a week later. FSD subscription will be enabled around the same time.

— Elon Musk (@elonmusk) May 26, 2021
FSD Suite Price Hike
It is usual practice for Tesla to increase the price of FSD after significant developments in the software. For example, after releasing the beta version to its first test users, the company had hiked the cost from $8,000 to $10,000 late last year. The removal of the radar technology from FSD and relying on pure vision can count as a significant improvement in the software capabilities, which is why Tesla is probably increasing the price once again.
With the subscription model for the FSD suite also coming in a month's time or so, there is a possibility that these prices will be in parallel to the subscriptions. However, there is no confirmation for any of this.
Is Tesla's Full Self Driving Suite worth $14,000?
Many people don't think so. They still feel that buying the FSD suite is quite costly, and the $14,000 price tag doesn't justify what Tesla offers. If this was the cost of a Level 5 autonomous system, then many people would happily buy it. But Tesla's FSD suite is only at Level 2 of vehicle autonomy, as the driver is still required to pay full attention and be ready to intervene in case of emergencies. Level 5 is when you can literally sleep in your car while the vehicle drives itself to the desired location.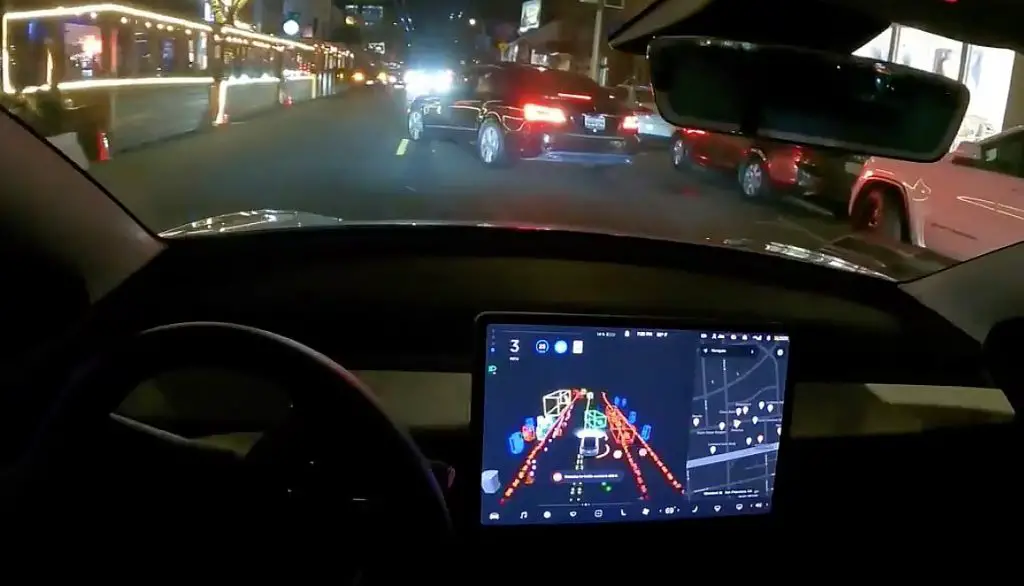 On the other hand, the subscription model may attract more people. You don't have to factor in the developments in the software that may take place in the future while investing in the technology. One can simply cancel the subscription if the final product doesn't meet their expectations. The catch is that Elon Musk has said that the FSD suite will be cheaper if you buy it outright. According to some rough calculations for standard 72-month finance for buying it outright at $14,000, the monthly cost comes out to be around $200. So one could expect the monthly subscription to be around $250, which once again doesn't seem worth it.
Enhanced Autopilot – A Favourable Middle Ground
Tesla's Autopilot currently offers only Adaptive Cruise Control and Autosteer. On the other hand, Enhanced Autopilot also offers Summon, Autopark and Navigate functions, thus providing a better idea of what self-driving could be. In most daily situations, the Enhanced Autopilot is sufficient for most customers. And with the cost only at $4,000, it will definitely attract a lot of customers.
Most people say that 98% of the daily driving assisting is satisfied by Enhanced Autopilot. The extra money that Tesla is asking for the FSD suite will only make sense when the system is close to becoming fully autonomous, according to them. And right now, Tesla is not close to Level 5 autonomy, despite Musk's claims of achieving it by the end of this year. So a $4,000 Enhanced Autopilot package that fulfils most of your requirements makes more sense, as compared to a $14,000 Full Self-Driving package which isn't really "full self-driving".
Pure Vision-Based Autopilot instead of using Radar
Yesterday, Tesla announced that it has started shipping Model 3 and Model Y vehicles which contain purely vision-based Autopilot. Up until now, Tesla was using a combination of vision and radar. But Musk has been pushing for a purely vision-based system for a few months now. Now, they have started rolling out their two most popular vehicles without radar, calling it 'Tesla Vision'.
We are continuing the transition to Tesla Vision, our camera-based Autopilot system. Beginning with deliveries in May 2021, Model 3 and Model Y vehicles built for the North American market will no longer be equipped with radar. Instead, these will be the first Tesla vehicles to rely on camera vision and neural net processing to deliver Autopilot, Full-Self Driving, and certain active safety features. Customers who ordered before May 2021 and are matched to a car with Tesla Vision will be notified of the change through their Tesla Accounts prior to delivery.
The transition will result in some basic limitations of the Autosteer and Smart Summon. This includes limiting Autosteer to a maximum distance of 75 mph (121 kph) and a longer minimum following distance. They may also disable Smart Summon and Emergency Lane Departure Avoidance. As usual, Tesla plans to restore these features through over-the-air software updates.
Our Opinion
Based on most of the opinions on Reddit, many people will prefer buying the Enhanced Autopilot package. They will either wait for the FSD suite to get closer to full autonomy or opt for the subscription. The general consensus seems to be that $14,000 is quite a high amount for just a few extra features in addition to the Enhanced Autopilot.
There are also some doubts with regards to the use of a purely vision-based system for full self-driving. Yes, it makes sense to have an artificial intelligence system working as close to the human brain as possible. But it raises the question of whether the system will be able to handle low-visibility situations such as dense fog. And whether Tesla is correct in handing such a system to the customers without passing it through beta testing. Of course, right now, we cannot tell whether this is the right approach. That is something only time will tell.