Tesla has again managed to secure prime spots in headlines when overnight it decided to cut down the prices of its entire lineup of electric cars. The entire lineup of the Tesla Electric Cars has seen a massive reduction ranging in thousands of dollars in their prices. The credit goes to the global pandemic and the lockdowns that have been put up to slow down the propagation of the Corona Virus for successfully ravaging the economy of most countries and has particularly distressed the auto industry globally.
Like all automakers, struggles to keep revenue afloat, Tesla has also joined the league and is doing all that it takes to make ends meet. The price cut is done in an attempt to increase sales in these difficult times. While attempting to cut down prices, certain premium features like Full Self Driving are expected to cost more upwards of $1000 from July 1.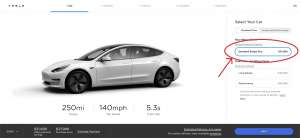 Tesla cuts prices across the lineup
Although, Tesla has never seen any gap in demand and supply, acting according to the need of the hour, Tesla has made up its mind to reduce the prices of its complete range of electric vehicles. They have realized that a cut in profit margins is better than holding unsold inventory.
The entry-level Tesla, also known to be the most popular amongst the buyers is its cheapest offering, Model 3 with all of its power-train options has undergone a price drop of $2000. The range of Model 3 Standard Range Plus now starts at a price tag of $37990 which previously was $39990. In addition to this, there is an "Off The Menu" version of the Model 3 with a few options missing and is $2990 less starting at $35000. With an exception in the Chinese Market, the domestically produced Model 3 cars, will not enjoy the price cut.
Jumping to the Flagship sedan, the Model S has to offer even bigger discounts.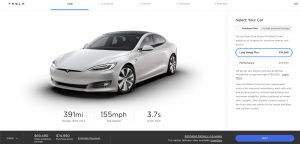 The Model S Long Range Plus was earlier sold at $79990, now with a heavy discount of $5000 its price range starts at just $74990. The same $5000 figure of discount is seen on the prices of Tesla's Electric car with the best performance figures on the charts. The Tesla Model S Performance is on offer starting at $94990.Tesla's luxury electric SUV, Model X which was earlier $84990 receives the same $5000 reduction in its price for both the versions. The Model X's price tag now dips to less than $80000 now available at $79990 since a smaller battery pack is also on offer for the electric SUV.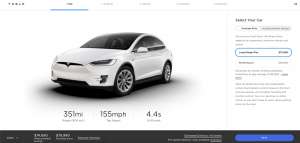 The only product from Tesla's lineup to be unaffected by the price cut is the Tesla Model Y. Tesla enjoying a log jam of orders on the Mini Electric SUV as it has been open for reservations for almost a year and began its deliveries in March. Also, it would have been unfair to people who have just started receiving their Model Y's after a year's reservation. As a consumer, it would be disheartening to receive the product at higher price. Tesla has finally restarted production at the Fermont factory in early May after it has been shut down in the months of March and April, owing to the lockdown in order to fight Covid19. Tesla had to resolve its disputes over safety measures with the local authorities. Another reason is that Tesla has incorporated its Slim Margin model on Model Y, relating it with the NO price cut for Model Y.
Coronavirus Effect on Economy
It is very obvious to say that every automaker is facing issues moving their inventory. The pandemic has hit the industry so hard that even Tesla has been hit. Hence the price cuts.
These are times of economic downfalls. Many have suffered huge losses in businesses. There are not many who are lucky to not have lost their jobs or receive reduced salaries amid the pandemic. As consumers, it's still unjustifiable to make big financial commitments like buying a new car in these indecisive situations.
This price cut in the Tesla lineup is expected to stimulate sales even after the decline in vehicle demand as a result of the disruption caused due to the Covid19 pandemic. Tesla also made clear that the new customers of its Model S sedan and Model X SUV will be provided with the Supercharger Quick Service on chargeable basis.
Reports have been circulating that the global auto retail sales have dropped down to 50% in the month or April as compared to last year because of people obeying the stay at home orders and following lockdown. Automakers like GM, Ford, Fiat Chrysler have introduced 0% financing and deferred payment options to lure buyers. Adding to the equation their dealers are giving huge discounts in major markets on most models cutting down their profits. Tesla doesn't have dealers so can't play with this factor.