All eyes are now on Giga Nevada as they set their sights high and aim to reach new heights as finally, the Tesla Semi Truck is in production at this Gigafactory.
The Tesla Giga Nevada Factory is the biggest battery production facility in North America. They had a goal to produce 150 gigawatt-hours in 2016, but only achieved 35 gigawatt hours.
Even though they didn't reach their goal, they were still able to make approximately 500000 vehicles each year using this capacity as well as getting help from suppliers across the United States. This made up most of their operations within the North American market.
Tesla's new factory declared it could produce 100 gigawatt-hours of battery cells yearly, which is almost three times the production reported to be achieved at Tesla's existing facility in Sparks. This amount of batteries would be enough for two million EVs annually according to Tesla.
Tesla's most prized possession 4680, a larger-than-average battery compared to what they produce with Panasonic Holdings Corp. in Nevada, could just be the game changer for Tesla.
Elon Musk's dream of having a constant inflow of raw materials for his cars and trucks like an alien dreadnaught factory has been brought to life!
Get prepared for what comes next as Elon pushes boundaries with his original vision.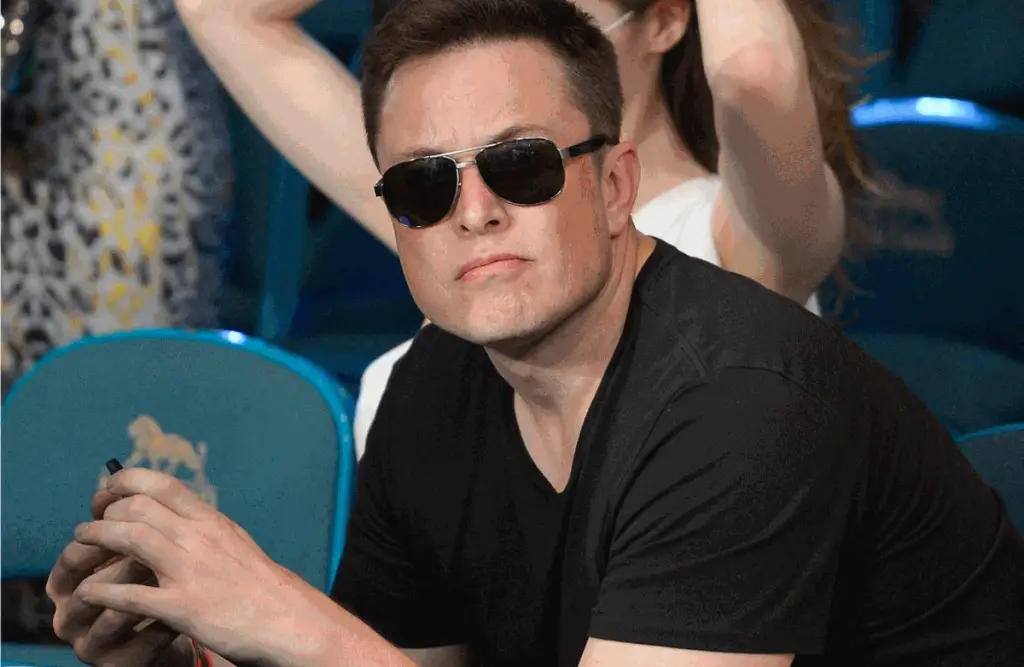 Tesla Expansion Plans
Elon Musk has a clever plan to keep Tesla moving forward despite an impending potential recession: slash costs in all aspects, from parts and logistics to sticker prices. This strategy will ensure that the competition struggles with its bottom line while still providing customers with discounted prices.
Tesla's recent announcement of a $3.6 billion investment to expand its Nevada plant means two new factories are in the works. One for building the Tesla Semi, and another battery facility that will generate up to 100 GWh/year through the production of their 4680 cells – equivalent to manufacturing around 1 billion individual cells annually.
By using the advanced 4680-type cell, Tesla's new manufacturing plant can produce enough lithium-ion batteries to power 2 million light vehicles per year. This is key for achieving their ambition of reducing battery costs by 50% and ramping up production 100 times more than its current rate by 2030.
Tesla is building two new factories. They will be very big, 4 million square feet. The factories will be next to each other and east of Sparks at the Tahoe-Reno Industrial Center. People who work there will make electric motors and battery packs for the Model 3 cars. They will also make Powerwall and Powerpack energy storage products.
Tesla's shift demonstrates its commitment to the Semi and finally delivers on what was planned for back in 2019. The company made some initial deliveries of Semis to PepsiCo in December, yet there is still no evidence that they have produced them at a substantial rate.
Tesla Giga Nevada
Tesla announced the construction of two factories – one to mass-produce semitrailer trucks and another to generate sufficient batteries for an estimated 2 million passenger vehicles each year. It's no surprise that Tesla is leading the charge for electric cars – their vehicles offer style, performance, and convenience.
Over the past nine years, Tesla has put in a total of $6.2 billion into Nevada and constructed 5.4 million square feet of facilities throughout the state. Furthermore, 11,000 individuals have been employed to produce approximately 7.3 billion battery cells and 3.6 million drive units since 2014!
After filing documents for a $775 million expansion at its electric-vehicle plant near Austin, Texas, Nevada is now getting ready to start its plans for increased production of batteries and car components.
Last year, Mr. Musk affirmed that the company would likely open 10 to 12 new factories to fulfil its ambition of selling 20 million vehicles by 2030.
After a delay of three years, Tesla finally released its first all-electric semitrailer truck in December 2022 and delivered the first fleet to Pepsi. This was the company's first new model to be sold to consumers since it started shipping the Model Y at the beginning of 2020.
Secret To Why Tesla Is Expanding?
Tesla plans to expand production at their recently developed factories in Berlin and Austin, Texas as well as amplify the company's internal battery creation to take advantage of economies of scale. Executives have gone on record with these statements about their strategy for success.
During a conference call to review Tesla's fourth-quarter results, Musk, and other executives outlined plans to decrease the electric vehicle (EV) manufacturer's overhead expenses after decreasing prices by up to 20%. Some analysts view this as the first move towards an all-out price competition.
The Semi is specifically designed for 18-wheel semi-trailer vehicles and can travel up to a remarkable 500 miles (800 kilometres) on only one charge while still carrying an impressive gross weight of 81,000 pounds (37 tonnes). Furthermore, if you are looking to save money, the Inflation Reduction Act offers substantial tax credits of up to $40,000 for clean commercial vehicles like The Semi.
Last year, Tesla Chair Robyn Denholm remarked that the automaker could produce up to 100 Semis in 2022, yet didn't specify an exact figure in its Q4 production report. Notably, back on a post-earnings call held earlier in October of last year, Elon Musk declared their goal is to manufacture 50K Semis by 2024.
Although Tesla has not declared when the factories will be constructed or begin production, cells from these facilities may probably be used immediately in Semis. Elon Musk previously mentioned supply chain difficulties and limited access to battery cells were a factor for several of their Semi truck production delays. Therefore, this new factory could assist them in meeting customer expectations sooner than anticipated.
Tesla did clear on their plan to invest a total of $3.6 billion in the expansion of its Nevada plant and two new factories. It was estimated by Morgan Stanley analyst Adam Jonas that the Semi factory would cost about $600 million, with an additional expenditure of up to $3 billion for the battery facility.
As Jonas noted, this means that Tesla has cut the cost of building battery factories by a third. In other words, Tesla now pays less than their competitors to construct these factories – an obvious advantage!
Morgan Stanley has consulted with multiple battery experts, and it appears that they are being more conservative in their estimates even if proven wrong.
What To Expect In The Future?
Currently, at the Tesla Giga factory, Panasonic provides cells that are then skillfully assembled into battery packs.
The dry-coating technique used to produce the bigger cells in these batteries is new and unproven, according to experts. They also say the company has been having trouble scaling up manufacturing to the point where the big cost savings kick in.
Despite their best efforts, Tesla has been challenged in increasing the production output of the 4680 at both its industrial sites located in Fremont, California, and Austin, Texas.
Tesla's latest move implies they are now ready to manufacture the Semi at a larger level, something that was originally intended to start in 2019. Tesla shipped out their first Semis this December for PepsiCo but there appears to be no evidence of high production yet.
According to Morgan Stanley, investing in batteries would equate to a 300-million-dollar expenditure for every 10-gigawatt hour.
Drastically lower than the estimated cost of double this amount when comparing the same cost to Asian suppliers. Certain companies have some of the most economical battery production solutions around and Tesla is already 50% more affordable regarding capital expenses.
Elon Musk has spoken at length about the theoretical S-curve ramp-up for practically all of Tesla's product components and factories. This is an ideal phenomenon as production processes are refined, with growth continuously increasing until it reaches its peak in the centre of the curve before beginning to level off once a component approaches its maximum capacity – something we have seen previously with Tesla.
It can be hard to tell when all the problems will be fixed or if more problems will come up. But once they are all fixed, Tesla can develop very very quickly. Almost like a phoenix!
Elon Musk is still surrounded by the many many challenges concerning Twitter and Tesla, but he still continues to push forward with this S-curve thinking. He believes that it will help Tesla reach its goal of becoming one of the top automakers in the world.
Bottomline
The giant Nevada Gigafactory of Tesla, which stands as the largest battery-producing factory in North America, has yet to achieve its original goal of 100 GWh by 2022.
Elon Musk is returning to Tesla's first-ever Gigafactory, determined to materialize his groundbreaking vision and beyond. He plans on quadrupling the battery production at an incredibly reduced cost as well as manufacturing newly designed Tesla vehicles for the very first time in this factory, which has traditionally been utilized solely for manufacturing batteries.
Elon Musk has a long-term vision to make 1000 gigawatt hours and eventually 5000 gigawatt hours of battery production available. A vast proportion of this will be used in the U.S. market, necessitating an incredible amount of transportation trucks since Giga Nevada's operations are very small at present as compared to what it is about to become!
But Elon Musk's ambitious ambition is far from impossible – quadrupling production at a mere fraction of the cost! With his foresight and hard work, this could soon become reality.