Today not a single auto enthusiast can say that he is unaware of the Electrical Vehicle scene in the industry. The EV segment is gaining momentum after Tesla shaking the roots of the automobile industry. All major automakers have joined the race to give to this world the best Electric Vehicle. Low-cost driving experience, tax benefits, ecofriendly, and practicality have been the main attractions.
These are a fairly new piece of technology, with lots of innovations involved, requiring relentless R&D, thus the prices are high for these products. Being a big investment in itself, owning an EV, every owner wants the prized possession to last long. As a benefit over ICE cars, EV's have fewer moving parts hence they are efficient and breakdown less often. The number of components may be less but those present in EV's govern the cost of usage of the EV. Let's understand these factors that affect the lifespan of such components. The expectancy of the life of an EV can be estimated on the performance of the ELECTRIC MOTOR and BATTERY PERFORMANCE.
Electric Motor Life Expectancy
The electric car segment has picked up speed, with more and more automakers now entering the game, variations in the technology can be seen. Starting from the electric motors, the types mainly used are the Permanent Magnet Synchronous Motor, AC Induction Motor, Reluctance motor, DC Motor. Electric motors perform better as they have less complicated construction and do not require engine oils, additional belts, alternators. Another plus point is that the industrial ambient temperature is rated at 40 deg C, and operating temperatures with class F insulation don't rise above deg C.
Types of Electric Motors
DC Motors in Electric Vehicles
A DC motor requires anything between 96 and 192 volts to run. Higher torque is generated from DC motors making it cost-effective. DC motors can be classified as brushed DC motor, BLDC or brushless DC motor, and stepper.
Brushed DC motors are used for retracting, positioning, and extending electrically-powered side windows. These motors are low cost. However, their internals tends to wear relatively quickly, making them prone to periodic maintenance and frequent replacement.
A BLDC motor doesn't use brushes but an electronic commutator, thus increasing its efficiency and reliability while eliminating power and wear loss. These motors offer some significant advantages over induction motors and brush DC motors faster dynamic response, noiseless operation, higher speed ranges, better speed versus torque characteristics, etc. It delivers a higher torque as compared to its size making it a good choice for electric vehicles, where high power and lighter weight are required. The only downside is that they require regulated power supplies and sophisticated control electronics.
AC Induction motors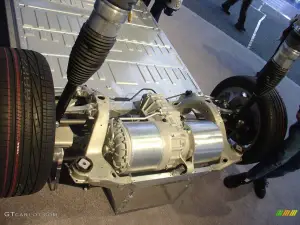 AC Motors are powered by alternating current. It has three phases. Its regenerating capabilities also help in recharging the battery. AC Motors are smoother and are powerful. The basic operation principles of magnetism are being used in these motors. A coil of wire along with a pair of magnets surrounds a shaft form the main components here. On being given AC current to the wire coil, it starts to act as an electromagnet creating a magnetic field. AC motors are divided into two categories namely asynchronous motor (induction motor) and synchronous motor (PM motor).
AC Induction motors are a preferred choice for electric vehicles due to the evolution of Speed Control using Power Electrons Components. They are cost-effective, reliable, and easy to control.
The synchronous motors, the rotating magnetic field make the rotor turns in sync, unlike an induction motor where the speed of rotation of rotors is less than that of the magnetic field. These are more efficient, have higher torque and power density also being compact and lighter in weight.
The Permanent Magnet Reluctance Motors
The permanent magnet motors are pre-excited from the magnets, giving slightly better efficiency as compared to the perfect flux regulation provided by AC Induction motors. With these capabilities, both the setups make it a good choice for variable speed drive single gear transmission as drive units in EVs.
The permanent magnet motor offers better cost optimization achieving targeted range and performance. The average discrepancy in very well suited for the case of stop and go traffic.
The factors that govern the life expectancy of EV motors include:
• Unexpected load changes
• Fluctuations in input power
• Improper installation of the machine
• Different environmental factors like humidity, temperature, etc
However, the lifespan of an electric motor can last anywhere between 15 to 20 years, provided it is used within specified values and normal operating conditions.
How to Maintain Electric Car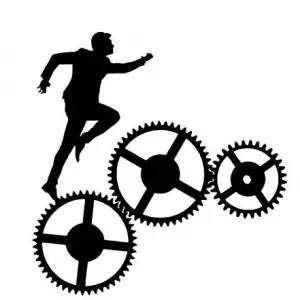 Owing to the progress in the field of motor analysis, certain tools/devices have made it much easier to make critical maintenance repair decisions while simplifying the methods. Electric motors aid in propulsion by converting electrical power to mechanical forces. Though proper calculations of forces like speed, torque, mechanical power, etc provide a great deal of information indicating the poor performance of an electric motor.
Let's see what are the effect of various factors on the electric motors in an EV.
THE IMPACT OF TORQUE
Torque is the amount of rotational force generated by a motor characterizes instant mechanical output. Efficient torque monitoring can predict the condition of the motor including the load. When running under specified torque limits, the motor offers smooth, reliable, and cost-efficient performance.
POWER QUALITY MATTERS A LOT
Irregularities can cause critical damage to the motor of an electric vehicle. These include unbalance, harmonics, transients, etc. Unbalance is subject to both current and voltage, often leading to burnt windings and higher motor temperature. Harmonics can create a distortion of both current and voltage causing motors to overheat or even motor failure. Transients lead to damaging of motor insulation and tripping of overvoltage circuits.
Mechanical overload stresses motor components like insulation, couplings, bearings, etc, resulting in a dip in the efficiency as well as premature failure. Thus efficiency and energy consumption can be regulated by identifying and repairing faulty or poorly performing motors.
KEY CAUSES OF MOTOR FAILURE
Motor failure can be delayed to a great extent if properly maintained. If not properly maintained, motors are prone to breaking down more frequently than expected. Proper understanding of motor behavior and maintaining it enables the motor to attain its maximum possible lifespan. Let's have a look at such key causes.
CONTAMINATION
Chemicals, dirt, and dust act as contaminants that are the major causes of motor failure. Foreign particles inside a motor deteriorate bearing balls and raceways, causing more wear and vibrations to an extent that it blocks the cooling fan limiting its ability to regulate temperatures causing overheating issues.
OVERHEATING
Overheating in electric motors leads to insulation failures. Probable causes are high temperature operating environment or poor power quality resulting in frequent breakdowns.
VIBRATION
Premature failures are a very probable result of unwanted vibrations in a motor. Often caused by the faulty placement of motor on unstable or uneven surface or due to corrosion, misalignment, etc, these vibrations significantly lower the lifespan of the motor.
LOW RESISTANCE
Degradation of the windings' insulation due to physical damage, corrosion, and overheating, etc are the causes of low resistance in motors, resulting in improper isolation between motor windings or conductors making way for short circuits and leakages, hence motor failures.
ELECTRICAL OVERLOAD
Excessive current flow through the motor windings exceeding the safety/efficiency ratings results in electrical overload. Lower supply of voltage results in excess current to be drawn in motor, in an attempt to maintain its torque. Excessive voltage supply and conductor short-circuit add to the factors that cause electrical overload.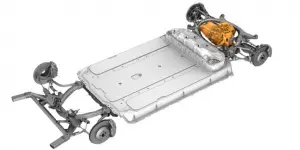 Conclusion
These factors decide how well the electric motor should be performing at the same time maintain its good health and adding years to its working lifetime. Well under test conditions the lifespan of an electric motor can last anywhere between 15 to 20 years, provided it is used within specified values and normal operating conditions. In terms of miles tests have concluded that they can go upto a 400000+ mile range in their lifetime. Claims have been made that the PMSRM Unit drive in Tesla have passed the 1million mile test.