Tesla is making waves in the world of electric vehicles, and their Model 3 has recently become incredibly affordable. If you're thinking about giving it a shot, here's what you should know beforehand.
When the first Tesla Roadster was released in 2008, it cost more than $100,000.
However, after more than a decade and numerous rounds of recent price decreases, a Tesla is now a more accessible option for anyone shopping for a new vehicle. But is it worthwhile to purchase a Tesla?
It started with a significant price cut in early January, followed by some minor price adjustments, the most recent of which came in February for the Model 3 and Model Y, and last month for the Model S and Model X.
We believed Tesla would stop lowering costs, but the carmaker dropped prices across the board. Furthermore, Tesla is lowering Model 3 and Model Y prices in the United States, and not by a little margin.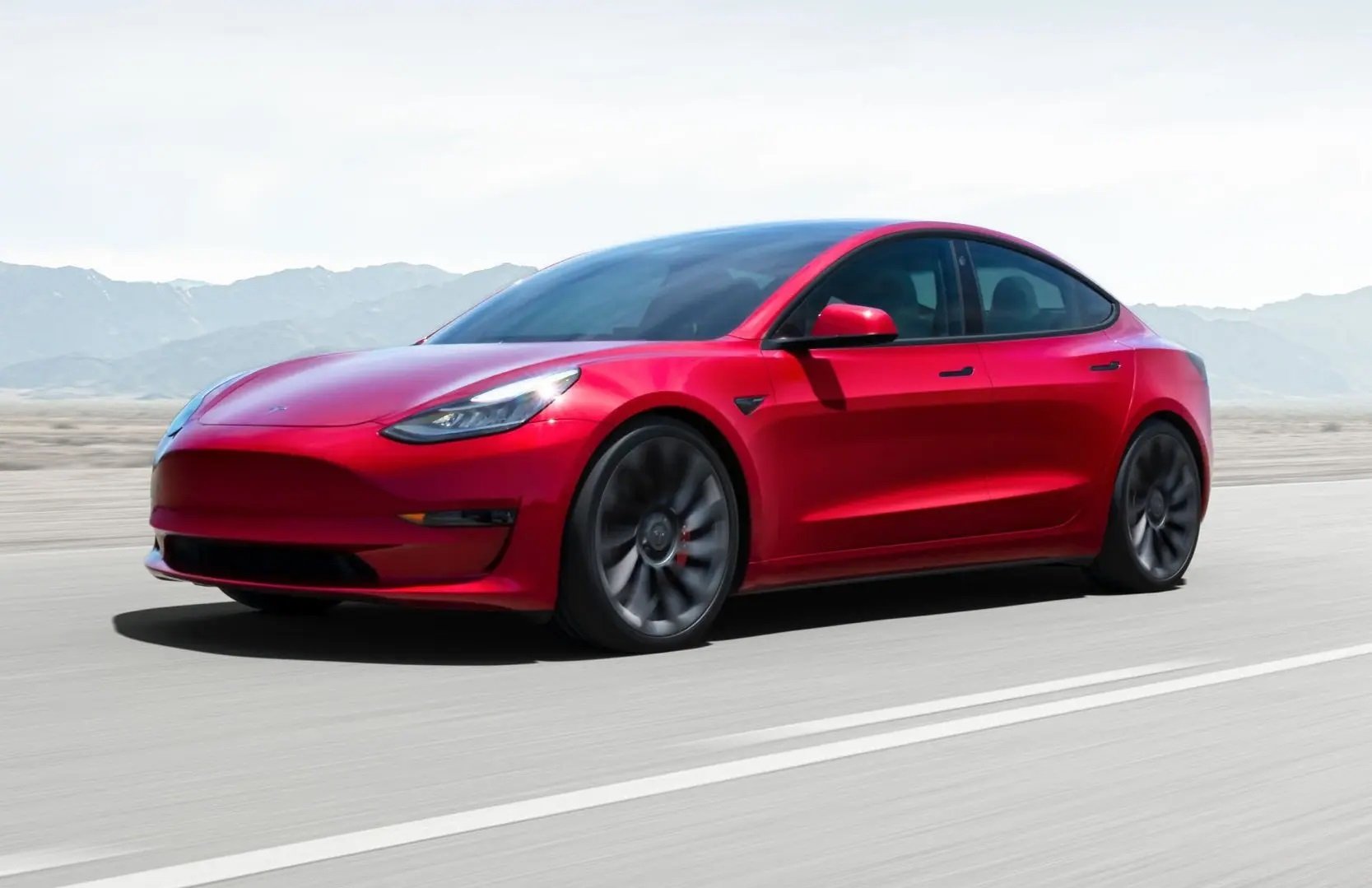 How Much Does the Model 3 Cost in France?
Tesla plans to stay the leader in electric vehicles, and the discounts continue even as the third quarter begins. The company did a 1,260 euros markdown on Model 3 RWD models that are immediately in online stock. This takes the total selling price, bonus, and reduction, to an attractive 35,730 euros.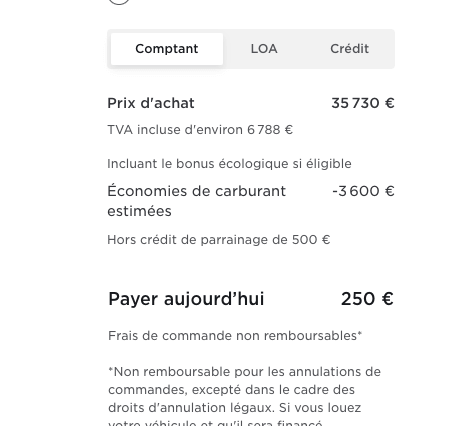 This is a more than appealing offer for an electric car with a WLTP range of 510 kilometres. With a 500-euro sponsorship discount, the price decreased to 35,230 euros, the lowest price for a new vehicle of the brand in France as of now.
As Tesla's price drops continue, the business has issued a public statement explaining the situation and how it has been able to pull it off. According to the company:
"Our mission is to accelerate the transition to renewable energy. Our masterplan has set a clear pathway to achieve that mission: the transformation of cost-intensive small-series products to cheaper mass-series vehicles."
Tesla has witnessed an increase in demand since lowering its prices. Other automakers have been obliged to try to lower their pricing as well. The situation is different, though, because most rely on franchised dealerships.
Furthermore, Tesla has been producing purely electric vehicles for years and has considerably scaled its business model and increased its profits. Meanwhile, many other automakers that are just beginning to transition to EVs are still losing money on the technology.
Is a Tesla Model 3 Worth the Investment?
The quick answer is that "it depends". The amount of money you'll save or spend by switching to a Tesla will depend on your specific scenario. The Tesla Model 3 is significantly less expensive than the other Tesla models, with prices starting under $40,000. Furthermore, recent price reductions on the most expensive trims make them more affordable.
However, Tax credits for qualifying EVs should also be considered while deciding whether to purchase a Model 3. Furthermore, you can get a good deal from the discounts that are available in the specific "Vehicles Available" section, primarily near the end of the quarter.
Is Model 3 a Good Deal in the US?
If you need a Tesla Model 3 right away and can afford it, the answer is yes. Tesla is missing out on the 2024 ecological bonus for vehicles created outside of Europe, as is the situation with the Model 3, which is manufactured in China's Shanghai Gigafactory. This means you won't get the subsidies available in Europe which makes Tesla cars an attractive proposition in the US.
But if you don't want the car right away, and if the purchase is not time-sensitive, prices may fall further. This trend, which began towards the end of 2022, may continue in the next months. Tesla has lofty goals for this year, including selling over a million automobiles.
Finally, we need to keep a watch on the Tesla Model 3's future advancements. In fact, Tesla is predicted to turn on various aspects, including Hardware 4 and restyle the Model 3. The new Model 3 will also have matrix LED headlights in all trims, similar to those found on the Model S and Model X, ventilated front seats, and Hardware 4, a computer and sensor suite with additional cameras to improve vision capabilities.
Further, it will come equipped with the latest version of Tesla's Autopilot computer, known as HW4, as well as improved cameras identical to those found in the Model S, Model X, and Model Y. One notable component of the future Model 3 is reported to be a front bumper camera.
So if the need is not urgent, wait for the new version of the Tesla Model. Catch more things about it here.
Conclusion
In all, Tesla has done a dramatic price reduction across markets to not only increase demand for its vehicles but also to expand its market share as competition has increased.
The price reductions are a one-of-a-kind opportunity since Tesla has the sole power to affect demand by reducing price points. Legacy automakers are still mostly based on a dealership model, and Tesla is the only company that can regulate prices from an executive level.
While the price cuts are a significant indication of the automaker's impending sales surge, analysts have stated that the reductions will have an impact on Tesla's profitability.