Tesla CEO and multi-billionaire Elon Musk has dropped a hint regarding the establishment of the next Gigafactory in Asia and there is a possibility that it would not be in China.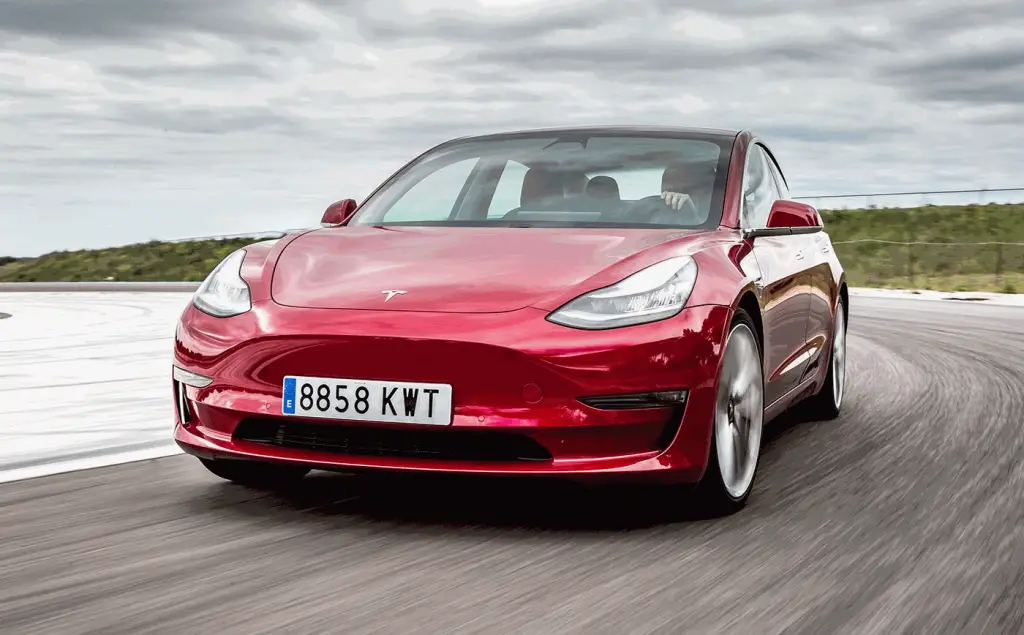 Tesla Model 3 to arrive in India soon, says Elon Musk
Earlier, Elon Musk also hints next Gigafactory will be in Asia
When Musk was asked on twitter whether there are plans for the expansion of Tesla's Gigafactories outside of China, he replied "Yeah, but first we need to finish Giga Berlin and a second US Giga to serve the eastern half of North America," he tweeted.
Yeah, but first we need to finish Giga Berlin and a second US Giga to serve eastern half of North America

— Elon Musk (@elonmusk) July 5, 2020
This is potentially great news for India as with India benefits cheaper investment costs and a transparent shipping route for the foreign market. Musk has also shown interest in setting shop in the country in the past.
While replying to the query asked by a user who has booked Model 3 over 4 years ago, The Tesla CEO replied that Tesla Model 3 will soon arrive in India.
Sorry, should hopefully be soon!

— Elon Musk (@elonmusk) July 10, 2020
Future plans of Tesla
However, Tesla's CEO has made it clear that only after the completion of the gigafactories in Berlin and in the central USA, the company plans on expanding further in Asia. Elon Musk is being extremely ambitious with Tesla and has set an impressive target to deliver 1 million electric vehicles per year in the coming years. The EV company is constructing many factories across the globe for two reasons.
The first is to simplify the production process: Musk explained in February this year that a factory on each continent would mean cars could reach consumers faster, thus reducing the lengthy waiting periods since cars would have less distance to travel between the factory and the final consumer and each facility could focus on meeting legal criteria for fewer territories. The second is it increases production, reaching closer to "terawatt-hour" battery production levels that Musk said in July 2019 will "really make a fundamental shift in the world's energy usage."
Asian Expansion
Even though India seems like a good choice for expansion, South Korea and Japan top the list and has a better chance, as they have a much more developed economy, infrastructure and a solid domestic market. India isn't exactly leading the charge when it comes to the adoption of EVs as a mass consumer product, the country seriously lags behind in the number of charging stations and an electrified network is non-existent. Due to these challenges, EVs as of now are sold extremely small numbers in the country, this however hasn't deterred manufacturers from introducing their electric cars in India. One of the biggest players in the Indian Automotive market Hyundai launched their EV Kona last year and has met with positive responses.
When did this change? Before India was too expensive a market to enter. https://t.co/84t8ZvNqQA

— ? ?????, ? Antifa Supersoldier (@ex_Tesla) July 10, 2020
The Gigafactory 3 set up in Shanghai China is Tesla's only Gigafactory that is currently operational. The facility is humungous and spreads over an area of 9,300,000-square feet facility and it is currently used to produce Tesla Model 3 sedans. Tesla also plans to expand its model lineup in China by producing a locally built Model 3 sedan with a longer driving range. Further, the company also aims to produce its new Model Y crossover from this facility as well. The demand for electric cars in China has grown exponentially and is now one of the largest consumer markets in the world. This demand is partly due to the growing environmental concerns especially in China where rapid industrialization has caused widespread pollution and serious environmental damages.
Outside Asia
Elon Musk recently visited the United Kingdom and this has given rise to speculations that the Tesla Chief is looking for a location to set up the company's second facility in Europe. The first one, located in Germany, is under construction and has been a matter of concern for the German automakers as they have been a bit slow in the transition to mass EV production. The German plant is a high priority project for Elon Musk and Tesla plans to build 500,000 electric vehicles a year at the new factory on the outskirts of Berlin. Even in the United States, Elon Musk in true Elon Musk fashion has people guessing the location of the new gigafactory.
The company has filed an application inside an Austin-area school district in Travis County seeking a tax abatement, this has created speculation that the new Gigafactory's location will be in Austin. In March this year, the Tesla boss had announced that Tesla has begun probing for sites to produce its Cybertruck, which is still in its development phase and Model Y crossover for customers on the East Coast of the United States.
Recently, Tesla has claimed that it delivered 90,650 vehicles in the June quarter. It achieved this number despite its Fremont, California-based factory being shut down owing to Covid-19 lockdown for the most part of the quarter. Tesla delivered 80,050 Model 3s and Model Ys in the quarter and 10,600 of its Model S luxury sedan and Model X SUVs.