David Alford from Fresno, California witnessed his Tesla crash into a pole while using the Smart Summon feature. He was showing this feature to this son. As the car was parked into a parking spot, it was supposed to pull forward on its own and turn to the right. But surprisingly it went to the left and crashed into the pole. The Smart Summon feature works like a personal valet mode but without anyone driving the vehicle. This feature has been rolled out on a subscription basis about a month ago. The owner has to hold a button on the Tesla app and the car will automatically drive to the owner at a set speed limit. This was Alford's second time using the feature after purchasing the subscription.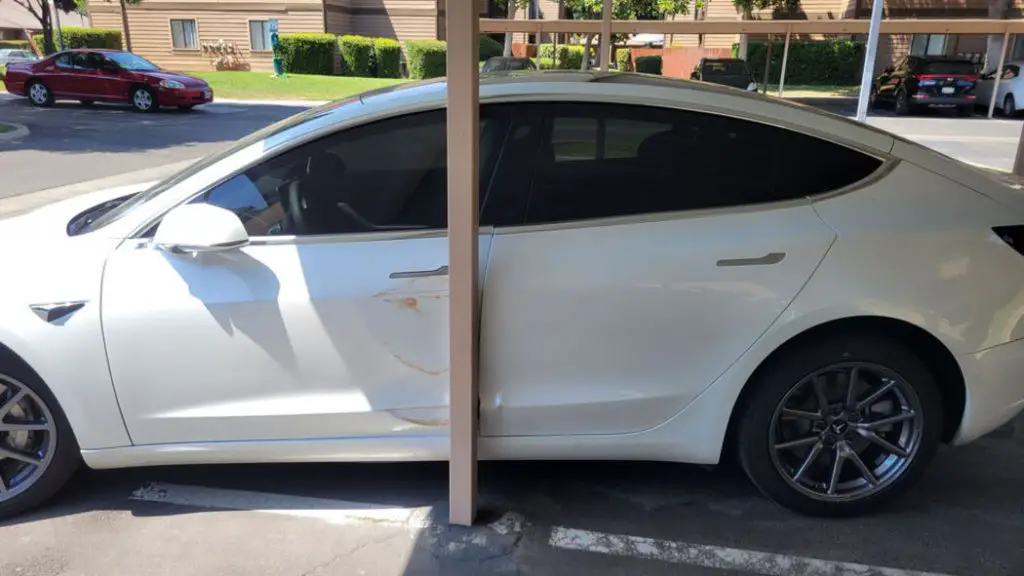 Tesla Model 3 Crashes Into Pole While Using Smart Summon Feature
What Alford has to say
On Monday, July 19th, Alford was showcasing this feature to his 5-year-old son.
"When I pressed the button it told me that it was going to come out and go to the right," said Alford. "But instead, it ran into the on the left side. It was supposed to go north and it went south."
Alford is a software developer and a huge Tesla fan.
"I really like the company a lot," said Alford. "This type of stuff intrigues me, I really like it but I just don't like their response, I think they should be better about their customer service.
After this happened he took his car to the service centre at Fresno.
"I explained the situation and then he asked me if I was inside the car while it was operating." said Alford, "I said no and he said, well it's a beta software, and pretty much we can't do anything about it and we're not going to do anything about it."
After Alford tried filling a service request.
"I got a response that to look over driver responsibility in the driver's manual," said Alford.
His insurance said that they'll only cover it as a collision.
"I don't want that on my insurance being that I was driving the car," said Alford. "I feel a little helpless, I mean, it's fun software you know, it's this new thing that's happening that's too unpredictable to be given to the public in that stage, especially with a 2,000-pound car."
Before taking the matter further Alford is waiting on a response from Tesla's legal team and also an estimate on the damage caused. He thinks Tesla should cover the cost of the damage as he feels let down by the company he really looks up to. He also warns drivers not to use the smart summon feature.
Our Opinion
We think Tesla should cover the costs associated with the damage done to Alford's Tesla. This software is in beta which tells us Tesla is aware it's not fully ready. Tesla rolled out the beta update to all users only to make its software better. The more people use it the better it gets.  Any incident should be handled by Tesla without charging the customer as it's a 'beta' software. This happened due to the software provided by the car's company and the owner had no role to play.  If Tesla knew about the bad effects this beta feature can cause they should have not provided it to the public until it has reached its stable release. Then the case could have been totally different.