A Tesla Megapack caught fire at an upcoming power project in Australia during testing. The Tesla Megapack is the largest battery pack offered by Tesla as an energy storage solution. The energy produced by solar or wind turbines can be stored in the Megapack.
Tesla Megapack Battery Unit Burst into Flames During Testing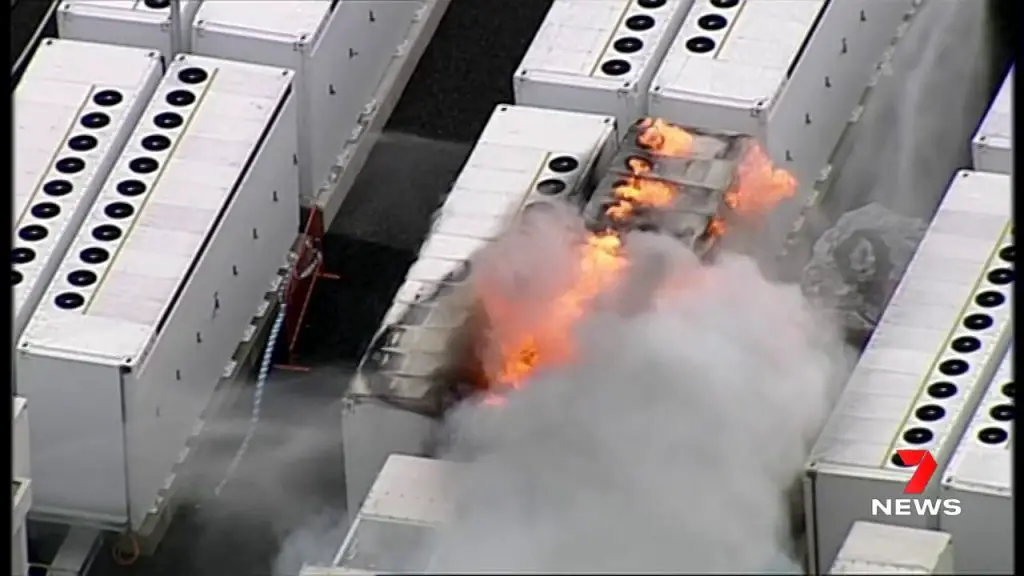 The battery pack was on fire for four days. After which the authorities managed to extinguish the fire. It took them 150 firefighters and 30 firetrucks to extinguish the fire. The battery pack was at the Victorian Big Battery project. 210 Megapacks in total are in the project. The fire had started on Friday morning. The Country Fire Authority (CFA) said that the fire was under control by Monday afternoon at local time.
Firefighters "found a 13-tonne lithium battery inside a shipping container was fully involved, " the CFA said. "Firefighters haven't found any more fires at the project. A smaller number of firefighters and fire trucks from CFA will remain on the scene for the next 24 hours as a precaution in case of a reignition. They will continue to take thermal temperature readings two-hourly to monitor damaged units."
"There was one battery pack on fire to start with, but it did spread to a second pack that was very close to it," Ian Beswicke, CFA incident controller and a district assistant chief fire officer.
"The plan is to keep it cool on the outside and protect the exposures so it doesn't cause any issues for any of the other components in the power station," Beswicke added.
Neoen, the Frech renewable energy giant who is installing the plant said in a statement that the battery plant is on track. The plant was announced in 2019 and will be operational by the end of 2022.
"The site has been disconnected from the grid and there will be no impact to the electricity supply," said Neoen Managing Director Louis de Saumbucy.
The battery pack comes pre-assembled and pre-tested from the Gigafactory. This includes the battery modules, bi-directional inverters, a thermal management system, an AC main breaker, and controls.