Day by day, a number of automobile brands have begun electrification. With a number of countries planning to ban combustion vehicle sales in a decade or so, companies have started to adapt to this revolution in the industry. Most of the European companies already have begun working on electric mobility, and Rolls-Royce is the newest entrant. The British luxury car manufacturer confirmed that it is working on an all-electric car called Silent Shadow. Rolls-Royce had sold the Silver Shadow model from 1965 to 1980, and they are going with a similar name for its electric debut.
Rolls-Royce First-Ever EV 'Silent Shadow' Could Come With 120 kWh Battery Pack & 400 Miles Range
Rolls-Royce CEO Torsten Mueller-Oetvoes, however, did not reveal any potential timeline for the vehicle:
"That is still a secret, But it will of course obviously be a brand-new Rolls-Royce, rest assured."
Why an Electric Vehicle is an Advantage for Rolls-Royce
Many petrolheads hate the very idea of electric mobility, and the main reason is the sound. For those accustomed to the melody of an IC engine, the electric whine from the motor is like a wailing banshee. Of course, you wouldn't want that sound to come from a Ferrari. But this is where Rolls-Royce has an advantage.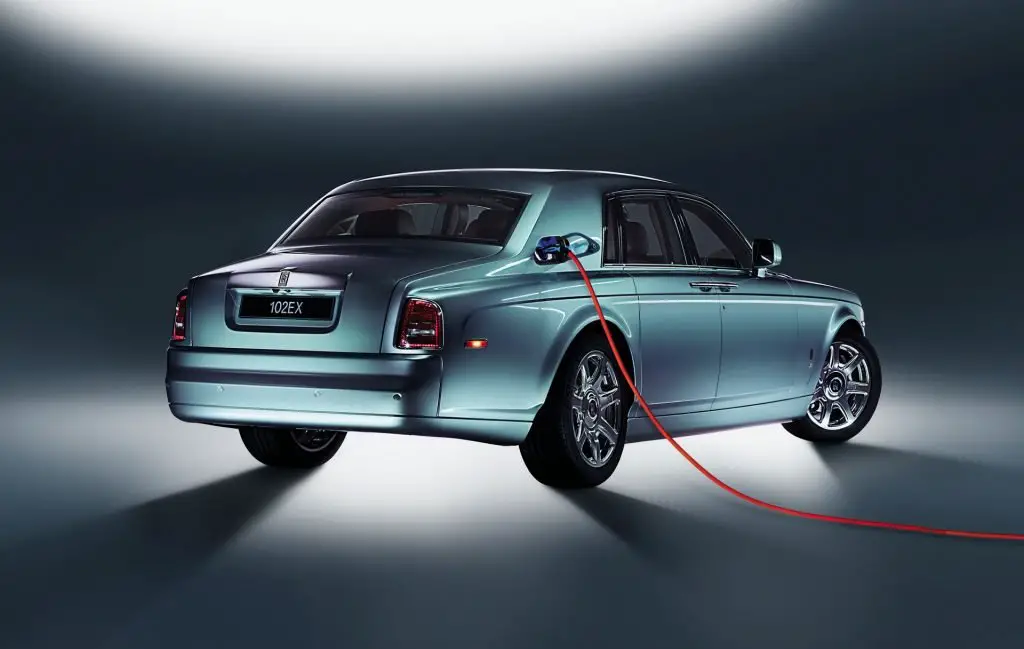 Being a luxury car manufacturer, Rolls-Royce has always prided itself in making silent cars. Even the most powerful of engines from the British brand purr along as silently as possible. Mueller-Oetvoes said the quieter tones of Rolls-Royces work well with battery power:
"Electrification fits perfect with Rolls-Royce — it's torquey, it's super-silent. We are not known for roaring loud engines and exhaust noises whatsoever, and that is a big benefit."
While the pandemic suppressed vehicle demand in many regions, Rolls-Royce's production run is booked out for the year. Orders started to rise strongly from the fourth quarter of last year as the pandemic unleashed a free-spending attitude.
What to Expect from the Silent Shadow?
The Silent Shadow will most likely ride on the Phantom's platform. The company, being a part of the BMW Group, will develop this vehicle alongside BMW's i7 electric sedan. Like the Phantom, the Silent Shadow will be a large sedan, and will most probably house a battery in excess of 100 kWh. The BMW i7 may have a capacity of 120 kWh, so it is easy to assume that Rolls-Royce will use the same pack. This would indicate a range of 400 miles (644 km) possibly.
If the Silent Shadow shares the powertrain with the i7, then it may get a power output of 640 hp. This is more than what the Phantom gives through its twin-turbo V12 engine (563 hp).
Our Opinion
Just as CEO Mueller-Oetvoes mentioned, the move from combustion to electric vehicles will probably easier for Rolls-Royce. The company is all about providing a smooth and silent ride, and an electric version will serve them well. The timeline, however, hasn't been announced. So if the Silent Shadow is still a few years away, it will most definitely have some competitors by the time it hits the market.