Just hours before the launch of the much-awaited Lucid Air, the California-based company announced their price ranges for the sedan that is supposed to give Tesla sleepless nights. In a press conference earlier today, the company announced that the Air model will be available in three main variants, with a fourth variant in the design phase. The topmost variant, named as Dream Edition, will cost $161,500 after federal tax credits and will be their premium model.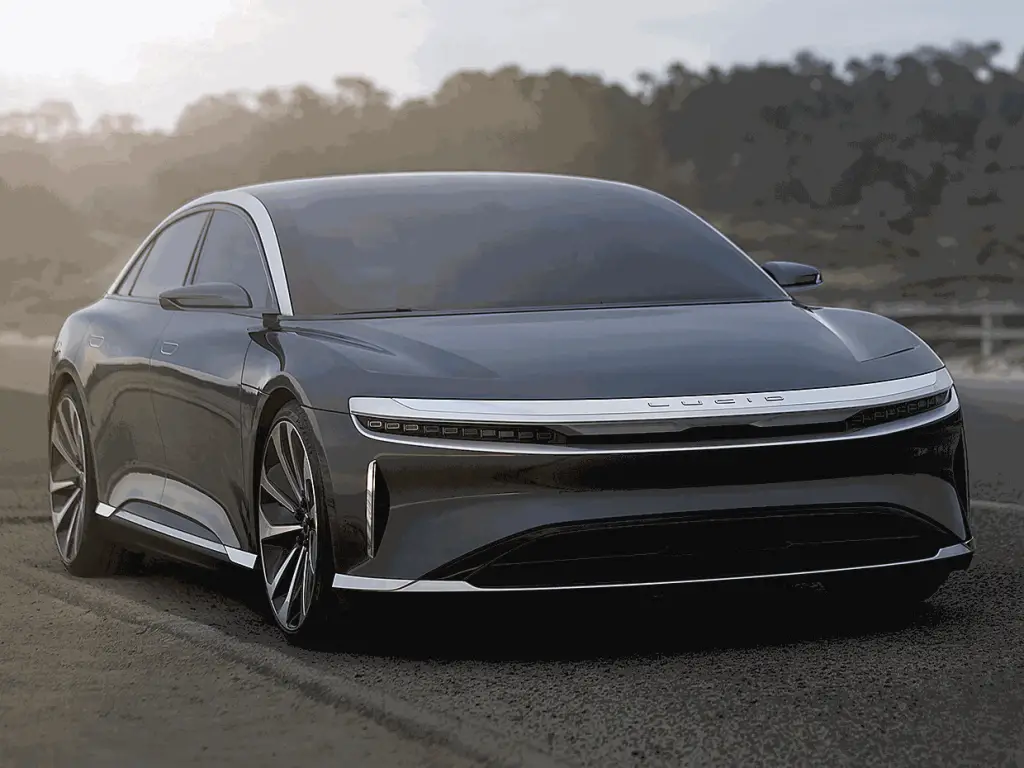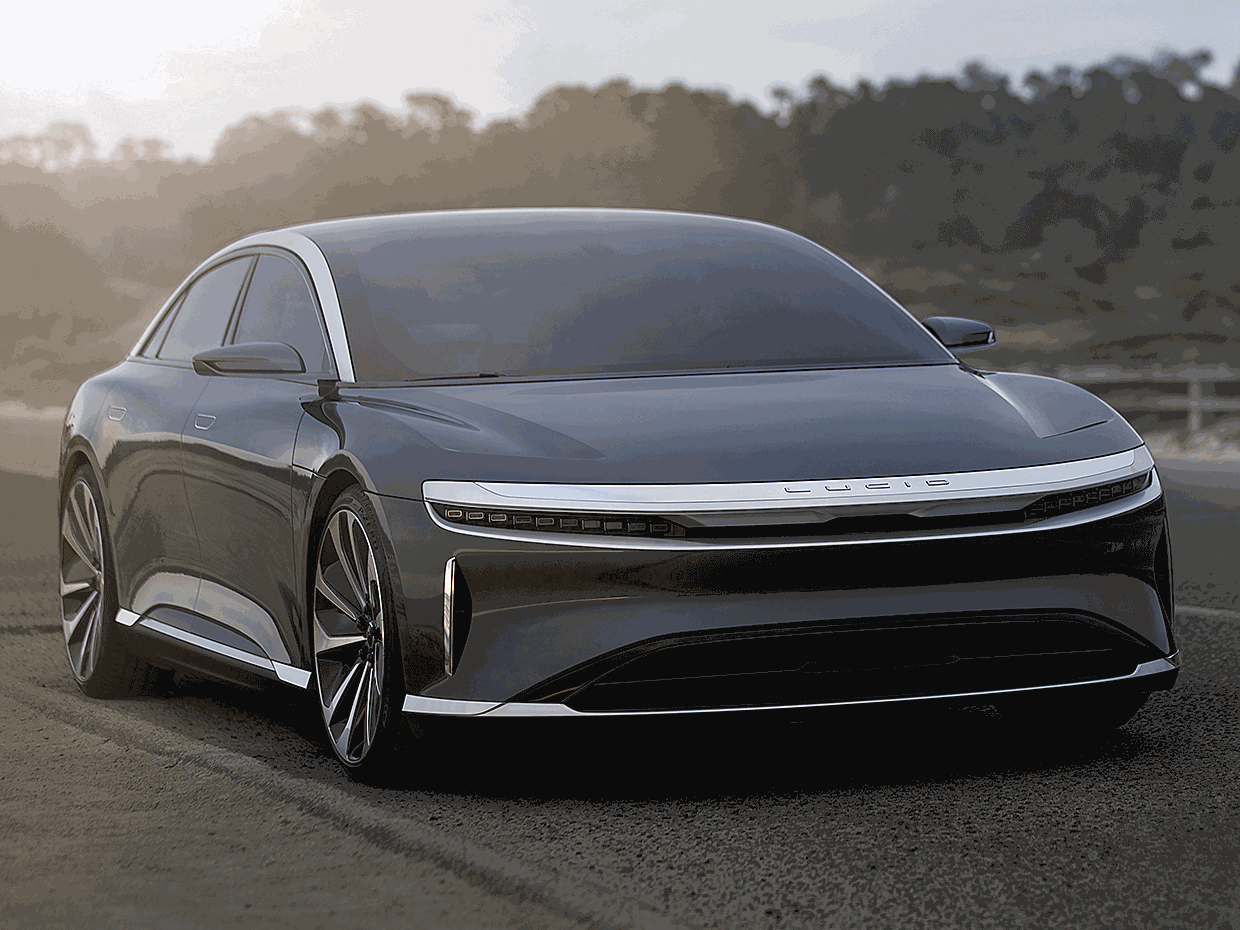 Lucid Air Pricing And Specs Revealed – A True Tesla Model S Competitor
Moving one step lower, the Grand Touring Edition will cost $130,000 approximately, while the Touring Edition is slated for a late-2021 release, costing a little less than $100,000. Lucid Motors have also revealed that a sub-$80,000 variant will also be available, but not right away. With a number of impressive specs and tests reported in the weeks leading to the launch, experts had predicted that the Air will cost around $150,000.
Taking on Model S
Right from the unveiling of the sedan by Lucid Motors, it was expected that there would be a competition between the Air and Tesla Model S. While the Tesla is less expensive than the Air as it stands, Lucid's performance-focused powertrain and battery capacity has baffled many. The interesting point to be noted in this battle is that the man behind the reconfiguration of the first prototype of the Model S is now Lucid Motors' CEO – Peter Rawlinson. The British engineer based in California was responsible for working on the first version of the Tesla Model S from 2009 to its initial launch in 2012.
To get a rough idea of the competition between Lucid Air and Model S, here's a basic specs comparison:
| | | |
| --- | --- | --- |
| Specification | Lucid Air | Tesla Model S |
| 0 to 100 kph timing | 2.5 seconds | 2.6 seconds |
| Top speed (kph) | 320 | 260 |
| Max Range (across variants) | 832 km | 647 km |
| Battery Capacity | 113 kWh | 100 kWh |
| Quarter-mile timing (400 m) | 9.9 seconds | 10.4 seconds |
| Autonomous Features | Cruise control, lane assist, self parking, autonomous braking | Autopilot mode, lane assist, longitudinal control |
| High Voltage System | 900 volts | 400 volts |
The 2020 edition of the Model S costs significantly lower for both variants that they offer – Performance ($94,990) and Long Range Plus ($79,990). Tesla has always given a slightly cheaper alternative for electric vehicles in any segment, and the Model S is no exception. But with some significantly better specs like range, speed, and luxury, the Lucid Air, be it the Dream Edition or the Grand Touring Edition, might just be worth it. Consisting of an unprecedented 900-volt system, the Air is supposed to deliver peak performance with maximum efficiency, as Lucid takes the stage against the best in the business. Obviously, a lot depends on the actual performance of the Lucid Motors models, as most of the specs provided by companies are for a certain set of conditions. Reliability is a major issue when it comes to electric vehicles, and the first few months after the Air starts getting delivered will be an acid test for Lucid.
Lucid has been working on the Air for quite a bit of time now. Unveiled in 2016, the Air has gone through a rollercoaster design process, with Lucid having changed a lot of components from the first iteration. While many are saying that Lucid might be dreaming a bit too much with the Air, but the fact remains that it has records for the longest EPA-tested single-charge battery range (517 miles/832 km) and fastest quarter-mile timing (9.9 seconds) in the past few months. Any doubts regarding their battery technology will be quashed by the fact that Lucid has supplied batteries to all teams in the 2018-19 Formula E season.
An impressive in-house powertrain design consisting of a single motor (rear-wheel drive) as well as dual-motor (all-wheel drive) will churn out more than 1000 horsepower. Designed to be as luxurious as the level of Mercedes S-Class, it consists of ample room for passengers and luggage. A stylish exterior design means that the Air is bound to turn plenty of heads. Perfectly calibrated air springs, advanced damper technology, and a low center of gravity ensure smooth handling along with the corners. If first impressions count, Lucid Air will definitely attract lots of customers.
The EV Competition
Tesla has been the leader of this sector for quite some time now. Impressive hardware, constant updates of the software, low pricing, and a well-structured charging station architecture are some of the major factors for their success. With Lucid having promised over-the-air software updates for Level 3 autonomy in the future, many of these Tesla strongholds will get challenged. Of course, Lucid has no intention of being labeled as the 'Tesla killer'. In fact, Peter Rawlinson mentioned that they want to work hand-in-hand with Tesla in a bid to take the automobile industry to a more environment-friendly future, while also delivering some thrilling performance features. Luxury, class, performance, and autonomy in the world of electric mobility are in for some major reforms, as the world witnesses a technological battle between Tesla and its newest competitor.