China is the biggest market in the world. Due to this, there are a lot of companies that are trying to sell their products in the Chinese market. It is not easy to be able to sell products in the Chinese market. This is due to the insular policies of the Chinese government. Indigenous car makers have a majority market cap in China. Chinese government funds these companies to produce and sell electric vehicles.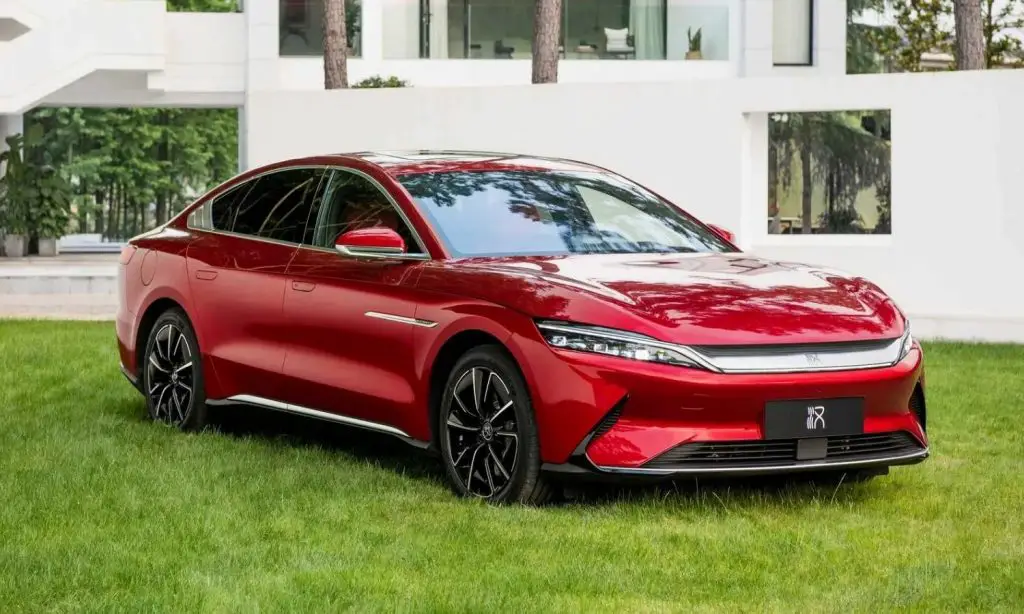 Chinese automakers push for electrification of the automotive industry
Chinese Communist Party (CCP) has given incentives and subsidiaries to electric vehicle companies. BYD is the largest electric vehicle company in China. It produces various types of vehicles. BYD is headquartered in Shenzhen, Guangdong. Wang Chuanfu founded it in February 1995. It has two major subsidiaries, BYD Automobile and BYD Electronic. BYD is similar to Volkswagen. It has a lot of brands under its purview. BYD is an acronym for 'Build Your Dreams'.
BYD electric vehicles
BYD offers electric vehicles which are cheaper. The company can achieve this feat due to its low-cost R&D strategy. Most of the public bus networks in China are utilize BYD buses. Control centers command these buses while they commute. Control centers have access to all the data from the bus. State of Charge of the batteries, location of the bus, live video feed of the driver are all visible to the officer in the control center. Due to this, operators can prevent accidents and spot and repair breakdowns easily. Currently, BYD is dominating the Electric bus segment.
The company has made its buses to be cost-effective, reliable, and highly efficient. Therefore, various countries are seeking these buses for their own electric public travel. Currently, these buses are sold in Europe, America, India, and Africa. The only credible competition for these buses is nowhere close to production. The competition is Arrival, a company based in the United Kingdom.
BYD has built a city within a city. That is, the company has built a factory that is a size of a city. This Mega factory manufactures all the components BYD requires to manufacture its electric vehicles. Due to this capacity of the factory, the cost of manufacturing electric vehicles has dropped for BYD. This has enabled the company to produce cheaper electric vehicles. Consumers are more likely to buy such vehicles in China. Therefore, China has 44% of the world's electric vehicles.
BYD produces buses, trucks, light pick-up vehicles, SUVs, hatchbacks, sedans. Thus, BYD has its presence in almost all of the electric vehicle segments. Even though BYD has a presence in all the segments we hardly see its cars outside China. This might be due to the bad name of Chinese products in the international markets. Due to this BYD, trying really hard to improve the quality and reliability of its vehicles. Furthermore, it is also mending the damaged image of Chinese goods in the market.
The company has a state-of-the-art R&D facility. It has recently developed a blade battery that is super thin and highly safe according to the tests performed in the BYD R&D facility. BYD uses its proprietary electric platform as a base for its electric vehicles. Recently, it signed a contract with Japanese automaker Toyota to help them manufacture electric vehicles using this electric vehicle platform.
As of 28 Aug, we delivered ca. 300 #Han units in Beijing, >2K in #China, #BYD on Han Aug deliveries.
Currently, orders at >30K, 3K in Beijing, buyers wait 2-3 months for the car. Sep production to be 4K, while Oct-Dec should go up 50%, 8K -10K units/month by 2020 end, BYD added. pic.twitter.com/33FipwY4Hx

— Moneyball (@DKurac) September 2, 2020
In the factory in Shenzhen, 1000 workers work on 400-500 cars per day. The production line of BYD is a wonder on its own. It is highly efficient. A vehicle is assembled in under an hour from shell to the final product. Due to this amazing feat, BYD was able to sell almost 250,000 cars in 2019. This number is 207% more than the 2018 figures.
Unlike what people are used to from the Chinese market, BYD cars are well designed and not at all generic. The cars released by the company are sporty, futuristic, and in some cases aggressive in design. BYD has tried to build its own design profile and not imitate the Western or Japanese automakers.
The company launched its own electric taxi fleet which has a similar structure to its bus fleet. BYD has made these small electric vehicles specifically to be taxis which have all the characteristics of a good taxi. For example, the driver seat is very comfortable for long drive times, there is ample storage space. the driver also has a dedicated lunchbox compartment which is a really considerate addition to the car from BYD.
Recently, BYD launched its sporty new sedan the BYD Han. It is a top-tier electric vehicle in the Chinese electric vehicle market. The interior of the vehicle is comfortable and classy. Furthermore, the car is a pleasure when it comes to driving. Many more vehicles from BYD are available on the market. The BYD Han has a range of 605 kilometers or 376 miles which is better than some of the so-called well-made European and American electric vehicles. BYD also manufactures and operates electric vehicle chargers and charging stations in China. This makes BYD a monopoly in China and it is very difficult to compete with them due to the support they have from the Chinese government.
Our Thoughts
BYD is accelerating the deployment of electric vehicles in Chinese as well as global markets. The adoption of electric vehicles is a top priority for China as the country has high levels of air pollution. Moreover, the country is dependent on other nations for oil which it considers as a security risk. BYD is helping China clean up its air and convert to a more sustainable and eco-friendly method of transportation.