With a $2,000 price reduction on the Model 3, Tesla has made its EV more accessible to a wider audience. The base cost now stands at $39,990, positioning it as an appealing option. Even dipping below the average price of a brand-new car.
This jaw-dropping price reduction is sure to attract consumers who have been eyeing the switch to an electric vehicle.
However, it's important to keep in mind that while the Model 3 is now more budget-friendly, there are still other contenders in the EV market. Think Chevy Bolt EUV, Mazda MX-30, Hyundai Kona Electric, and Kia Nero EV, which come in at an even lower price range. But who are we kidding when we talk about the Tesla buzz?
So the question is genuine, should you wait for Project Highland or is it the right time to buy a Tesla?
Let's dig deeper to analyze the recent price cuts and potential launch of an upgraded Model 3 in the upcoming months.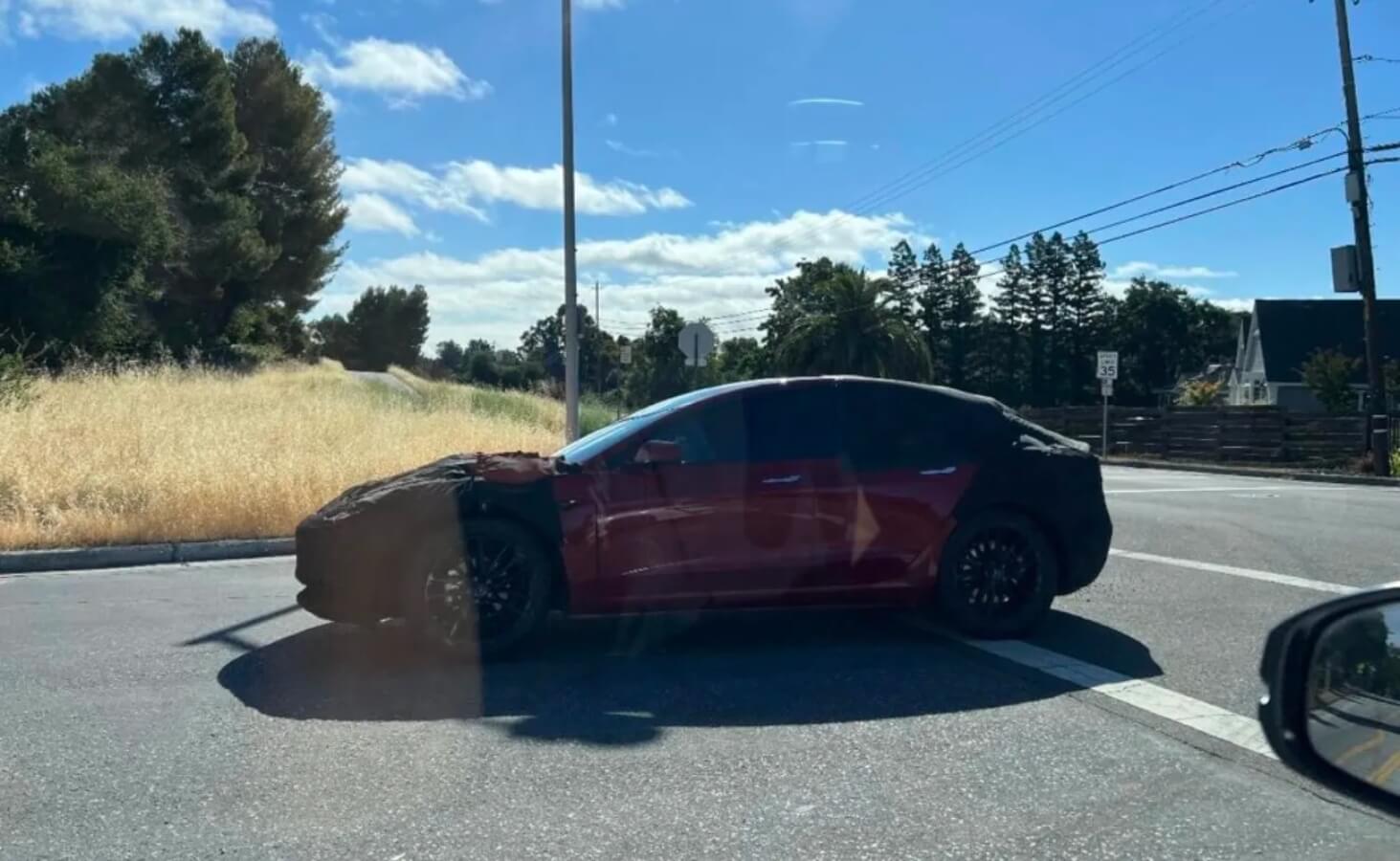 Should You Buy Model 3 Now or Wait for Highland?
Exciting developments are on the horizon as Tesla gears up to introduce a significantly enhanced version of the Model 3 in the coming months.
The question remains: Is it the right time to buy a Tesla Model 3, or should you wait for the Project Highland upgrade? The answer depends on your individual circumstances and preferences.
Buying Tesla Model 3 Now
Buying Now is a great option For those needing a vehicle immediately and incentives are a major chunk of their decision.
If you need a car urgently or want to take advantage of current incentives, now is a fantastic time to buy the Model 3. Tesla rarely offers discounts, and the significant price reduction may be a sign that the company is preparing for the Project Highland refresh.
Furthermore, the Model 3's base cost of $39,990, after a $2,000 discount, makes it a relative bargain compared to other EVs. It is now cheaper than the average price of a new car, making it a more affordable option for those looking to switch to electric vehicles.
Waiting For Tesla Model 3 Highland Upgrade
Waiting for Project Highland is indeed a great option for those wanting first-hand Performance experience or Potential Discounts on the Tesla Model 3 after the revamped Model 3 launch.
On the other hand, if you can afford to wait and are willing to pay a potentially higher price, waiting for the Project Highland upgrade could be a wise decision. Refresh-year cars often come with improved features and performance enhancements.
Additionally, once the Project Highland update is released, existing Model 3s may become even more affordable. Many Model 3 owners mistakenly believe that their cars will appreciate in value when the new version is released. However, Tesla's sales tactics suggest that the price drops are intended to encourage buyers not to wait. As a result, discounts for the current Model 3 may be even more substantial once the new version hits the market.
Tesla Model 3 Evolution
Tesla has undeniably been a pioneer in the electric vehicle industry, consistently pushing boundaries and establishing new benchmarks. The introduction of the Tesla Model 3 in 2016 marked a groundbreaking moment for the company.
This ever-so-popular vehicle garnered widespread acclaim for its minimalistic design, cutting-edge technological features, impressive range, safety rating, and so much more. It swiftly became the best-selling electric vehicle, dominating electric vehicle sales charts.
The popularity is such that there is always a waiting list for the EV and people do look forward to buying it when wanting a new car. The fact that Tesla managed to make record sales of Model 3 strategically slashing the price six times in the last six months, speaks volumes.
In a remarkable feat of production and sales, Tesla shattered records by manufacturing an astounding 479,700 electric vehicles in the second quarter of 2023, delivering an impressive 466,140 units.
With a cumulative production of 920,508 EVs in the first half of the year, Tesla is well on track to achieve its ambitious target of manufacturing 2 million electric vehicles by the end of 2023.
As anticipated, the Model 3 and Model Y, known for their popularity and affordability, constituted a staggering 96% of Tesla's production, while the flagship Model S and Model X accounted for a mere 4%
Nevertheless, after seven years in the market, the Model 3 is starting to show signs of aging.
Although it has been an overwhelming success for Tesla, the vehicle has not undergone any significant updates in recent times. However, there is promising news for enthusiasts eagerly anticipating a refreshed Model 3.
Speculations have arisen surrounding a secretive project known as "Highland," believed to be a comprehensive overhaul of the Model 3.
Project Highland: Tesla Model 3 Refresh
Interestingly, Tesla's strategic move to offer this significant discount at the start of a new quarter has sparked rumors of an imminent release of their highly anticipated Project Highland upgrade.
Sightings of test vehicles and reports of production and testing activity at Tesla's Giga Shanghai facility only add to the excitement surrounding this cutting-edge new design.
There is a strong possibility of the upcoming design and performance of the Project Highland EV would add another gold feather to Tesla's hat.
Despite its remarkable success, the Tesla Model 3 falls short in comparison to its sibling, the Model Y, when it comes to certain advanced features.
One notable absence is the lack of front and rear giga castings, as well as structural packs that enhance both performance and durability. These features, seen in Model Y, provide added strength and structural integrity to the vehicle. Also, while the Model 3 boasts a timeless and elegant exterior design, it has been overdue for a redesign.
As the electric vehicle market evolves, an updated exterior design could help the Model 3 maintain its competitiveness and appeal to an ever-growing consumer base.
Recent reports indicate that Tesla has been diligently working on a refreshed version of the Model 3, known internally as "Project Highland."
Insiders familiar with the matter have revealed that the objective of this project is to streamline the interior design of the vehicle, with a focus on enhancing features that Tesla buyers hold in high regard, such as the display system. Expected to deliver an array of exciting updates and upgrades, the upcoming refresh of the Model 3 promises to be out of the blue for Tesla lovers.
Expected Changes
Leaked information points to several improvements coming with the Project Highland update. These include:
Front and rear castings for enhanced performance and durability
Redesigned headlights inspired by the 2nd Gen Roadster
Ventilated seats for increased comfort
Second screen for rear seat passengers
Performance upgrades for an exhilarating driving experience
While these improvements are certainly exciting, the release date for the Project Highland Model 3 remains uncertain. However, recent developments suggest that the wait may not be too long.
Release Date
Elon has been long hinting at the arrival of an upgraded entry-level EV from the Tesla clan but is not taken seriously as goes with his other tweets and statements.
But, the record number of sales and massive price buts all across the global markets do add up to support the highly anticipated Project Highland release date to be sooner than later.
Tesla's recent offers of big discounts and free supercharging with the purchase of an inventory Model 3 could be all hints that the Project Highland Model 3 is coming soon.
Preparations for the production launch are currently in full swing at Tesla's Giga Shanghai facility. Speculation grew when Elon Musk paid a visit to the Gigafactory in May, leading many to believe that he was reviewing the final iteration of the refreshed Model 3 and providing his approval for production to commence.
There were also widespread rumors about Project Highland, hinting that trial production may have already begun. While Tesla officially refuted these claims, Chinese media remains steadfast in asserting the accuracy of these reports, keeping the anticipation alive for the unveiling of the upgraded Model 3.
This timeline aligns with earlier leaks that suggested a Q3 2023 release for the Model 3 update. While Tesla keeps the information about the update under wraps, sightings of covered-up Model 3s being tested on public roads indicate that an official announcement could be imminent.
What to Expect in the Future?
While the Model 3 has been a resounding success for Tesla, the lack of significant updates over the past seven years has left some enthusiasts craving more. The Project Highland refresh is expected to address these concerns, bringing exciting enhancements to the Model 3.
With leaked details suggesting improvements such as front and rear castings, redesigned headlights, and performance upgrades, the Project Highland Model 3 promises to be an even more enticing option for EV enthusiasts.
As Tesla continues to produce the current generation Model 3, information about the update is being closely guarded. However, with public sightings of covered-up Model 3s and Tesla's track record of innovation, it is only a matter of time before the EV maker officially announces the refresh.
One Reddit user MoDa65 aptly points out the scenario of waiting or not waiting on the potential release of Project Highland saying that it is all just a marketing gimmick that any carmaker would do.
Comment
by u/MoDa65 from discussion Is it the right time to buy a model 3?
in TeslaModel3
With the impending release of the refreshed Model 3, it is expected that the existing, older versions of the Model 3 will experience a decline in price.
While some owners of the current Model 3 may hold the belief that their vehicle is unique and special, the reality is that the Model 3 has become a ubiquitous sight on the roads, akin to the popular Prius or Civic.
It is amusing to witness sentiments suggesting that the older Model 3s will appreciate in value upon the release of the Highland, attributing it to features like fog lights or other minor details. In truth, Tesla is following a standard practice employed by traditional car manufacturers, gradually phasing out older models in anticipation of the newer iteration.
The current price drops are aimed at encouraging potential buyers not to wait, as more substantial discounts are likely to be offered when the refreshed Model 3 hits the market.
These tactics align with the conventional strategies employed in the automotive industry to sweep off the existing inventory to make room and dish profits for the upcoming.
Bottomline
Whether you choose to buy a Model 3 now or wait for the Project Highland upgrade depends on your immediate needs and preferences. With the potential for discounts and improved features, waiting may be a tempting option. However, if you require a car immediately or want to take advantage of current incentives, now is an excellent time to purchase the Model 3.
Stay tuned for further updates on the Project Highland Model 3, as we will keep you informed about any developments in this highly anticipated refresh.