There is no secret that the automotive industry is beginning to change, people were sceptical when Tesla started building electric cars. Electric cars at the time were slow, had a limited range and just looks straight-up weird. It seemed that Tesla cars were simply going to be another one of these but this wasn't to be the case. After a while the world began to spread, these new electric cars drove well, had enough range for daily driving and were quick. Before long there was a cult following of the Tesla Motor Company. In the mid to late 2010, recognition began to grow until the average people knew what a Tesla was when he saw it on the road. As we approached the end of 2010, other car companies have stopped laughing at Tesla and have realized that electric cars are here to stay. If they don't get it now, they'll soon be missing out on a huge market in the future.
We're finally seeing larger automakers getting into the electric drive, for a long time, we've been hearing about the promise of electric vehicles but now we're finally actually beginning to see them. In this post, we are going to talk about the Tesla's competitors, we are referring to new fully electric cars from established companies. We'll be taking a look at the high-end specs of each competitor.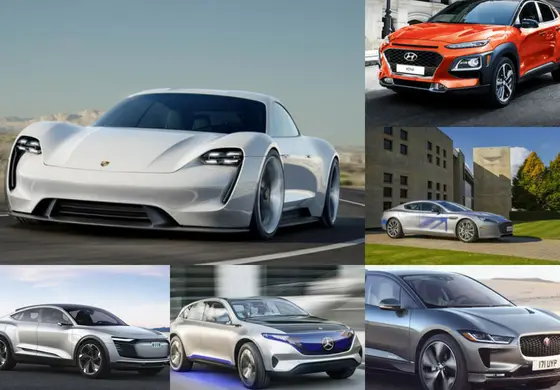 Tesla's Competitors
Aston Martin Rapide Electric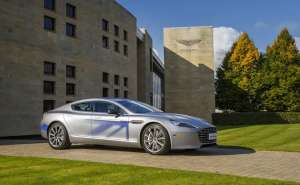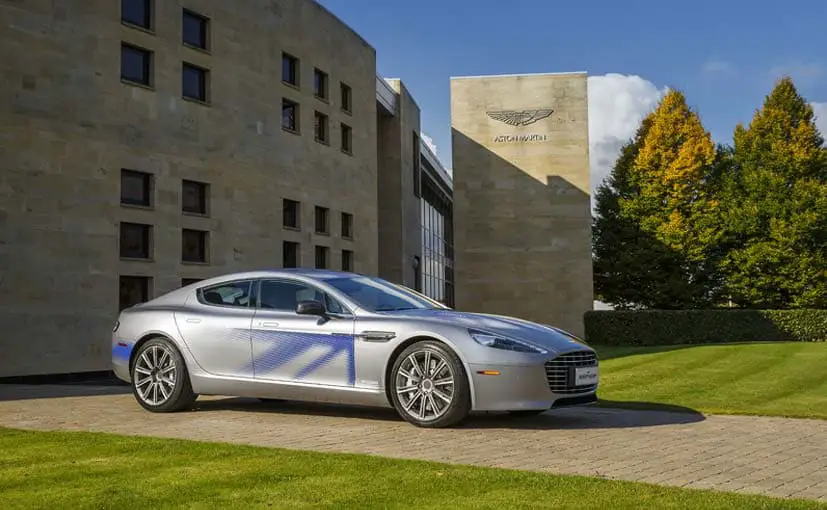 The next competitor to Tesla is the British company Aston Martin, they've recently revealed that they're going to make an all-electric version of their car the Rapide E. The Rapide will have 600 kilowatts of power in an all-wheel-drive format and 320 km of range, acceleration figures haven't been given yet but we can assume it'll be pretty quick. It's set to enter production in 2019 as part of the company's second-century plan initiative. The cost is said to be $250,000 and there's going to be a limited production run of just 155 cars. Aston Martin is teaming up with the Chinese Phone Company Lee Eco to develop the electric car.
Aston Martin's president and CEO DR Andy Palmer actually took a dig at Tesla directly-
Most of the people buying a Model S are buying it fully loaded, they're not limited by their cash, they're limited by the offer. we're looking to those people looking for something above Tesla that consumer probably isn't looking for the ludicrous mode. our offer will have the very credible acceleration equal to a gasoline Aston Martin but you'll be able to drive the car rapidly all the way around Nürburgring without a derating or conking out on you.
Porsche Mission E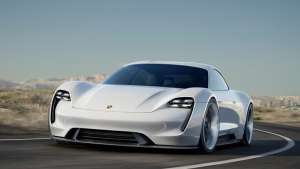 the Porsche Mission E is the quickest of the bunch, Porsche claiming that the Mission E can go 0 to 100 km/h in under 3.5 seconds but still a way off the 2.5 seconds achieved by Tesla's P100D model. To keep the acceleration going strong all the way to the top speed 2-speed gearboxes will be used. The Porsche Mission E have computer blended braking where the brake pedal is a request for braking rather than an actual link to mechanical brakes when the pedal is pressed a computer works out whether it reduces the disc brakes or regenerative braking from the motor. The Mission E will get to 200 km/h in less than 12 seconds and has a top speed of 250 km/h. Porsche claims 15-minute charge time from 0 to 80 % on their specialized charges and the company states that these charges will deliver 800 Volts with cooling technology to prevent overheating, this energy will, of course, come from renewables.
The range of the electric Porsche is said to be 500 km compared to 630 km for Tesla's P100D but these, of course, are EPA ratings so the real-world values will be less. Interestingly by about 2020, there's going to be a network of charges across continental Europe about 120 km apart. Porsche is investing in this network along with Mercedes, BMW, Ford an Audi. The Porsche Mission E pricing has been aggressively set to start at $75,000.
Audi E-Tron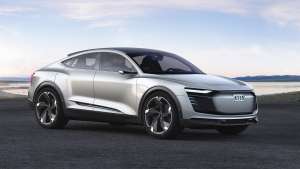 Audi also has their sights set on an electric future starting with their E-Tron Quattro SUV, The all-electric SUV is equipped with 3 electric motors for a total output of 320 kilowatts pushing the car from 0 to 100 km/h in 4.8 seconds. The company says that the E-Tron Quattro has around 442 km of range on a 95-kilowatt-hour battery pack, DC fast charging will load up the battery in just 50 minutes. The car will start at $100,000 in Germany but International pricing is currently unknown, the new all-electric Audi is set to be coming in late 2018.
Hyundai Kona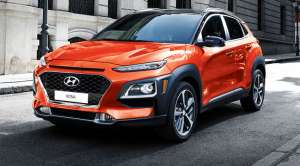 The South Korean company he Hyundai is taking a bold step into the electric market with their Kona EV, The car we use in the 150-kilowatt motor to go from 0 to 100km/h in a little over 7 seconds, in terms of charging 1-hour fast DC charge will get you 0 to 80% battery life. There are two options for the Kona but the longer range is said to have a 64 kWh battery pack with an EPA range of 470 km. The higher range of Hyundai Kona is said to be about $45,000.
Jaguar I-Pace
The mission for the Jaguar I-Pace is to be the most refined electric car according to Jaguars marketing team. During the design phase, each car went through eight weeks of continuous vibration testing. The Battery range of I-Pace is up to 480 km and DC fast charging will take over 2 hours to charge from 0 to 100%. the I-Pace features a 90kWh battery and 2 motors that generate a combined power of 294 kilowatts and 700 Nm of torque, this will propel the car from 0 to 100 km/h in 4.8 seconds, You can also see our comparison of this car with the Tesla Model 3. What makes the Jaguar I-Pace different is its dimensions, With the freedom given by the absence of a conventional engine, a few changes have been made. The hood of the car is very short and the cabin has been extended forward so it stops over the front wheel arch. This was done to give more room for the interior, not even the Tesla Model X or Model S have been designed with this in mind. By 2025, Jaguar wants all of its new cars produced to be electric.
Mercedes EQ 2019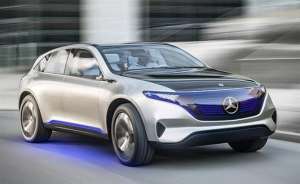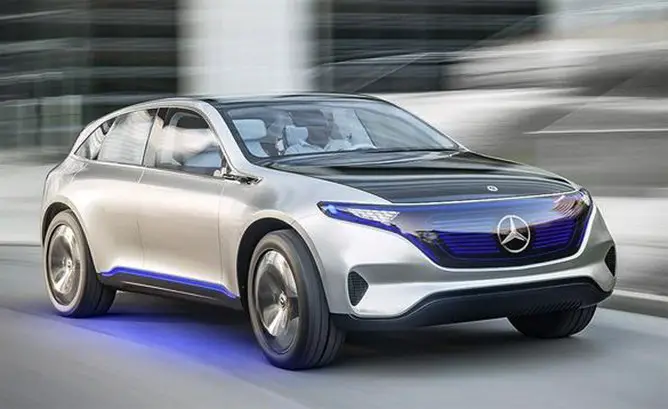 Mercedes is also getting in on the action with their new car the EQ, the German automaker says that its battery capacity is over 70 kWh with a range of about 450 km. Mercedes says that the EQ is equipped with two electric motors on the front and rear axles for a total combined power output of 300 kilowatts, the automaker claims that this can pull the car from 0 to 100 km/h in under five seconds. The pricing starts at $76,000 and the car is set to be arriving in 2019.
The Tesla brand name if public sentiment remains the same after the Model 3 snags. As you can see the competition for Tesla is heating up in the all-electric space, no matter the outcome this is ultimately a good thing, the industry has been forced to move and in the long run it is beneficial for the consumers but with all of that being said there's something that Tesla has that the others don't, Don't forget to see our post of Tesla Model 3 Competitors. Currently Tesla stands for something, they're far away the leader when it comes to all-electric vehicles and they have a vision that goes with that but ultimately only time will tell who will be the leader in electric cars in the future so all in all this is some great stuff we are witnessing the first major change in the order industry in a hundred years and is strongly looking like the 2020s will be an electric decade.