According to recent rumors, Tesla may be planning to revamp its world's best-selling car Model Y with a project code named "Juniper." The news was reported citing three unnamed sources claiming that the project would entail updates to both the interior and exterior of the popular electric SUV.
However, it's important to note that rumors like this should be taken with a grain or a bit more salt when it comes to Tesla. While anonymous sources can sometimes provide accurate information, they can also be unreliable or mostly misinformed.
Recent reports suggest that Tesla is working on facelifts for both its Model 3 and Model Y vehicles, with projects code-named "Highland" and "Juniper," respectively. According to sources, the updated Model 3 is expected to enter production in the fall of 2023, with the updated Model Y following in 2024.
While Tesla has not officially confirmed these plans, a spy shot of what is believed to be the 2024 Model 3 has surfaced online, providing a glimpse at the potential design changes. This image has inspired independent designers, like Sugar Chow, to create speculative renderings of the 2025 Model Y, which is expected to share design cues with the updated Model 3.
While these renderings should be taken as speculation, they offer a glimpse at what the future of Tesla's electric vehicles might look like. Here's everything that we know so far after the official reveal at the Investor Day.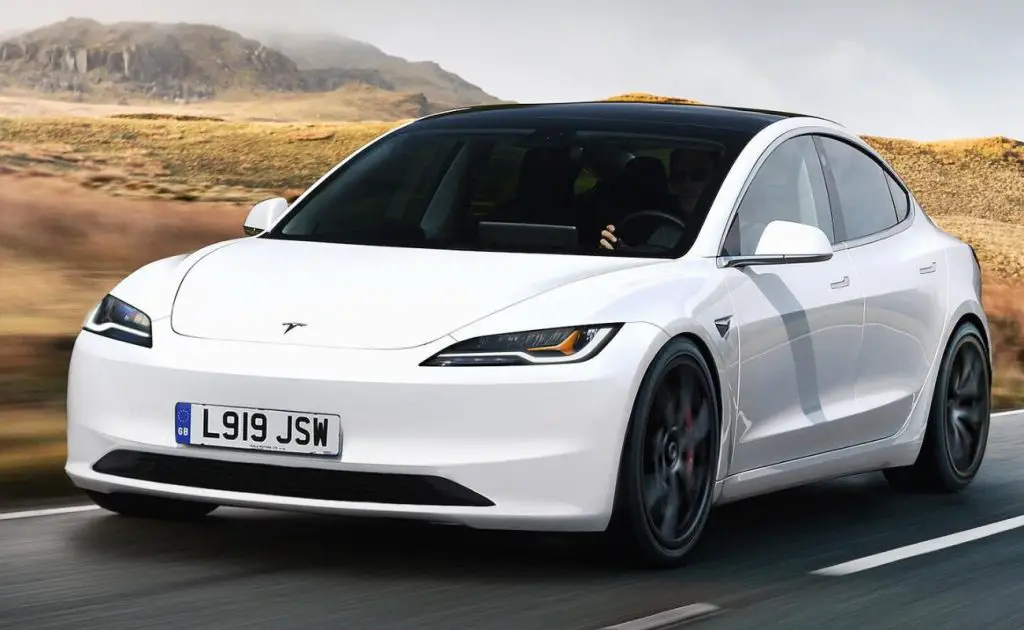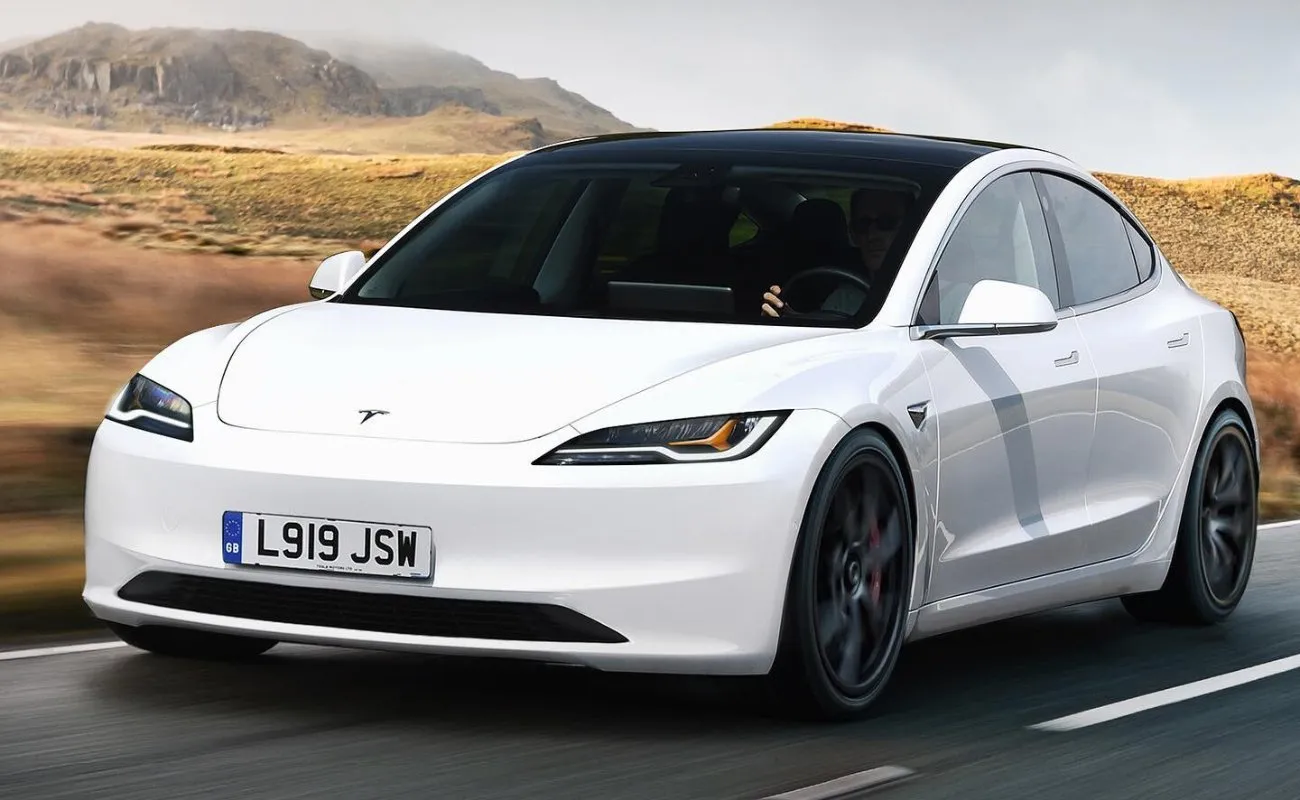 Codename: Project Juniper Model Y Revamp
Tesla has not officially confirmed the existence of Project Juniper, and the company has a history of keeping its plans closely guarded until they are ready to be announced. Unless Elon decides to drop hints amidst the tweet the series of nonchalant conversations.
That being said, it wouldn't be surprising if Tesla were indeed planning updates to the Model Y. The electric SUV has been on the market for just over a year, and like all Tesla vehicles, it's subject to continuous improvement.
Tesla has a reputation for regularly updating its cars with over-the-air software updates, and the company has made significant changes to its vehicles in the past, such as updating the Model S with a new interior and exterior design in 2021.
If Project Juniper is indeed real, it could be an indication that Tesla is continuing to invest in the Model Y and sees it as a key part of its product lineup.
The Model Y is currently Tesla's most popular vehicle, and the company has been expanding production of the electric SUV to meet demand. Any updates to the Model Y would likely be aimed at improving its competitiveness in the increasingly crowded electric SUV market.
Tesla has not been known for frequent model-year facelifts in the past. The Model Y, in particular, has remained relatively unchanged since its debut in 2019. However, the 2024 facelift promises to shake things up. Though details are scarce at the moment, we anticipate that the updated electric vehicle will feature a revamped powertrain that prioritizes efficiency.
The 2023 Tesla Model Y (Long Range) currently boasts a 384-horsepower drivetrain and a Li-ion battery pack that offers an estimated range of around 330 miles.
What Do We Know So Far About New Tesla Model Y?
It's no surprise that Tesla is updating the Model Y, as the all-electric SUV market has exploded in recent years. When the Model Y first hit the market in 2019, it was one of the few all-electric SUV options available to consumers. However, with new competitors like the Genesis GV60, Cadillac Lyriq, Rivian R1S, Ford Mustang Mach-E, Hyundai Ioniq 5, and Kia EV6 now in the mix, Tesla needs to do more than just lower prices to stay ahead of the game.
By updating the Model Y with new design elements and features, Tesla can continue to attract customers who are looking for the latest and greatest in electric SUVs.
Ultimately, the success of the updated Model Y will depend on how well it stacks up against its competitors, but given Tesla's track record of innovation and market disruption, it's likely that the new and improved Model Y will be a force to be reckoned with in the all-electric SUV space.
Project Juniper is the rumored code name for the upcoming Tesla Model Y update. While Tesla has not officially confirmed the project, several sources have reported that the electric vehicle company is planning a refresh for its popular SUV, with updates to both the exterior and interior. Here's what we know:
Exterior
The latest updates suggest that the new Model Y will feature a more streamlined design, with a new front fascia and a revised rear end.
Interior
The interior is also expected to receive a significant overhaul, with a new steering wheel design, an updated infotainment system, and other refinements. Moreover, there are rumors that the Model Y may receive an updated battery pack, which could provide increased range and performance.
Launch Date
While details remain scarce, the latest reports suggest that the new Model Y could enter production in 2024. As with all things Tesla, the company is known for its secrecy, so fans and industry insiders will have to wait for an official announcement to learn more about the upcoming Model Y refresh.
What to Expect in the Future?
Tesla's success in recent years can be attributed to its ability to break new ground and challenge boundaries in the automotive industry. From its early days as a niche electric car startup, Tesla has become a force to be reckoned with, thanks in large part to its innovative approach to vehicle design and engineering.
Tesla's CEO, Elon Musk, is known for his bold vision and willingness to take risks, which has helped the company stay ahead of the competition and remain at the forefront of the industry.
With each new product or technology announcement, Tesla generates a lot of excitement and anticipation among its fans and investors. The recent Tesla Investor Day might look less revealing on the surface but the big picture seems to be getting clarity.
With many speculating about what new projects and initiatives, the company will unveil. One project that has already generated a lot of buzz among Tesla Model Y fans is the rumored Project Juniper, which is expected to bring significant updates and improvements to the popular EV.
Tesla is constantly looking for ways to make its vehicles better, whether that's through over-the-air software updates or hardware upgrades. By revamping its existing models, Tesla can incorporate the latest technology and engineering advances, ensuring that its vehicles remain at the forefront of the industry.
The company already has a loyal customer base, and by offering updated versions of its popular models, it can encourage those customers to upgrade to the latest and greatest. This can help drive sales and revenue, which is critical for a company like Tesla that is investing heavily in new technologies and expanding its global footprint.
Bottomline
Tesla is aggressively revamping its popular electric models like Model Y and Model 3 for several reasons. The EV market is becoming increasingly competitive, with more automakers entering the space and offering their bold electric models.
As for Project Juniper, it's unclear if it's simply the same thing as Project Highland, which is focused on updating the Model 3, or if it's part of the broader effort to reduce manufacturing costs across all of Tesla's vehicles. However, given the reported updates to the interior and exterior of the Model Y, it's likely that Project Juniper is a unique effort to enhance and refine the electric SUV specifically.
Regardless of its exact scope, Project Juniper may become a testament to Tesla's commitment to continuous improvement and innovation, which has helped the company stay ahead of the curve in the competitive electric vehicle market.
To maintain its leading position, Tesla needs to continue to innovate and improve its vehicles. By updating its models with new features and design elements, Tesla can stay ahead of the competition and continue to attract new customers.
Do you have any thoughts on what Project Juniper could be? Is it identical to Project Highland's goals for updating the Model 3, or is it a broader initiative aimed at all of Tesla's vehicles?