The Tesla Model 3 is suffering larger delays than either Tesla or Elon Musk first predicted while more and more Tesla employees are getting their Tesla Model 3. It's been a long, strange trip since Tesla Model 3 made its first appearance on March 31, 2016. You might felt skeptical but excited about the possibility of owning a Tesla Model 3 for $35,000 (Now it is $49,000) and put down $1,000 for a reservation. Tesla now pushing back its goal of producing 5000 Model 3 cars per week back to the end of 2018. it's likely that the wait is going to be significantly longer for those who didn't place their Model 3 orders on Tesla Model 3 reveal day and even longer for those who live in who live in countries other than UK, US. This raises the question Should You Keep Your Tesla Model 3 Reservation? or look for alternatives.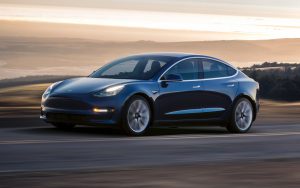 Should You Keep Your Tesla Model 3 Reservation?
Tesla managed to secure several hundred thousand pre-order reservations for Tesla Model 3, many of which occurred even before the car had been revealed or before the Model 3 revealed back in March 2016. The Tesla Model 3 has become something of an urban legend after all in the same week it was first revealed. When it was unveiled the Tesla Model 3 looked like it would offer a lot of things that no other car would but since then, however, the Chevrolet Bolt EV has come to market in some countries offering more range than the entry-level Model 3 for a little more price but without supercharger network support. In the time since Tesla's Model 3 reservations have soared to over half a million pre-orders which is something that's never before heard of for any type of car and then as they claimed the revolutionary nature of Tesla Model 3 is coming with range of 220 miles, 354 kilometres per charge of its standard battery pack, has access to the supercharger network and the starting price of $49,000 before incentives, Tesla's Model 3 has been long hailed by fans as the only car that's going to let them have a long distance affordable electric car experience. Other automakers have also begun promising their own vehicles with similar Tesla Model 3 like price and specs.
Tesla Model 3 Alternatives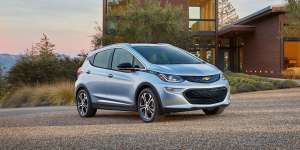 Practicality
If you're looking for a new electric car and need an electric car sooner than later, Chevrolet Bolt EV at entry level or the Nissan Leaf may be a more sensible option than Tesla Model 3. if range and budget isn't an issue then the BMW i3 or Volkswagen E-golf could also be a good choice. giving up a model 3 reservation, if you already have one however it's a bit of a different proposal especially if you're one of the first people to put your name down to own one. Honestly, unless you're willing to pay the high amount like upwards of $50,000 for high spec Model 3 with a large capacity battery pack and extra packages, ditching a reservation and going for something else might be the more sensible option right now than sticking to wait for the Tesla Model 3. The new Nissan Leaf is offering a good 70 miles less per range than the entry-level Tesla Model 3. The Nissan Leaf also has some level of semi-autonomous driving capabilities at a much lower price point than the Tesla Model 3.
The Fact
If you're someone who brought into the hype and got swept up into it and didn't really look at other electric cars before Tesla Model 3 came along, you should probably consider alternatives or certified pre-owned Tesla Model S, Model X or a competing similar range electric car from another automaker. The thing is, if you're on the wait list for Tesla Model 3, the chances are that you're a Tesla fan. if you are then you're probably OK with the wait time then you're probably okay with the fact that you're going to have to wait longer to get your car if you want an entry-level model. you're probably okay with the fact that Tesla may still have some quality control issues to iron out on Tesla Model 3 according to one Wall Street analyst who recently wrote in a Tesla Model 3. you're buying your Model 3 from Tesla not because it's a Model 3 but because it's a Tesla and you might don't trust other automakers to build EV's. if that sounds like you then the chances are that you should keep your reservation especially if you're already driving an electric car.