Yesterday, it was reported that Tesla is bringing in a lot of changes to the 2021 version of the Model 3, with new "refreshed" features coming in. While many people were wondering if the new features would be seen in the European and Chinese factories, it was confirmed that the refreshed models will be produced in the Fremont Megafactory. Now, there are speculations that the new variant will also come equipped with new wheel design. The models were spotted rolling out of the plant with new wheels.
Tesla Starts Shipping Refreshed Model 3 With New Wheel Design
The new design for the wheels seems similar to the design of the 19" Sport variant of the Model 3, albeit with a few differences. The spokes seem the same, but the rim is larger and it meets the spoke flat. This new design leaves a lot less open space in the wheel, which should make it more aerodynamic, helping with efficiency. This design might replace the 19" wheels in the Sport variant, although nothing can be confirmed until Tesla updates the configurator.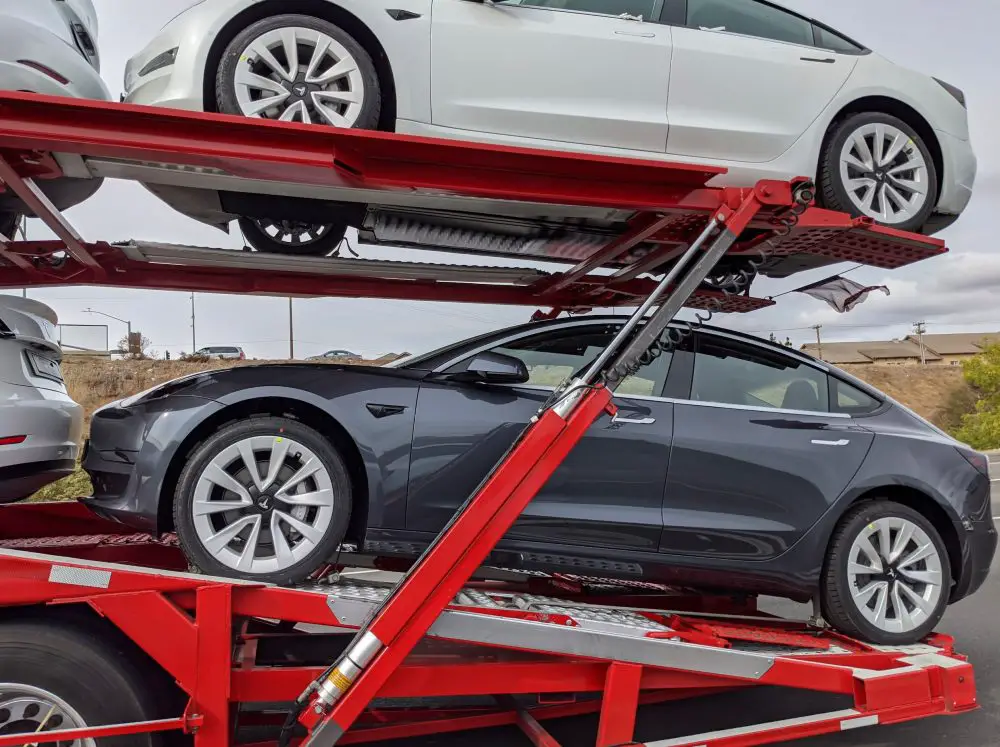 This seems to be a strange move by Tesla. It rarely ever happens that Tesla doesn't announce a new feature, or in this case, a set of features before they are ready to start delivering the vehicles equipped with them. With vehicles already rolling out with these features, it is hard to understand why they are waiting to make the announcement. Another strange thing is the use of these new tires. Normally, a Tesla vehicle will be deployed with a different-than-usual set of wheels only if a customer specifies it while placing the order. Whether or not Tesla is making this design the standard for the 2021 Model 3 remains to be seen. It could also be a case of Tesla filling up its inventory, and these refurbished vehicles may be released only after the company announces the changes. Until then, we can only sit back and speculate.