General Motors has unveiled a new electric crossover utility vehicle (CUV), named as Buick Electra, which is supposed to have 400+ miles (644 km) of single-charge range. The Electra has been Buick's flagship luxury vehicle, which GM is now looking to launch as an electric car. The car is expected to have GM's Ultium battery.
GM Unveils Electric Crossover With Over 400 Miles Range Using GM's Ultium Battery
Buick Electra
GM took the covers off the Buick Electra concept vehicle in Shanghai this week, as a new addition to the crossover SUV segment. While the vehicle will be introduced as a Buick in China, GM mentioned that it is a global concept, and will be the pioneer for Buick's vision for an intelligent future in electric mobility.
Buick has proven their leadership in electrification for GM, and the Electra will be their shot at combining beautiful styling and intelligent connectivity, according to Molly Peck, executive director of Buick Sales and Marketing at SAIC-GM. Powered by the Ultium battery, which will unlock huge potential in battery technology, the Electra will use state-of-the-art technology to lead electric vehicles into a new age.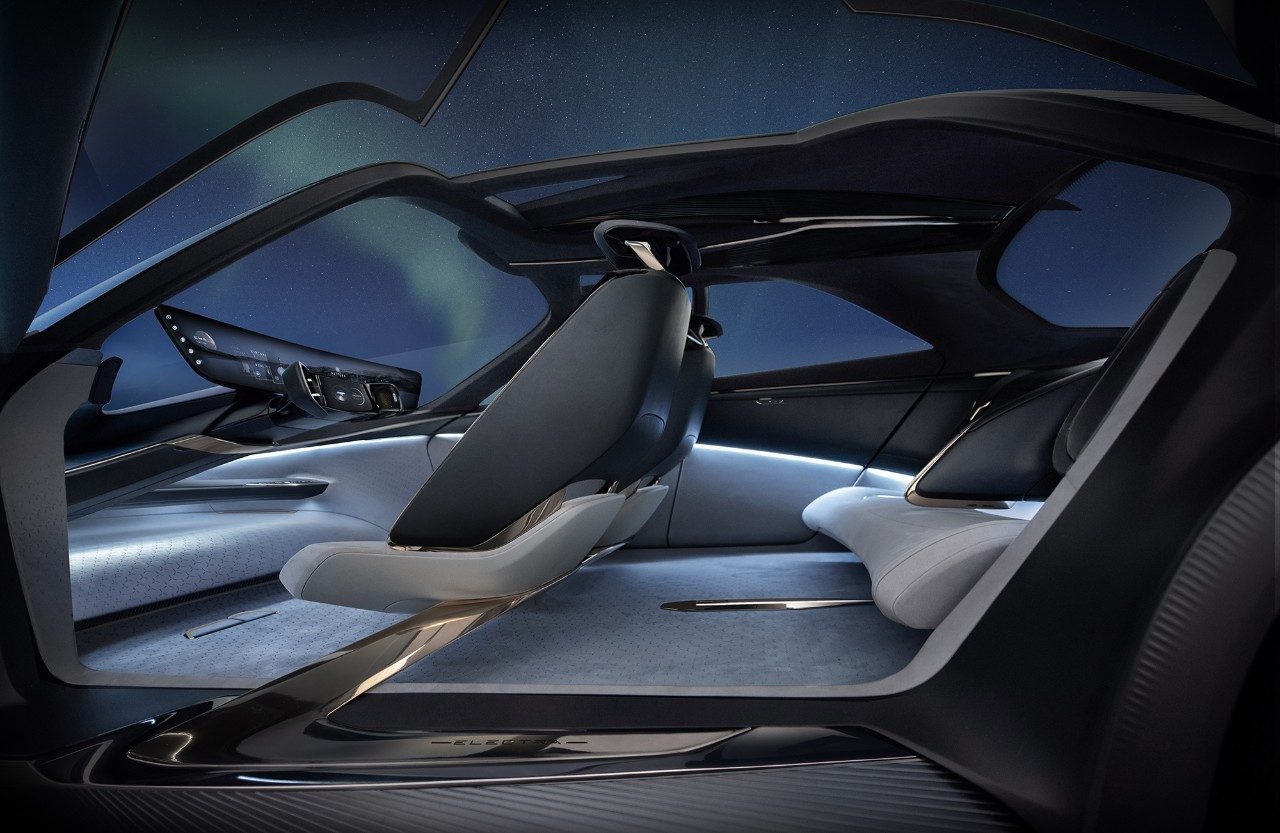 General Motors claims that the Ultium-powered Electra will have a range of around 410 miles (660 km). The battery pack will maximize the power output to a value of 435 kW, which will provide a 0 to 100 kph acceleration in 4.3 seconds.
The GM Story
General Motors have been taking a lot of steps towards the electrification of their vehicle lineup. In March this year, GM announced as many as 10 new electric vehicles that will be coming to the market in the next few years. The lineup includes cars from companies like Cadillac, GMC, Chevrolet, and Buick.
Cadillac will be introducing 4 electric SUVs that will be based on some of their successful combustion vehicles like the XT4 and Escalade. They will also be launching the Celestiq Statement vehicle, which will be an ultra-luxury electric car, with hand-assembled craftsmanship that will have a production rate of just 1.2 vehicles per day.
GMC, on the other hand, is bringing back the iconic Hummer brand, with an electric truck boasting of an immense 1100 horsepower, 11,5000 lb-ft of torque (16,000 N-m) and 0 to 60 mph (96.5 kph) in three seconds. Based on the design of this truck, they also plan to bring an electric Hummer SUV with better off-road capabilities.
Chevrolet has also announced a couple of SUVs, a full-sized one as well as a mid-size one. The full-sized SUV will be based on the Chevrolet Blazer and will be equipped with a Super Cruise driver-assist, something which has not been seen outside of the Cadillac as yet. They also have a pick-up truck coming up which will also have a 400+ mile range.
Apart from all these cars coming up, GM has also announced a new battery architecture, which has been named "Ultium". The battery will be based on modularity and will consist of smaller battery packs combined together, with battery capacities ranging from 50 kWh to 200 kWh. With each of these small battery packs having a dedicated battery management system (BMS) of its own, a lot of data will be logged over the life of the battery, and at the end, the cells will be judged with respect to degradation over time and recycled accordingly. The modular design also allows GM to stack up modules horizontally or vertically, according to the requirement and space in each of its vehicles. They can use 6, 8, 10 or 12 modules to get the required capacity, and the Hummer EV will have one pack of 12 modules stacked on another, with the 24 modules giving the total of 200 kWh.
A number of models lined up for release in the upcoming years, and a good battery configuration is on the plans now. General Motors also have their production line for in-house motor manufacturing. The front-wheel motor generates 241 horsepower, while the rear wheel motor brings out 335 horsepower. GM plans on using these for single motor, dual motor, and tri-motor configurations, for the various models.
GM has also claimed that the new line of electric vehicles will be able to generate profits very early into this "Ultium battery age". They also expect to generate 1 million plus EV sales globally by 2025. All these steps are very important considering GM's future in electric mobility. The American company is a big name in the automobile industry, and their move into the electric sector is definitely going to spice things up.
The electric sector is currently being dominated by exclusively electric vehicle manufacturers, with Tesla being challenged by newer start-ups right now. If the combustion vehicle heavyweights start making serious moves towards electric mobility, the contest will get a new angle. Ford has already announced an electric pick-up truck that will be coming next year, and GM's recent announcements are sure to make things interesting.