Elon Musk's name is included in some of the top accomplished entrepreneurs. Tesla has made him the richest person on the face of the earth, with a net worth of about $219 billion.
There were enough people to put Elon Musk and his ambitious electrical vehicle, Tesla, down. Recently, Musk tweeted about how Charlie Munger from Berkshire Hathaway told how Tesla would fail to a table full of people.
"I was at a lunch with Munger in 2009 where he told the whole table all the ways Tesla would fail. Made me quite sad, but I told him I agreed with all those reasons & that we would probably die, but it was worth trying anyway."
I was at a lunch with Munger in 2009 where he told the whole table all the ways Tesla would fail.

Made me quite sad, but I told him I agreed with all those reasons & that we would probably die, but it was worth trying anyway.

— Elon Musk (@elonmusk) February 16, 2022
Tesla's future was uncertain then, but Musk proved everyone wrong and succeeded with flying colors. Recently, Musk reflected on the spectrum of his businesses while talking at The Future Of Car Summit in London.
Highlights Of The Event:
Musk gave an insider view of how things are moving for the tesla future.
Tesla's presence as a business in China.
Keeping the Tesla Patents Open-Source.
Micro-mobility vehicles are not Tesla's cup of tea.
Tesla's Future
Elon Musk made a realistic comment on the future of Tesla that best sums up the aspiration and ambition of the company. Tesla plans to deliver 20 million electronic cars by the year 2030. To make it possible, Musk mentions there is the need to replace about 1% of the trucks and cars per year.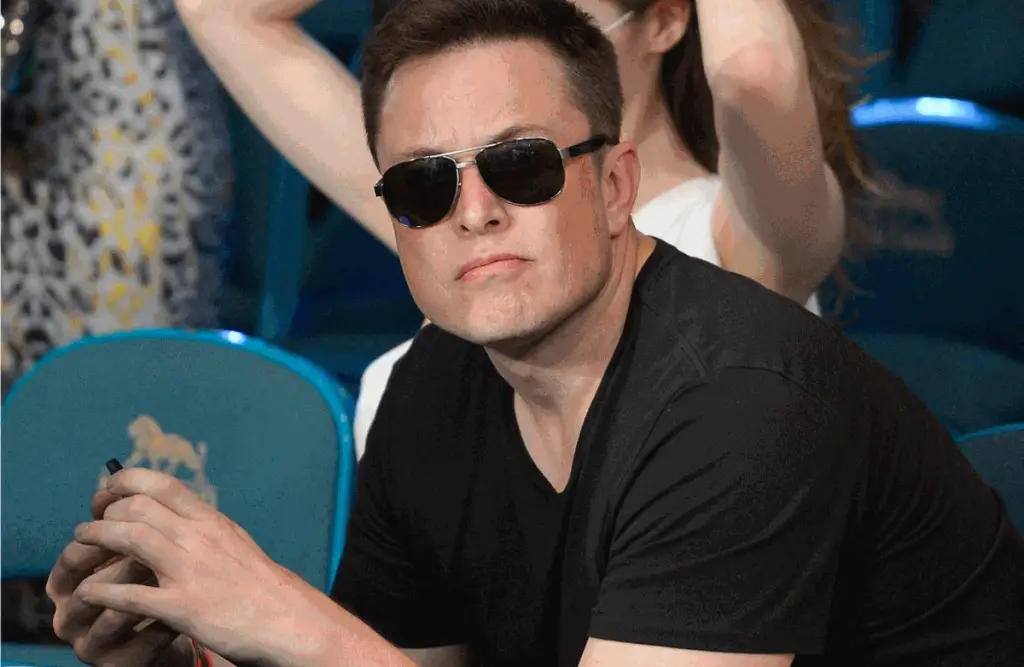 "The 20 million by 2030 is an aspiration, not a promise. The reason for aiming for something like that is there are approximately two billion cars and trucks in the world, and for us to really make sustainable energy and electrification meaningful, I think we need to replace at least one percent of the fleet per year. And that's where the 20 million units comes from."
Tesla strives to be able to shift the world to more sustainable energy sources in the future. Musk gave a trivia check on Earth's composition when asked about sourcing raw materials for achieving the 20-million mark by 2030. Earth-mass is about 32% iron according to composition, he said. Therefore, Tesla would not have much difficulty in sourcing the raw materials for ramping up the production in coming years.
Elon Musk said that the entire world could run on solar and wind energy stored in battery packs. He said the earth receives a lot of energy from the sun, and anyone can calculate the amount of energy. When asked about the success of Tesla as a company, Musk mentioned that they can succeed in their original goals in terms of shifting the industry towards electric vehicles.
Tesla might stop or limit taking orders for a new car as the new customers have to wait for as far as a year from now. The production issues are far greater than supply chain or demand generation.
Other automotive industry leaders changed their minds on the electric vehicle concept only when Tesla started eating their market share away. But earlier, these companies were dismissing the feasibility of electric vehicles.
China Business Opportunity
China is very significant in terms of the market for Tesla, Musk said. Musk denied being an ally or part of the decision of China to ban Twitter in the country. China changed the rules for the Shanghai factory not to be locally owned while opening the unit.
"There's just a lot of super talented, hardworking people in China that strongly believe in manufacturing. They won't just be burning the midnight oil. They'll be burning the 3 a.m. oil. They won't even leave the factory type of thing, whereas, in America, people are trying to avoid going to work at all."
Musk plans to grow the Shanghai factory, but he does not plan to open any other base in the country. As the lockdowns are lifted in China, he also says that Tesla would not have much to worry about getting back on track.
Tesla Will Remain Open Source
Musk made it clear that he would not sue anyone for using their patents. He said that they would keep their tech open-source when asked about the possibility of licensing the platform to other OEMs.
"We only patent things in order to prevent others from creating this minefield of patents that inhibit progress with electric vehicles. But we're never going to really prosecute anyone for using our patents. So let's just say you can use any Tesla patents for free, so I think hopefully that's helpful to others" he said on the open-source status of Tesla.
Musk also mentioned that Tesla still needs to work on the Autopilot system for another year to prove itself.
Scooters Are Out Of Question
While reaching the end of the interview, Musk was asked about his take on working on smaller models than Model 3. The question was put concerning opening up for more affordable and smaller vehicle segments like a scooter.
"I don't recommend anyone drive a scooter. If there's ever an argument between a scooter and a car, it will lose."
Elon Musk snapped at the question of the possibility of venturing into the field of two-wheelers. He termed two-wheelers to be dangerous and denied any micro possibility to work on scooters in the future. Musk further added that he recommends that no one should drive a scooter.
What To Expect In Future?
Elon Musk and his dynamic way to handle his multitude of businesses speak volumes of his capabilities. Tesla has brought extraordinary tech and design to their production model since the launch of its first EV in 2008. Recent statements leave much to the anticipation of Tesla fans. It would be worth waiting for new updates from Musk about Tesla.
Comment down below to share your views on how you think Tesla is heading in the Electric Vehicle segment.