Elon Musk, the CEO of Tesla Motors and SpaceX, recently became the richest person in the world. He surpassed Jeff Bezos, CEO of Amazon, on 7th of January, who is currently worth $184 billion. Musk is now worth $188 billion. At the start of the year 2020, his net worth was just $30 billion. But with Tesla growing exponentially in the last 12 months, Musk has managed to go past more than a few dozen billionaires to achieve this feat.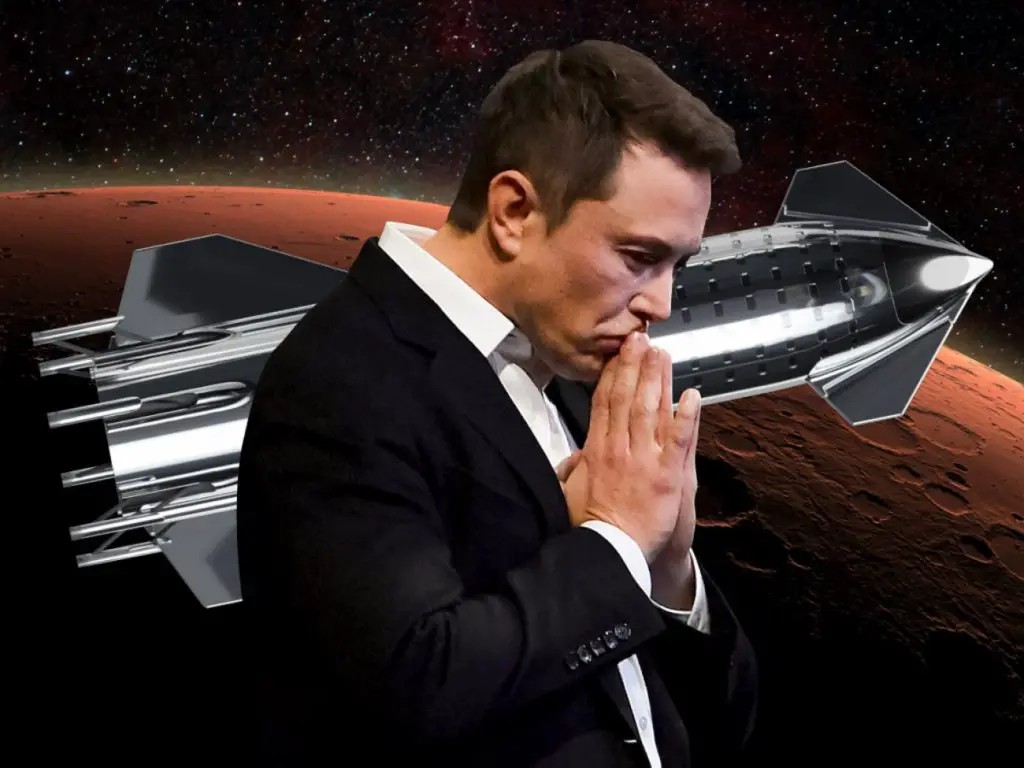 Let us have a look at everything Elon Musk has gone through, from being a bullied kid in South Africa to the world's richest man currently.
Innovator, Billionaire, Visionary: The Elon Musk Story
An Overview of Elon Musk's Career
Elon Musk was born in Pretoria, South Africa, and he briefly went to the Pretoria University. At the age of 17, he moved to Canada to attend Queen's University. He then transferred to the University of Pennsylvania to attend a dual-degree bachelor's program in physics and economics. He began a PhD in applied physics and material sciences at Standford, before dropping out a few days later to pursue a career in business.
Musk co-founded Zip2, a company which provided maps and business directories to online newspapers, in 1995. Four years later, this company was bought by a computer manufacturer Compaq for $307 million. He then founded an online financial services company, known as X.com. This company later became PayPal and was bought by eBay for $1.5 billion in 2002.
Elon was convinced that for life to survive, humanity has to become a multiplanet species. But at the time, he was greatly dissatisfied with the rocket launchers that were being built. So, in 2002, he founded SpaceX (Space Exploration Technologies), with a view to producing privately-owned affordable rockets. Currently, he is the CEO and lead designer of SpaceX.
In 2004, he joined Tesla Motors as a product architect. Four years later, he became their CEO. He also helped create SolarCity (now Tesla Energy) in 2006, which is a solar energy services company.
In 2015, he co-founded OpenAI, which is a non-profit research company that promotes friendly artificial intelligence. The following year, he was responsible for founding two more companies. Neuralink is a neurotechnology company which focuses on developing a brain-computer interface. The Boring Company, on the other hand, is an infrastructure and tunnel construction company. It focuses on developing tunnel systems for electric vehicle transportation. Musk also has a vision for an open-source high-speed transportation system known as the Hyperloop.
SpaceX: A Vision To Allow Affordable Space Travel
SpaceX was Elon's first big project, and it was launched with an aim to commercialize space travel. The company entered the space arena with the Falcon 1 rocket, which was a two-stage liquid-fueled spacecraft designed to send smaller satellites into space. The speciality of the Falcon 1 was that it was significantly cheaper to build and operate. When SpaceX first entered the market, it was mainly dominated by publicly-owned and government-funded companies like Boeing and Lockheed Martin.
SpaceX had developed the Merlin engine at that time, and this vastly reduced the manufacturing cost of the Falcon 1. Another interesting facet of SpaceX was that it made reusable rockets, while all other launch vehicles are generally made for one-time use.
The first-ever launch of the Falcon 1 in 2006 was a successful one, but it ended prematurely after a fuel leak that caused a fire. By that time, however, SpaceX had received a lot of launch orders, especially from the U.S. government. Later that year, the company won a NASA competition for funds to build and demonstrate a spacecraft for the servicing of the International Space Station (ISS).
Highs and Lows of SpaceX
The next two SpaceX launches were failures, launched in March 2007 and August 2008. But just a month after that, they became the first privately-owned company to send a liquid-fueled rocket into orbit. Three months later, it won a NASA contract for $1 billion for the servicing of the ISS.
SpaceX launched the Falcon 9 in 2010, which was named after its use of nine engines. The following year, they broke ground for Falcon Heavy. This spacecraft was built to take astronauts into deep space one day. December 2010 saw SpaceX complete an important milestone. They became the first commercial company to release a spacecraft into orbit and return it to the Earth successfully. This spacecraft was the famous Dragon Capsule. Two years later, this spacecraft made history by becoming the first commercial spacecraft to dock with the ISS. It was used to successfully deliver cargo.
In 2016, SpaceX started using drone ships to retrieve rocket stages. A rocket stage that had returned to the Earth was reused for a launch in 2017. In the same year, the Dragon Capsule was also reused for another trip to the ISS. They tested the Falcon Heavy in 2018 and retrieved two out of three stages. That spacecraft set a Tesla Roadster into orbit around the sun, with a mannequin in the driver's seat.
Recently, SpaceX sent their first crewed flight to the ISS in the Dragon Capsule. They have already announced the Super Heavy Starship system for carrying heavy loads into space. The Starship will also carry a number of passengers around the Moon in 2023 and launch people to Mars a few years later.
Musk's Vision for SpaceX
Elon Musk started SpaceX with one thing set in his mind – humanity cannot survive without becoming a multiplanet species. Keeping this in mind, he has announced that SpaceX will be launching interested passengers to Mars in the Falcon Super Heavy spacecraft. Some of the key technologies to deliver this promise are:
Automated rendezvous and docking
Extremely efficient engines
Sophisticated heat shield technology
He plans to land two cargo ships on Mars by 2022, followed by two crewed ships and two more cargo ships in 2024. And SpaceX is working in full flow to ensure this promise is fulfilled.
Elon Musk is extremely serious about this Mars mission. Back in 2018, he had written a tweet, which said:
About half my money is intended to help problems on Earth & half to help establish a self-sustaining city on Mars to ensure the continuation of life (of all species) in case Earth gets hit by a meteor like the dinosaurs or WW3 happens & we destroy ourselves.
Tesla: Bringing the Electrification Revolution
Tesla was founded in 2003, and it received a large chunk of its funding from Elon Musk, who had just sold PayPal to eBay two years back. Musk started off as the chairman of the company in 2004, but later became CEO in 2008. This year coincided with the launch of Tesla's first all-electric car, the Roadster. The Roadster achieved 245 miles (394 km) on a single charge, and its performance was comparable with gas-powered sports cars.
After Musk took over operations, Tesla stopped production of the Roadster to concentrate on Model S. Model S provided some unique aspects which were never seen in an electric car before. With a battery underneath the floor, the low centre of gravity allowed for better handling. Tesla offered three variants, focusing on performance and range separately. 2014 saw the Tesla Autopilot make its debut in the Model S, expanding on the possibilities of vehicular autonomy.
Tesla built a Supercharger network across the United States and Europe. Then in 2015, they launched the Model X, which was a crossover vehicle. This vehicle, however, did not meet market expectations and was considered Tesla's major failure. With a demand for low-cost electric vehicles, Tesla launched the Model 3 in 2017 with a price tag of $35,000.
The 2018 Securities Fraud Fiasco
In 2018, Musk made a series of tweets about taking Tesla private. These tweets claimed that he had secured funding for the same. In September that year, the SEC charged him with securities fraud, saying that these tweets were false and misleading. Musk threatened to resign from the top spot of Tesla, after which the board rejected a proposed settlement from the SEC. The news of this deal affected Tesla's stock significantly, and the board was forced to take a less generous offer. Musk had to stand down as chairman for three years but could continue as CEO. Furthermore, both Musk and Tesla were fined $20 million.
The Rise of Tesla
After the SEC fiasco, Tesla's share price was $51.76. They further suffered from missed deadlines for Model 3. Batteries for the newest vehicle weren't delivered in time, and Tesla was in a rut. But they overcame this rut and launched the Model Y, a mini-SUV/crossover the following year.
Immediately after the launch of Model Y, Tesla's stock started picking up. The share price which was hovering around $50 per share earlier, went beyond $100. The company passed Volkswagen in January 2020 to become the world's second-largest automobile company, with a market cap of $100 billion. In July 2020, it passed Toyota Group at $200 billion, and today, their market value is a staggering $819 billion. This exponential growth of Tesla is a major cause for Musk's rise in the billionaires' list.
Other Ventures
Tesla Energy is a solar energy service company, which is under the name of Tesla Inc. On the other hand, The Boring Company is being used for a number of Loop and Hyperloop projects in Las Vegas, New York and other prominent cities in the US.
Elon Musk – The Workaholic Visionary
The Tesla and SpaceX founder is a notorious workaholic. In 2018, there was serious concern over his health and state of mind as he worked 120-hour weeks, smoked a joint on a talk show (legally) and broke down in a soul-baring interview with The New York Times. In 2018, he also revealed that he could not sleep without the aid of pills.
Having gone through a troubled childhood, it's a wonder that Elon Musk is standing where he is right now. He was violently bullied at school, and parented by a father who was "capable of evil". Musk, however, found an escape in books and computers. He learnt programming at the age of 10 when his parents divorced. At the age of 12, he sold a game called "Blastar" for $500.
Elon Musk's Beliefs
Musk believes that a college degree isn't important for success, but starting one's own company is a huge challenge, according to him. One needs to be ready for a lot of pain and sacrifice, or else you will never achieve success. One of his biggest beliefs is the importance of taking risks along with hard work. Any young person, fresh out of college, does not have a lot of responsibilities on his/her shoulders. That is the perfect time to take some risks and try out new things, is what he says.
Any entrepreneur should dream big, but the product or service they provide need not be revolutionary. If it helps the society in some way or the other, it is still a big contribution. Musk once mentioned that before putting people on Mars, we need to warm up the planet. He said it casually as if that is something extremely straightforward. And for a person with the vision and business acumen like Musk's, it might just be that straightforward. He may be ridiculed for his antics, but the fact that he has founded so many companies, and ensured that the world takes notice, is not a small feat. The joy on his face during one of SpaceX's successful launches shows the passion that goes into his workaholic attitude.
Vision, innovation and passion are three of the many parts that have gone into the making of this incredible story. And these are aspects that aren't hard to imbibe in one's personality. But it is his vision that really sets him apart from other – the one that sees society, as a whole, flourishing on Mars one day.