Nowadays, the name of Tesla and SpaceX, and Elon Musk, in general, is doing the rounds in technological news quite frequently. We have seen the American billionaire make huge strides with the success of SpaceX in the aerospace industry and with Tesla in the electric mobility industry. And if that wasn't enough, he is hinting at taking a shot at the aviation industry too. Musk took to Twitter to say "400 Wh/kg (batteries), with high cycle life, produced in volume, not just a lab is not far. Probably 3 to 4 years".
400 Wh/kg *with* high cycle life, produced in volume (not just a lab) is not far. Probably 3 to 4 years.

— Elon Musk (@elonmusk) August 24, 2020
Batteries Enabling Electric Aircraft Are Coming In 3 to 4 years, Says Elon Musk
The Tesla battery research group based in Canada recently published a research paper with a next-gen battery technology to pave the way for a new age of long-range electric mobility. This new battery technology is capable of producing battery cells with a higher energy density that does not require an expensive manufacturing method. In the abstract of their research paper, the team led by Jeff Dahn said that this technology could increase the range of electric vehicles by approximately 280 km (174 miles), and in their own words "even enable electrified urban aviation".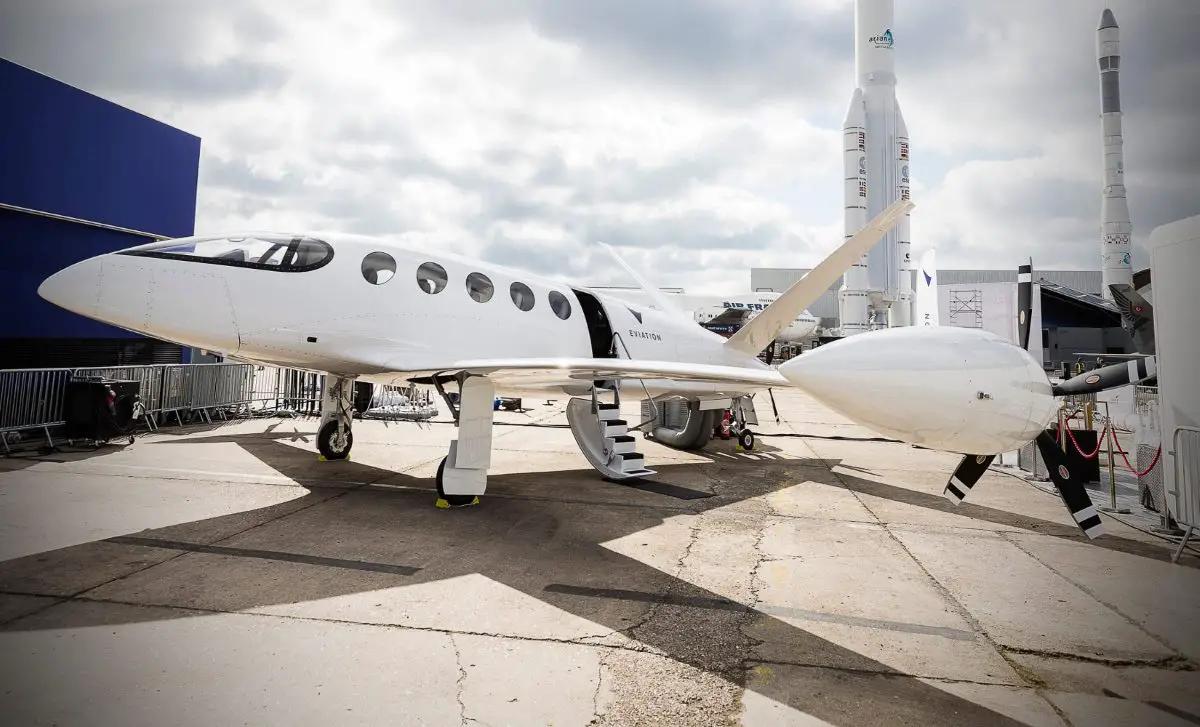 Elon Musk has repeatedly shown interest in the aviation industry, saying that he even has a design ready for an electric vertical take-off and landing (eVTOL) aircraft. However, his primary concern over the years has been the energy density of the batteries that will be used to power these aircraft. In another of his tweets, he had mentioned that the jet fuel that is used today has a much higher energy density than lithium-ion batteries, and these batteries need to have an energy density of 400Wh/kg to beat jet fuel and make electric aviation viable. The new research carried out by Dahn and his team shows the possibility of manufacturing batteries with an energy density of 360 Wh/kg and a volumetric energy density of 1000 Wh/L. This means that an 11% increase in energy density is what separates Tesla now from reaching the magic figure of 400Wh/kg.
While many experts have wondered if this new battery technology will consist of solid-state batteries, the basis of the research of Dahn's team is the usage of anode-free lithium-metal pouch cells with a dual salt LiDFOB/LiBF4 liquid electrolyte. According to them, this allows 60% more energy per volume to be stored than the conventional lithium-ion cells.
While this research may pave the way for better batteries in the electric mobility industry, the research team has faced a major obstacle. Rapid capacity losses and very short battery life in anode-free batteries is something that they have to work on. In a research paper that they published last year, they were able to achieve only 90 cycles, a figure that has gone up to 200 cycles in this year's paper. While this is still a long way from the minimum number of cycles that a commercial aircraft will need, the rate of progress is noteworthy. Keeping that in mind, Musk said that the magic number of 400Wh/kg, along with 800 to 1000 cycles at the minimum will be possible in 3 to 4 years.
Tesla also announced that the Battery Day Event will be held on September 22nd, and they hinted at the introduction of silicon nanowire technology of some sort in their plan of large-scale battery manufacturing. This technology is estimated to provide a volumetric energy density of up to 1400 Wh/L. The theories of this new technology were further fuelled by the fact that Amprius Technologies, a company specializing in nanowire technology, moved its headquarters right next to Tesla's Kato Road facility in Fremont, California. Whether this is just a rumor, or should we expect a major announcement from Tesla, will be revealed only on 22nd September.
It has often been observed that Elon Musk's targets seem to quite ambitious. While he has made rapidly increasing progress with electric mobility and aerospace, there are many hurdles on his path to introduce electric aviation technology, let alone make it commercial. While the current number of battery cycles of 200 may seem to be progressing well, the research team themselves have mentioned that the anode-free cells tend to lose capacity rapidly, thus reducing battery life quite a bit. The new technology will have to be adapted in such a way that the batteries are able to keep providing a sufficient energy density even after 800 or 1000 cycles. A battery that provides good performance and range, but low reliability and longevity isn't exactly a feasible option in the aviation industry. Secondly, Musk is sure to face a lot of restrictions from the FAA when it comes to getting aviation certification if he does enter the industry.
While an eVTOL aircraft from Tesla may seem a distant possibility, the progress in battery technology is definitely useful for the e-mobility sector. Electric aviation aircraft or not, this battery technology is sure to revolutionize the electric mobility industry and take further steps towards putting the biggest question of battery range to rest.