It is no secret that Apple is working on the development of electric vehicle technology for almost 5-6 years now. Codenamed as Project Titan, the project contains many ex-employees of renowned automobile brands such as Tesla, Land Rover, and Aston Martin. Recently, there were rumours of Apple linking up with TSMC (Taiwan Semiconductor Manufacturing Company) for producing self-driving chips for their planned vehicles.
It was unclear until now whether Apple will be manufacturing the vehicles on their own, or will they act as a software provider for existing automobile brands. Now, however, there are reports that the tech company is in early talks with the Hyundai Motor Group, among others.
Apple in Talks with Hyundai Motor Group for Electric Vehicle Tie-Up
An Apple-Hyundai Link-Up
A Hyundai Motors representative confirmed yesterday that the South Korean automobile company is in discussion with Apple. Of course, ever since the tech company announced its intentions of developing an electric vehicle, it is in talks with a number of global manufacturers. However, Hyundai is one of the first major names to have come up.
Hyundai later stated that it has been "receiving requests of cooperation from diverse companies regarding the development of autonomous EVs. However, no decisions have been made as discussions are in the initial phase." Apparently, Apple approached Hyundai with a proposed deal for developing not only electric vehicles but also rechargeable batteries. Hyundai is currently reviewing the proposal.
Apple's "Project Titan"
Apple has been working on the Project Titan for close to six years now. They have used Lexus SUVs to test their autonomous systems. They made a $1 billion investment in Didi Chuxing in 2016, a ride-hailing service company which dominated 80% of the Chinese market at that time. Uber then merged their Chinese operations with Didi Chuxing, further increasing the value of Apple's investment. They then purchased Drive.ai in 2019, which is an electric vehicle start-up. Their current team consists of employees who have worked for a number of automobile companies previously.
In December, it was reported that Apple is moving forward with self-driving car technology. They are aiming to produce a passenger vehicle that could include its own breakthrough battery technology in 2024 at the earliest.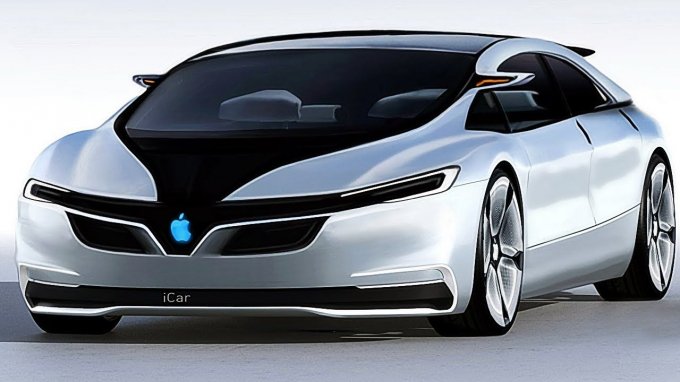 Apple is aiming at highly efficient systems for this proposed electric vehicle. The vehicle is said to get a major boost in range than the current EVs on the market. And this will be done at a lower cost than the current brands as well.
There are rumours that Apple will try a "monocell" design for its batteries. This will pack more active material in every cell, which will help boost range. They are also looking at a lithium iron phosphate cell chemistry. This chemistry is less prone to overheating, and hence, is the preferred choice for most.
Hyundai Stock Surges
The news of this link-up with Apple has significantly boosted Hyundai's stock. A possible partnership between these two companies could pose a big challenge for other companies. Hyundai's mass-production capabilities combined with Apple's software base could form an interesting tech convergence.
Hyundai is currently pushing for future mobility platforms a lot. Under the helm of Chung Euisun, who took over in October last year, there have been a lot of reports of electric and hydrogen-powered vehicles.
Hyundai unveiled its electrification plan, along with a new vehicular platform for its electric vehicles, last month. According to that plan, they aim to supply 8 to 10% of the global EVs by 2025. The new E-GMP platform will act as a base for the introduction of as many as 12 new BEVs (battery electric vehicles).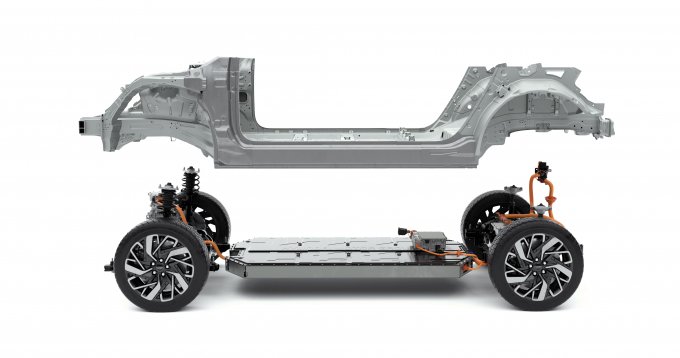 A tie-up with Apple, combined with a good vehicular platform could act as a major boost for the South Korean company. Combined with its sister firm Kia, the Hyundai Motor Group is the world's fifth-largest automaker currently.
Our Opinion
It was more or less expected that Apple will link up with some vehicle manufacturing company. After all, manufacturing cars is very different from manufacturing phones. And linking up with Hyundai could very well be a very good decision.
Hyundai had introduced its very first electric vehicle in 2010, named BlueOn. This was a limited production car. Since then, the South Korean company has been working on electric mobility technology a lot. The Hyundai Ioniq was unveiled in South Korea in 2016, followed by the Kona Electric in March 2018.
The fact that Apple is approaching many global automobile companies means that they will be partnering with some major player in the automotive world. Apple has vast technological resources and they have been working on vehicular since 2014. Partnering up with some mass-production company means they might be spared from manufacturing hassles. Of course, they will still have to tackle battery manufacturing challenges, at least as of now.
In any case, the entry of Apple into the automotive world, which is expected in 2024, will pave the way for a very interesting battle with Tesla. There have been many reports about a tussle between Tesla and Apple recently. The Californian automaker does not have a lot of competition in terms of technology right now, but all that is set to change.