In times of financial constraints, every penny counts, and this includes moneyback on tax returns. For those who have purchased a Tesla or any other type of electric vehicle, there is a possibility of being eligible for tax credits of over $7,000.
The popularity of Tesla's Model 3 and Model Y is set to soar to even greater heights, now that both vehicles are cheaper than ever before. With both models already holding the title of best-selling cars of any kind, it's no surprise that they continue to attract attention.
If you're planning to shop for an electric vehicle or a plug-in hybrid in 2023, there's a lot that you need to be aware of. However, this guide will only cover the federal tax credit, and you should keep in mind that state and local governments may provide other incentives as well.
Is Every Tesla Purchase Qualify For Rebate?
On January 1, the tax credits aimed at encouraging the purchase of electric vehicles (EVs) underwent a significant revision. Although EV tax credits have been in place for several years, they were subject to a major overhaul as part of the enormous climate bill signed into law by President Biden in the previous year. As a result, the credits became considerably more complex and intricate.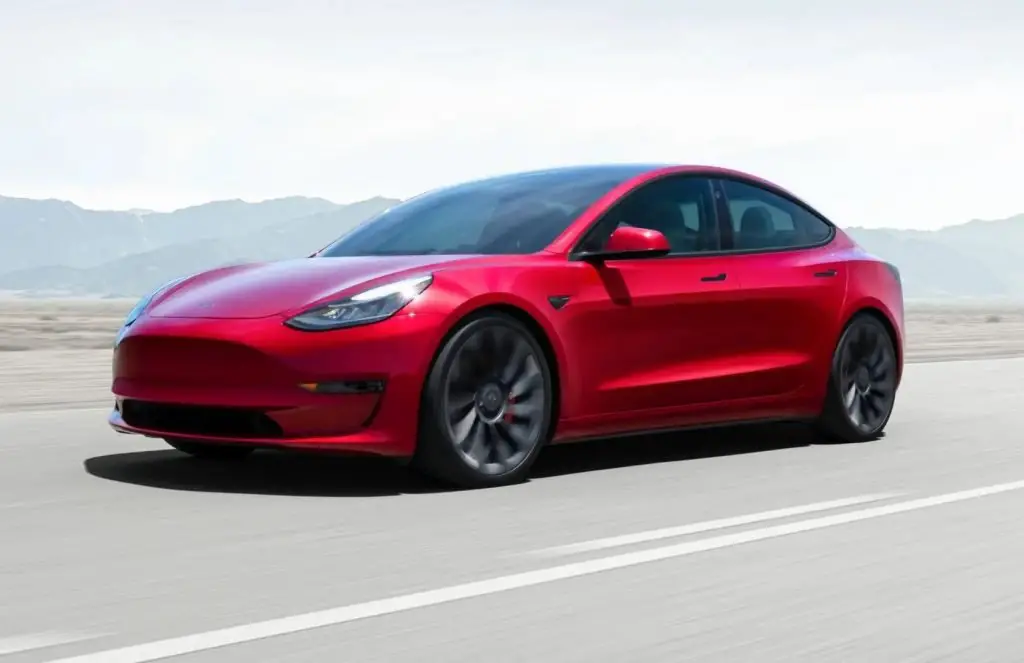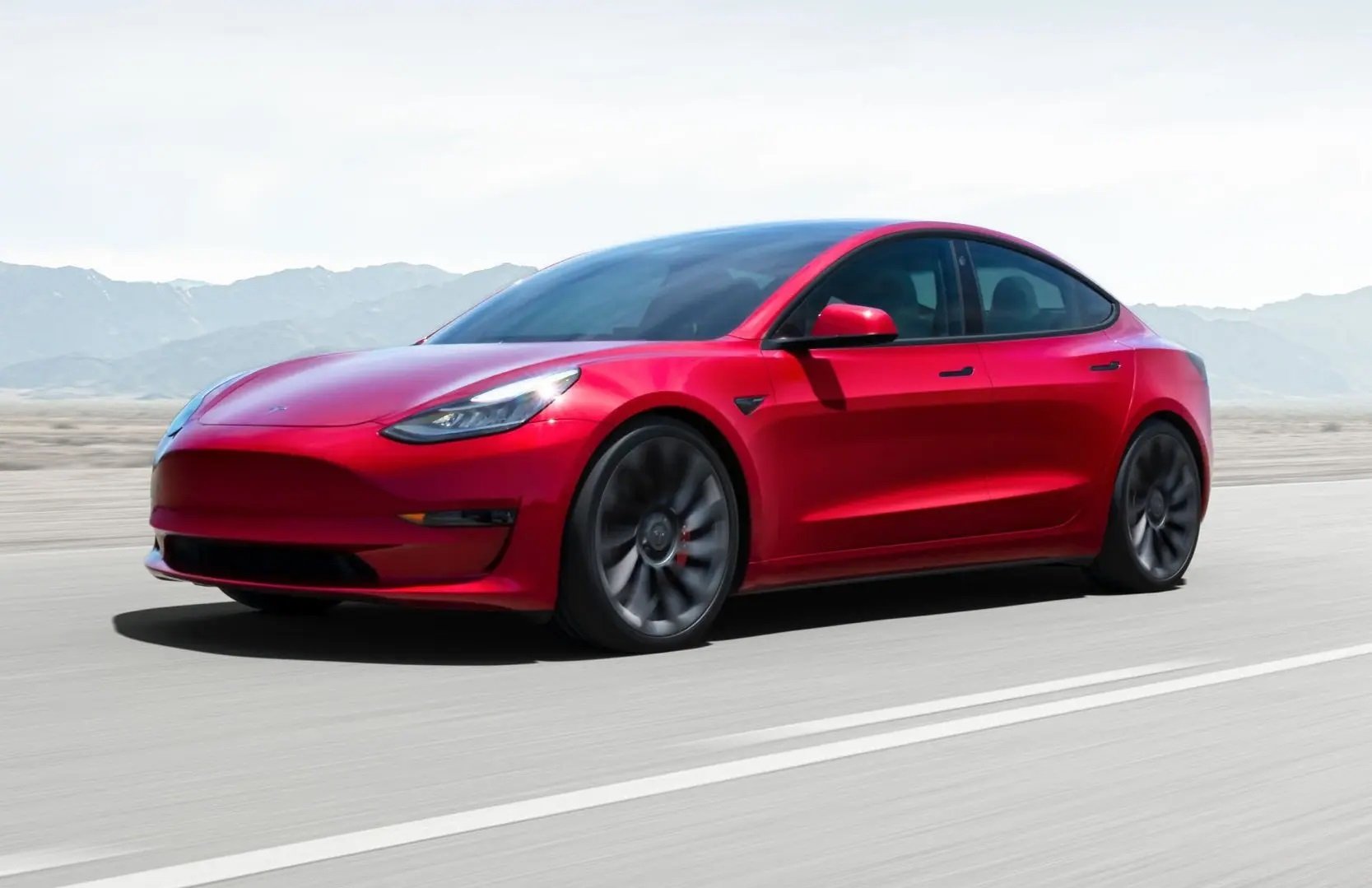 The eligibility criteria for the $7,500 federal tax credit have undergone significant changes as compared to its prior version. Notably, some of the most popular electric vehicles, including the Chevy Bolts and Tesla Model 3s, and Model Ys, are now eligible for the incentive. However, other vehicles such as the foreign-made Kia EV6 or the costly Lucid Air are not eligible for the credit.
The Tesla Model 3 and Model Y have already become the top-selling vehicles in California, among all types of cars. Moreover, their cost has seen a lot of downfall in 2023, making them suitable for the recently restructured US federal EV tax credit and California's $2,000 electric car rebate.
According to the CVRP, both the Tesla Model 3 and Model Y are now listed as eligible vehicles on the CVRP eligible vehicles page. To qualify for this, applicants must satisfy all eligibility requirements and submit their application within 90 days of registering their vehicle.
New Eligibility Requirement
Governments at the local, state, and federal levels provide a range of incentives for consumers to adopt eco-friendly measures, but these typically come with certain conditions. For instance, the recently refurbished federal EV tax credit has restrictions based on the purchaser's income and the cost of the vehicle. This measure is taken to ensure that the tax credit isn't misused by affluent individuals to purchase high-end cars.
The CVRP (Clean Vehicle Rebate Project) website confirms that the Tesla Model 3 sedan and Model Y compact crossover both qualify for the $2,000 rebate. Additionally, a link on the homepage has been added to direct users to Tesla's eligibility for this incentive.
The Model Y and Model 3 had the highest sales in California in 2022. The combination of the CVRP rebate, federal tax credit, and recent price reductions means a base Model 3 can now be purchased for USD 33,490, which is an attractive offering.
Here is the new set of eligibility requirements:
A qualified manufacturer must have carried out final assembly in North America, and the electric vehicle must have a battery capacity of at least 7kWh and a gross vehicle weight rating of fewer than 14,000 pounds (or 6,350 kilograms) to qualify for the entire tax credit.
The rebate amounts for this program range from $1,000 for a plug-in hybrid, to $2,000 for a battery electric vehicle, and up to $4,500 if you have a hydrogen fuel cell vehicle. However, to qualify for the standard CVRP, there are income thresholds you need to meet. These include: A maximum income of $135,000 for single tax filers; $175,000 for head-of-household; $200,000 for joint filers.
Individuals are limited to receiving the Clean Vehicle Rebate Project (CVRP) rebate only once, and they must apply within 90 calendar days of their purchase or lease date. In addition to individuals, businesses, nonprofits, and government entities are also eligible to apply for the CVRP.
In the wake of these rebates and changes, the starting price for a base Model 3 Rear-Wheel Drive now stands at $42,990. As for the cheapest Model Y Long Range, its price has increased by $2,000 since January and currently sits at $54,990. By comparison, the all-electric sedan is now $1,000 more affordable than it was two months ago.
Tesla Tax Credit
The federal tax credit is an incentive given by the US government to those who purchase certain types of electric vehicles. This incentive reduces the amount of federal income tax that the purchaser is required to pay.
To get more EVs to qualify for the incentives and drive adoption forward, the regulations need to reflect this reality, or automakers have to find innovative approaches to setting prices. In general, the automotive industry needs to make electric vehicles more accessible and affordable for a broader range of buyers to promote sustainable transportation.
What To Expect In The Future?
A year ago, California excluded Tesla from the Clean Vehicle Rebate Project (CVRP). The program was a significant factor in making the EV maker's cars more affordable and popular in the state since its inception. However, the administration cited the high prices of the Model 3 and Model Y as the reason for the exclusion.
Fortunately, after making some price adjustments at the beginning of this year, Tesla reapplied, and both models are once again eligible for rebates. To qualify, orders for either car must have been placed on or after January 12, 2023.
The revised federal tax credit for electric vehicles (EVs) in the United States applies to a wide range of battery electric vehicles, including vans, SUVs, and trucks, with a manufacturer-suggested retail price (MSRP) below $80,000.
This means that businesses and individuals can receive an incentive of up to $7,500 for purchasing an eligible electric vehicle. However, the revised credit also includes a lower MSRP limit of $55,000 for most passenger cars that don't fall into the above categories. With the revised credit, it's now even more affordable for consumers to make the switch to an electric vehicle, which is a positive step towards reducing carbon emissions and combating climate change.
The Fremont, California factory is where the Model 3 Standard Range is constructed, while the battery pack is comprised of LFP battery cells which were manufactured in China. It seems that the communication sent to employees was aimed at informing buyers who intend to purchase these vehicles. This is because the eligibility for the full credit may be subject to change if deliveries are made on April 1 instead of March 31. However, this is still pending official guidance.
Bottomline
The new tax rebate rules are rather confusing for many and the fact that there are many eligibility requirements and clauses involved makes getting the full rebate rather clumsy. However, with the added benefit of maximum EV tax credit and Clean Vehicle Rebate, the pre-tax prices for the Model 3 RWD would sit at $27,990, while the Model Y LR comes to $39,990 for Californians.
You can now get a sweet tax credit on battery electric vans, SUVs, and trucks as long as they're under $80,000 MSRP. But don't worry if you don't need a workhorse vehicle—most electric passenger cars still qualify, as long as they don't cost more than $55,000. Now you can save some serious green while going green.