What specific changes can we expect in the exterior and interior of the 2024 Tesla Model Y Juniper? When exactly will the Model Y refresh be released? Will there be any improvements in the battery and technology of the Model Y?
As the electric vehicle market continues to thrive, Tesla remains at the top of the EV ladder with its models staying in the top selling charts. Among its impressive lineup, the Model Y stands out as a tough rival shaping the whole EV market in its favor.
With the upcoming release of the 2024 Tesla Model Y Project Juniper and Model 3 Project Highland, as we discussed in our recent posts, Tesla is aiming to redefine the electric SUV segment even further. This highly anticipated refresh promises exciting changes to both the interior and exterior of the popular Model Y.
If you are eagerly anticipating the release of the 2024 Tesla Model Y, codenamed "Project Juniper," you're probably curious about how this compact SUV will surpass its 2023 predecessor.
As we all eagerly await the arrival of the latest Model Y, this article will help you understand all the information related to Project Juniper. This post will keep you informed with all the latest news and rumors surrounding its features, improvements, release dates, pricing, and more.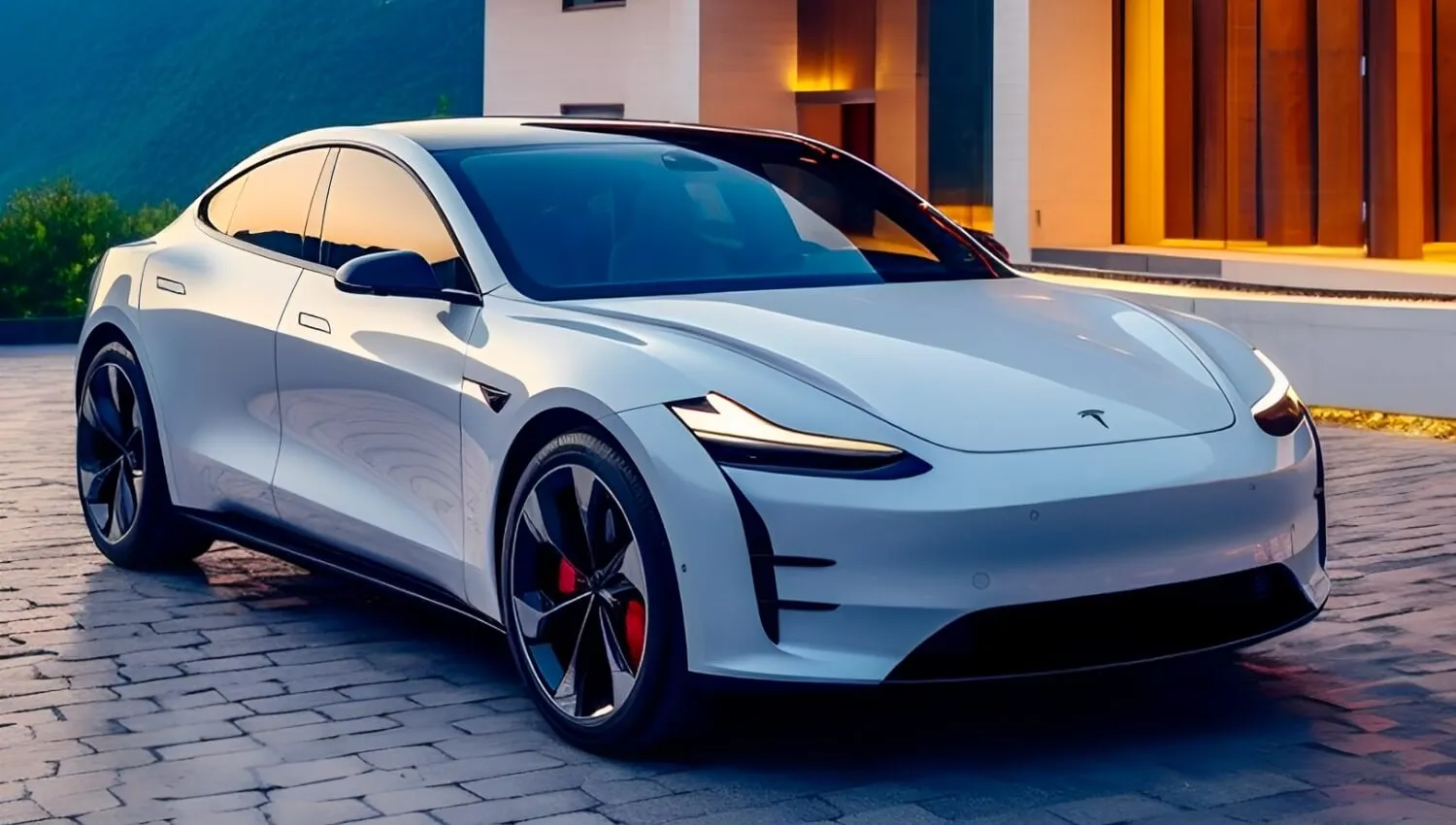 2024 Tesla Model Y Updates
Tesla, the trailblazer of electric vehicles, is poised to revamp its two most sought-after cars, the Model 3 and the Model Y, in an eagerly awaited refresh. With Project Highland (Model 3) spotted frequently on roads during testing, enthusiasts have been eagerly anticipating its launch.
The burning question remains, "What about the Model Y?"
As the best-selling car globally, the Model Y shares its design roots with the Model 3, further intensifying the curiosity surrounding its update.
The upcoming Model Y refresh, codenamed Project Juniper, is scheduled to debut in 2024, following the Model 3 refresh by a considerable margin.
BTW why Project Juniper and not Jupiter or Mars, you may ask? well, have you seen juniper shrubs?
Juniper shrubs are known for their resilience and adaptability, which could be symbolic of the upcoming Tesla Model Y refresh, codenamed "Project Juniper."
Clever right?
Just like the juniper shrubs can thrive in various climates and conditions, the Model Y refresh is expected to bring significant changes to the exterior and interior, making it more versatile and appealing to a broader range of customers.
Again, juniper shrubs are known for their attractive appearance, with many species having distinct foliage and vibrant colors. Similarly, the updated Model Y is likely to receive design enhancements, such as updated headlights and tail lights, which could enhance its aesthetic appeal and distinguish it from its predecessor.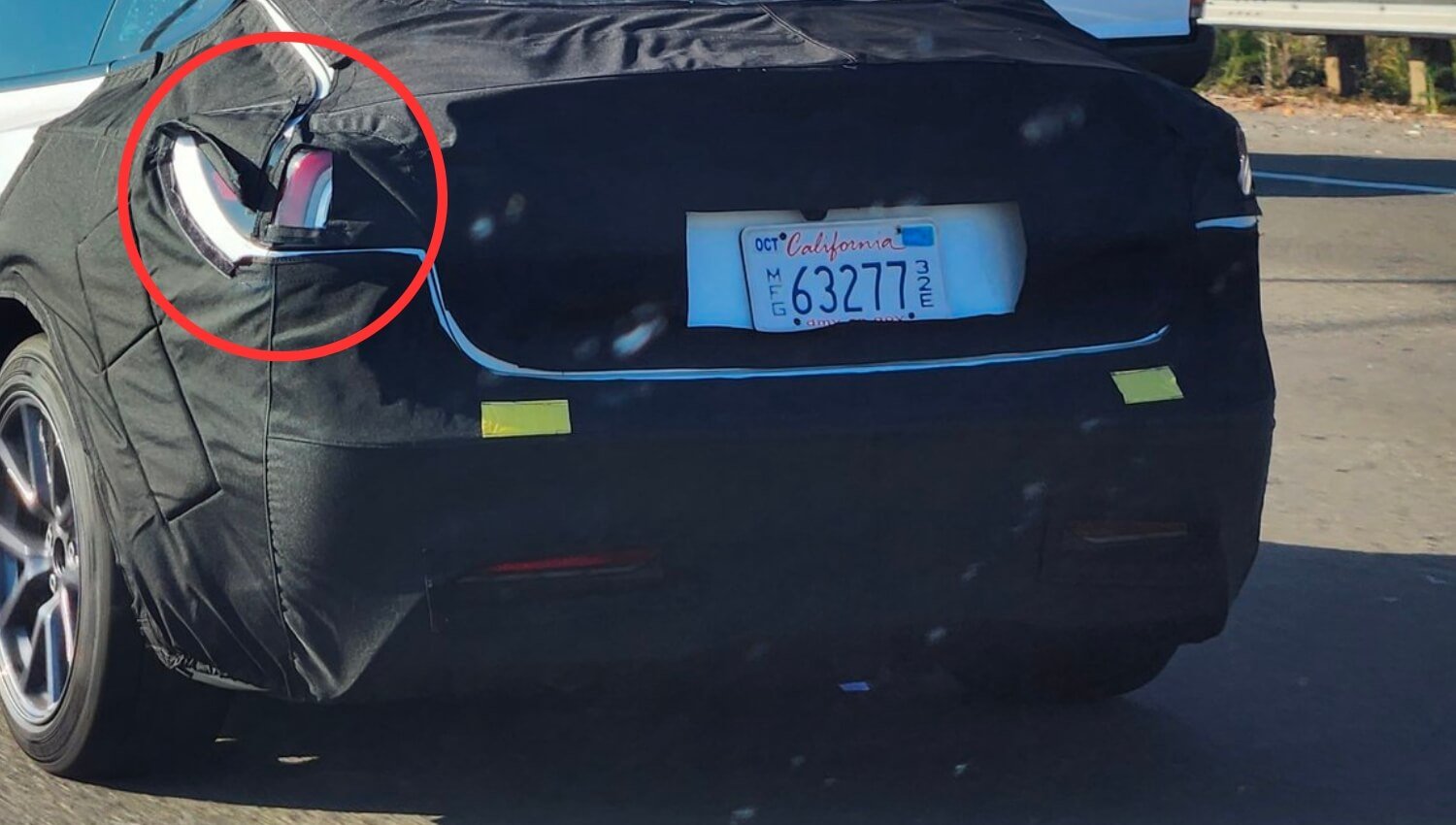 We have seen Elon Musk speak a lot many times about upcoming updates and revamps. Frankly, there are thousands of rumored leaks and photos circulating on the internet to vouch for the possible 2024 launch.
The upcoming Tesla Model Y Refresh aims to address some of the current Model Y's limitations, such as the absence of ventilated seats and a rear passenger display. These improvements could significantly enhance the Model Y's competitiveness in an increasingly crowded EV market.
Additionally, there's growing anticipation for the introduction of a hatchback-style Tesla Model Y, a feature that has been highly requested by consumers. This could be a game-changer in terms of the vehicle's utility and appeal. However, the complexities of retrofitting multiple Gigafactories to accommodate these updates present both challenges and opportunities, adding a layer of uncertainty to the project's timeline.
2024 Tesla Model Y Specs
Tesla has always been synonymous with sleek and futuristic design, and the Model Y Juniper is no exception. The exterior of the new Model Y will feature a more streamlined and refined look, with updated front and rear fascias. These changes will not only enhance the overall aesthetics but also improve the vehicle's aerodynamics.
The interior of the Model Y Juniper is expected to receive a significant overhaul as well. Tesla is known for its minimalist and high-tech approach to cabin design, and the new Model Y will take it to the next level. From a redesigned dashboard to a swiveling touchscreen infotainment system, the interior will offer a seamless and immersive driving experience.
Here are some features we'd love to see in the updated Model Y:
Instrument cluster display or heads-up display for improved driving info visibility.
Additional cameras for better visibility and a 360-degree overhead view.
Ventilated seats for added comfort on long summer road trips.
Moving passenger lumbar support for enhanced comfort for passengers.
Rear seats are extended for added comfort on long rides.
Adaptive air suspension for improved ride quality.
AAA gaming for entertainment during charging or in-car experiences.
Powered front trunk for easier access to the front storage area.
Blind spot indicators on the side mirror for added safety.
Rear cross-traffic alert for enhanced safety awareness.
Handles or grips inside the car for improved passenger stability.
Battery improvements for a longer driving range or faster charging.
Here's a detailed run-down of the expected changes in the refreshed version of Model Y!
2024 Tesla Model Y: Exterior Redesign
One of the standout features of the Model Y Juniper is the new steering wheel design. Inspired by the Tesla Semi, the steering wheel may come with a steer-by-wire system, offering a futuristic and intuitive driving experience. Additionally, new steering wheel options will be available to cater to individual preferences.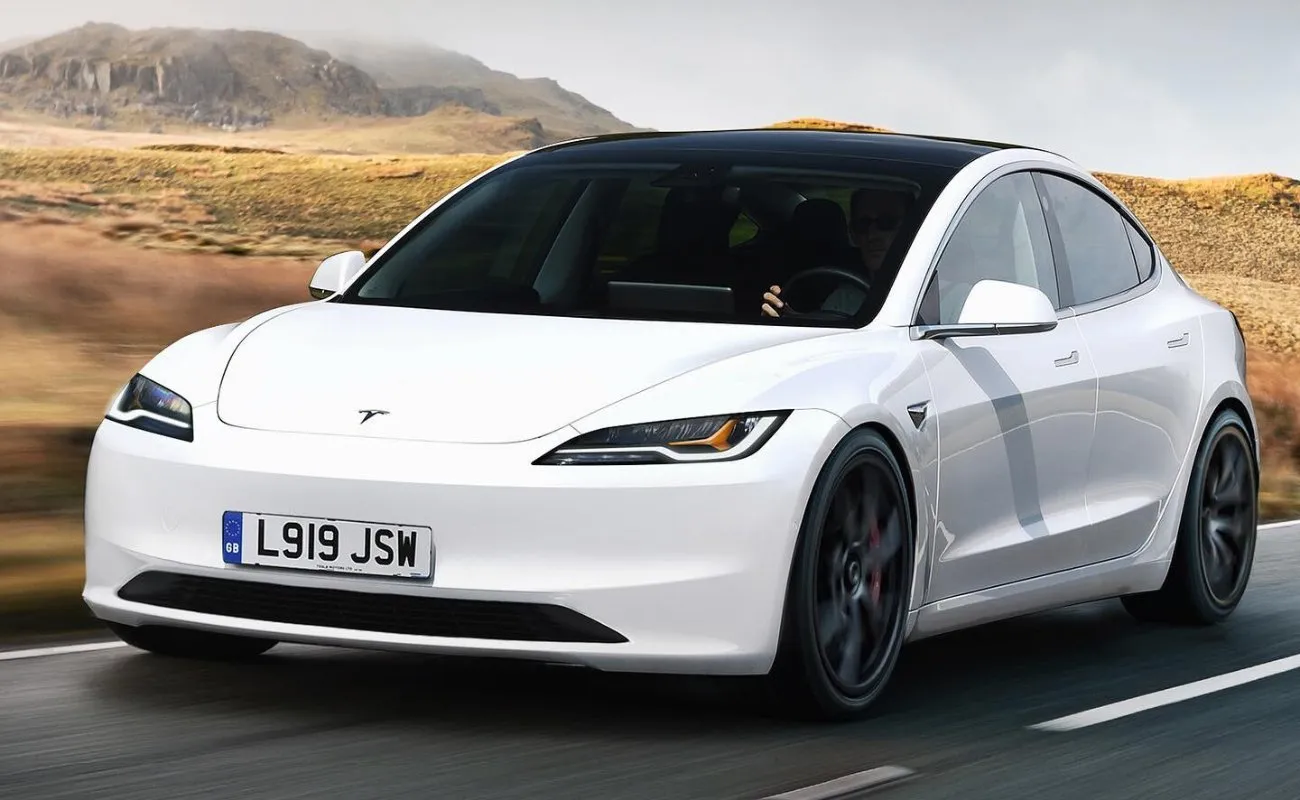 New Headlights for Tesla Model Y Juniper
The enhanced Model Y is anticipated to feature a brand-new set of headlights, following a captivating design akin to its sibling Project Highland Model 3. It is also likely to adopt the futuristic stalkless steering wheel arrangement, inspired by the Model S and X, adding an element of cutting-edge flair.
It's also the car they have scaled up more than any others and their most popular. That said, it's only a matter of time before it arrives, and the first things we'd expect would be all of the changes the Project Highland Model 3 will bring.
First is the updated headlights. This new design should look pretty cool on the Model Y and help it stand out from prior years. The rear would adopt a similar look. Overall, very small changes, but something that differentiates the car and brings it a little more into the future.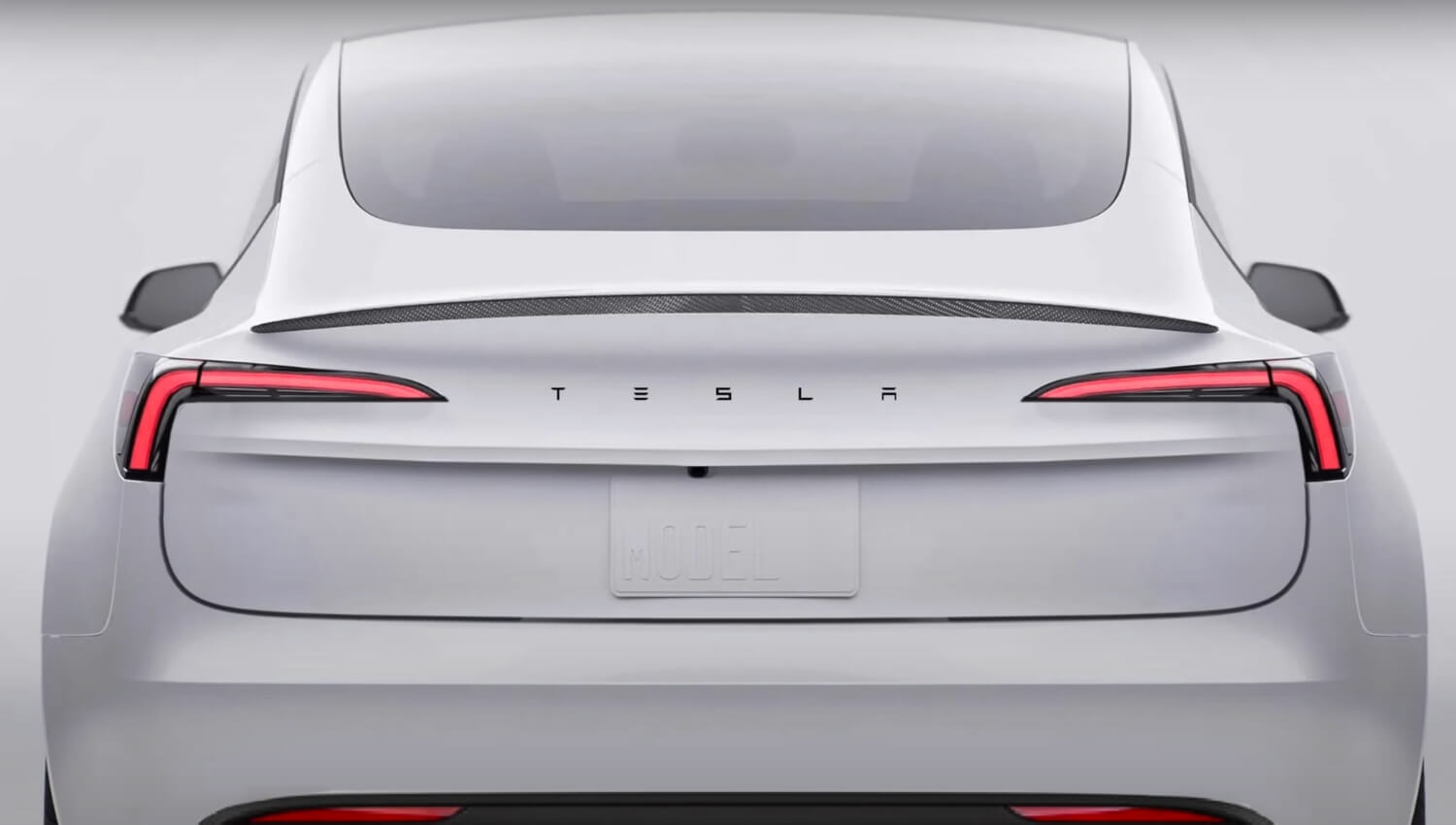 Adaptive Air Suspension
People really want adaptive air suspension for the Model Y, as it would ensure a super smooth ride on different types of roads. They also hope to have AAA gaming available in the car, which would make charging or long trips much more fun with incredible in-car entertainment. Additionally, they'd love to see a powered front trunk that's easy to access, along with blind spot indicators and rear cross-traffic alerts for added convenience and safety.
2024 Tesla Model Y: Interior Updates
For the interior, it looks like the Model Y would adopt a stalkless steering wheel situation, which involves blinker buttons and shifting by swiping on the screen. This is the setup the Model S and X currently have. This has mixed reviews from owners, so it'll be interesting if Tesla brings it to their most popular car. In any case, the dash is expected to bring upgrades, but one other upgrade involving steering could be huge. Steer-by-wire is expected to come to the Highland Model 3 and would then come to the Model Y.
Dashboard Changes
Within the cabin, the revamped Model Y is expected to offer a stunning array of updates. New RGB lights, an updated dashboard, and a contemporary ambiance are on the horizon, elevating the driving experience to new heights. However, the allure of the updated Model Y extends beyond what is known. Enthusiasts are hopeful for a host of additional features that would further solidify the Model Y's position as the ultimate electric SUV.
Among the much-desired features, an instrument cluster display or heads-up display promises to enhance driving info visibility, providing essential information at a glance. The incorporation of additional cameras could grant drivers a 360-degree overhead view, an invaluable aid in tight spaces and crowded city streets.
Ventilated Seats and Color Schemes
Tesla enthusiasts are also crossing their fingers for ventilated seats, perfect for sweltering summer excursions, and moving passenger lumbar support, ensuring top-tier comfort for all occupants on long journeys.
Currently, the Model Y's interior offers black and black-white color schemes, with wood trim featured in the sportier-looking fully dark option. While the wood trim complements the two-tone color scheme, it appears somewhat incongruous within the all-black cabin.
To address this, Tesla is exploring the possibility of introducing Alcantara or another premium artificial material as a replacement, aiming to maintain a sense of luxury and refinement. Another potential option is ABS bonded foam non-woven fabric, which Tesla tipster Chris Zheng hinted would be making its way to the Model 3.
An early farewell to the wood trim on the Tesla Model 3! IMO this wood trim is a good balance of low cost, high volume and design vibe. The new Model 3 will be covered with ABS bonded foam non-woven fabric. pic.twitter.com/VIE2cFCA0v

— Chris Zheng (@ChrisZheng001) February 16, 2023
Tesla Model Y Juniper Hardware and Autopilot Advancements
While full self-driving capabilities are not confirmed for the new model, Tesla has hinted at the possibility of offering Full Self-Driving (FSD) as an optional feature. This means that customers can choose to equip their Model Y with the necessary hardware to enable FSD and enjoy the benefits of autonomous driving when it becomes available through software updates in the future.
Excitement surrounds the possibility of the new Model Y offering Full Self Driving as an optional feature. Elon Musk, Tesla's visionary CEO, shared his optimism during the World Artificial Intelligence Conference in Shanghai. He expressed his belief that Tesla might achieve FSD as early as later in 2023, but he also humbly acknowledged that it's speculative.
There are no huge changes in hardware and Autopilot considering the Model Y made its debut only three years ago in 2020. So the refresh is mainly targeting refining what already is there and pique the interest of potential buyers even further.
Tesla Model Y Juniper Battery Pack and Technology
The performance of the Model Y Juniper is expected to be nothing short of exhilarating. Tesla is rumored to introduce a new powertrain that will deliver impressive acceleration and range.
One of the most noteworthy changes is the implementation of a new battery architecture, which promises to deliver an impressive driving range of 400 miles on a single charge. This substantial improvement in range could address one of the primary concerns for electric vehicle users—range anxiety.
Also, there are discussions regarding a potential charging input of 350 kW, made feasible by adopting a higher voltage of 800 volts.
The current Model Y lineup offers three dual-motor AWD variants: standard, Long Range, and Performance. The standard variant, with its new structural battery pack, offers a lower EPA-estimated range but remains efficient and more affordable.
The Long Range variant, on the other hand, provides an impressive range of up to 330 miles, while the Performance variant offers thrilling acceleration and higher energy consumption.
When Will the 2024 Model Y Hit the Market?
While Tesla has not officially announced the pricing for the Model Y Juniper, it is expected to be in line with the current model's pricing. Tesla has been known to offer competitive pricing for its vehicles, and the Model Y Juniper is likely to continue this trend.
However, not everyone is so ecstatic about its arrival, why? The anticipation for reliable news and updates on the upcoming Model Y refresh is palpable, with enthusiasts eagerly awaiting any concrete information.
The absence of leaks, rumors, or any details about the prototype makes it difficult to believe in its existence. Some skeptics express doubts, pointing out Tesla's historical track record of moving at a slow pace with their projects, leading them to think that even if a prototype were built, it could be many years before it becomes a reality. One Reddit user said,
"Sooooooo no leaks, no rumors, no nothing about the prototype. Still hard to believe
With that said, even if they "built a prototype", this is many years away given the glacial pace at which they move.
Literally everything they do falls years behind.
So, again, I will believe it when we see a 25k on sale. Until then, it's just more Elon BS/vaporware intended to prop up the stock price."
Comment
by u/beyerch from discussion Tesla teases its next car with new image, says it's already being built
in electricvehicles
There's another such Reddit response over a thread discussing whether one should wait for the upcoming Model Y updates where one user No_Dragonfly2672 said:
"Just wait for the 2029 model, might get 600 mile on one charge…."
Comment
by u/No_Dragonfly2672 from discussion 2024 model y
in TeslaModelY
There is a sentiment of skepticism, with some suggesting that they will only believe in the Model Y refresh when they see an affordable price tag, as they perceive previous announcements as potentially aimed at boosting the company's stock value rather than immediate deliverables. Until then, enthusiasts remain in a state of anticipation, hoping for tangible updates to put their doubts to rest.
As for the availability of the Model Y Juniper, Tesla plans to begin production in 2024. While specific timelines for customer deliveries have not been disclosed, Tesla has a track record of ramping up production efficiently to meet demand.
What to Expect in the Future?
The electric SUV market has become increasingly competitive, with several automakers vying for market share. While all the bells and whistles are shining bright about the upcoming launch of Project Highland Model 3 refresh, Model Y is nothing short of anticipation.
Twitter user @subhaniqbaal tweeted about the same launch date mystery saying Elon should launch both refresh models at the same time. Tesla's unveiling of the refreshed Model 3 (Project Highland) and the updated Model Y (Project Juniper) simultaneously is crucial to maintain the massive desirability of the upcoming Model Y.
@Tesla should reveal refresh model 3 (project highland) and refresh model Y (project juniper) at the same time otherwise desirability for model Y will reduce massively!@elonmusk

— Subhan Iqbal (@subhaniqbaal) July 15, 2023
By introducing upgrades for both models together, Tesla would be able to tap the excitement on the spot and ensures that customers continue to see the Model Y as an attractive and competitive option.
The Model Y Juniper will enter a segment that includes formidable rivals such as the Ford Mustang Mach-E, Audi Q4 Sportback e-tron, Hyundai Ioniq 5, and Kia EV6. With its sleek design, advanced features, and impressive performance, the Model Y Juniper is poised to be a strong contender in the electric SUV market.
Bottomline
According to inside sources reported by Reuters, production for the 2024 Tesla Model Y is expected to begin in October 2024. This launch date comes in significantly later than the previously anticipated September 2023 production start for the Project Highland 2024 Model 3.
Considering the timeline between production start and product release, it is likely that the much-awaited electric SUV will hit the market in December 2024.
Rumors about "Project Juniper" suggest that a refresh for the Model Y could be on the horizon in 2024. Expected to focus on both exterior design and interior presentation, this update might draw inspiration from the Model S and Model X. We have our eyes on every new EV update and will keep this post updated with all things related to Project Juniper! Stay tuned!